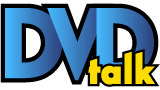 Fox // Unrated // June 16, 2009
List Price: $49.98 [Buy now and save at Amazon]
---
"My sister has been chosen as a participant in a divine play orchestrated by an angel at the request of God?"


The Series

One of the drawbacks of being a DVD reviewer is keeping up with TV shows when they actually air. With so much time eaten up on assignments, pleasure viewing is practically nonexistent--so I usually don't see many shows until they're released on disc. But I guarantee you that the instant I'm done writing this review, I'm heading straight to the TNT website to get caught up with Saving Grace, currently in the middle of its third season. This is one special show, and I blitzed through this stellar set with unblinking eyes and a pounding heart.


It proves how dangerous preconceived notions are. Based on what I knew before ever watching the show, I figured it wouldn't be a match: I've never been particularly drawn to Holly Hunter's work (I think it's her voice), I rarely go to church (Christmas Eve, anyone?) and I don't root for the Sooners (or anyone else in the Big 12, for that matter)--three interests I thought were prerequisites to enjoying the series. If you make the same assumptions, you'll be missing out on something truly unique and rewarding. The show's power is undeniable, all the more remarkable considering that Grace Hanadarko--the Oklahoma City detective the series revolves around--isn't always likeable (frankly, she's a hot mess). So why does this show work so well?


It's hard to describe Saving Grace, because it's so many things. If you fixate on the gimmick--that the troubled Grace (Hunter) is constantly visited by an angel named Earl (Leon Rippy), who dares the non-believer to become a better person--you'd be doing yourself a great disservice. This show is about so much more, and it works regardless of your religious convictions. There's no agenda here, and the writers purposely make things difficult by challenging your beliefs--everything is open to different interpretations.


But beyond the Biblical ties, it offers equally addictive and entertaining stories. What's so remarkable about the show is how the cast and crew masterfully weave so many different elements into one fluid narrative that almost defies description. What is Saving Grace? It's part detective show, with violent cases filling each episode; it's part drama, with the personal lives of Grace, her family and her co-workers intersecting in complex ways as they each struggle with serious issues; it's part comedy, with laughs coming often and in frequently unexpected ways; it's part spiritual study, with Earl constantly challenging Grace--and us--to rethink our beliefs; and it's part mystery, with a continuing plot hinting at something grander in the works.


Simply put, it's like life. With all the show has going for it, it doesn't even need realistic and relatable characters to pull things off. But thankfully, the talented cast breathes remarkable humanity into their roles, and they actors have an amazing chemistry together. Along for the ride are Det. Hamilton "Ham" Dewey (Kenny Johnson), Grace's partner in the office and (sometimes) in the sheets; criminologist Rhetta Rodriguez (Laura San Giacomo), Grace's childhood friend who is more intrigued by Earl than Grace is; Det. Butch Ada (Bailey Chase), the sole Longhorn in the Sooner-obsessed office; his partner Bobby Stillwater (Gregory Cruz), a quiet family man; and Captain Kate Perry (Lorraine Toussaint), a tough-love boss who has everyone's back.


Also getting healthy screen time this year are some members from Grace's huge family, including nephew Clay (Dylan Minnette), who shows an interest in the police force and in Grace's extracurricular activities; his father (and Grace's former brother-in-law) Doug (the talented Chris Mulkey, a hard-working industry vet); Grace's brother, Father John Hanadarko (Tom Irwin), who's role gains added importance this season; and prim and proper sister Paige (Jessica Tuck), who comes up as "Antichrist" on Grace's caller ID. (Jessica Walter, who plays mom Betty, has one quick appearance with a huge elephant in the room that has to resurface at some point).


They all frequently clash with Grace, who still drinks hard and sexes hard in a lifestyle some might label destructive. Her behavior--which also draws the attention of the OCPD's Internal Affairs unit--might stem (in part) from the pain and guilt she still feels over the death of sister Mary Francis, a victim of the Murrah Building bombing in 1995. That tragedy continues to loom over Grace this year, and as the season progresses we learn more about her sister.


But that's not the only thing weighing heavily on Grace's mind: We also find out what happened when she confronted her molester, another cloud that hangs over her life. Meanwhile, Grace and Ham continue to struggle with their hard-to-define relationship--Ham leaves his wife, but Grace doesn't seem receptive (her love is saved for Gus, her giant American Bulldog; and Connie, her car).


With all of that stress, Grace seems less concerned with death row inmate Leon Cooley (Bokeem Woodbine), who she hit with her Porsche (or was that just a dream?) in the beginning of Season 1 to signal Earl's arrival. What exactly is their connection, and why has Earl tried to bring them together? ("I knew God had a plan for you and Leon, but I'm watching it live and in color just like you.") As the two continue to have similar intense dreams, the answers start to become clearer. But Grace and Leon are working against the clock--his execution draws near, prompting Rhetta and Rev. Hanadarko to try and force a stay of execution.


The writers don't beat you over the head with the capital punishment issue; instead, they let it unfold naturally--and a hard-to-watch development in Episode 13 proves they aren't forcing one side on you. I have a strong opinion on the issue, but the material here does an outstanding job of making you feel for both sides. It's one of many thought-proving, faith-questioning plot developments that are presented (many of them arrive as subtle subplots in each episode's police case).


While Saving Grace might be categorized by some as a detective series, the show doesn't rely on its cop cases to carry each episode--that isn't their primary function, making it all the more amazing how effective they are. They're integrated perfectly into the mix, and you're not just excited by solving the crime: You're drawn into the emotional impact the cases have on the detectives, and in watching them work together. These are real people who happen to be cops, not thinly drawn characters in yet another Law & Order or CSI spinoff.


And the cases this year are a brutal collection--getting increasingly vicious toward mid-season (a burn victim and a dead immigrant provide just a few of many gut-wrenching moments). Saving Grace doesn't pull any punches, and you might be taken by surprise if you're expecting a watered-down procedural that softens the blow. The honesty helps make things more believable, and you'll be surprised at how invested you become in the victims.


If you needed any more convincing that this is an adult show, the language and sex provides plenty of proof. You'll become very familiar with Hunter's backside, along with the bums of many other male actors (including Johnson; here's hoping Bailey Chase shows more skin in Season 3). Things get hot and heavy a lot here (hello, bathroom stall!), and it's refreshing how free and unafraid the series is. It's remarkable that a show can be so focused on God and faith and be so dang dirty at the same time ("So, you wanna go bareback?").


For all its seriousness, the show still manages to maintain a smile. Whether it's a smartass quip ("You got no worries, Paige. The killer's only going after natural blonds, 36 double Ds..."), a visual gag (the PT Cruiser is perfection!) or one of the many pranks the detectives play on each other (which you'll fall for, too: the art gallery is my favorite), the show always manages to lighten the mood. There's such a believable rapport among the actors; nothing feels manufactured, lending an air of realism to the sometimes fantasy-like proceedings (how's that for a balance?!). Saving Grace will also surprise you with the risks it takes--and not just with the heavy stuff. That fact that it aims for a laugh at some of the most awkward, inappropriate times shows it has balls; the fact that it succeeds shows it has substance.


This season makes very few missteps; I was least fond of the opener, where I had trouble accepting two developments. But those are the only inauthentic moments of the sophomore year. Even when the show stretches believability with the cases (Episodes 3 and 13), they are still highly entertaining. I was completely drawn in to every aspect of the show, and the season ender was a hugely satisfying, pulse-pounding watch that made me eager to start Season 3.


As for Earl, he continues to be a powerful presence despite minimal screen time. He provides food for thought ("Everything's preordained Grace...but freedom of will is given"), and only once did I slightly question the writers' words for him ("Is [he] a person of faith? Then he's gonna be okay" slightly rubbed me the wrong way). I also like how the writers backed off of the more fantasy-like visuals this season; it's the words, not the visuals, that carry greater meaning.


This season also gives us more time with Ham, and an intense storyline in the middle of the season allows Johnson to shine. I wish the writers did this more often with the supporting cast. As with the first season, the show shies away from showing us much between Ham and his estranged wife, Darlene. It's a shame, and I'm guessing the writers are afraid of exploring this subplot for fear it might make Ham (and Grace) less likeable. But the writers and actors are mature enough to handle it, and I'm betting viewers would survive the potential damage to Ham's character. We get one very brief scene late in the season that opens the door, but its abandoned.


And while it's great we get more Ham time, I wish the show gave us more time with him away from Grace--especially with his brother Nick (Jack Conley), who appears a few times this year. There's a great argument building between them in Episode 5, but it's dropped (on a side note, I would love to see Saving Grace tackle a recurring gay character/storyline; there have been tiny hints that it's a challenge Miller might tackle).


The same applies to the other office regulars, who we don't get nearly enough time. Butch is underused and underdeveloped, and Chase is too likeable and smoldering to waste (a brief scene with Butch's mom in Episode 8 hints at great potential). Another intriguing subplot with Bobby isn't explored, and a conflict between him and Butch is oddly dropped without a satisfying conclusion. We get an extremely brief window into Capt. Kate's personal life (she needs a lot more screen time--I can't get enough of the talented Toussaint), and we get no Rhetta family time this season.


I also hope the show uses more multi-episode "guest cops": Christina Ricci shows up as a detective who is temporarily partnered with Grace, an enjoyable arc that adds a nice dynamic. Other guest stars include Elias Koteas as a free loving architect who has no problem with being naked (in a subplot that gives new meaning to the term "undercover cop"); Kathy Baker as a love interest for Doug; and Barry Switzer (!) as himself (love the high noon standoff with Butch!).


But don't let my suggestions give you the wrong impression. Even though there's some tiny room for improvement, Saving Grace is still easily one of the best shows on TV. Hunter is so good, you may have difficulty separating her from the role--it's that multi-dimensional, nuanced, complex and realistic. She does so many different things with the character and the material--drawing out so many emotions that undoubtedly come from her wealth of experiences in life and film--that it's almost unreal. You can feel her passion for the role (maybe that's why she's also an executive producer). But her genius is expected, considering her work in Season 1.


The real treat this season is Johnson, who comes into his own with some powerful work. Ham is an emotional character, and I was constantly in awe at how well Johnson draws you in. Ham is stripped down both physically and mentally here, so vulnerable and weak yet still so strong. There's something so organic about Johnson's performance--he's able to instantly pull you in for the ride, no matter what the emotion. There are so many little moments that creep up on you: I was particularly struck by a scene with a dog in Episode 6, and any scene where Ham laughs puts a smile on my face--Johnson is a genius, too.


Grace obviously comes from a deeply personal place in creator Nancy Miller's heart, and explores the human condition with issues of forgiveness, loss, love and guilt--and so many more. The show brilliantly intertwines multiple layers that are brought to life by equally rich performances. Heart wrenching, mysterious, funny, challenging, rewarding...virtually any adjective of quality applies to this show. Have some faith and give it a chance.
"Your mom is one of the most stubborn, willful, glorious, maddening, unpredictable humans I've ever been responsible for." - Earl


Episode Guide

The 14 episodes from Season 2 (which were split in half on original airings) are presented on 4 discs; all run about 42 minutes.


1. Have a Seat, Earl (aired 7/14/08) Grace's life gets complicated when what's supposed to be an heroic capture turns into an IA investigation; meanwhile, she continues her mission of revenge against Father Murphy, and Earl attempts a lesson in forgiveness.

2. A Survivor Lives Here (aired 7/21/08) Grace's life is full of missing persons and animals when her dog disappears while walking with Clay, and a friendship formed in the wake of the Murrah bombing is threatened when a young man and his girlfriend vanish.

3. A Little Hometown Love (aired 7/28/08) When the department's evidence supervisor is murdered in the bar's bathroom while Ham and Grace are there, they must divide their time between finding the murderer and fending off an IA investigation.

4. It's a Fierce, White-Hot, Mighty Love (aired 8-4-08) Grace and the team pull out all the stops for a missing woman whom Grace has a gut feeling is dead, but the family dynamics complicate the investigation; Clay joins the police department's Explorer program; and Butch deals with the consequences of not calling.



5. Do You Love Him? (aired 8/11/08) Grace's car turns out to be more valuable than she thought, given the money in the door.

6. Are You an Indian Princess? (aired 8/18/08) The team tries to lure the father of a burn victim to the hospital. Elsewhere, Bobby is pulled for a special assignment.

7. You Are My Partner (aired 8/25/08) The team searches for the identity and killer of a young Latina who was dropped at a hospital by a white supremacist.

8. The Heart of a Cop (aired 3/2/09) Major Case searches for a serial killer, Grace deals with the chauvinist detective who's attached to the case, both Grace and Ham adjust to new partners, and Earl tries to reach Leon--who's moved his execution forward.


9. Do You Believe in Second Chances? (aired 3/9/09) When Grace's niece is involved with a scavenger party that goes deadly wrong, the team is determined to close the drug route. Earl's job gets harder as both his charges refuse to move forward, and Father John is let into the secret.

10. Take Me Somewhere, Earl (aired 3/16/09) The unit investigates the death of a drug dealer who was thrown from the roof of the apartment building where he lived and dealt. Grace begins her own investigation into Abby; Leon's response to news about his case is unexpected.

11. The Live Ones (aired 3/23/09) The murder of a young woman introduces Grace to the world of free love and open relationships; Rhetta is surprised by the identity of the new explorer, and Earl tries to reach Leon, who's sunk into hopelessness.


12. But There's Clay (aired 3/30/09) The team investigates a jogger's death with a similar MO to one of Grace's cold cases, and when Doug reveals he's dating he also reveals new personality traits that concern the family.

13. So What's the Purpose of a Platypus? (aired 4/6/09) Leon can't sleep as his execution date draws nearer, and Grace begins to question someone close to the family.

14. I Believe in Angels (aired 4/13/09) Rhetta and Grace's shared dream shocks them both; the team tries to determine if an old woman's story of self defense is true; Leon doubts the strength of his faith.


The DVD


Video:

The anamorphic 1.78:1 video seems to follow the trend of so many cop-related efforts these days; it's gritty and grain-filled, adding to the sometimes documentary feel of the camerawork. Lines aren't super sharp and colors are dull and dark, which I'm assuming is intended. I can't fault the average looking image, although I sometimes found the framing to be a little odd: the tops of heads are slightly spliced a little too much.


Audio:

The 5.1 track makes frequent use of the rear channels for subtle surround effects to plant you amongst the birds or inside a busy office. The dialogue in outdoor scenes is sometimes outshined by the surrounding noise, but overall it's a strong effort--although you'll have to crank up the volume a lot (for some reason, it's very low, a stark contrast to the menu music). A 2.0 Spanish track is also provided, and subtitles are available in English, French and Spanish.


Extras:

For a show this strong and deep, I'm disappointed with the meager extras. Still, what we get is better than nothing. Have a Little Faith: The Successes of Saving Grace (6:41) is a short (and clip heavy) interview with show creator Nancy Miller and actress Holly Hunter, who briefly talk about the series and the role. Also provided is The Wrap Party Red Carpet with Dylan Minnette (10:33), with the young actor (who plays Clay) interviewing various cast and crew members as they enter the warp party at the end of (the first half, it sounds like) of the second season. It's cute and nice to see so many people responsible for making the magic, but like the first featurette it just scratches the surface. I would love to hear all of these people share a lot more about their work and vision. Trailers round out the package.


Final Thoughts:

Easily one of the most unique shows on TV, Saving Grace gets more addictive and amazing each episode. This remarkable mix of human drama, detective intrigue and grand mystery--all presented with humor and heart--is brought to life by a talented cast and layered writing that blends multiple elements together. Faith, forgiveness, love, loss and every other human struggle is explored, resulting in a watch that is rich and rewarding regardless of your religious conviction (and even for you Longhorn fans, too!). Highly Recommended.
---
C O N T E N T

---
V I D E O

---
A U D I O

---
E X T R A S

---
R E P L A Y

---
A D V I C E
Highly Recommended
---
E - M A I L
this review to a friend
Sponsored Links
Sponsored Links