Dick Powell's Zane Grey Theatre: Complete Season One
VCI // Unrated // June 9, 2009
List Price: $39.99 [Buy now and save at Amazon]
---
"From out of the West...Dick Powell's Zane Grey Theatre!"
Another necessary library addition for lovers of vintage TV Westerns and dramas. VCI Entertainment has released Dick Powell's Zane Grey Theatre: Complete Season One, a four-disc, 29-episode collection of the first 1956-1957 season of this well-remembered CBS hit. Jumping right in when the Western "grew up" on television, Dick Powell's Zane Grey Theatre offered a weekly dramatic anthology format set in the Old West that featured a cornucopia of established stars and promising up-and-comers enacting these trim, tight little black-and-white morality tales. VCI has done a great job restoring this series (as best it could, I would imagine), while offering a few interesting extras, as well.
The format of Dick Powell's Zane Grey Theatre was not at all unlike other dramatic anthology series on television at that time - it only differed in that the settings for the various stories were set about seventy years back in time. Actor and producer-powerhouse Dick Powell would introduce each episode, usually offering up some interesting Western folklore or demonstrating the uses of various Old West tools and firearms - along with some marvelously loose jokes and kids about that era - before the individual episode would begin. Powell would also show up occasionally as the star of an episode (as did Four Star Production partner David Niven, as well as frequent star and director, Ida Lupino), but mainly he served as host for these speedy, concise little playlettes, featuring at the very least one name actor (or an actor soon to be a name on television or the movies) in the episode's lead role.
By 1955, Powell had long already proven himself adept at reading the signs of new audience trends as they applied to actors. A youthful song-and-dance man in hit musicals of the 1930s, Powell understood his movie career would be eclipsed as he grew older unless he made a drastic image change. Seeing the maturation of movie audiences' tastes and expectations during and after the Second World War, Powell switched his sunny, juvenile, light musical-comedy persona for one that embraced the tough, cynical, downbeat characters that inhabited the emerging film noir trend (although no one in America called it that). After successful forays into the genre re-invigorated his career (Murder, My Sweet, Cornered), Powell again saw the value in keeping ahead of the curve in Hollywood (particularly when he understood he could only survive so long in films before having to abandon his leading man status for lesser supporting character roles). He turned to producing material for television, forming his own company, Four Star Productions, which also had stars-in-transition David Niven and Charles Boyer as investing partners as well as performers in the company's productions, and Ida Lupino as a frequent director and performer, too (contrary to popular belief, Lupino apparently was not an investor in Four Star Productions). The weekly anthology, Four Star Playhouse, premiered in 1952 (and featured these four stars among others in rotating appearances), with Powell's Four Star Productions company eventually becoming so successful that at one point, it was providing an impressive 12 series on the Big Three's prime-time schedules.
It's pretty obvious that industry player Powell, who was only having fair-to-middling success with Four Star Playhouse (it never cracked the coveted Nielsen Top Thirty during its four-year run), was quick to recognize that the next "big thing" in television was the Western, and that a Western dramatic anthology, with a format little changed from Four Star Playhouse, couldn't be any less successful than that endeavor. As fans of network TV Westerns already know, 1955 is commonly thought of as the watershed year for the transition of the TV Western from strictly kiddie fare (The Lone Ranger and Hopalong Cassidy - and I don't use that term pejoratively) to adult drama, with the premieres of The Life and Legend of Wyatt Earp, Gunsmoke, and Cheyenne kick-starting the phenomenon of dramatically valid Westerns flooding the network schedules for the next half-decade or so. And indeed, Powell's transition of his "straight" dramatic anthology to a Western proved fortunate; Dick Powell's Zane Grey Theatre would eventually become a solid ratings' hit (this anthology form also made perfect business sense because it afforded Powell the chance to let each episode, in a sense, perform as a potential pilot - a fact borne out by Dick Powell's Zane Grey Theatre spinning off five new series from its five seasons: Trackdown, The Rifleman, Black Saddle, Johnny Ringo, and The Westerner).
I'm not a Zane Grey expert by any means (I remember reading a couple of his novels one summer when I was a boy, but that's it), so I don't know which of these episodes in this first season are actually based on a Grey story. The episode credits only indicate the screenwriters, and not if the script is based on another source. What did surprise me about Dick Powell's Zane Grey Theatre was the "modern" feel that many of the episodes possessed - although by now, after years of studying and writing about vintage television from the 1950s, it shouldn't surprise me that there are untold thousands of hours of forgotten television out there that compare favorably (or more likely, better) to what the "art form" of television has devolved into today. The themes explored here are fairly universal to the Western genre - stories dealing with revenge and vigilantism; with the right and wrong morality of killing itself; the aftereffects of the Civil War and the reintegration of Yankee and Reb soldiers into an uneasy civilian world; the necessity to take a stand against lawlessness and evil, regardless of the consequences; the lonely fate of a gunslinger. But their execution here can be quite imaginative, depending on the episode, and none of them are boring, considering the necessity of fast, tight construction and pacing due to the half-hour format.
While examples of "adult" Westerns can be found going all the way back to the silents (contrary to the accepted conventional wisdom that they only came about during and after WWII), it is true that prior to 1955, the most popular Westerns on television were oriented towards a more simpler "good versus evil" schematic (although they were none the less enjoyable for that philosophical outlook). However, the first season of Dick Powell's Zane Grey Theatre had the advantage of not only having the previous year's Gunsmoke, The Life and Legend of Wyatt Earp, and Cheyenne as examples of where to take the Western in terms of advancing the genre, it had its own antecedents in the live drama anthologies that were filmed in New York, where stories with more complex moralities and character motivations were commonplace. A good example is the premiere episode, You Only Run Once, where Robert Ryan, unfairly accused of murder and horse theft, has to come to terms with not only the "Vigilance Committee" that is little more than a lynching mob, run by power-hungry John Hoyt, but also with his neighbors and friends who are too afraid to stand up for the common right to a fair trial and the notion of innocence before being proven guilty. Such a downbeat storyline, acknowledging the fragile nature of law and order in the West, would never show up in The Lone Ranger. Indeed, the fragility of life in the Old West is a key reoccurring theme in these episodes of Dick Powell's Zane Grey Theatre, both from a physical standpoint and a moral one. In The Unrelenting Sky, Lew Ayres' family is threatened by drought, a physical reality in his part of the country made worse by a neighbor damming up the river that goes through his property. When Ayres and his neighbors fail to convince the man that he needs to take down the dam, they decide on murder to get their way - a path that imperils Ayres' family again when his pregnant wife says she'd rather have her baby be born dead than have her husband kill another man for a drink of water. Survival in the Old West isn't just a matter of battling the elements, but also conquering one's own baser instincts.
Fearful Courage, with Ida Lupino and James Whitmore, is a remarkably tense, morally complex little thriller that finds Lupino, running from a hired gun whose job it is to run off a group of homesteaders, implicating stranger Whitmore in her escape. Lupino, whose husband was just murdered, finds Whitmore's cabin and implores him to help - something he doesn't want to do at first. But once he hears the matter-of-fact evilness of the gunfighter, he can't not help Lupino, even though he's mad at her for drawing him into a fight he never wanted. Even better, in the script by Arthur Ross, Whitmore soon implicates his own innocent - a passerby whom he uses to try and scare off the gunslinger - who is quickly dispatched by the killer. Whitmore is now just as guilty as Lupino in making his own problems, someone else's. Directed with real suspense by Bernard Girard (there's a terrific visual motif of the couple watching the light under the cabin door, fearfully waiting for it to wane, before the killer's nighttime assault), Fearful Courage is one of the best little half-hour "B" programmers you never saw at the movie theatre. Equally excellent is another Girard effort (he really had a knack for tense, exciting visuals), Death Watch, this time with a script by Otis Carney, has a small band of Union soldiers pinned down in the desert by cunning, deadly Indians. Almost immediately, we're presented with an authority figure - a terrific Lee J. Cobb in an unsympathetic role - who is dodgy at best (a big no-no on safe, conformist 1950s TV). We soon learn that it was his actions in an Indian massacre that have led the Indians to attack, and they do so with unforgiving cruelty. However, the soldiers understand the Indians are fighting with just cause, and reject Cobb's insane blatherings. Ironically, he comes through the attack unscathed by the Indians, because they recognize his insanity. It's a terrific episode which plays like later revisionist Westerns such as Ulzana's Raid, and again, it's an example of the decidedly more "adult," more morally and psychologically complex Western stories that were popping up on television at the time.
Other standouts this season include A Quiet Sunday in San Ardo, which features a really strange, almost Hitchcockian outing for Wendell Corey who must defeat a highly intelligent, sadistic killer, Gerald Mohr, who demands "originality" in his killing - an existentialist who is bored with his lot in life unless relieved by a particularly well-thought out murder (Corey has a terrifically suspenseful moment, courtesy of scripters Aaron Spelling and James Edmiston, and director Ted Post, where he must keep a horse from moving...since he's sitting handcuffed on the horse with a noose tied around his neck). Jack Lemmon has a terrific showcase in Three Graves, a suitable sardonic little comedy piece that has Lemmon narrating the episode with a throwaway cynicism worthy of Billy Wilder (Dick Powell's Zane Grey Theatre's regulars John McGreevey and John English did the scripting and direction, respectively). Dangerous Order is a good little paranoid suspenser, with Mark Stevens not sure at all who among his new-found "friends" is a traitor waiting to steal his orders for the Union Army and then kill him, while Stage for Tucson is an edgy tale not unlike Hombre where Eddie Albert keeps a saloon full of stage riders hostage, humiliating each one of them, until one-armed ex-Reb soldier John Ericson, who was loathed to help before, has had enough. Robert Vaughn is terrific (as usual) in Courage is a Gun, playing a gunslinger who loses his finger to gangrene...and then convinces everyone that sheriff Dick Powell had his girlfriend Beverly Garland amputate it to save Powell's neck. And Four Star Productions partner David Niven shines in a well-choreographed actioner, Village of Fear, which finds killer-turned-pacifist-bookseller Niven outwitting a gang of killers who are holding an entire town hostage in a barn.
Although the half-hour format is conducive to keeping the stories tight and focused, sometimes that constraint adversely effects some episodes, which seem to end too abruptly, leaving storylines hanging or producing pat conclusions not worthy of the better set-ups. That's certainly the case with Lariat, which starts off with a bang as psycho killer Jack Palance casually lassoes a guy, breaking his neck. Palance comes back to taunt the judge who put him away - and romance his daughter, Constance Ford, who likes bad-boy Palance from the get-go. But the story turns back on itself (with Palance turning into a good guy, of sorts), before it abruptly ends. Star Over Texas and Muletown Gold Strike offer stories the audience is way ahead of, even before they rapidly tie up their plots, while Time of Decision, starring Lloyd Bridges, has the potentially interesting take on townsfolk not wanting to cross a big-moneyed rancher...until it too neatly wraps up its complex motivations.
I must say that of all the episodes in Dick Powell's Zane Grey Theatre, the ones I enjoyed the most weren't the episodes themselves, but rather all the intros by Dick Powell. Powell, a Hollywood player who has the look of a contented cool cat about him (wearing the latest in Hollywood casual wear), delivers these amusing little intros - not at all unlike Alfred Hitchcock, whose Alfred Hitchcock Presents anthology premiered the year before - with a cynical, sardonic smart-assed tone that he seems to be channeling straight from his previous film noir persona. Usually showcasing some implement or tool or weapon of the Old West, Powell explains its uses historically - and then humorously - before he irreverently makes a joke about Old West cowboys, or soldiers, or Indians, or doctors and dentists, or gunslingers. In short, everybody is fair game for his mockery, and what a refreshing breath of fresh air that is, considering the weary solemnity to which we're usually subjected to when this sensitive period of time in our shared American history is discussed.
Here are the 29 half-hour episodes of the four-disc collection, Dick Powell's Zane Grey Theatre: Complete Season One:
DISC ONE
You Only Run Once (aka: The Hangin' Tree) (10/5/1956)
Cast: Robert Ryan, Cloris Leachman, John Hoyt, Howard Petrie, Stuart Randall, Parley Baer.
Fearful Courage (10/12/1956)
Cast: Ida Lupino, James Whitmore, Michael Pate, Paul Hahn, Robert Karnes.
Long Road Home (11/23/1956)
Cast: Dick Powell, Ray Collins, Ainslie Pryor, Jean Willies, Robert Armstrong, Francis J. McDonald, Alan Wells, Conrad Janis.
The Unrelenting Sky (10/26/1956)
Cast: Lew Ayres, Phyllis Avery, Walter Sande, Steven Geray, Willis Bouchey.
Lariat (11/2/1956)
Cast: Jack Palance, Constance Ford, Addison Richards, Robert Anderson, Michael Garrett, Guy Teague, Buff Brady.
Death Watch (11/9//1956
Cast: Lee J. Cobb, Bobby Driscoll, John Larch, John Alderson, Abel Fernandez.
Stage for Tucson (11/16/1956)
Cast: Eddie Albert, Mona Freeman, John Ericson, Rusty Lane, Ian MacDonald, Jaclynne Greene, DeForest Kelley, Bing Russell, Ray Baxter, Tyler McVey.
A Quiet Sunday in San Ardo (11/23/1956)
Cast: Wendell Corey, Gerald Mohr, Peggie Castle, Harry Lauter, Morgan Woodward, Robert Burton, Tim Graham, Sam Flint.
DISC TWO
Vengeance Canyon (11/301956)
Cast: Walter Brennan, Ben Cooper, Sheb Wooley, Robert Griffen.
Return to Nowhere (12/7/1956)
Cast: Stephen McNally, John Ireland, Audrey Totter, Jimmy Baird, Ralph Moody, Dan Riss, Chris Alcaide.
Courage is a Gun (12/14/1956)
Cast: Dick Powell, Beverly Garland, Robert Vaughn, James Westerfield, Claude Akins, Leonard Penn, Robert Bice.
Muletown Gold Strike (12/21/1956)
Cast: Rory Calhoun, Barbara Eiler, Bobby Clark, Parley Baer, Dabbs Greer, Denver Pyle, Arthur Space.
Star Over Texas (12/28/1956)
Cast: Ralph Bellamy, Gloria Talbot, James Garner, Beverly Washburn, Guy Teague, Dick Farnsworth, Max Wagner.
Three Graves (1/4/1957)
Cast: Jack Lemmon, Nan Leslie, Frank Ferguson, James Best, Terry Frost, Dan Kennedy, Richard Cutting, Pat Collins, Michael Galloway.
No Man Living (1/11/1957)
Cast: Frank Lovejoy, Margaret Hayes, Judson Pratt, Russ Conway, Peter Whitney, James Anderson, William Newell, Stafford Repp.
Time of Decision (1/18/1957)
Cast: Lloyd Bridges, Diane Brewster, Walter Sande, Bill Erwin, Tommy Cook, Jean Howell, Mort Mills, Regis Toomey, Trevor Bardette, Mimi Gibson.
DISC THREE
Until the Man Dies (1/25/1957)
Cast: Stuart Whitman, John Payne, Carolyn Jones, Steve Darrell, Dick Rich, Stuart Randall, Gregg Barton, James Seay, Richard Newton.
Backtrail (2/1/1957)
Cast: Dick Powell, Catherine McLeod, James Anderson, Raymond Bailey, Robert Crosson, Emile Meyer, John Pickard, Kim Charney, Arthur Q. Bryan, Theodore Marcuse.
Dangerous Orders (2/8/1957)
Cast: Mark Stevens, Jack Elam, Willis Bouchey, Robert Cornthwaite, William Leicester, Thomas B. Henry, John Eldredge, Simon Scott.
The Necessary Breed (2/15/1957)
Cast: Sterling Hayden, Jean Willies, James Griffith, Carlyle Mitchell, Strother Martin, Gregory Walcott, Bill Henry, Roy Barcroft, Frank Scanneli, Bill Fawcett, Fred Sherman.
Village of Fear (3/1/1957)
Cast: David Niven, George D. Wallace, Ross Elliott, Peter Hansen, DeForest Kelley, Don Diamond, Harry Lauter, Dan Barton, Anne Barton, Bill Catching, Troy Melton, Gary Hunley.
Black Creek Encounter (3/8/1957)
Cast: Ernest Borgnine, Jan Merlin, Norma Crane, Billy Chapin, Lou Krugman, Howard Negley.
There Were Four (3/15/1957)
Cast: John Derek, Dean Jagger, David Janssen, James Gavin, Dick Rich, Grant Withers, Jimmie Komack, Kenneth MacDonald.
Fugitive (3/22/1957)
Cast: Eddie Albert, Celeste Holm, Peter Votrian, Richard Shannon, Denver Pyle.
DISC FOUR
A Time to Love (4/5/1957)
Cast: Ralph Meeker, Julie London, Forrest Lewis, Ken Lynch, John Larch, Walter Barnes, Alan Wells.
Black is for Grief (4/12/1957)
Cast: Mary Astor, Beulah Bondi, Skip Homeier, Chester Morris, Mala Powers, Tom Tyron, Tom Tully, Richard Anderson.
Badge of Honor (5/3/1957)
Cast: Gary Merrill, Tom Tully, Robert Culp, Peggy Webber, Dick Gardner, Mike Ragan, Walter Coy, Bill Henry, Bill Leicester, Richard Devon.
Decision at Wilson's Creek (5/17/1957)
Cast: John Forsythe, John Dehner, Bart Burns, Willis Bouchey, Harry Lauter, Joe Di Reda, John Wilder, William Swan, Don House, Bill Boyett, Marjorie Lord.
Man on the Run (6/21/1957)
Cast: Scott Brady, Nancy Hale, Eve Miller, Hugh Sanders, Mort Hall, Adam Kennedy.
The DVD:
The Video:
VCI states this "Special Edition" of Dick Powell's Zane Grey Theatre: Complete Season One has been "digitally restored." I don't know what the original source materials looked like prior to their being transferred here, but overall, the full-screen, 1.33:1 transfers look surprisingly good most of the time. Of course, grain is apparent throughout, while screen anomalies like dirt and scratches also show from time to time, but for the most part, these look fairly solid, with medium-sharp images, acceptable gray scales, and only minor compression issues (some moiré effects on Powell's checked jackets). Not bad, considering. A special note: at the beginning of the first disc, VCI lets us know that Powell's intros were cut during syndication (getting rid of specific sponsor names), so some of that material has been irretrievably lost. Fair enough. VCI let us know - what more can be done, right? At the end of the notice, though, they state: "We humbly appeal for your understanding." Jeeeee-suz, VCI! Enough with this terrified, obsequious bowing and scrapping by the studios to the handful of fan-boy cranks out there, futilely pounding away on their...keyboards, bitching about everything and anything that isn't up to their most minute scrutiny and standards. Don't "humbly appeal" to them for anything.
The Audio:
The Dolby Digital English mono audio track is serviceable, but that's all. Source materials have made it beyond VCI's control (or more likely, budget) to correct the sometimes squelchy, tinny sound in some of these episodes. You'll hear all the dialogue, but it's a strain a few times. Subtitles and close-captions are not available.
The Extras:
A Conversation with Norman Powell by Joel Blumberg heads up the bonus material. The son of Joan Blondell (who was married at one time to Powell) discusses his career with Four Star Productions, as well as the Zane Grey Theatre series. It runs a healthy 26:52. Next up is an audio interview with Christine Becker, a TV historian who discusses Four Star Productions. It runs 14:40 (something better could have been done to make this extra more visually interesting). As well, there are some vintage commercials and trailers for Dick Powell's Zane Grey Theatre included as well. A nice four-corner fold up is also included, with episode titles and cast listed for all the episodes (but no synopses), and an interesting article by Henry Cabot Beck of True West Magazine, discussing Zane Grey, Powell, and this series.
Final Thoughts:
Another terrific find for fans of vintage television drama and Westerns. Dick Powell's Zane Grey Theatre: Complete Season One is one more missing link in the maturation of 1950s television drama - a concept some new historians have a hard time understanding...since they haven't actually seen the shows. An unbelievably talented roster of stars show up in this season alone (even bigger stars are soon to follow in subsequent go-arounds), and one tight, concise, exciting - and morally and psychologically complex - story follows right after the other. A handful of the episodes here in this first season of Dick Powell's Zane Grey Theatre rank right up there with the very best of the big screen minor "B" classic Westerns of the 1950s. I highly recommend Dick Powell's Zane Grey Theatre: Complete Season One.
---
Paul Mavis is an internationally published film and television historian, a member of the Online Film Critics Society, and the author of The Espionage Filmography.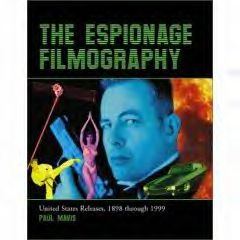 ---
C O N T E N T

---
V I D E O

---
A U D I O

---
E X T R A S

---
R E P L A Y

---
A D V I C E
Highly Recommended
---
E - M A I L
this review to a friend
Sponsored Links
Sponsored Links