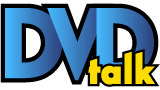 List Price: Unknown [Buy now and save at Anrdoezrs]
---
"He's so funny in real life," Clarke (Eric Bana) says of George Simmons (Adam Sandler). "I wonder why his movies aren't funny?" It's one of several semi-meta moments in Funny People, a thoughtful, sometimes moving, frequently hilarious mediation on fame, humor, and death from writer/director Judd Apatow. He does some interesting, occasionally inexplicable things in this first-rate inside-showbiz dramedy, and we'll get to them presently. But in some ways, Funny People is most interesting as an examination of the phenomenon of Adam Sandler and the peculiar place he's at right now. Not since Richard Pryor's Jo Jo Dancer, Your Life is Calling have I seen such a bold, painfully candid take on the life of a successful comedian. Unlike that film, this one was neither written nor directed by the comic in question. Maybe Apatow sees some things that Sandler doesn't, or can't admit.
Simmons is clearly meant (professionally, at least) to be Sandler, with only the thinnest veil of fiction separating them; the film begins with priceless home video footage of the young comic cracking up his roommates making crank phone calls, and numerous clips of the skinny young comedian are seen during the film. He stopped working actively as a stand-up years ago, in order to pursue what became a phenomenally successful film career. Here's where it gets interesting: based on the evidence supplied by Funny People, Simmons makes bad movies. His biggest hits appear to be Re-Do, in which a wizard grants him the wish of youth and turns him into a baby with a full-grown Sandler head, and Mer-Man, in which he plays a funny-voiced male mermaid trying to fit in to society. The films look and sound like far-fetched jokes, unless you've seen Click or Little Nicky.
Those bad films have bankrolled Simmons' lavish lifestyle--he lives alone in a huge, seaside mansion, with a garage full of cars and free electronics he's never used. But there's an emptiness to his life; he walks around in a shell, smiling for pictures with fans and banging groupies but not feeling much of anything. When he's diagnosed with a rare blood disease with a slim chance of survival, it's devastating. In desperation, he shows up at the Improv to do an impromptu stand-up set, bombing almost immediately with odd, dark, understandably death-oriented material. But the unfortunate young comic who follows him, Ira Wright (Seth Rogen), makes him laugh--even though some of the jokes are at Simmons' expense. He hires Ira, first to write jokes for him, then to move in and work for him as an assistant.
Apatow's script follows a simultaneously traditional and unpredictable three-act structure; on reflection, the three movements of his roomy (two and a half hours), free-form opus seem remarkably self-contained. The first establishes George's character, his fame, and his health woes, while simultaneously introducing Ira, who lives on the pull-out couch of the apartment he shares with his fellow young comedy geeks: Leo (Jonah Hill), who just pulled a hosting gig at the Improv, and Mark (Jason Schwartzmann), who has found sudden financial stability with the starring role in a bad NBC sitcom called Yo, Teach! Apatow knows both worlds well and paints them with exquisite detail; the posters for George's movies look exactly right, while Ira and Leo and Mark do seem like the kind of guys who would have framed Redd Foxx album covers on their walls.
Act two fleshes out George and Ira's prickly, difficult relationship. As Ira travels, works, and does clubs with his idol, Rogen's open face and gee-whiz enthusiasm are just right for the chemistry of the picture; when Sandler looks at him and deadpans, "That's good. That's good to be excited. I used to be excited," you're with those characters in that moment, but looking back, that also feels like a moment where the older actor is talking to the younger one. At the end of the second act (spoiler warning, though all of this has been given away by the trailer and several interviews), George makes a surprising recovery and, stung by the emptiness of his life as it exists, decides to act on a somewhat startling confession from his former fiancée Laura (Leslie Mann). She's married with children, but tells him (when she thinks he's dying soon, natch) that she still loves him and always has, more than her husband. So act three is about how George decides to do something about that.
There's been plenty of discussion in other reviews about whether or not this third act plays; frankly, I'd have appreciated it either way, because it's such a risky narrative choice from a filmmaker whose pictures have always pivoted towards formula (well-crafted and energetically made though they may be). But I think it does work, and in a way I can't altogether explain; that section, and most of the film, doesn't seem to have much of a motor propelling it, so amiably does it meander from scene to scene. But it does so in a way that feels completely organic--we're never bored and never concerned that the film is losing its way. But again, in retrospect (Funny People is one of those movies were you realize a lot of things about it afterwards), all of the pieces fit together in a way that is lucid, thoughtful, and somewhat ingenious. Seen in the arc of Apatow's directorial filmography, this new movie shows real depth and maturity.
What is perhaps most impressive about Apatow's direction is his effortless control of tone; this guy can turn it on a dime, from a dick joke to an honest-to-God heartbreaking confession (and sometimes, then, back to a dick joke). And, as with his best work, there is a genuine sweetness to the picture--not only in George's longing for Laura, but in the slowly-built subplot concerning Ira's crush on a dryly funny female comic (beautifully played by Aubrey Plaza from Parks and Recreation, whose work on that show prompted me to tell my wife, "I think she might be some kind of a comic genius").
Leslie Mann was mostly doing forgettable ingénues when she took a break from acting to have Apatow's kids; however, the roles he's written for her since have provided opportunities for comic and dramatic gold, and she's just wonderful here, ably taking on that third-act turn and investing it with real weight and consequence. Schwartzmann's take on smug, sudden celebrity is appropriately wormy, while Hill just about steals the picture (his uproarious puncturing of Schawartzmann's story about the death of his grandfather may be the film's funniest scene). And the parade of real comics (playing themselves) are fun to watch, though the biggest cameo laughs, surprisingly, come from a shockingly good (and self-deprecating) Eminem and the surprisingly game James Taylor.
But Sandler is certainly the film's MVP. He's been this good before (in Punch-Drunk Love), but his low-key, hyper-natural performance in this film is a revelation--the pathos are present but not exploited, and he doesn't shy away from the character's less likable traits. It's perhaps the most lived-in work of his career, which does beg the question of how much he's playing himself--and what he thinks of those films that pay for the real big house and the real charmed life. Watching his nuanced, somewhat brilliant acting here, you just want to punch him in the face for continuing to trawl out half-assed vehicles like I Now Pronounce You Chuck and Larry; he is clearly capable of so much better than that.
And what exactly is Apatow saying in this film about those sloppy Sandler vehicles? Young guys like Ira and Leo love those movies--and so do the guys that play them (on the Knocked Up commentary track, Rogen says that "watching Adam Sandler movies" is one of his primary hobbies). But how much longer does an actor of Sandler's skill have to keep playing down? His previous attempts to do more serious work for other directors (Punch-Drunk Love, Spanglish, Reign Over Me) have proven box-office failures. The adult audiences that they're geared to don't see them (at least not in theaters) because they're "Adam Sandler movies," while the (mostly young, mostly male) fans who know The Waterboy by heart might show up the first weekend, only to have the film go over their head and kill it with negative word of mouth. (I sat in front of a whole row of these mouth-breathers at Funny People, who lost patience after the first hour, sighing and belching loudly and pronouncing the film to be "gay." It was like a living tableaux of what's wrong with American moviegoers.)
So where does Sandler, now 42, go from here? Will he take the challenge quietly extended by his friend Apatow and continue to do work like this, films that give him the opportunity to hone his craft and explore his considerable skill as an actor? Or will he go back, as he always does, to his self-produced "Happy Madison" vehicles, in which he circle-jerks with the same subpar collaborators and pitches to the lowest common denominator? A visit to IMDb tells the tale. He's currently shooting Grown-Ups, a screenplay he co-wrote with Tim Herlihy (Mr. Deeds, The Waterboy), directed by Dennis Dugan (Chuck & Larry, You Don't Mess with the Zohan). His co-stars include Rob Schneider, David Spade, and Kevin James. Maybe he can do Mer-Man after that one wraps.
Jason lives in New York. He holds an MA in Cultural Reporting and Criticism from NYU.
Sponsored Links
Sponsored Links