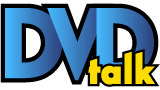 Where the Wild Things Are
List Price: Unknown [Buy now and save at Anrdoezrs]
---
Holy crap, they pulled it off. After years of preparation, after rumors of behind-the-scenes rumblings, after all of the breathless pre-release hand-wringing (Is it too intense for kids? Is it too smart for family audiences?), at long last, Spike Jonze's film version of Maurice Sendak's classic children's book Where the Wild Things Are has finally arrived, and it was worth the wait. It's an enchanting film, warm and winning, a picture that envelops its audience and holds them in its grasp for its entire 94 minutes, which go by in a blink. The preview audience I saw it with laughed at the jokes, but sat in hushed silence otherwise, lest they break the delicate spell the film casts. It is, in a word, wonderful.
It is also, yes, "difficult" and "challenging" and all those other buzzwords that dull Hollywood types attach to any movie that can't be put into a box that spits out Happy Meal toys. Make no mistake, it is an unconventional family film--but that is a good thing, inasmuch as it is noticeably lacking in pop culture references and bullshit moralizing. What it does, more than any movie that I can think of, is replicate what it's like to be a kid, how it feels, the fierce energy of an imagination untethered, and how that runs parallel to the first, terrifying pangs of sadness and fragility and loneliness and despair.
Those ideas are only hinted at in Sendak's book, which has been greatly (and ingeniously) expanded by Jonze and co-screenwriter Dave Eggers (who penned A Heartbreaking Work of Staggering Genius, as well as the screenplay to last summer's Away We Go)--and it would certainly need to be augmented, since you can read the book in about three minutes flat (trust me, I just checked). It is still the story of Max (Max Records) and the boat trip that leads him to the land of the wild things, who make him their king. But we get to know Max a bit beforehand; in a heartbreaking early sequence, we see how his older sister Claire (Pepita Emmerichs) is drifting away from him, and how his imaginary exodus follows a tantrum prompted by his divorced mother (Catherine Keener) entertaining a gentleman caller (Mark Ruffalo).
Don't worry, this isn't needless psychological hogwash intended to "explain" the behavior of an iconic character (we're not dealing with Rob Zombie's Halloween here). What they do, in those evocative opening passages, is to show Max's world, all the good and the bad of it, richly drawn, deeply felt and beautifully textured, so that we can understand why he would want to escape it--and why, later, he would ache to return. It is not a golden-hued, idealized home, nor is it a thin caricature of domestic melancholy. It is what it is. Jonze's unadorned, mature direction, and the straight-forward, naturalistic writing, are, in the own quiet way, a revelation.
When the wild things appear, they are frankly stunning--thanks to the flawless designs of Jim Henson's Creature Shop (and some all but invisible animatronic and CG detail work), they look just as they should: real, tangible, alive, there. One can imagine a lazier director slapping in CGI co-stars, Scooby Doo-style, but these creatures have weight and presence, and when they stand on that cliff with Max and howl at the rising sun, it is sheer perfection.
The power of those characters is complimented by some spot-on voice casting. Chief among them is Carol, played by James Gandolfini in a performance that is second only to Tony Soprano in his body of work, and no I'm not kidding. Carol is a fully-drawn character, an immaculate match of marvelous character design and wonderful vocal work. Carol's gee-whiz enthusiasm, and his ability to turn on a dime to anger and anguish, is a potent cocktail for Gandolfini, who, in his best work, utilizes his teddy-bear charm, and then shows us his claws. Lauren Ambrose finds just the right note for KW, who Carol loves and seems to have lost; Chris Cooper, Forest Whitaker, Paul Dano, and Catherine O'Hara all get splendid moments of their own.
Also of note is little Max Records, whose lead performance is just amazing--he is absolutely committed and completely believable, whether in his unexpected turns to tears (which will just wreck you) or the full-throated abandon with which he throws himself into the "action" scenes, like the thrillingly jarring opening (in which he tumbles down the stairs in hot pursuit of the family dog). That scene, and much of the film, is shot in an intimately handheld style--not a Blair Witch handheld, understand, but more of an Eternal Sunshine of the Spotless Mind handheld, keeping us up close with our hero, and sometimes struggling breathlessly to keep up with him. That is one of two smart camera calls by Jonze; the other is the decision, similar to Spielberg's in E.T. , to shoot most of the film down low, from Max's eye line, showing his world as he sees it.
Scanning over this review, I fear that I may have over-intellectualized what is, in fact, a warm and funny and ultimately very sweet picture; it's just so seldom that we get a film that actually elicits these kinds of responses, that speaks directly to such fundamental themes as loneliness and abandonment and isolation and friendship and love, and it's even more impressive that those notions are housed in a film that is presumably intended for an audience primarily younger than I. But is that a surprise? Even smart grown-up movies are dumbed down and sanded off, and I wonder what it says about the movie business, circa 2009, that the two best films of the year to date (this one and Up) were ostensibly created for "family" audiences. (I think it says two things: that family films are aiming higher, and that everybody else is aiming lower.)
"We've got to tamp down our expectations on this one," I was telling some friends a couple of months back, as we were discussing how thrilling the trailers were and how eagerly we were anticipating the October release. "Because at the rate we're going, by the time this movie comes out, it's going to have to be the greatest movie ever made, or we're going to be disappointed." Well, Where the Wild Things Are is not the greatest movie ever made. And that is about the meanest thing I can manage to say about it. I'll say this, though: I wasn't disappointed.
Jason lives in New York. He holds an MA in Cultural Reporting and Criticism from NYU.
Sponsored Links
Sponsored Links