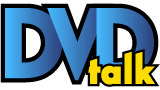 Damages: The Complete Second Season
List Price: $39.95 [Buy now and save at Amazon]
---
"Oh my God! Damages is on! That show is like crack! Dinner's over!" - Riley (Fred Armisen) on Saturday Night Live


The Series

Let me rewind to a year ago, when one of my favorite episodes of The Office aired on NBC. In "The Michael Scott Paper Company", the former head of Dunder Mifflin's Scranton branch decided to break free and start his own business--in the same building. But the new office was technically a closet adjacent to a public restroom, with the rusty sewage pipes to prove it. During a meeting with employees Pam and Ryan, the boss is suddenly distracted by a conversation that plays out through the air vent as a man on his cell phone lifts up a toilet seat. "Hey, you been watching Damages this year? It's so good. My God, tune in! It's as good as anything on HBO!" he enthusiastically says as he starts to pee, the three employees staring stone-faced into the camera as his urine starts to flow. "Hey, does blue go with tan?"


That's just one of many shout-outs the FX show has garnered in its short lifetime, asserting itself as a pop culture phenomenon in record time. If you aren't already a fan, you're at least aware of the show's following. Known for its frequent twists, turns and backstabs (listen to one character's advice: "You have to be careful...everyone is looking to play an angle"), Damages prompts constant water cooler (and apparently men's room) conversation. That has a lot to do with the performance from Glenn Close as ball-busting attorney Patty Hewes, head of New York-based Hewes & Associates. Forget Fatal Attraction: Alex Forrest has nothing on Patty, a character that has repeatedly given me irritable bowel syndrome--a condition I constantly suffer from while watching the show, prompted by a wicked Patty smile or seemingly innocuous remark from the cold-hearted bitch (Lines like "Ellen, the next time I give you an assignment, just nod your head and get it done..." have me prepping the Charmin).


But I'm just one of many targets of her scorn, which is firing on all cylinders in the second season (which fans had to wait a long time for after the writers' strike delayed production). I'll try to keep Season 1 spoilers to a minimum, but if you've never seen the show, I highly suggest you leave now with my high recommendation and get caught up. The central legal case of Season 1 has been settled, but young attorney Ellen Parsons (Rose Byrne) remains steadfast in her resolve to find her fiancé's killer and bring them to justice. And now convinced that it was Patty who tried to have her killed in an effort to keep incriminating evidence from surfacing, Ellen returns to the firm in an effort to get revenge on her boss: "I want to destroy her." She's now working as an informant for the FBI, which is building a case against Patty and has assigned agents Werner (series creator/writer Glenn Kessler) and Harrison (Mario Van Peebles) as her contacts.


Patty has a new case at her doorstep, one that serves as the driving force for Season 2. Former flame Daniel Purcell (William Hurt, reuniting with Close 26 years after The Big Chill)--a scientist and consultant for the energy industry--is in a heap of trouble with Ultima National Resources, the world's third largest energy provider. The company hired Purcell to do a toxicity study on a chemical compound being developed commercially, but when the report came back with some alarming results, it was doctored to keep Ultima out of trouble. And that's just the tip of the iceberg that Patty starts to chip away at, as deeper corruption starts to be revealed. That doesn't sit well with CEO Walter Kendrick (John Doman), who enlists the help of Ultima's in-house counsel Claire Maddox (Marcia Gay Harden). And things soon get even worse for Purcell when a murder further complicates matters.


Meanwhile, still distraught over the death of David, Ellen has enrolled in group therapy--where she befriends the equally moody Wes (Timothy Olyphant). Patty starts to become consumed with guilt over the suicide of Ray Fisk and over her treatment of Ellen, and trouble also starts to brew at home with husband Phil (Michael Nouri) and bratty son Michael (Zachary Booth). Back at the office, she's aided by right-hand men Tom (Tate Donovan, who also directs a few episodes this season) and Uncle Pete (Tom Aldredge), who remains skeptical of Ellen's motives. Still wandering the streets is corrupt detective Rick Messer (David Costabile), who had a hand in David's death--he's out to get Ellen and David's sister Katie (Anastasia Griffith, who returns mid-season). New to the game is high-rolling power broker Dave Pell (Clarke Peters), who we quickly learn is up to no good. As for Arthur Frobisher (Ted Danson), he survived the gunshot that struck him at the end of Season 1. Now crippled in both body and spirit, the proud man insists on adopting a new outlook on life (or does he? The superb Danson keeps you guessing).


It may look like I've shared a lot of plot, but that's just a skeleton that sets up the season--the less I write about the storylines, the better. Damages is overflowing with twists and turns, and I dare not spoil any of them. Like Season 1, this installment plays with time--the bulk of the story unfolds in the distant past (three months after the end of Season 1), while we get fast-forward glimpses (six months later) that hint at the revelations in store. Piecing together the puzzle is part of the fun, and it's clear that the writers have to be extra sneaky this time since we're now on to the show's signature shenanigans. The current-day plot is slowly revealed in bits and pieces--complete with the editing tricks that toy with our perception.


It's hard to match the "newness" of Season 1, and while I don't think the sophomore campaign is as fresh as its predecessor, it serves as a solid follow-up that (thankfully) ties up many essential loose ends by the season finale--an outstanding hour that had me glued for start to finish. Any slight missteps this season makes along the way are forgiven by Episode 13, which doesn't allow you to blink. Season 2 is a lot meaner--one of the essential ingredients of Season 1 was our sympathy for Ellen, but the character is now a lot more hardened. We still want to see her get even, but new sides of her personality start to surface in her search for vengeance. She's becoming a lot more like Patty, and that may make it harder for some viewers to root for her as much as they used to (my dad loves the show but says there are no likeable characters; I still cling to a small shred of Ellen's innocence and decency). Considering that almost no one is likeable here, it's a risky move that makes the success of the plot twists all the more vital.


This season makes a few minor flubs along the way. Costabile was an interesting casting choice that worked in Season 1--Det. Messer looks and acts like a schlub, making his deadly nature all the more jarring. Damages goes to that well again this season, adding Saturday Night Live vet Darrel Hammond as a similar unassuming baddie (known only as "The Deacon"). The choice doesn't work at all for me; he comes across as severely out of place, with his idiosyncrasies just exacerbating the problem. Ditto Kevin Corrigan, who shows up as a conniving stock trader that I can't quite get into--these two actors just don't gel with their characters. (I have yet to start watching Season 3, but am curious what the show will be doing with Martin Short.)


Griffith is underused, and her character is severely underwritten for the sole purpose of advancing the plot--which also forces Ellen to be a little dumber than she should be in a few instances. I also scratched my head a lot at the two FBI agents, who don't come across nearly as smart as I would expect (Agent Werner's constant phone fights with his wife quickly begin to grate). The season slows down a little in some latter episodes that focus more on Patty's life at home, but that might be necessary for the payoff in the season finale.


But don't get me wrong--I am rabid for this show. I delay my viewing of new episodes until I can watch multiple ones back to back because waiting a full week is pure torture. Season 2 gets the most important additions right, adding some outstanding characters and actors to the mix. I've actually never been a fan of William Hurt; something about his demeanor usually irritates me. But that makes him the perfect choice to play the whiny Daniel Purcell, a guy you never really warm up to--and don't really want to root for even when you're supposed to. Thankfully, Doman is in perfect asshole form as Walter Kendrick, the polar opposite of Purcell.


But the best addition to Season 2 is Harden, who makes the most of her screen time (which isn't enough). Smart and sexy Claire works for the enemy and has a cool exterior, yet we find ourselves pulling for her even when we feel like we shouldn't (she's the antithesis of Daniel). Harden tells us so much about this woman with her tone of voice and eyes, and also provides some of the season's funniest moments (thanks to her perfect delivery). Episode 10 also gives us a brief glimpse into her personal life--a lunch with her father hints at so much more I wish was explored. Claire also gets to spar with Patty, something I also wish we got more of. I simply loved every second Harden was on screen, and her character remains one of the more intriguing and complex ones here (and one of the few likable ones).


And that brings me back to Close, the show's lifeblood. Patty isn't a character, she's a force of nature. There's an indescribable energy that Close brings to the show and the character, who is far more layered than most actors could manage. She's a bitch with an icy exterior who is always one step ahead of everybody, and you're never quite sure what she knows and what she's thinking. But she's humanized a little more this season, and the fact that Close can actually make you (sometimes) root for Patty is a triumph of acting--one that has rightfully earned the icon two straight Emmys for Best Actress.


"Did I ever tell you how I choose a case? I used to not understand it, why some cases grab me and others didn't. But then I realized, it starts with a seed of anger. I can feel it in my hands and my chest, and that seed has to be nurtured, cultivated until it grows into a full-blown rage. Then I know that I can't turn back."


Close demands the best from her co-stars, and watching how they handle Patty is the show's sweet spot. Even actors with tiny roles put up a fight (Michael's girlfriend stands her ground in a few instances), and any time someone stands up to Patty, my diarrhea reflex kicks in. Every encounter with her is a battle, whether it's an apparently innocuous exchange--like a conversation over a foundation effort that produces an icy glare to Ellen in the early goings of Episode 1 ("You think I'm creating this to clear my conscience?") or a full-out fit of fury (an explosive outburst with Tom in Episode 12 rivals Lady Macbeth). Lord help the person that stands in her way, but God bless them for trying. Part of me loves to see Patty chew people up and spit them out, and part of me wants to see her brought down in a blaze of glory.


The show's formula either endears you to it or has you rolling your eyes. I eat it up--Damages is a wicked good time that hinges on primal bloodlust. It's a diabolical drama that relies on our desire for punishment--and can be quite liberating if used as a vicarious outlet that allows payback to those that have wronged us. Sure, the copious cover-ups, backstabs and shocks can easily turn people off, as can the editing tricks. I was particularly annoyed with a few quick yet pointless misleads later in the season--unnecessary fake-outs involving someone's girlfriend (Episode 10) and the person on the other end of a dramatic phone (Episode 8) hint that the writers don't know how to play it straight. And I remain convinced that we're being toyed with on one key development--my bet is that a certain scene will continue to unveil itself over the seasons and the rug pulled out from under us (I hope I'm wrong).


But while the stunts may lose their power after a while, the writers are aware that we're on to them. We trust no one and doubt everything, trying to stay one step ahead of the bad guys. But even then, the show manages a lot of surprises. Say what you will about Damages, it's never boring--and remains one of the most addictive and entertaining rides ever on television. (Riley was right, after all...this show is like crack!)
"Take this from me: Don't engage with her. You step into the ring with that woman, she will cut your balls off and jam 'em down your throat. My advice? When she straps one on, bend over, bite down hard and just take it."


Episode Guide

The 13 episodes from Season 2 are presented on 3 discs; all run about 40 minutes save for the hour-long first and final episodes (each can be watched with an optional Episode Recap from the previous installment).


1. I Lied, Too (aired 1/7/09) Includes 3 deleted scenes and audio commentary with actors Rose Byrne and Timothy Olyphant and writers/creators/executive producers Glenn Kessler and Daniel Zelman.

2. Burn It, Shred It, I Don't Care (aired 1/14/09) Includes 3 deleted scenes.

3. I Knew Your Pig (aired 1/21/09) Includes 4 deleted scenes.

4. Hey! Mr. Pibb! (aired 1-28-09) Includes 1 deleted scene.

5. I Agree, It Wasn't Funny (aired 2/4/09)

6. A Pretty Girl in a Leotard (aired 2/11/09)

7. New York Sucks (aired 2/18/09) Includes 1 deleted scene.

8. They Had to Tweeze that Out of My Kidney (aired 2/25/09) Includes 6 deleted scenes and audio commentary with actor Ted Dansen and writers/creators/executive producers Glenn Kessler, Todd Kessler and Daniel Zelman.

9. You Got Your Prom Date Pregnant (aired 3/4/09)

10. Uh Oh, Out Come the Skeletons (aired 3/11/09) Includes 3 deleted scenes.

11. London. Of Course. (aired 3/18/09)

12. Look What He Dug Up This Time (aired 3/24/09) Includes 2 deleted scenes and audio commentary with actor Tate Donovan and writers/creators/executive producers Glenn Kessler, Todd Kessler and Daniel Zelman.

13. Trust Me (aired 4/1/09) Includes 3 deleted scenes and audio commentary with actor Glenn Close and writers/creators/executive producers Glenn Kessler, Todd Kessler and Daniel Zelman.
"The world of Damages is very brutal...I personally, Tate Donovan, would survive about five minutes in the world of Damages."


The DVD


Video:

The 1.78:1 anamorphic transfer is much like the Season 1 effort, and is faithful to the broadcast presentations--which weren't very sharp or detailed. This is a dark series in tone and appearance, with blacks and browns dominating. Black tones aren't as rich and defined as I'd like, but the gritty look fits the series well. Grain abounds, especially in the flash-forward sequences (which also have slightly oversaturated colors).


Audio:

The 5.1 track (also available in Spanish) gets the job done just fine, but this show is pretty much all about the dialogue and doesn't do much to blow you away with rear-channel theatrics. Subtitles come in Spanish only.


Extras:
"The first season, the audience kind of was educated in a way on how to watch the show, which is--you can't trust anybody. Now in the second season, there are times when we wanted you to trust people and we couldn't get you to." - Glenn Kessler
Considering that all of the main cast and crew are represented in the bonus features, the final results are a tad disappointing. But I suppose a show like this benefits from having less of its secrets revealed, at least while the series is still running. Four audio commentaries are provided; see the Episode Guide above for details. The tracks end up being character musings for the most part (Ted Danson explores his motivation for Frobisher, Tate Donovan for Tom and Glenn Close for Patty) without as much Season 2 exploration. The first track with the creators is the least entertaining; it's more rambling, and Rose Byrne and Timothy Olyphant don't have many interesting things to say. Olyphant in particular is a tad annoying, with sidetracks on the word "retard" and about eating in scenes slowing things down. But he did make me smile with one comment during the season opener, a longer episode presented commercial-free with the help of an advertiser: "When people ask me about this show, I say it's a topsy-turvy world [with] these incredibly powerful lawyers and CEOs and backroom dealings and politicking...where everybody drives Cadillacs."


Danson's track is stronger, and in addition to complimenting his co-stars he also talks about his work with an acting coach to find the narcissism and arrogance necessary for his character. Donovan talks about the evolution of his character (who was written to be "less wimpy" this season) and about taking on a director role. "Acting on the show, it's a great lesson...you don't need to know as much as you think you need to know. It's fascinating." It's most interesting to hear Close talk about getting into character, as well as the challenges and benefits of working on the series (she loves having a growing history with other characters). She also voices disagreement with a key editing decision in the finale, while Glenn Kessler thankfully jokes about another minor quibble I had in that episode ("I should have parked closer...").


The creators share some interesting facts about how they piece the show together from a writing and editing perspective, and the challenge of keeping things fresh after Season 1 trained viewers on what to expect. They had more time with Season 2, which was mostly shot and edited before it debuted on TV (for Season 1, they worked with a much tighter schedule). The trio also notes how challenging the show is for the actors, who often don't know the context of their scenes until later (like the opening shot of Episode 1, where Byrne initially didn't know who she was talking to). They admit things don't always make sense and know that viewers often have to suspend their disbelief, and talk about the big challenge of introducing a lot of characters.


Also included are 26 deleted scenes (in slightly lower video quality; see above Episode Guide for more details), presented as a group on each disc. Some are disposable (the last cut scene for the finale would have been terrible), some are curious omissions and some would have made strong inclusions (most interesting is a long scene in the finale involving Ellen and Mr. Nye). It would have been cool to have a branching option; it's harder to judge some of the scenes' value and intent without the context of where it would have been placed. It also sounds like we aren't getting all of the scenes--in the audio commentary for the finale, the creators mention a filmed but cut scene in a church, one I would love to see but is nowhere to be found.


Up next is Season Two: Post Mortem (4:08), a brief chat with writers/creators/executive producers Glenn Kessler, Todd Kessler and Daniel Zelman about the season as a whole and what their challenges/intent/goals were. The three also show up--along with each actor--for the brief character profiles that discuss the development of the main players. Included are Patty Hughes (3:33), Ellen Parsons (2:14), Tom Shayes (2:10), Arthur Frobisher (2:08), Daniel Purcell (2:08), Claire Maddox (2:19) and Wes Krulik (2:02). This is the only place where we get to hear from William Hurt and Marcia Gay Harden, and I wish the bonus features used them more--especially considering how entertaining Harden is in her brief segment (where she shares her theory on ball busting).


Also included is a Season 1 recap (presented in two parts, running 8:25 and 9:17). It's just a collection of scenes with no narration/commentary, but it still provides a nice catch-up for even seasoned viewers. Trailers round out the package.
"That's a huge part about what this show is...about putting people in a crucible and seeing what decisions they make under tremendous pressure."


Final Thoughts:

When it comes to the diabolical Damages, I simply can't get enough. I'm a rabid, insatiable fan that records multiple new episodes before watching them in one sitting because it's torture waiting a week to get my fix. Yes, it requires you to suspend disbelief and goes overboard with all of its twists in multiple stories of murder and high-stakes business, all filled with corrupt lawyers and shady CEOs. But that's what makes the show so darn addicting, and I embrace the excess that Damages gloriously drowns in. How can you fault a show for being this entertaining, especially when it features a tour-de-force performance from Glenn Close? It never lets you blink, and trying to stay one step ahead of the writers in this fast-paced series is half the fun. In a television landscape filled with refrigerator-break boredom, Damages is a refreshing alternative that keeps you on your toes. Highly Recommended.
---
C O N T E N T

---
V I D E O

---
A U D I O

---
E X T R A S

---
R E P L A Y

---
A D V I C E
Highly Recommended
---
E - M A I L
this review to a friend
Sponsored Links
Sponsored Links