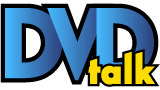 Other // R // January 19, 2010
List Price: $39.99 [Buy now and save at Amazon]
---
If certain filmmakers enjoy making balls to the wall action flicks that have little character or plot development to back it up, I'm cool with that. There's nothing wrong with switching your brain off every once in a while so you can enjoy a mindless non-stop action thrill ride, and knowing the creators of Crank were the ones tackling a concept as intriguing as Gamer, I was fully prepared to do just that. However, directors Mark Neveldine and Brian Taylor have seemingly set out to give their audience something more. In the hands of the right people, Gamer could have been an excellent movie all around, but the final product is really more of a mixed bag. I give the directors kudos for trying to add a little substance to one of their films for once, but the only thing Gamer showcases on their behalf is a lack of talent. I mean, making a mindless action flick is one thing, but if you're going to attempt to tell a story amidst all the testosterone, at least put a little effort into it. Unfortunately for Gamer, the minute the story starts to progress is the moment when the movie begins to crash and burn.



Gamer is set 'some years from this exact moment' (I kid you not), and it's a future where video gaming has evolved into more than mere pixels being manipulated on a screen. The next craze in mind melting technology comes in the form of nanites, which are self-replicating brain cells that allow a third party to control another human beings motor functions. This technology was originally brought to life for 'Society', a game that's basically like an LSD laced hybrid of Second Life and The Sims. Yep, computer nerds can now control a living, breathing person and do whatever their sick twisted minds desire with them. Needless to say, Society was a hit, but it wasn't long before the next big thing came along. Developer Ken Castle came up with the idea for 'Slayers', a game that places volunteering convicts in a guns blazing deathmatch setting, with the promise that if they can survive 30 rounds at the hands of a gamer, their sentence will be considered as served. One would think the government would label the game as cruel and inhumane, but the United States was in such desperate need for money that they were willing to go along with Castle's proposal: Host each match on Pay-Per-View and let the entire world watch. The U.S. would be able to pull itself out of debt and Castle would be rich beyond his wildest dreams, and boy did it work. It isn't long before Slayers is pulling in 600 million viewers at a time across the globe, and with hardened criminal Kable being the first convict to ever come close to nearing the requirement for release, more people are watching now than ever before. This is problematic for Castle though, as Slayers immense viewership comes from people wanting to see who the first convict will be to make it through all 30 rounds. If Kable wins, interest will wane as well as the ratings, and Castle will do anything to ensure that doesn't happen.



If there's one thing that Gamers gets right, it's the action sequences. Video game fans are undoubtedly going to enjoy the first half of the film for sure, because Neveldine and Taylor have flawlessly melded live action footage and CGI to make Slayers look and feel as if it were a real video game. They even include a tea bagging reference at the beginning of the film. Nice. The battles are downright insane and really made me wish I could get behind the controller of a game that looks as real as Slayers does. However, these scenes are loosely strung together with an inside look at how the prisoners are slowly losing their minds when they're not being used as I-Cons in the Slayers game, but as I mentioned before, I didn't pop Gamers into my Blu-ray player expecting to see powerful storytelling. I expected a high octane thrill ride that would overload the senses, and the first half of the film does that with gusto. The action scenes were so fun to watch that the film was moving along at a brisk and painless pace. Unfortunately, the very moment I began to feel comfortable with the idea that Gamer was going to be a bit better than I expected it to be, things began to go horribly wrong.



You may have seen me mention this in other reviews before, but if there's one thing I absolutely cannot stand in a film, it's when the filmmakers bash you over the head with a message. Don't get me wrong, I don't mind a flick that decides to take on some modern issues, but the people behind the camera need to be able to execute a real story in order to make it work. Unfortunately for Neveldine and Taylor, this isn't the case at all. As soon as Kable escapes the gaming grid halfway through the film, the directors use nothing more than brief and shocking visuals to get their point across. For example, they portray future video gamers to be so revoltingly fat, that they sit in their gaming chairs without any clothes on, and are constantly shoveling food in their face and covered in sweat. Hell, the human race in general is shown as being little more than bloodthirsty boobs who couldn't care less about the value of human life as long as they're being entertained. Instead of telling a story and letting the audience figure the central themes out on their own, these guys have instead opted to throw the nastiest visuals imaginable in our face while seemingly pointing the finger at us saying, "This is what you'll become!" Even though I don't agree with their message, it's not the message itself I have issue with... it's how it's presented that bothers me. And besides, not only does utilizing such ignorant and clichéd visuals come off as insulting to the audience, they eventually cause the futuristic world in Gamer to crumple under the weight of its own poorly executed messages.



This film also shines a pretty negative light on video gaming in general, and that's another bogus ideology I hate to see brought to the masses by way of film. There's a small underground resistance group known as the Humanz, and their goal is to tear down everything Castle has worked for. The message they bring into the mix is, literally, that videogames will eventually transform the entire human race into slaves. Come on, seriously? I don't want to turn my review into a debate or anything, but since it's entirely relevant to the content of the film, I can't help but call shenanigans right about now. Video games do not inherently bring out the worst in people. In most cases they merely entertain, and in many other cases they help people to vent or unwind after a long day of work. Even though I don't agree with the message these guys are trying to push, it still could have been painlessly executed, but again, these guys clearly couldn't write a coherent story if their lives depended on it. They need to stick to the likes of their mindless, yet extremely fun Crank franchise. Trying to cram everything within a 40 minute window just does not make for good cinema, popcorn flick or otherwise.



The only other problem I have with Gamer, is the fact that the directors really had no idea how they should have utilized the magnificent talents of Michael C. Hall. Instead of coming off as a real villain, he seems to come off as hokey, that is until the final scene where Castle unveils his master plan. Gerard Butler does a very good job as Kable, but other than that, there really isn't anyone else that's noteworthy. In the end, Gamer isn't a horrible film, but it's certainly a forgettable one. The action plays out very well and does a great job at holding the first half of the film together. The second act miserably falls apart in almost every way imaginable, but there are still some interesting sequences here and there that keep you suckered in until the very end. If you have little tolerance for a film that offers nothing in the way of character development or intelligible plot, then you're going to want to stay clear away from Gamer. If however you don't mind killing an evening watching something that's simply nice to look at and listen to, then give it a rent.






Video





Gamer is presented in 1080p via the AVC codec (1.85:1), and it's pretty impressive in almost every respect. There are two worlds presented within the film - One is bleak with most of the color scrubbed away so blue and gray tones can comprise most of the picture. The other is bright and vivid, with the color palette cranked up as high as it will go. The transfer on this Blu-ray disc does a fantastic job at displaying both. The dark world of Slayers sports fantastic contrast. The color faded imagery never appears to have a washed out look, and black levels consistently come across as deep as they should. The higher contrast seen in Society scenes are just as impressive if not more so, as the colors are probably more lush and beautiful than anything you may have seen on the format in a while, yet the colors never bleed or hide definition. In fact, as far as clarity and detail is concerned, Gamer is quite the looker, and more often than not, truly shows what your high-definition setup is truly capable of. 99 percent of the film has a great amount of dimensionality and depth, although there are a few shots that look a little soft, and there's a scene or two where banding and even a little macroblocking can be seen. All in all though, Gamer an absolute feast for the eyes. I can gauarantee the DVD has nothing on this Blu-ray transfer.






Audio





Gamer is one of the most impressive sonic experiences I've heard on Blu-ray since Terminator Salvation. The action is always booming loud without any distortion to speak of, and more importantly, it's all presented with pinpoint accuracy. If you're sitting in a properly calibrated room, you're going to hear bullets, ricochets, and explosions exactly where you would expect them to. The effects are so full and realistic that you're going to feel like you're a part of the action. The low end of the track is just as impressive as everything else, as it frequently pumps out enough bass to make you truly feel like you're in a warzone, but it's so well represented that despite its loud nature, you'll never feel as if it's being excessive. The dialogue is flawlessly reproduced throughout the entirety of the film as well, and you'll never have a hard time hearing what anybody has to say. Considering how much of a wallop this lossless track has to offer, that's saying a lot. There isn't a single thing I can find wrong with the audio presentation for Gamer, and it's sure to become one of your demo discs when you want to show off your home audio system to some friends.






Extras





Audio Commentary with Filmmakers and Cast Members (Writers/Directors Mark Neveldine and Brian Taylor, Actors Amber Valletta, Alison Lohman and Terry Crews - There might be a handful of people behind the mic for this commentary track, but there's really not that much this discussion is going to offer to the audience. The directors discuss how their ideas culminated into the final product, and the actors discuss their roles in the film. Unfortunately, I really could care less about the roles these particular actors played. Where's Gerard Butler? Where's Michael C. Hall? Their characters were the most interesting of the bunch, and their take on the film in general would have been far more valuable than anything the directors or the actors contained on this track would have to say. However, it's my understanding that they couldn't participate due to scheduling conflicts, and that's quite understandable. That unfortunately doesn't make this commentary track that much better though. The film itself is barely worth your time, and the same can be said for this commentary. Skip it.



I-Con Mode (Expanded Visual Commentary) - Neveldine and Taylor come together for a supplement that's very similar to the coveted Maximum Movie Mode that's been used by Warner Bros. for Terminator Salvation and Watchmen in 2009. These guys have a lot more to say now that they can stop or rewind the film anytime they desire, and they're able to offer a much more detailed commentary as a result. Even though Gamer falls flat as a film overall, it's nice to see filmmakers becoming this involved when they're able to interact with the final product in order to bring lots of technical details to their audience. It's also very promising to see other studios other than Warner Bros. using this vastly superior method of commentary. Something else worth noting, is that this feature runs over a half hour longer than the runtime of the film itself, so there's plenty of relevant information contained within. By all means, give this supplement a watch, even if you're not a fan of the film.



Gamer Cheat Codes (Specialized Commentary/Making-of Pods Accessible Throughout the Film) - Occasionally throughout the film an icon will appear on screen, allowing you to choose from a small list of cast or crew members to provide a picture in picture commentary for that particular scene. This is another fantastic example of how studios should be thinking outside the box to bring as much variety to the behind the scenes information as possible. Check this feature out as well!



"Inside the Game" Making-of Documentary - To be honest with you, I actually felt kind of bad after watching this documentary. I usually write the body of my reviews before watching the special features, that way my opinion isn't tainted by what a filmmakers intentions were, but rather the final product itself. It was pretty clear in this 80 minute documentary that every involved with the film did their absolute best to make the best product they could, and they certainly put a lot of thought and time into every aspect of the film. I still swear up and down that the execution of the themes in this film had been atrocious, but hearing what they have to say on their implementation in this documentary at least shines a respectable light on their thought process. There are also a lot of technical aspects that are covered, all of which are interesting and relevant. It doesn't end there however, as we even get a pretty good look at what happens during post-production for a film like this. Like the film or not, there's a lot of great stuff contained within this feature that everyone needs to watch. It's loaded with pretty much every piece of info you could dream of, and it never comes across as dry or boring. Check this one out.



First Person Shooter: The Evolution of Red - This feature rings in at around 17 minutes, and showcases the magnificent Red camera that was used to bring us such a highly defined high-def image throughout the entirety of the film. This sort of a behind-the-scenes tech look has never really been included on a digital home release before (at least to my knowledge), and its inclusion is quite refreshing. Tech geeks should love this one.



Also included are two theatrical trailers (one which was never seen before), BD Touch accessibility, a D-Box metadata track, as well as a digital copy of the film.



I may not have liked the film all that much, but it was certainly given one hell of a treatment in the extras department. Bravo to Lionsgate for giving Gamer such an in-depth supplemental package, and here's hoping they continue to do so with their properties in the future!






Overall





Gamer has a lot in common with The Running Man, but it fails to be a superior film for one simple reason - It began to take itself a little too seriously halfway through. I don't think there's a single person out there that expected Gamer to be anything more than a popcorn action flick at best, and to the credit of filmmakers Neveldine and Taylor, that's exactly what it is for the first 45 minutes or so. Instead of playing the film's strengths through all the way to the end however, the directors tried to add a little depth and meaning to their work with some of the most outrageously clichéd 'in your face' visuals I've seen in a while. I think Gamer's biggest challenge is going to be winning over the very audience it's trying to pull in. The film's highly stylized visual effects that bring the Slayers game to life is seemingly meant to appeal to a gaming audience, but then they insinuate that gamers are nothing more than fat lazy disgusting pigs, and videogames will one day enslave the entire human race. Here's a tip guys, it's not a good idea to burn your core viewership like that. Anyways, although Gamer has a lot of glorious action packed eye candy to at least recommend a rental, its thematic presentation leaves a lot to be desired, especially considering the presentation consists of insultingly gross generalizations. However, if you like Gamer or just can't help but check it out on a night when you're bored, the Blu-ray package is definitely the way to go. The A/V quality is superb, and the supplemental features are much more in-depth than I ever imagined they would be, especially coming from Lionsgate.

-About the Author- Michael Zupan is primarily a film guy, but has a variety of places where you can enjoy his work otherwise. Check Bytesizeimpressions.com for video game op-ed pieces and podcasts, and be sure to check out the sister site, Byte-Size Cinema, linked up top. This writer also contributes significantly to in-print magazines such as Minecraft Explorer and Fortnite Explorer!
Sponsored Links
Sponsored Links