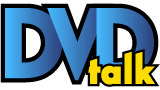 Southland: The Complete First Season
List Price: $29.98 [Buy now and save at Amazon]
---
"This is a front-row seat to the greatest show on Earth." - Officer John Cooper

The Series

We've seen some pretty boneheaded moves on television through the years: Kanye West, Nipplegate, Dan Rather hating on Steffi Graf, Tom Cruise on Oprah, Cop Rock, Ashley Simpson on Saturday Night Live, Roger Clemens on Capitol Hill, Sarah Palin with Katie Couric, Letterman hosting the Oscars, the Stanford band marching onto the field a little too soon (silly stupid tree!), My Mother the Car, the cancellation of The Brady Brides in 1981 ("It's a new life for two girls named Brady!")...

But nothing tops the giant blunder NBC made in late 2009, when the network opted to erase all scripted shows during the 10 p.m. timeslot in favor of running The Jay Leno Fiasco, a giant train wreck with a huge turd on top of it. We all know how that turned out, but lost in the media frenzy and late-night war of words was the biggest casualty of the experiment: Southland, the cop drama that NBC debuted in the Spring of 2009 one week after ER closed its doors. The two dramas have a lot in common (they even share a producer/director), and after a brief seven-episode run Southland was picked up for a second season by NBC. The network began production on new episodes before--are you ready for this?--cancelling the show in the fall of 2010 before giving it any Season 2 air time, claiming it was too dark for its timeslot (which now would have been 9 p.m. thanks to stupid Jay Leno). The show was eventually picked up by TNT, which is currently airing the six episodes filmed for Season 2.

As for its future beyond that? I'll cross my fingers, because Southland is an excellent hour that deserves far better treatment than it got--how NBC could be so colossally stupid is beyond me (then again, this is the same network that decided to treat the superlative Friday Night Lights like its red-headed stepchild). To think that a quality program like this can be discarded so easily is disheartening, especially when you consider all of the crap that's on TV. I'll admit up front that I'm no expert on the cop drama--I saw a few episodes of Hill Street Blues as a kid, have yet to see any of NYPD Blue (of which Southland creator/writer Ann Biderman wrote three episodes) and I have just started to watch the beauty that is Homicide, considered by many the best police show ever. (And yes, The Shield is also on my shelf just waiting to be appreciated.) But regardless of where Southland falls within that esteemed list of shows, it's a high quality, gritty and often gruesome look at the lives of the police force in one of the toughest parts of the country.
"Only 9,800 police officers patrol the city of Los Angeles,
an area of 500 square miles and 4 million people."

From the opening credits--where an instrumental version of Dulce Pontes "Canção do Mar" (a perfect choice) is perfectly matched to the gritty visuals--Southland makes you take notice. Most of the episodes combine various storylines that unfold in small snippets (a few longer and recurring plots are also used), slowly introducing us to the characters. A lot of Southland is like "a day in the life" of a cop, and--just like the newly paired police partners on screen--we slowly learn bits and pieces about their lives as the season progresses amid a bevy of bullets and blood on the crime-ridden streets. While this is an ensemble cast, the series hinges on three outstanding leads that give the series its heart and soul. Episode 1 introduces us to rookie Ben Sherman (Ben McKenzie, all grown up from The O.C.), an unlikely cop with an affluent Beverly Hills upbringing. He's paired with officer John Cooper (Michael Cudlitz), a hardened grunt who starts to have serious doubts about Ben's mettle:

"So what is this for you? It's gonna look good on the resume? Nice little stepping stone till you land that cushy job, go b a slapdick somewhere? Sound about right?"

"I'm a cop same as you're a cop, sir."

"Oh, I doubt that, Richie Rich. You got 90210 written all over your face..."

Cooper starts to teach Ben the ropes, imparting his wisdom with lessons that also educate viewers (it's like we're rookie cops along for the ride, too!). Meanwhile, Det. Lydia Adams (Regina King, long grown up from 227) proves to be a cop of keen intuition and heavy heart, her passion for her job--and even her suspects--apparent on her face. Before I go any further, I have to reiterate how phenomenal these three actors are--they alone make this series worth watching. McKenzie is perfectly cast, his image off screen perfectly tuned to his character's situation ("I'm not an actor!" he tells a disbelieving acquaintance)--we probably wouldn't envision this actor in this series, and Sherman's wide-eyed innocence is shattered right in front of us (it's fitting that the actor and the character share the same first name). We sense he may be in over his head, but as we slowly learn more about his past and his troubled family, we start to understand his motivation.

Cudlitz has a long history of brief storylines on some of the best shows around (he's perhaps best known for his work on Band of Brothers), but here he finally has a role that lets his true talent shine. Just when you think you have tough Cooper pegged, he surprises you with sensitivity (he also accounts for the show's best stabs at humor). And King has never been better--Lydia is tough yet tender, a balance that's difficult to pull off convincingly. She's the essential estrogen in the show, but proves she's as tenacious as any of the guys. King has a lot of standout scenes here, including a bevy in Episode 4 (which alone should have earned her an Emmy nomination)--including a great reply to a loaded question and a touching realization at the end, which epitomizes the show's essence.

When these three actors are on screen, Southland is pure lightening. What's so surprising--and what they exemplify--is the way in which these cops deal with victims, suspects and criminals. They show a care and understanding that renews your faith not only in television, but in an institution that is often portrayed as corrupt. The show is full of little uplifting moments that creep up on you, making you smile despite the circumstances. Watching these cops interact with each other and with citizens is fascinating--the writers and actors never take the easy road, insisting on invigorating their stories and characters with a complexity that makes it more real and relatable. These characters are far from perfect, and you love them even more because of it.

Joining the stellar trio is a great supporting cast: Michael McGrady is grizzled senior detective Daniel "Sal" Salinger (who loses his gun in one of the season's more memorable storylines); Tom Everett Scott plays mild-mannered Russell Clarke, Lydia's partner and--like Ben--a resident of the more affluent section of town; Shawn Hatosy is Det. Sammy Bryant, who works the gang unit with Nate Moretta (played by Kevin Alejandro). Smaller recurring roles are given to Arija Bareikis as officer Chickie Brown, who has almost more than she can handle in loose-cannon partner Billy Dewey (played by C. Thomas Howell in a guest role). Watching how all of these cops interact with each other on both a personal and professional level--creating a world that feels immediately authentic--is refreshing.

The cases are all intriguing, and I love how the show emphasizes the contrasting challenges the cops face on both sides of the city, from Bel Air jewel thieves to South Central gang violence. While their detective work accounts for the show's thrills, it's their personal struggles that stay with you. Outside of Det. Moretta, no one here is in a happy relationship (and we soon learn that he has a doozie of a problem to deal with, too). Sal--whose stress level is exacerbated by his teenage daughter--is cheating on his wife with a sexy reporter; Lydia pines for her ex-boyfriend and tends to her mother; Cooper is dealing with a bad back that he fears will jeopardize his place on the force; Clarke is trying unsuccessfully to have a child with his wife, which further strains their already damaged relationship; and Ben has a big chip on his shoulder due to some unresolved father issues.

Then there's Det. Bryant's unhealthy relationship with wife Tammi (Emily Bergl), the show's one big misstep. The two shout at each other constantly, and it's a mystery why Sammy stays with his nutcase spouse (an aspiring photographer with a manic personality and the demeanor of a 12-year-old). Tammi needs to be written out of the show A.S.A.P.; she's wasting Hatosy's talents--he deserves far better, and his storyline with a young endangered witness (played by talented Carla Jeffery) is one of the show's strongest recurring stories.

Southland is deeply concerned with the personal lives of these men and women--and conveying the intense stressors they face in their profession. I hope to see more of the police psychologist (Dr. Merrill Matthews, played by Ally Walker), an essential character who serves as a nice bridge between two worlds as she tries to educate the officers--and us--on the all-too-common dangers of addiction, social isolation and relationship problems that cops deal with on a daily basis.

And for all of the emotion the show packs into each episode, it matches it with adrenaline-pumping action sequences that are surprisingly strong for a network television show (the episodes usually start with an attention-grabbing snapshot, then rewind to show us how we got there). Most of the show is filmed with handheld cameras, giving it that documentary-like vibe--and when the bad guys strike and these cops spring into action, it's off to the races. There's an energy and immediacy to many of these scenes, packed with frantic jolts that keep your blood pumping. Three sequences in particular--a feeling suspect in Episode 2, a chase in Episode 6 and a standoff in the season finale--are signature pieces that prove this show is firing on all cylinders. It's also pretty grim and violent in spots (the show is filled with some heartbreaking gunfire jolts), frequently coming close to cable channel territory (this "uncensored" version features a few F- and S-bombs). Cooper sums up the career (and the show) perfectly to Ben: "It is relentless...and it gets to you."

One of my favorite storylines unfolds in Episode 5, where Cooper and Ben handle a series of "garbage calls" that may waste their time--but prove that our time is well respected by this amazing cast and crew. It's the perfect blend of tension, drama and humor, three things this show balances beautifully. There's a lot going on in Southland, which isn't afraid to assault your senses from every angle. It's a show that demands your attention, a rollercoaster ride you have to keep up with.

It isn't perfect--a few characters are underdeveloped (especially Chickie, who seems pretty meek for a cop), the spousal bickering gets a tad tiresome (I'd love to see the show portray one happily married cop and explore the emotional toll the career takes on the spouse), the final scene in the season finale is unbelievable and forced (one character's decision makes absolutely no sense), and you'll see one inevitable outcome (which only serves to highlight a cop's awful judgment) a mile away after a season-long build-up, leading to an annoying sequence in the finale.

But the show is remarkably strong in so many ways, those minor faults pale in comparison. Southland unleashes a lot of surprises, including a welcome development that was beautifully handled--and had me anxious to start watching Season 2 (perceptive viewers will pick up on it sooner rather than later). In the end, this is a show about brotherhood, compassion, courage and respect, displayed by a group of tough yet tormented cops who battle armed villains on the streets and personal demons at home. Southland has a different rhythm; you want to get to know these people better, but you won't find any lengthy scenes that strip the characters completely bare--you have to be patient and accept the show's method of mayhem, a truly arresting experience. Some c'mon, TNT...renew this already!
"Your perception of what actually a police officer goes through in their day-to-day life is changed dramatically when you see what they go through in a single day."
- Michael Cudlitz

Episode Guide:

The 7 episodes arrive on two discs:

1. Unknown Trouble (Pilot) (aired 4-9-2009) To live and die in L.A.: On his first day working withy Cooper, Ben faces the biggest decision a cop can make.

2. Mozambique (aired 4-16-2009) Lydia begins a dogged (and perhaps too personal) search for the missing mom of an infant found crawling into Hollywood traffic.

3. See the Woman (aired 4-23-2009) Dewey buddies up with an obnoxious movie star. After a rocky start, Cooper and Ben forge a new relationship.

4. Sally in the Alley (aired 4-30-2009) A murder victim can't find rest even in death.

5. Two Gangs (aired 5-7-2009) Nate and Sammy search on the QT for Sal's gun, stolen after their boss crashed his car into a light pole.

6. Westside (aired 5-14-2009) Jewel thieves strike in Bel Air; Cooper struggles with painkillers; Sammy finds Janilla a safe place to live.

7. Derailed (aired 5-21-2009) A dead banger stuffed in a trunk. A drug-ring matriarch with a hit out on Janilla. It's going to be a memorable Memorial day weekend.

The DVD

Video:

For the most part, this anamorphic 1.78:1 transfer is excellent. While this is a dark-looking series, the black levels, sharpness and detail (things like skin tones and the hair on Michael Cudlitz's arms stand out) are impressive. Certain outdoor scenes are marked by some brightness, but that's due to the shooting style. I'd have the video rating higher save for one annoying problem: some random and temporary pixilation issues creep up in the transfer for the first three episodes. It isn't enough to detract from the overall excellence of the show, but once you notice it, it becomes distracting--especially when it intrudes on faces, like cheeks or jaw lines. It also creeps up in the backgrounds in various scenes.

Audio:

The 5.1 track is also strong, with the documentary-like shooting style lending itself to a variety of noises that place you in the middle of the Los Angeles streets. Dialogue is always solid, although the gunshot sounds don't have quite as much power as I was expecting. Subtitles come in English, French and Spanish.
"My idea was to kind of tell the stories and tell their experiences from the cop's eye level and the cop's point of view." - Christopher Chulack

Extras:

Only one extra is provided, but Southland: Redefining the Cop Drama (18:22) makes pretty good uses of its time with the cast and crew, who talk about the creation and challenges of the show. Executive producers John Wells, Christopher Chulack (also a director) and Ann Biderman (also a writer and the show's creator) are joined by the main cast, as well as location manager Michael Haro and police technical advisor Chic Daniel.

"There have been a lot of procedural shows over the last few years, ones that kind of deal specifically with the crime," Wells says. "We wanted to do one about what it's really like to be a police officer: the pressures they undergo, the things they have to do...it's much more of a character-driven show than a procedural." Adds Biderman: "One of the things I wanted to do with this was to not do a forensics show. I was really interested in the people and their lives, so that meant both parts of their lives."

Much of the featurette focuses on the setting and shooting style, which aims for realism. "Most people's depictions of what Los Angeles is is Hollywood Boulevard, Sunset Strip, the beaches, entertainment," says Haro, a local native who did advance work talking to gangs when he was scouting for an alley shot. "They don't realize that there's all these other urban areas that exist right next to these main areas."

Wells adds that they employ a newer camera to give that "on the street" intensity, coupled with quick guerilla-style shooting. "We're trying with this show to do a style with it, a documentary style, that will feel much realer than what you're used to seeing...you'll feel the rhythm of the show feels very different from other police shows you've watched."

Daniel provides some of the more interesting material when he covers the different officer/detective divisions and rankings, and how the characters fall into them--it's something I wish I watched before seeing the show, giving a nice preview to the series.

Final Thoughts:

Equally powerful as a character study and a tense police drama, Southland is a shot of adrenaline that never lets up. Combining complex characters with often dark material and a gritty shooting style that puts you on the streets of Los Angeles, it's an arresting experience that leaves you spent, shaken and immensely satisfied. Ben McKenzie, Michael Cudlitz and Regina King lead an outstanding ensemble cast that keeps you glued to the screen. Along with the writers, they weave together a variety of stories that hinge on human nature--thankfully shunning the more salacious traps that many other crime dramas fall into. NBC should be slapped senseless for dropping the ball on this series; here's hoping that TNT renews it soon. Highly Recommended.
---
C O N T E N T

---
V I D E O

---
A U D I O

---
E X T R A S

---
R E P L A Y

---
A D V I C E
Highly Recommended
---
E - M A I L
this review to a friend
Sponsored Links
Sponsored Links