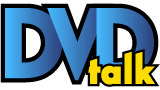 List Price: $35.99 [Buy now and save at Amazon]
---
The Movie:
The trailer for My Sister's Keeper seemed to give a lot away, something that in some cases, does not bode well for the film itself. Here Cameron Diaz (What Happens in Vegas) returns to a dramatic role as mother to Kate (Sofia Vassilieva, Medium), who is dying of cancer. The girl's sister Anna (Abigail Breslin, No Reservations), was genetically designed and born to be a perfect match for Kate in terms of stem cells, bone marrow, etc. After donating each of those at least once, Kate now needs a kidney. However, Anna decides she's had enough and with the help of attorney Campbell Alexander (Alec Baldwin, 30 Rock), decides to sue her parents for the rights to her own body. With a power ballad playing behind some of the film's scenes, it was sure to be a tearjerker.
The source material, a Jodi Picoult bestselling novel, brings the waterworks on its own. It is inspired by Picoult's own circumstances in dealing with one of her children who faced the possibility of death. The book was adapted into a screenplay by Jeremy Leven (The Legend of Bagger Vance), and Nick Cassavetes (The Notebook) contributed to the script and directed the film. And just how do I know it's an emotional book? My wife read it while I was playing Xbox 360; she cried her eyes out. Easy sweetheart, it was only a book, let me know if Modern Warfare 2 gets too loud. Now I'll admit that the preview can provoke some increased tearing (the moment between Kate and her dad, Brian (Jason Patric, Narc) being the biggie there), so there's a little bit of natural curiosity to seeing the film. But it's all over the place from a storytelling perspective.
First off, the idea of multiple narrators in the film is lazy and pretentious. Anna, Brian and Campbell all provide some form of narration, and those are only the characters I remember. This breaks up the rhythm of the film and is a bit jarring, which leads to ineffective storytelling. Second, most of the film is flashbacks. This is often fine, but it could have been more powerful had they reduced the number of flashbacks or at least had some visual distinction that identified you had gone back in time. The film is 106 minutes, and I'd say that at least half of the film occurs in the past.
Finally, without beating the "book vs. movie" drum too loudly, there are drastic changes made to the screenplay that take the story in a different direction that does not feel convincing. Cassavetes tries to improve this with slow panning shots and sappy music, but it feels like failed attempts at covering up flaws in the screenplay that nobody really wants to talk about. They appear to be more content with it being just another formulaic and emotional production.
From a performance perspective, there's not a lot in the film worth cheering. Patric is virtually nonexistent, and Diaz's performance isn't believable and is too forced. Breslin doesn't really do too much in the film, but the surprise appears to be Vassilieva. She gets her head shaved, makeup put on her face showing bruising and ulcerations, but she has this smile that, while portraying this difficult role, can light up those who are around her. Her subplot with fellow cancer patient Taylor (Thomas Dekker, Terminator: The Sarah Connor Chronicles) is touching and all too brief, and it almost feels like a lone island of sanity in this film.
I'm not that fond of it My Sister's Keeper. It tries too hard to emotionally connect with the viewer, and you're left thinking about what it is you watched and why couldn't it have been better. If you've read the book, like my wife has, you'll wonder why they took this story and made these extreme changes, and by the end of it, you'll be sitting around a box of tissues, regretting the fact that you shed tears and emotion on this waste of time.
The Blu-ray Disc:
Video:
Warner/New Line presents My Sister's Keeper in 2.40:1 widescreen 1080p high definition using the VC-1 codec. Visually, Cassavetes and cinematographer Caleb Deschanel (The Patriot) went for warm colors in familial settings and colder blacks and blues for scenes in the hospital. In the exterior shots, you get nice color sequences of foliage and landscape, and in the trailer where Diaz has put on a bald cap, er, shaved her head, the natural light looks great. This is a solid overall reproduction of the film's style.
Sound:
The Dolby TrueHD soundtrack really doesn't get much work in the feature. It's driven by dialogue and much of it comes in whispers from a sick child, so you've really got to crank it in order to hear. During the few sequences of action--during a dance with a band, or with the family at the beach--there's a gentle power to the soundstage with subtle immersion from the rear channels. It's not a sonic winner, but it's not pushed hard; it reproduces the film's action faithfully.
Extras:
There's not too much here. Eight deleted scenes (16:24) show a little bit of passionate dislike to Baldwin's character by Patric's, but most of the scenes are extended and bland. "From Picoult to Screen" (15:34) interviews Picoult as she shares her thoughts and inspirations for the book, and what she thinks about the finished product. Cassavetes covers the decisions on making changes in the screenplay, but while I respect the honesty, I disagree with the changes. The cast also talks about their feelings and first thoughts on reading the screenplay and doing the film. A second disc includes a digital copy that is not compatible with iTunes, for those who are into that kind of thing.
Final Thoughts:
My Sister's Keeper is an interesting idea gone wrong in its storytelling, which its director attempts to gloss over with large brushes of excessive imagery designed to make you forget how bad the story is. Rent it to watch Vassilieva's performance, or even better, wait for cable. Either way, this isn't an effective dramatic film, and you can easily find something better out there.
Sponsored Links
Sponsored Links