Vega$: The First Season, Volume 2 (Vegas)
List Price: $36.98 [Buy now and save at Amazon]
---
Author's Note: Since there are little thematic and stylistic differences between the second half of the premiere season of Vega$ and the first (which I reviewed back in the fall), I'll port over that review, while tweaking it here and there and adding additional comments about what's different for these last 12 episodes of the 1978-1979 season.
It's even better in the second half. Absolutely unbelievable on every conceivable level...thank god. The DVD world of TV wunderking Aaron Spelling expands with the release of Vega$: The First Season, Volume 2, a brief but pleasant diversion from the late 70s bubblegum era of ABC television. Vega$ (which I suppose should be pronounced "Vegadollarsign" if you want to be sniffy), starring easy-going, handsome Robert Urich as Las Vegas P.I. Dan Tanna, is pure Spelling fantasy - beautiful people, beautiful settings, beautiful clothes, ridiculous story lines - and what a welcome respite that is from the unrelenting gloom that is network television today ("Hmmm...my choices are The Bachelor or NBC's freshman prime-time line-up? Where's the rat poison?"). There's really no need at this point for the split season approach here (Paramount and CBS DVD seem grimly determined to continue this dopey marketing strategy), and there aren't any extras to speak of on the disc set, but Vega$ is recommended because it's a harmless reminder of that niche market - entertaining, mindless dreck - that network television used to consistently, expertly produce...a capability that seems to be a lost art form today for the dying networks.
Welcome to Las Vegas, Nevada, circa 1978, where breakfast will set you back .99 cents, gas is .58 cents a gallon, and the desert still comes right up to the Strip. And life is good there for Las Vegas' best-known private dick, Dan Tanna (Robert Urich). On retainer with Desert Inn Resort and Country Club owner Philip "Slick" Roth (Tony Curtis) to smooth over any problems that might arise at the Inn from assorted chiselers, sharpies, conmen, boosters, shake-down artists and more hard-core criminals, Dan is free to pursue other interests and cases as he tools around town in his vintage cherry-red '57 Ford T-Bird. When it's time to go home after a busy day of being handsome, Dan pulls right into his apartment, which just so happens to be a converted theatrical storage warehouse for the Desert Inn. His T-Bird safely tucked away, Dan hops out of his ride and strolls into his groovily-appointed bachelor pad where his staff awaits. This being Vegas, Dan's professional staff naturally consists of a former hustler and two chorus girls: hangdog goofball Binzer (Bart Braverman), Beatrice Travis (Phyllis Davis), his gorgeous, top-heavy secretary, and even more top-heavy fill-in receptionist and all around dingbat, Angie Turner (Judy Landers). Acting as an unofficial fourth member of the team, bottom-heavy Sergeant Bella Archer (Naomie Stevens) provides maternal clucking over naughty little boy Dan's escapades, along with hundreds of free hours of computer back-ground checks, cross-country phone calls, and every other conceivable form of detective work that Dan needs to solve his cases, provided gratis, of course, as long as Bella gets to smooth down Dan's hair while scolding him. Taking a much more active role this half season is Lieutenant David Nelson (Greg Morris), the flinty Vegas Metro cop who can't help but like and respect Dan, even when he's threatening to pull his P.I. license for various infractions (for which Dan never seems to get charged).
SPOILERS ALERT!
Listen, I'm not going to make a big case for Vega$ somehow being this great show you may not have realized before, a series finally being "re-discovered" on DVD. It's an entertaining show, to be sure, but it's also mindless and disposable; it's a good representation of the Spelling formula, but it's not in the top-tier of his productions (certainly above The San Pedro Beach Bums but falling short of true classics like Charlie's Angels, The Love Boat, and Dynasty). Even the public knew what Vega$ was all about, right from the start. Debuting at a healthy 23rd for the year in the Nielsen ratings, Vega$'s ratings only went south after that promising start and the show folded after a short, three-year run. Coming on at the 10:00pm slot after Charlie's Angels on Wednesday nights, Vega$ didn't have much competition this first season (movies over on CBS and NBC), but its fortunes were still tied directly to its lead-in series, and as Charlie's Angels fell in the ratings and was canceled in 1981, so, too, did Vega$ follow (Bea's daughter, played by Kyle Richards in one episode, even asks Uncle Dan if she can stay up and watch Charlie's Angels - a shameless Spelling plug). Vega$ never built a following of its own that could sustain a longer run. Even as a kid I knew Vega$ was an example of what was then popularly referred to as "junk TV" - eye candy when you wanted to shut your brain off and pass the time. But that didn't stop me from enjoying it, though, then or now.
Fans of big-time director Michael Mann might be surprised that he's credited with "creating" Vega$, since he wrote the pilot for the series (which was included on the Volume 1 disc set), but watching the series, it's clear this is a Spelling production all the way, with little of anything in the show resembling the Michael Mann we know today. No, this is Aaron Spelling-Land, through and through. Distraction through glitz is the key to the Spelling formula. Fast action and short, to-the-point scenes, pretty people in glamorous situations, good clothes, plush settings, a parade of faded stars - glitz and glamour bordering on the tacky - all to distract us the viewer from our daily grind...and major plot holes. And what's wrong with that, in the end? This kind of TV - Spelling TV - isn't interested in educating you, or challenging you (at least not in serious, meaningful ways). It wants to entertain you, to take you away to somewhere you've never been to before, and to show you a world that everyone is fully aware, doesn't exist.
Dan Tanna's occupation and lifestyle, and the city he lives in, bear almost no relationship to reality. Television, regardless of the supposed level of "realism" it tries to achieve in depicting people, their occupations, and their daily adventures, invariably romanticizes that "reality" just by the mere process of fictionalizing it. So when you get a show like Vega$ which isn't even bothering to attempt a true picture of Vegas and the life of a private eye, you're going to have to expect some liberties being taken with the truth. For a Spelling production, every ounce of the mundane is eliminated. We never see Dan just sitting around, waiting for a phone call, or scoping out a suspect for hours at a time, or getting a venereal disease from the showgirls he sleeps with, or paying a light bill, or standing in line at the DMV. His is a life of endless rides in his T-Bird, getting information from his network of hotel employee stoolies (no money is ever offered in exchange), fistfights with baddies (he's never seriously hurt), cute flirting with all attractive females (all of whom naturally respond in kind), and good-natured bantering with his boss and the cops (who appear to work for him and not us). As for his actual flat-foot antics, we hear about them more than we actually see them - particularly the ones that portray him as a tough customer (this makes Dan a "safe" rebel and tough guy to the audience: we know he can handle himself and break the rules...but he has the good taste not to do it in our living rooms). When he gets in trouble, he merely calls on his personal relationship with Lt. Nelson, and bingo-bango, he's walking away from a murder scene when he's the prime suspect (Everything I Touch). Compare that to Jim Rockford, who was routinely bounced for even looking wrong at the cops. When Dan needs to flop, he does so at an apartment that is a young man's dream of unconventionality and loose responsibility: it's not really a "house," it's a garage/warehouse - no lawn to take care, no touch-up painting, no pesky neighbors that have to be engaged occasionally to keep the peace. And it's filled with and his beautiful, often half-clad staff and fun toys a boy/man would like: barber chair, Chinzano® table and umbrella, funky fireplace, pawnbroker light, '57 T-Bird. Dan charges $200 a day plus expenses, and that pays for the phone in his car and the $400 answering machine on his desk, but more often than not, he'll conduct a case on his own time and dime...for justice's sake (we never see a client hand over a wad of bills to Dan, nor do we see him pay his staff).
Vegas the city is even more unrealistic. In Vega$'s Las Vegas, there's no suggestion that the mob has anything to do with anything anymore in the city. Hookers and pimps operate, but the truly nasty side of this business is only hinted at here. Conmen are portrayed as impish gremlins who respect Dan when he finally figures out their scams (none other than adorable Red Buttons in another appearance, this time masquerading as a reverend to scam newlyweds). And of course, we never see anyone lose their house, their kid's college fund, or their shirt at the crap tables. If Spelling wanted to continue to get the city of Las Vegas' cooperation in filming on location (it appears he had pretty wide access, considering the clean location work), he'd hardly be welcome to show the city's seamier side...which I doubt Spelling would have wanted to do, anyway. Instead, Vega$ gives us the glitter - and about as much substance, as well. Situations are stock, characters are fairly one-dimensional, and the pace just fast enough to take us from one set-up to the next without questioning the logic of it all. If something doesn't make sense in the story, that's okay - another set-up quickly follows, probably with some action or with a pretty girl to distract us from those nagging questions. None of it is going to matter in the end, inbetween the dog food and douche commercials, and besides, you're not supposed to be watching a documentary, for crissakes - it's Vegadollarsign with Robert Urich, not The Sorrow and the Pity.
As for Dan Tanna himself, he's not anymore fleshed-out and believable as the scripts. We're told at one point that Dan was a Vietnam vet (we even get a sweet flashback to some ground action in 'Nam, in the hilariously titled, Kill Dan Tanna!), and we meet a couple of his vet buddies who help him on his cases as he lives the good life in an exotic locale, with little or no responsibilities and a cool car to drive...uh...I guess we know what the creators of Magnum, P.I. were watching back in 1978. But other than that, he's a good-looking cipher, enacting a pretty predictable set of TV detective ethics concerning loyalty to clients, refusal to judge anyone's actions (unless they're really out of line), and a rebellious nature towards authority (unless, of course, that "authority" is doing his legwork or providing his housing or paying his bills). Who is Dan Tanna and what does he truly believe about, about...anything? We don't know, and after watching a few episodes of Vega$, anyone interested in serious drama would be foolish to keep asking.
And the fault for that ghostly character doesn't lie with entirely with Robert Urich. I know it was easy for critics to dismiss a handsome, laid-back, genial TV actor like Urich who had a fairly substantial career on the tube laid out for him with seemingly little struggle (after all, that's what jealous little TV critic trolls do when, after scrabbling back underground when the sun comes out, they look for something to cobble together for their columns). I doubt there was "little struggle" in Urich's rise to headlining several series of his own, but more importantly, he does exactly what is called for him to do, and he does it with a bit of charm and ease. If that sounds dismissive, it's not. You try walking out onto a brightly-lit, hot set, in front of dozens and dozens of people who are waiting for you to perform a little magic (not for "art's sake" but because their jobs depend on it), and then you try and give a performance that's casual and light-handed and charming while you're trying to remember lines and hitting your marks. It's tougher than you think. As for Tony Curtis, he showed up fairly regularly in the first volume of episodes, but his appearances are strictly curtailed here - and he doesn't have nearly enough to do (what made him bail on the show? Or was he carefully...written out?). This was a strange time in the career of the former superstar. Reduced to starring in grade Z fare like Casanova & Co., Sextette, and The Manitou, the once-superstar Curtis was no stranger to TV (his element of the much-respected NBC Sunday Mystery Movie, McCoy, had been an embarrassing flop for the headliner), his glorified cameo appearances on Vega$ certainly didn't stretch the talented actor. Often, he looks distracted or bored here; it's too bad more wasn't done with his interesting character. Luckily, the producers recognized the possibilities of letting Bart Braverman's Binzer get in on the action, and he gives the series a lift whenever he's goofing on his dubious lines. As for the women in the series - particularly poor, poor Landers - they're a pretty sorry example of what kind of women studio execs at that time thought American men wanted to see on TV (Landers shows up only a few times in these 12 episodes, and is still portrayed as little more than a mentally challenged blow-up sex doll, while Davis doesn't do much more than answer the phone).
Things get a little more outsized and silly as Season One rolls along for Vega$...which is just the way I like it, but a few genuinely good dramatic scenes creep in, as well (yes, you read that correctly: "Vega$" and "genuinely good dramatic scenes"). Certainly there are moments you'll only get in a Spelling production, where weird pop culture vortexes are created out of past-it stars set down in strange contexts. In Serve, Volley and Kill, Randolph Mantooth breaks away from his good-guy Emergency! image to imitate John McEnroe ("I can not believe I've sunk this low, ump!"), while Mamie Van Doren doesn't bother at all to conceal her delight in seeing embarrassed, buff Urich strip down to his skivvies for her. In Demand and Supply, the voice of Piglet, John Fiedler, playing a high school guidance counselor (how creepy would that be, gang?) giggles at the thought of handing over "emotional teenyboppers" to pimp William Smith (who looks thoroughly embarrassed to be there). Clifton Davis plays a paraplegic in Eleventh Event...but he sure seems to be moving those legs a lot when he climbs a tree, fer crissakes (you haven't lived until you hear square-to-the-nth-power Squire Fridell speak "jive," saying "man" about twenty times). Don Gordon tries to flame-throw Dan while Richard Lynch rolls his eyes and sentences Dan to death in Kill Dan Tanna! (possibly one of the finest titles in 70s episodic television). Dan plays the ultimate 70s arcade game - air hockey - with wooly-headed, In Search of Historic Jesus John Rubinstein, in Best Friends (Rubinstein and Urich are quite good, actually, in their final scene together), while Vivian Blaine literally shakes her head in bemused bewilderment at the few lines she's forced to utter in Everything I Touch. Leslie Nielsen plays a hit man in Doubtful Target (he's not remotely funny); that hippie girl that both Oscar and Felix fell in love with in that one The Odd Couple episode imitates Evel Knievel in A Way to Live; and Kim Cattrall (looking quite attractive with her naturally dark hair - you knew she dyed it blonde, didn't you?) reaches for "Middle Eastern princess" and manages "deli counter girl" in The Visitor. All of this is hilarious, of course.
The action has been amped up in these episodes, too, with Dan giving chase to various ne'er-do-wells by dune buggy, ambulance and of course, his cherry Thunderbird. A car explodes into an electric fence (no, Binzer didn't whizz on it); Dan shows his Shaolin Master martial arts skills, a claymore mine almost blows off Dan's other favorite weapon, and he gets mowed down by a Lear jet (beats airport security today). And for the most part, the plots are equally cartoonish, including a Jack the Ripper rip-off (poor John Larch really seems lost here), an Evel Knievel rip-off (thank god for couldn't-give-a-sh*t Ken Tobey), and a Roman Holiday rip-off (I actually preferred watching Will Sampson eat his hot dog over Cattrall). Dan even discusses...God in an episode, for god's sake (he didn't convince me). But a few good scenes and even stories do manage to slip through, and that's a big leap forward over the first half of the season. Touch of Death has an intriguing hook to it concerning a young bride who swears her husband accompanied her into the casino...before he disappeared, with no one - even Lt. Nelson - wanting to get involved. Doubtful Target actually lets talented Bart Braverman act for once, and he's fine going shatterpated when his beautiful blind girlfriend is zapped by Leslie Nielsen (although, how did Binzer - who was a sleazy, cheap hustler when first introduced in the series - manage this sweet, innocent girlfriend since, according to the script, elementary school?). Equally good is Death Mountain, where sometimes co-star Will Sampson (One Flew Over the Cuckoo's Nest) gets some solid, quiet dramatic scenes in as he struggles with the modernization of his native tribe. Too bad there weren't more moments like those in Vega$.
Here are the 12 episodes of the 3-disc set, Vega$: The First Season - Volume 2, as described on the flip side of the cover artwork. Please note: as with most vintage Paramount television releases, there's the standard disclaimer stating these episodes may be edited from their original network showing, and that music has been changed. Is this true, or is the standard disclaimer Paramount has been putting out for awhile now, to cover all legal bases? I don't know. All the shows timed out at around 49 minutes (which would fall within acceptable run times for network shows at that time), but I'll leave it up to Vega$ experts as to what seconds or songs may have been shorn.
DISC ONE
Serve, Volley and Kill (December 20, 1978)
When bad boy tennis pro Bobby Howard becomes the victim of a plot to extort money by losing a big tennis match, Dan Tanna is called in to unravel a complicated plot that involves deceit and kidnapping. Christopher George, Lynda Day George, Don De Fore, Pamela Ferdin, Red Buttons, Mamie Van Doren, Dawn Wells, and Phil Abbott also guest star.
Ghost of the Ripper (January 10, 1979)
A number of prostitutes are found murdered and Vegas P.D. believes they have a serial killer on the loose. Little do they know he's a "Jack the Ripper" copycat. Tanna gets involved when one of the murdered prostitutes turns out to be someone he tried to help change her life. John Larch, Pamela Hensley, Murray Matheson, Peter Lind Hayes, and George Takei guest star.
Eleventh Event (January 17, 1979)
Tanna's good friend, Olympic Medalist Leon Hazlett, returns home after losing the use of his legs in an accident. He quickly finds himself involved in an elaborate kidnapping for ransom scheme that involves a singer, his wife and his manager. Robert Loggia, Clifton Davis, Jill Haworth, Michael Conrad, Squire Fridell, Vernee Watson-Johnson, and Muhammad Ali guest star.
Kill Dan Tanna! (January 24, 1979)
Who could possibly want to kill Dan Tanna? When someone from Tanna's past comes back for revenge, Dan and Bea's young daughter narrowly escape with their lives during an attempt to kill Dan. With the help of his friend Harlon Two-Leaf, they give the killer more than he can handle. Will Sampson, Richard Lynch, Don Gordon, Kyle Richards, and Julius Harris guest star.
DISC TWO
Death Mountain (January 31, 1979)
A fishing trip turns deadly - and not for the fish - when a Native American friend of Dan's is killed by a trio of dirt bikers. When the incident turns from a simple homicide to an elaborate plot involving Native American land, commercial real estate and a Far East businessman, Dan uses all of his skills to uncover the scheme. Ron Antonio Castro, Keye Luke, Ken Curtis, Will Sampson, and Joan Van Ark guest star.
Best Friends (February 7, 1979)
A visit from a childhood friend gets interrupted when an attempt to kill Phil Roth over a proposed New Jersey casino widens to also include a hit on Tanna. Little does Dan know that the plot involves someone he would have never expected. John Rubinstein, Abbe Lane, and Harold J. Stone guest star.
Demand and Supply (February 14, 1979)
When 16-year-old Jenny Miller runs screaming from a sleazy motel and ends up in the hospital, everyone wants to know why she was at the motel. Someone is blackmailing high school girls to participate in underage prostitution and Tanna is hot on the trail. William Smith, John Fiedler, Gregory Walcott, Michael D. Roberts, R. G. Armstrong, and Cynthia Eilbacher guest star.
Everything I Touch (February 28, 1979)
A murder case takes on a personal note for Tanna when the victim is a woman he's dating. When he interviews a friend of the victim, she also is murdered. Dan's starting to think he's the one common denominator and his intuition leads him to believe it's a woman with a fatal attraction. Jo Ann Harris, Heather Menzies, Vivian Blaine, and Fawne Harriman guest star.
DISC THREE
Doubtful Target (March 7, 1979)
When a corporate executive in deep financial trouble can't work out a financial arrangement with a creditor, murder becomes his only way out. Unfortunately, one of his victims is Binzer's girlfriend. Tanna makes it his mission to find the killer and help his friend cope. Leslie Nielsen, Elyssa Davalos, Louise Sorel, and Ann Jeffreys guest star.
Touch of Death (March 14, 1979)
A newlywed's husband disappears and the bride can't find him. When the bride enlists Tanna to find her husband, everyone in town including the wedding chapel denies ever having seen or talked to her or her missing husband. Can Dan find the missing husband before the bride is declared crazy? Stephen Elliott, Sondra West, John Randolph, Alan Oppenheimer, and Paul Mantee guest star.
A Way To Live (May 2, 1979)
Move over Evel Knievel! Shara Stanley, motorcycle daredevil and old friend of Dan Tanna's is in Las Vegas to perform a risky jump. However, it's far riskier than even the daredevil knows. Tanna thinks there's something more going on and races to prevent a tragedy. Tom Urich, Norman Alden, Ken Tobey, Marlyn Mason, and Wilfred Hyde-White guest star.
The Vistor (May 9, 1979)
Middle East strife comes to Las Vegas. When a visiting princess decides to see the sights, Dan gets hired to protect her and trouble isn't far behind. Dan saves her from one abduction attempt but she's finally taken a second time. Now Tanna frantically searches to recover the princess and avoid an international incident. Kim Cattrall, Michael Ansara, Victor Campos, Henry Darrow, and Eduard Franz guest star.
The DVDs

The Video
The full-screen, 1.33:1 transfers for Vega$: The First Season, Volume 2 look acceptable, with strong color, a reasonably sharp picture, and no compression issues to speak of here. There are instances of scratches and dirt throughout the episodes, but overall, these look better than I expected.
The Audio
The Dolby Digital English mono audio track is adequate for the job. Hiss is present, but overall, the dialogue is clean and clear. English close-captions are available.
The Extras
Except for the original episodic promos that you can watch ("Tonight...on Vega$!"), there are no extras for the Vega$: The First Season, Volume 2 set.
Final Thoughts
Aaron Spelling junk: glamorous, glitzy, expertly produced, slick, fast-paced...with not a thought in its head other than to entertain you. Robert Urich is laid-back and genial, while Bart Braverman and Will Sampson get in a few good scenes (though not enough to really raise the series up). Tony Curtis and Judy Landers appear to be waving "bye-bye" to the series at this point, they're so infrequently shown. The stories are ludicrous approximations of real life - they're retreads of countless other plots from countless other TV detective series...and that's what I'm looking for (if I want real life, I'll stare out my window). Still, Vega$ is entertaining: Aaron Spelling wouldn't have let it be anything less than that (and not much more, either). I recommend Vega$: The First Season, Volume 2.
---
Paul Mavis is an internationally published film and television historian, a member of the Online Film Critics Society, and the author of The Espionage Filmography.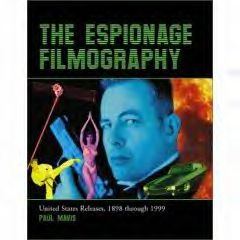 ---
C O N T E N T

---
V I D E O

---
A U D I O

---
E X T R A S

---
R E P L A Y

---
A D V I C E
Recommended
---
E - M A I L
this review to a friend
Sponsored Links
Sponsored Links