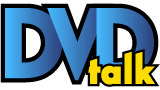 List Price: $19.98 [Buy now and save at Amazon]
---
THE MOVIE:




It's not that I expected a Warner Bros.-produced documentary about their founding fathers to be anything but a shine job, but I still was hoping it would go deep into the history of the famous studio and its famous creators. The Brothers Warner is a film about the family that made movies their business, and though it doesn't glow so bright it blinds the audience to the foibles of the men portrayed, it does seem like it's more of a promo than a true bio. The Brothers Warner a bit like looking through a family album by people who happened to define the motion picture industry rather than watching a movie about filmmakers who happened to be a family. Directed by Harry Warner's granddaughter, Cass Warner Sperling, how could it not be? The problem is, it's a family history where anything untoward about the artistic process is left by the wayside. So, we may get a lot of facts, and we may follow a fascinating narrative, but it's hard not to question how much of the story I'm missing. Am I getting only the personal history, and missing out on the art and the business?




The Warner family was Jewish immigrants who, looking for a business to feed themselves, opened a movie theater when the technology was new. When slow production left them without product, and when Thomas Edison tried to put a stranglehold on East Cost cinema, the boys decided to make their own movies and relocate to California to outrun Edison's reach. With each sibling taking a specific job in the company, a movie studio was born. One with an impressive reputation, to be sure; the Warner back catalogue is incomparable. There are even some neat crossovers where family life became movie life, with home movies offering a rare chronicle of a showbiz family who really were in the biz.




At the same time, this makes The Brothers Warner feel a little schizophrenic. There are segments with too much family tree, and it's easy to lose track of who is who. Sure, it's great that there are so many kids and grandkids, but most film fans are going to want to hit fast forward to get to what this has to do with Casablanca being greenlit. I could do less with the personal controversies--who is getting divorced, whose wife didn't get the approval of great grandma--and more about how Rin Tin Tin apparently kept the fledgling studio afloat.




Things start to pick up once the Warners invest in sound. Sam Warner's Vitaphone leads to The Jazz Singer, which leads to bigger and greater risks, including an interest in socially important scripts, like the prison picture I am a Fugitive From a Chain Gang, the union story Black Fury, and The Black Legion, which got them sued by the KKK. Even the early gangster movies were meant to teach us how crime does not pay (a later dictum of the production code). This is an attitude the boys often carried into their real life. We start to get a lot of clips here, some specific discussion of the productions. I am a bit surprised, though, by the quality of some clips. There's a Bugs Bunny cartoon that shakes like it was dubbed off an old VHS tape. Other clips are badly digitized. There are also some terrible animated sequences to illustrate historic Jack Warner encounters, shooting one-liners at Albert Einstein and Warren Beatty and the like. A company that was once one of the greatest animation studios in the world couldn't do better than this?




The Warners were particularly interested in and ahead of the curve in terms of recognizing the German threat prior to WWII. After many attempts to produce a film about the Nazis, the studio finally broke through the production code's ban on movies critical of foreign governments with Confessions of a Nazi Spy, based on a case of German agents being found in the U.S. Harry would eventually have to defend himself against charges of propaganda in Congress, only a week before Pearl Harbor. From there, Warner Bros. was in the war completely. (Watch for the great Private Snafu clip.) Here is where we get some of that Casablanca story--but only some. The Brothers Warner only has a short time for each aspect of history.




Even here, we fall into the personal details, yet with no greater digging. Disagreements between Harry and Jack after the war, and their sessions testifying before HUAC, are not given much elaboration. What did it mean that the socially conscious studio had one of its major owners willing to admit that ferreting out "subversives" was an okay thing? It's part of the deeper rift between the brothers, to be sure, but as these men are portrayed, if they were making this movie about someone else, they'd want to ask the questions. Hell, there's a weird irony that Harry Warner eventually was betrayed by an enemy within his own camp. Attempts here to connect family turmoil to the studio's tumultuous family dramas of the 1950s are on the right track, but we're in the final reel by then.




Many surviving family members appear on camera to share their memories, including Jack Warner Jr., Betty Warner (Harry's daughter), Lina Basquette (Sam's wife), Lita Heller (Sam's daughter), and John Steel (Albert's grandson). Actors Dennis Hopper, Angie Dickinson, George Segal, Debbie Reynolds, Tab Hunter, and Efrem Zimbalist Jr.; cinematographer/director Haskell Wexler, producer Norman Lear, and director Frank Pierson; executive Roy Disney Jr.; historians Stephen Farber, Dr. Michael Birdwell, Nancy Snow, and Leo Braudy are amongst the commentators from outside the family. They offer good tidbits and interesting anecdotes.




In fact, everything here is good and interesting, it's just not enough. There's a lot of one thing, not so much of the other, and not a complete, focused piece. It's kind of like a long DVD extra as opposed to a really serious movie about a pretty fascinating subject. Really, it probably would take more than one movie, maybe installments to get at each decade, to really take the right amount of time to do this right. I don't deny that these were great men, but great men have more wrinkles than this, more dimension. The Brothers Warner suggests they consistently stepped right in public life, with only the occasional stumbles into soap opera back home. A good producer like Jack Warner would reject such a thing, knowing that's not all there is.




I grant you, this could be a case of my expectations getting in the way of what is actually there. Reading around, it appears there is a movie called You Must Remember This that deals with the history of the studio as a history of movies, and as a cinephile interested in the stories behind the cinema, that's what I'm after. When Cass Warner Sperling made The Brothers Warner, she was clearly after something else. Figure out what you're after, and then rent accordingly.




THE DVD




Video:


The widescreen image on The Brothers Warner is fairly good, slightly better than cable broadcast standards (the documentary aired on PBS). Aspect ratios and quality changes clip to clip, but the core of new footage looks good, with only slight interlacing problems.




Sound:


The soundtrack is mixed in surround stereo. There are no fancy effects here, but none needed. This is all talking heads. Subtitles are in English, French, and Spanish, and there is also Closed Captioning.




Extras:


None.




FINAL THOUGHTS:


Rent It. The Brothers Warner offers a farily good, though somewhat sanitized, portrait of the men who started the Warner Bros. studio, defining cinema by introducing sound and creating some of the most influential films through the 1950s. Cinema fans may find the deviations into the family stories a little less than what they are after; I personally could have done with more about filmmaking and running the studio. Still, good for what it is.




Jamie S. Rich is a novelist and comic book writer. He is best known for his collaborations with Joelle Jones, including the hardboiled crime comic book You Have Killed Me, the challenging romance 12 Reasons Why I Love Her, and the 2007 prose novel Have You Seen the Horizon Lately?, for which Jones did the cover. All three were published by Oni Press. His most recent projects include the futuristic romance A Boy and a Girl with Natalie Nourigat; Archer Coe and the Thousand Natural Shocks, a loopy crime tale drawn by Dan Christensen; and the horror miniseries Madame Frankenstein, a collaboration with Megan Levens. Follow Rich's blog at Confessions123.com.
Sponsored Links
Sponsored Links