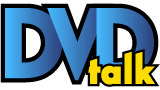 List Price: $26.97 [Buy now and save at Amazon]
---
The hugely successful Jaws (1975) spawned myriad cheap imitations, and Piranha (1978) was among the best of these. Though little better than serviceable, it set the stage for onetime New World trailer editor Joe Dante's directorial career, one that has consistently integrated, among other things, black humor, movie references, nostalgically familiar character actors, and a fondness for old cartoons and '50s sci-fi. It's a style uniquely his, but it's also indicative of a general shift toward postmodernist movies endlessly sourcing other media for material, including classical Hollywood cinema. Many have gone so far as to describe Piranha as a spoof but it's clearly not that, rather a savvy by-the-numbers rip-off with definite flashes of humor, and made with an obvious affection for older movies. It may be crassly riding Jaws's wake - to the point of audaciously introducing Maggie as she plays the official Jaws video arcade game - but, tellingly, the very first shot of the film is a direct homage to Citizen Kane.



Part of Shout! Factory's consistently impressive line of Blu-ray releases licensed from producer Roger Corman, Piranha's transfer isn't quite up to the level of its best-looking titles, Humanoids from the Deep, for instance, but it's definitely a big improvement over the full-frame DVD back in the fall of 1999. That version did offer some excellent extra features, however, and these have been carried over for the Blu-ray edition, along with a handful of new material.






The made-to-order screenplay by John Sayles, later a distinguished writer-director himself, is awkwardly structured with bad character motivation, especially during its clunky first-half. Near Lost River Lake, two teenagers sneak into a strange industrial pool for a late night swim. The boy is worried the pool might be used for some kind of sewage treatment, but the girl foolishly dismisses this, pushing her boyfriend into the dark water. Soon enough, unseen creatures eat them both.


Later, Maggie McKeown (Heather Menzies), a skiptracer searching for the missing pair, meets surly alcoholic Paul Grogan (Bradford Dillman). Despite his antisocial behavior, and despite the fact that he's completely unhelpful, Maggie invites herself to spend the night at his remote cabin, and for no good reason he accompanies her the following morning to search for the two teens. They locate the pool and its seemingly abandoned laboratory-compound, where stop-motion monsters the size of Chihuahuas scurry about. They're never seen again, though their presence as genetic mutants is later explained. Maggie pulls a lever to drain the pool but crazed scientist Robert Hoak (Kevin McCarthy) appears out of nowhere, panicked because Maggie has into the adjacent river unwittingly unleashed the pool's inhabitants: thousands of genetically engineered monster piranha, originally conceived to decimate the waters of Communist North Vietnam.


In another awkwardly contrived bit of business, mad Dr. Hoak wrecks Maggie's Jeep, forcing the trio to travel downriver in a Huckleberry Finn-like raft, crudely-fashioned of logs and rope. ("Not a nail in 'er!" Paul proudly declares, a design decision he'll later regret.) It's a race to the finish line as Maggie and Paul try to warn a children's summer camp (where Paul's aquaphobic daughter is an unhappy camper) and a new water park further downriver before the flesh-eating fish reach them.


As a Jaws imitator, Piranha is reasonably good. The piranha attacks wisely don't show too much of the critters, seen mostly via chaotic but effective quick cuts, chiefly to hide the fact that most are puppets on sticks. The film borrows much from Jaws - businessmen putting self-interest ahead of public safety, first victims whose flirtatious swims end tragically and go unwitnessed, etc. - but varies the formula enough to be pleasingly original in other, contrasting ways: for instance in Piranha small but numerous, ravenous, hyperactive piranha vs. Jaws' single, methodical 45-foot monster shark.


However, the script has more than its share of problems, from Maggie and Paul causing the disaster in the first place to the unbelievable exposition that compels them ride that rickety raft. Toward the end, Paul's daughter tries to rescue two camp counselors (Belinda Balaski and Melody Thomas) from the razor-toothed piranha, choosing an inflatable rubber raft other the sturdy aluminum canoe nearby. Audiences had to have groaned at that.


What really makes Piranha memorable is its occasional attempts at humor and its obvious fondness for older movies and actors. After all, this is a movie that not only features popular character actor Richard Deacon (as Maggie's boss) but also writer-director Paul Bartel playing Richard Deacon in all but name, as fussy martinet camp counselor Mr. Dumont. It's always a pleasure to see actors like the seemingly ageless Kevin McCarthy - still apparently acting at the age of 96! - as the morally conflicted Dr. Hoak. Fans were surprised to see Barbara Steele - star of Mario Bava's Black Sunday and other '60s horror films - as Dr. Mengers, one of the sinister scientists responsible for the killer fish. Corman regular Dick Miller has one of his best roles as "Buck" Gardner, the cynical, PT Barnum-like manager of the water park. Keenan Wynn, Barry Brown (in his last film appearance), and Sayles himself also appear. Eric Braeden was originally cast in Dillman's part but dropped out. Though replaced by his Escape from the Planet of the Apes co-star, Braeden is still visible in some underwater shots.


Video & Audio


The 1080p transfer is okay, a step up from the DVD version certainly, but softer and more muted than Shout!'s other New World releases from this period. At least Shout! prefers original film grain over digital manipulation - the picture hasn't been artificially sharpened. The region "A" encoded disc includes adequate PCM 2.0 audio adapted from the original mono track, and with no subtitle options.


Extra Features


Most of the extras are from the 1999 DVD but there is something new: "The Making of Piranha" featuring Corman, Dante, Balaski, Dick Miller, and others. As with the new featurette accompanying Humanoids from the Deep, it's high-def and widescreen, albeit slightly windowboxed. Also included is an audio commentary with Dante and producer Jon Davidson; bloopers and outtakes; a trailer with commentary, radio and TV spots; scenes from the extended network television version; and excellent still galleries in high-definition.


Also included is a mini-booklet in full color featuring a nice essay about the film by Michael Felsher. The disc's sleeve is reversible, with alternate artwork on the flipside.


Parting Thoughts


Though not quite as good as its reputation, Piranha is still loads of fun for receptive audiences, and its cast and director Dante's affection for the genre and old movies generally make this a must for film buffs. Highly Recommended.









Stuart Galbraith IV's latest audio commentary, for AnimEigo's Musashi Miyamoto DVD boxed set, is on sale now.
---
C O N T E N T

---
V I D E O

---
A U D I O

---
E X T R A S

---
R E P L A Y

---
A D V I C E
Highly Recommended
---
E - M A I L
this review to a friend
Sponsored Links
Sponsored Links