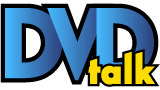 List Price: $35.99 [Buy now and save at Amazon]
---
Straddling the near-perfect intimate epic that was Lawrence of Arabia (1962) and the excesses of Ryan's Daughter (1970), David Lean's film of Boris Pasternak's Nobel Prize-winning novel of Doctor Zhivago (1965) has many of the same peerless qualities of the former and some of the indulgences of the latter. Set against the Russian Revolution and subsequent Civil War, its title poet-physician mostly watches helplessly as his world violently transforms around him.



Lean's film was a huge commercial smash - really the last MGM release to make such an impact and supposedly grossing more than all of his other films put together - but for the first time some critics lashed out, accusing Lean of essentially taking a relatively intimate romantic melodrama and blowing it all out of proportion.



But there's no denying that the film is beautifully made, with exquisite cinematography (by Freddie Young), at times ingenious editing, lighting, art direction, staging, mise en scène, and captivating, expressive performances by its ensemble cast. Warner Home Video's Blu-ray edition is almost identical to its 2-disc Special Edition DVD from November 2001, the only real additions being a two-part 40-minute appreciation featurette, an okay 44-page, full-color booklet, and an CD soundtrack sampler (with eight tracks).



However, the film's gorgeous cinematography, regrettably not filmed in 65mm like Lawrence but 35mm Panavision, is of a quality that truly benefits boosted to 1080p high-definition. Almost scandously, this is just the second Lean film released in high-def format in America. (Great Expectations and Brief Encounter were released in Great Britain, however, as region-free Blu-rays.)






A clever framing device opens the film sometime in the 1950s at a dam construction site where intimidating General Yevgraf Zhivago (Alec Guinness) questions an anonymous young worker, Tonya Komarovskaya (Rita Tushingham), whom he believes may daughter of Lara Antipova (Julie Christie) and her lover, Yevgraf's half-brother: Yuri Andreyevich Zhivago (Omar Sharif).


In flashback Yevgraf relates his half-brother's life story - how, after the death of his mother, Yuri was adopted by the wealthy Gromekos, and betrothed to their daughter, Tonya (Geraldine Chaplin), and how a young Lara becomes engaged by idealistic revolutionary Pasha (Tom Courtenay) but also pursued and eventually raped by corrupt White Russian attorney Komarovsky (Rod Steiger). When Lara's modest dressmaker mother discovers her daughter's relationship with Komarovsky she attempts suicide, and when Yuri treats her he meets Lara for the first time.


The film plays like its creators were working at cross-purposes, as indeed to some extent they were. Producer Carlo Ponti originally envisioned Zhivago as a vehicle for his wife, Sophia Loren. (In the new documentary, someone amusingly quotes Lean telling Ponti, "I'll cast her when you can convince me she can believably play a 17-year-old virgin.") The film predominately has Lean's stamp all over it, but it also has the feel of an all-star Continental production. The fact that most of the film was shot in Spain (where producer Samuel Bronston was making similar historical epics) instead of Russia, impossible at this point in the Cold War and considering that Pasternak's novel was banned outright there, adds to this. Though not outrageously so in an early-'50s Hollywood sense, Zhivago takes a very simplistic Western Democracy view of communism: i.e., all negative. (Ironically, critic Pauline Kael disliked Zhivago partly because she believed Lean was somehow endorsing Soviet-styled Communism. It wasn't until Warren Beatty's similar Reds that a more balanced depiction of this era appeared in the west.)


I suspect Lean was heavily influenced by contemporary Soviet-made literary adaptations and other films which, for the first time, were on a limited basis being exhibited in Europe and in America for the five or six years before Zhivago's release. The Soviet's Kinopanorama travelogues were shown in touring exhibitions, and movies like The Cranes Are Flying (1957) were in art houses around the globe. Also, its battle scenes have Eisensteinian flashes, of Alexander Nevsky in particular.


Despite Egyptian, British, and American leads, Lean seems to have deliberately favored actors with faces believable in its Russian Revolution setting. (Geraldine Chaplin, Rita Tushingham, and Ralph Richardson look like actors out of a Sergei Bondarchuk epic.) But the movie unquestionably is Lean's throughout, from the opening scenes of Yuri's mother's funeral, with wind blowing the trees much like the eerie opening to Lean's Great Expectations.


Lean himself was an austere craftsman, an emotionally aloof man whose personality was more like the single-minded Pasha than the romantic, sensitive Yuri. Regardless, it's the romance that most resonated with audiences, symbolized by the film's great overuse of Maurice Jarre's "Somewhere My Love/Lara's Theme" motif, heard about three dozen times too often.


Seen today, and especially in Blu-ray format, one can appreciate Lean's extraordinary artistry; you can really feel him reaching for innovations and pictorial perfection in every single scene. Visually, in terms of the cinematography, the editing, the blocking of the actors, something impressive is going on all the time. Its soap opera qualities aside, that's more than enough to recommend it.


Video & Audio


Though it doesn't pop off the screen in the manner of large-format road shows released in high-def thus far (e.g., 2001, Grand Prix, etc.) the 35mm Panavision Doctor Zhivago benefits greatly nonetheless because the fine details of the lighting, the costuming, the color pallet, were simply imperceptible in previous home video versions, though it also accentuates its flaws, like the fake snow in some scenes. I for one was surprised to see details I had long forgotten about since seeing the 70mm blow-up roadshow version around 1980.*


The DTS-HD 5.1 Master Audio comes reasonably close to replicating the original multi-track magnetic stereo roadshow release. Dolby Digital 5.1 French and Castilian tracks are also included, along with a 2.0 Latin version, and optional English, French, and Spanish subtitles. My Japanese player defaulted to Japanese menu screens, which revealed Japanese audio and subtitle options as well.


Extra Features


A second disc, apparently in fact Disc 2 of the 2001 2-disc DVD release with new labeling, contains all the extra features from that release: the hour-long Doctor Zhivago: The Making of a Russian Epic; vintage featurettes, press interviews, and Geraldine Chaplin's screen test; and a trailer. Also accompanying the feature (i.e., on Disc 1, the Blu-ray disc) is the 2001 release's audio commentary, featuring Sharif, Rod Steiger, and Sandra Lean, David's widow.


New to home video is a two-part, 40-minute Doctor Zhivago: A Celebration which mainly consists of filmmakers pointing to various scenes, compositions, editing devices, etc. that impressed them. It's illustrative and informative.


Parting Thoughts


Doctor Zhivago is a conflicted film, a lesser work by a filmmaker who nevertheless infuses it with the same perfectionism and artistry as his greatest accomplishments. This Blu-ray release allows viewers to see the film in the closest approximation yet to the original roadshow release in theaters, bringing out details and subtleties impossible to see on VHS, laserdisc, or even 16:9 enhanced DVD, and therefore is Highly Recommended.






* This was at a revival theater in Detroit that for some reason was overwhelmingly populated with senior citizens in their 70s and 80s. At this showing, about 10 minutes into Act II, I heard some commotion behind me and as I turned around in the light emitting from the projection booth I could see a thickening cloud of black smoke - the theater was on fire.






Stuart Galbraith IV's latest audio commentary, for AnimEigo's Musashi Miyamoto DVD boxed set, is on sale now.
---
C O N T E N T

---
V I D E O

---
A U D I O

---
E X T R A S

---
R E P L A Y

---
A D V I C E
Highly Recommended
---
E - M A I L
this review to a friend
Sponsored Links
Sponsored Links