Barbara Stanwyck Collection (There's Always Tomorrow, All I Desire, The Lady Gambles, Internes Can't Take Money, and more), The
List Price: $49.98 [Buy now and save at Amazon]
---
A must-have for lovers of melodrama, of Stanwyck, and of Sirk. As part of Universal's Backlot Series, The Barbara Stanwyck Collection has been released, featuring six titles from Stanwyck's oeuvre that haven't received a lot of critical attention...then or now. They include 1937's Dr. Kildare opener, Internes Can't Take Money, 1942's epic love story, The Great Man's Lady, 1946's screwball comedy, The Bride Wore Boots, 1949's noir-flavored drama, The Lady Gambles, and two lesser-known (but no less important) Douglas Sirk-directed dramas: 1953's period drama, All I Desire, and 1956's masterpiece, There's Always Tomorrow. No extras to speak of except a few trailers (criminal in the case of the Sirk films), but the transfers are excellent, and the price is right. Let's look at the films included here.
INTERNES CAN'T TAKE MONEY
"The kid's got eyes in his fingers."
Mountview General Hospital: Art Deco glass and steel ode to the New Deal, a wonderland of open examination rooms and clean surfaces, with panoramic views of the cityscape behind huge sheets of glass to placate the suffering sick. In here toil the doctors of tomorrow: the interns. Paid a measly ten bucks a month (about on par with Obamacare), even the secretaries bring home more bacon than these long-apprenticed medicos. But they are a dedicated lot, led by young, talented, popular Dr. James Kildare (Joel McCrea), and as the title clearly indicates, they're in this ten-year program of study for the sake of humanity, not mammon. Into this citadel of learning and healing comes Janet Haley (Barbara Stanwyck), a tough scrapper who's burned her arm on a pressing machine but more critically, has worked herself into a state of advanced exhaustion and starvation. She's been working night and day to save enough money to find her daughter, who was taken away from her by her bank-robbing husband two years before. Attracted to the handsome, caring Dr. Kildare, Janet knows he can't find her baby, so she goes to shadowy underworld figure Dan Innes (Stanley Ridges), a creep who likes "popcorn" and who wants Janet to like "popcorn," too...in exchange for finding her baby. Pity she didn't go to professional gambler/mobster Hanlon (Lloyd Nolan), the on-the-square crook who was patched up by Dr. Kildare in a back-room operation that could leave the young Doc out on the streets if it ever got out.
SPOILERS ALERT!
A solid melodrama, beautifully designed and executed, with some intriguing moral choices bedeviling our protagonists. Internes Can't Take Money holds the distinction of being the first Dr. Kildare film (even though the later MGM series had little in common with this effort other than the leading character's name), and as such, fans of medical dramas might be led to believe in the film's opening section that they're going to be treated to a standard drama about the trials and tribulations of a young, caring physician butting heads against the hospital establishment. There's a dynamic shot under the credits of a speeding ambulance tearing through the urban streets, followed by an equally dynamic series of low-slung tracking shots showing the young interns meeting their patients' needs (this being the Depression, wealthy, overweight patients are met with jokes and putdowns, while the camera lovingly caresses a care-worn mother whose daughter is diagnosed with the then-potentially deadly strep throat). Kildare is set up as a rebel for helping his friend design a new, experimental method of muscle-grafting (that led to a patient's death), and we hear about the young interns struggles with low pay and harsh working conditions.
But as soon as Stanwyck comes on board, the film shifts focus to an equally recognizable suffering mother (not at all unlike Stanwyck's other big hit that year, Stella Dallas)/gangster melodrama hybrid, with Stanwyck's and McCrea's subplots cleverly meshed in the end, given a bit of heft by the young lovers facing impossible choices between their own moral codes and the harsher realities of the world outside the gleaming stone and glass of Mountview General Hospital. Stanwyck's character is put in a position of such suffering (unknowingly marrying a bank robber, losing her daughter when he takes the kid to keep her quiet, enduring an unfair two-year prison sentence for harboring a fugitive when he returns to die in her apartment, a fruitless search for her lost child, to the point of starvation and exhaustion, and finally, the threat of giving herself sexually to a mobster to find out where her child is), that we immediately sympathize with not only her willingness to steal the payoff money given to McCrea from mobster Nolan, but her decision to sleep with Ridges to find her baby. The primordial impulses of motherhood trumps all other motifs in melodrama, and Internes Can't Take Money is certainly no different. By contrast, McCrea's moral dilemmas over not taking Nolan's money, and his later decision to utilize his controversial operation on Ridges to save his life, seem paltry by comparison. Only when McCrea's passion for Stanwyck interferes, and he goes along with Nolan's ruse of telling Ridges he'll send the doc away so he'll die if Ridges doesn't give up the little girl's location, does McCrea's moral twilight come close to Stanwyck's ordeals. McCrea may start off as a rebellious white knight in a world of compromises, threats and negotiations (he waits until the last second for Stanwyck to return the money, after he sees her steal it, before calling her out before he leaves her apartment), but by the end of the film, he's willingly calling in favors from a gangster upon whom he performed an illegal operation, to track down and stop another gangster who threatens the woman he loves...only to perform an illegal operation on him, too.
Of course, considering the film's historical context, the screenplay only offers a mild condemnation of Stanwyck's behavior, not McCrea's moral transgressions, when Nolan calls her selfish for using the doctor to get to her child, stating the "right" kind of woman "would have bumped herself off first" before agreeing to sleep with Ridges - a charge we don't buy because of the primal passion of motherhood to reestablish contact with her child, no matter what (the film - and the Production Code - easily slip out of having to punish Stanwyck for her decision by having her stopped before she actually goes through with sleeping with Ridges). Shot in that shimmering Paramount house style, with a remarkably adept score by Gregory Stone, Internes Can't Take Money also benefits from a sharp, knowing script (watch the scripters, Rian James and Theodore Reeves, from the Max Brand story, get around the Production Code with Ridges substitution of "popcorn" for "sex" in his blackmail of Stanwyck), and quite effective performances. McCrea can't do much with his relatively stolid character as written, but Stanwyck is genuinely moving in her scenes at the various orphanages when she tries to spot her daughter after two years of searching (these moments are favorable to any later, supposedly "superior" Method turns, with Stanwyck perhaps channeling her own unhappy, parentless childhood in her glowing, tearful reaction shots). British actor Stanley Ridges is a standout, though, in a memorably creepy performance. Watch Ridges' eyes as he watches Stanwyck, gauging her pain and devotion to her daughter as he factors in how much alternate cajoling and pressure it will take to eventually bed her. It's a masterful performance in a well-crafted melodrama.
---
THE GREAT MAN'S LADY
Told in flashback structure, The Great Man's Lady begins with the dedication in Hoyt City of a statue of the city's founder and State Senator, the late Ethan Hoyt (Joel McCrea). With the dedication of a statue not exactly a burning news feature, there must be some reason why reporters from several big-time Eastern papers are attending this ceremony, and everyone suspects it's because 100-year-old-plus Hannah Sempler (Barbara Stanwyck) is going to finally reveal the "true" nature of her relationship with the Senator. However, the ornery Hannah has no use for these pushy vulgarians, and shoos them out of her house...all except for a young girl (Katharine Stevens) who's writing a biography on Hoyt. Something about the young girl strikes a chord in Hannah, and she begins to tell the story of her love affair with "the Great Man."
And what a story it is, too. As a young girl in a stuffy, upscale Philadelphia house in 1848, Hannah is immediately taken with the handsome, buckskinned cowboy Ethan, who looks to her influential banker father (Thurston Hall) as a source of capital to finance his dream: a shining city in the West - Hoyt City - as a departure stop for all further points West in the expansion of this great country, America. Mr. Sempler isn't buying Ethan's spiel, but Hannah is, and soon they're wed out on the prairie. But when they arrive at the bustling city of Hoyt, Ethan confesses it hasn't been built yet - it's still a dream, but an idealistic one that she gladly embraces. However, building a city from scratch proves to be an impossible task without capital, and Ethan almost sells out to the railroads who want to possess all that valuable land, but Hannah won't hear of it (she owns half of it, besides), and she urges Ethan to go to California to prospect for gold. But first, she has to win back the last $100 dollars Ethan had which he lost to honest gambler Steely Edwards (Brian Donlevy), a sharp smoothie who takes an immediate shine to Hannah, tagging along after her for eight years, becoming the "other" man in her life (platonic "friend," that is). But no love triangle can remain intact for long in melodrama, so suffering is in order for the woman who eventually made the "Great Man" great.
SPOILERS ALERT!
Looking back through some old reference books, I couldn't find any contemporary (in 1942) critics who looked too kindly on The Great Man's Lady, nor would I suspect there would be too many critics today (particularly feminist critics) who might enjoy it, either. But on the whole, I found it quite satisfying, weaving its epic-seeming love story through a tidy 91 minutes. I'm sure those opening titles will send the feminists screaming into the night (any suggestion that a woman is a "helpmate" to a man is like waving a red flag in front of a bull), but it's hard to argue against the film's underlying central theme: Stanwyck's character is far more intelligent, far more noble, far more "aware" and sensitive, far more courageous, and far more responsible for the settling of her particular corner of the West, than McCrea, the "great man" of the title. Contemporary viewers may find fault with Stanwyck suffering in silence over her many injustices, putting her husband's happiness above her own personal satisfaction (the ultimate sin in today's "me" culture of egotistical self-actualization), but The Great Man's Lady is melodrama, pure and simple, with conventions and rules that are set in stone...and just as satisfying to viewers today (if you don't think so, tune into "progressive, feminist" Lifetime Movie Channel, where behind the feminist posturing and liberating sex, the character motivations and plotlines are as old as the hills).
I would imagine war-time audiences of women back in 1942, many of them just starting to swell the labor force while holding together the American family on the home front, appreciated seeing Stanwyck (by then one of the most highly-paid women in America) continually prop up the outwardly confident and imposing, but inwardly misguided, McCrea. McCrea, looking great in his fringed buckskins, may have the kind of swagger that makes centenarian Stanwyck state, "men were different back then; they had a drink in one hand and luck in the other," but the more he actually embodies the cowboy spirit - culminating in his criminal, morally repugnant act of shooting an unarmed Donlevy after learning of Stanwyck's supposed death - the more he goes off the rails. It takes the true courage and moral grit of female Stanwyck to constantly inspire him and keep him from turning into the kind of politician he used to claim he despised (by the end of the film, it's not surprising at all that McCrea would get on his knees and beg Stanwyck's forgiveness, admitting he's a blind man in the dark without her, and that he had failed her along). What woman doesn't want to hear that from her man...even if it's just for pretend, in a melodrama (and particularly when we men suspect that situation is more often true than not)?
And as with most of these post-Production Code films, the script is quite artful in getting around sensitive subjects, such as the "real" nature of her relationship with the kind, attractive Donlevy (she admits there were "moments," hesitating just long enough so that implication sinks in with the audience, before reasserting there was nothing physical to the relationship), or McCrea's doubts as to who is the real father of Stanwyck's twins ("I can't help wondering...," McCrea ventures, before Stanwyck answers meaningfully, "You know better."). As to McCrea's bigamy (after all, wife Stanwyck isn't dead), the script is quite clever in including a tiny-but-significant detail during their marriage on the plains, where the severe thunderstorm winds hinder the use of a Bible during the last portion of their vows (it may be legal with that marriage certificate Stanwyck carries around forever, but it ain't 'afore God). I also found the treatment of Stanwyck's father quite subversive for its time, with his request, fueled by his disgust for her first going off to elope with Ethan, and then working as a croupier - and in his mind, as Donlevy's mistress - that she remain "dead" for political purposes, a stinging rebuke of the conventional depiction of father/daughter relationships in Hollywood films of the time (he goes further and actually attacks her for teaching failure to McCrea - a man he previously considered a failure - but one who is now politically important to the banker).
Shot to feel like an epic, even though it's studio-bound (marvelous sets) and quite short in running time, The Great Man's Lady doesn't skimp on the romance, giving women audiences plenty to swoon over in Stanwyck's tragedy-laden long life. Working with McCrea again, Stanwyck looks comfortable in his arms (they're cute together when Stanwyck the child turns out to be the real aggressor in their first romantic clinch, as brash cowboy McCrea turns bashful and shy), but she can't quite get her vocal performance under control when she has to play old (the makeup is surprisingly convincing, though) or corn-pone (she botches the prairie-girl spoof, with the bane of her existence - that persistent Brooklyn accent - showing through more often than not). Still, nobody suffered in the movies like Stanwyck (not even Crawford), and she keeps the build-up of melodramatic endurances firmly grounded in solid technique. Special mention should go to Donlevy, though, who steals the film with his confident, sexy turn as the sensitive gambler in love with Stanwyck - it's one of the best performances I've seen from this underrated (and sometimes delightfully hammy) actor, while tough-guy director William Wellman manages some intriguingly designed scenes (such as the startlingly-shot scene, all in silhouette, where McCrea interrupts Stanwyck and Donlevy when she reveals she's pregnant). Much better than its reputation would suggest.
---
THE BRIDE WORE BOOTS
New England horse stable owner Sally Warren (Barbara Stanwyck) may finally be fed up with her husband, Civil War historian and author, Jeff (Robert Cummings). Jeff hates horses, and Sally hates the attention Jeff receives from all the old ladies who make up the numerous Civil War historical societies that treat Jeff like a rock star. It doesn't help, either, that Sally keeps handsome Lance Gale (Patric Knowles) around the farm, a former suitor of Sally's who makes no bones about wanting her back. Sally and Jeff know their marriage is in trouble (they can't put into words what's different about their love, now that they're married with two small children), but a series of events - each one of them ending with Jeff unwittingly being kissed by hot-to-trot Civil War enthusiast Mary Lou Medford (Diana Lynn) - convinces Sally that divorce is the only answer. Will Sally finally win for Clear Valley Stables the Virginia Challenge Cup steeplechase, now that Jeff is out of the picture? And will Jeff get roped into another relationship with the aggressive Mary Lou?
SPOILERS ALERT!
An undistinguished but watchable screwball romantic farce, saved by some very funny supporting characters and a last minute slapstick horse race. I don't believe The Bride Wore Boots is going to make any list of memorable screwball romantic comedies (it doesn't hold a candle to Stanwyck's other achievements in the genre, like Ball of Fire, or The Lady Eve, or even Christmas in Connecticut), but it does have its moments of fun that pop up now and again, and that's enough, I suppose, to make it worth a look. The awkward script certainly tries to cram in as many screwball requirements as possible - a rich, bickering couple, eccentric behavior on the part of one spouse that drives the other spouse crazy, a series of escalating comedic and romantic misunderstandings punctuated usually by a slapstick scene-closer, third party interlopers who threaten the marriage, and funny relatives who provide world-weary commentary and re-match-making skills - but it never flows as an organic whole, coming off instead as a series of recognizable conventions in the genre rather than as a believable (or comically unbelievable) story. The construction of the plot doesn't make a whole lot of sense, either, when a good screwball farce should unwind like an expensive, intricate timepiece. Throughout the film, we "get" why Cummings misses Stanwyck, if not from anything concrete in the script then from his obvious distress at losing his wife (Cummings is always good whenever he goes manic with misunderstanding). However, we never get a bead on why Stanwyck misses Cummings. She seems to love him at the beginning of the film, and she seems genuinely glad to be rid of him when they split, but we never understand why she wants him back. For instance, once Cummings is on his own in their house, and Stanwyck learns that Lynn is applying for the job as his secretary - and staying over at the house - Stanwyck sends the kids over to interrupt what she believes is an affair. But why does she do that? We're never clued-in on her feelings about Cummings; we never given a separate scene that lets us know what she truly feels about Cummings below the surface façade of hatred she has for him, so the act of sabotage is inexplicable. In other words, it's just a plot device, not believably motivated. We also seem to be missing a scene that would show rival Knowles either making headway with Stanwyck (thereby raising doubts about the married couple's reconciliation), or blowing it and insulting his rival, thereby getting Stanwyck back on the side of her husband. We see plenty of Lynn making her intentions well-known when it comes to Cummings, but not Knowles and Stanwyck. It's difficult to have a comedic love triangle with one side missing.
Perhaps the film's biggest problem is much simpler and far more deadly: chemistry. Stanwyck and Cummings just don't jell as a screen couple. None of the script's patchwork troubles would have mattered a lick if Stanwyck and Cummings had ignited some sparks together on the screen, but they both appear stiff and uncomfortable in each other's company (watch them kiss or embrace - it's a trial). And if the viewer can't vicariously delight in the sparring couple's fights and clinches, the filmmakers are fighting an uphill, losing battle. Thankfully, some terrific supporting players are on hand to insert some much-needed humorous asides to the proceedings. Most of today's audiences will no doubt shrink from Willie Best's groomsman Joe character, factoring in only the racism implicit in his performance, but seen in context, Best plays a pivotal role in the storyline, convincing Cummings (through some tricky reverse psychology), that he should race old Albert in the Cup finals. And most importantly: funny is funny, no matter what the context, and Best (considered a superior film comedian by the top talents in the business at that time) is funny here. Peggy Wood as mother Grace Apley is delightful reading a lurid crime meller to the children, while Robert Benchley effortlessly steals any scene he's in with his ultra-modern line-readings and cynical, hysterical, off-center sensibilities (watching him is like watching a performer not from yesterday or today, but from tomorrow). Whenever these two pros are on camera, The Bride Wore Boots becomes the film it should have been (my favorite bit? When young Natalie Wood - who's funny as hell, too, for such a little kid - asks Uncle Todd for some spinach at dinner, uncomprehending Uncle Todd quite sensibly replies, "Spinach to eat? In my house? Good heavens, no.") The film wraps up favorably with a slapstick steeple chase that could have come out of one of Universal's Abbott & Costello films, with Cummings getting solid laughs whenever old Albert throws him...and comes back for more ("Beat it, beat it, you jackass - can't you see I'm unconscious," he moans as the track announcer excitedly repeats, "He's off again!"). Those supporting players, some funny lines, and the final horse race keep The Bride Wore Boots in the plus column.
---
THE LADY GAMBLES
Joan Phillips Boothe (Barbara Stanwyck) has a monkey on her back. No, it's not alcoholism or drugs - it's gambling, and nothing, not love, not understanding, not patience, not even a severe beating, is enough to make her quit. It all started in Las Vegas, interestingly enough. While Joan's husband, writer David (Robert Preston), works on a feature story about the Hoover Dam, one-time reporter Joan, in the hopes of working up a freelance piece, tries to get some quick snaps on the fly in the off-limits casino owned by Horace Corrigan (Stephen McNally). But she's immediately caught and brought to the owner's office. There, she finds that Corrigan unexpectedly supports her story idea (as much for publicity as for the pleasure of flirting with classy looker Joan), and he treats her to some house chips (which have no value). But Joan...well, Joan starts to enjoy playing just a little too much, and soon she's blowing David's expense money left and right. The arrival of Joan's troublesome older sister, Ruth Phillips (Edith Barrett), makes matters worse for David and Joan (he dislikes having the fractious Ruth living with them back in Chicago), so David heads back home, leaving Joan alone in Las Vegas, with Ruth, with Corrigan, and with a mountain of chips.
SPOILERS ALERT!
Again, as with other entries in The Barbara Stanwyck Collection, The Lady Gambles didn't enjoy all that many good notices when it first came out, but seen today, it plays fairly well. Certainly owing a bit to The Lost Weekend and other films in the "addiction" subgenre of melodrama, The Lady Gambles has a distinct noir tone to it via the gambling aspects of the Corrigan subplot, in particular the horse betting sequence where the gamblers try to manage the odds (even though most other noir hallmarks are absent here), while Stanwyck's typically confident, assured handling of the material makes up for any expected familiarities in the script. The movie opens with a wallop, as Stanwyck is viciously beaten to a pulp by fellow crap shooters (seen against the violence in other films from that era, combined with the contextual overtones of a star of Stanwyck's stature, it's a vivid, startling scene, even today). But once the flashback structure is established with David's narration to Dr. Rojac (John Hoyt), trying to prove Joan's worth as a sick person who needs help (not a "psycho tramp" who should go to jail, as the unfeeling Rojac states), the film settles down into more conventional dramatics.
That narration isn't terrible helpful when it does crop up from time to time (spelling out the obvious to us), a fact that is ironically underscored by the Rojac character who remains unmoved at the end of David's recitation. Nor does the film's reliance on Freudian mile markers go down too easy today, either. We're told at the end of the film that David believes Joan gambles because of her conflicted relationship with her horrid sister, who blames Joan for killing their mother in childbirth, forcing Ruth to take care of Joan and "losing out" on her youth. Little Freudian hints are tossed out about what need gambling serves for Joan: is it an issue of control (after her first successful day at the tables, David has to tell her to stop leading on the dance floor); is it an issue of illicit thrills (Joan is told by numerous partners throughout the movie to, "Kiss the dice, baby!" as they gamble, a suggestion that always seems to summon up both revulsion and eroticism on the face of Joan when she hears it); or is it simply self-destruction (David lectures Joan about degenerate gamblers who don't have the guts to jump off a Hoover Dam)? We see and hear these little indicators, but for the most part, the film sidesteps any attempt to concretely comment on Joan's addiction - it's more "effect" than "cause" here.
As for the gambling scenes, they're effective but too short in duration. The Lady Gambles doesn't need to be The Cincinnati Kid, but it would have helped to have at least one sustained scene of gambling to establish Joan's addiction. We get a handful of isolated shots of Joan throwing craps, but that's about it. Critically, we never even see why Joan is such a hot-shot poker player - the talent that interested Corrigan in the first place to stake her in a high-money private stud game. When The Lady Gambles works best, then, is not on the casino floors, but in the shadowy back room of Corrigan's casino office/apartment, where Stanwyck and McNally create a strange, hypnotic vibe of repulsion and attraction that fairly approximates the sick push/pull of addictive gambling. McNally matches Stanwyck scene for scene, consistently underplaying against the high-stakes Stanwyck, creating a seductive gambler hood character that obviously has more on his mind than just winning against the odds. I wish the screenwriter (Roy Huggins, later of The Fugitive fame) could have found more opportunity for exploring the Corrigan character and his attraction to Joan. He has an initially fascinating but too brief discussion/seduction scene with Joan, talking about how even losing at gambling is "peaceful," like a child taking his or her punishment and knowing that it's over...but nothing else is again attempted to fully flesh out this intriguing character (the script also soft-soaps Stanwyck's eventual spiral down into prostitution, becoming too coy for its own good). Still, there's enough of Stanwyck's full-throated turn here as an addicted gambler, along with an agreeably forceful gambling storyline (again, the section where Joan fronts for the horse-racing syndicate is probably the film's strongest noir moments), and some absolutely sensational shots of old-time Las Vegas (back when it was still possible to believably put a character in a movie that had never heard of the place), makes The Lady Gambles a worthwhile addition to late 40s noir-flavored melodrama.
---
ALL I DESIRE
Nearing the end of any "good days" left in vaudeville, aging second-rater Naomi Murdock (Barbara Stanwyck) receives a letter from her daughter, Lily (Lori Nelson), inviting Naomi to her high school graduation. Naomi, who left her stuffy, provincial husband, school teacher Henry Murdoch (Richard Carlson) and her three kids back in jerkwater town Riverdale, Wisconsin, knows better than to entertain ideas of going back, but her friend Belle Stanton (Lela Bliss) encourages her to attend, telling the worried Naomi that she can overcome the lie she spread about being a big-wheel legit actress by simply pretending to be one. Naomi agrees, and arrives on the day of Lily's final school play. Her eldest daughter Joyce (Marcia Henderson) is cold and contemptuous of the woman who abandoned her family and destroyed her beloved father. Young Ted (Billy Gray) is perplexed more than anything at the arrival of a mother he's never known, while Henry is embarrassed not only by the interest stirred up in town at Naomi's sudden appearance, but also at his own conflicted feelings at seeing the woman who first wronged him, and then deserted him. Sara Harper (Maureen O'Sullivan), a close friend of Henry's, realizes what a threat Naomi presents to her future, while former lover Dutch Heineman (Lyle Bettger) can only think of the past, and stolen moments with Naomi down by the river. Naomi soon realizes that her arrival has set into motion a series of events that quickly spiral out of her control.
SPOILERS ALERT!
Out of all the titles in The Barbara Stanwyck Collection, All I Desire and There's Always Tomorrow will probably merit the most interest from today's viewers because of the now decades-long adulation heaped onto director Douglas Sirk (and rightly so), working here in collaboration with his strongest producer, the equally iconic Ross Hunter. Taking one of the most elemental melodramatic situations - a cheating woman returns to the family she abandoned - director Sirk informs this frankly trite set-up with all kinds of commentaries on personal foibles and hypocrisies, while loading up the mise-en-scene with telling symbolism. Working from a script by Robert Blees, James Gunn and Gina Kaus (from the Carol Ryrie Brink novel, Stopover), Sirk develops a remarkably layered thematic approach for such a familiar tale, re-introducing dramatic motifs that will figure into most of his mature work.
Sirk's continued fascination with (and condemnation of) "respectable" small town people and their lives is seen clearly in All I Desire. During Naomi's opening narration, she describes her inevitable fate as a downward-spiraling vaudeville performer, setting up the viewer to believe that Naomi made the wrong choice in leaving the safety and love of small-town Riverdale. But as soon as she begins to describe her former home ("What a berg!"), the contempt in her voice is palpable as she mocks the town's provencialism. And indeed, she was right to have reservations about returning, once she sees her reception. Local yokel Clem (Guy Wilkerson) ogles her at the train depot ("What a spiffy!"), before he sets off to tell the entire town of the scarlet woman's return. He eggs on Naomi's former lover, Dutch, asking him if he does "any more riding down by the lake" (a clear sexual double entendre), before goading the increasingly anxious Dutch over and over again by asking him, "Whatcha gonna do, Dutch?" Clem's efforts work, with the high school play having to add more seats for the curious gawkers who want to see any potential fireworks caused by Naomi's "scandalous" appearance. Even worse, once those fireworks do go off (when Naomi breaks through and gets Henry's acceptance, only to meet Dutch down by the river one last time...which leads to Dutch accidentally being shot), the town is squarely against Naomi. They've been given their scandal, and they're going to run with it, without proof, based on their own suspicious, narrow-minded, judgmental prejudices (the town doctor looks down on the "good citizens" of Riverdale, gathered outside his office where Dutch lays wounded, and calls them "maggots," telling Naomi it would be best to leave because they're going to endlessly repeat this "oldest and nastiest" story).
But hypocrisy doesn't just lie with the anonymous, scandal-loving "maggots" of Riverdale; it also infects one of its best families, the Murdocks. Sirk is adept at setting up the audience's clichéd expectations of how such a family from "the right side of the tracks" should act towards the return of Naomi, and then forcibly pulling the rug out from under those expectations, exposing the seemingly happy, conventional, "good" family for its own prejudices. Henry, still apparently obsessed with appearances instead of the truth (Naomi reminds him sharply how he used to be embarrassed by her behavior - the behavior of a girl from, as she puts it, the "wrong side of the tracks"), worries that the family has only just started to live down the scandal from Naomi's disappearance years ago. And he's afraid that embracing Naomi in even the smallest way will jeopardize his career (councilman Colonel Underwood, played by Dayton Lummis, immediately makes it known that he doesn't look favorably on Henry playing nice with Naomi, indicating it might affect Henry's promotion to superintendent). As for Lily, who ostensibly seems at first to be an audience anchor and connection with Naomi (she wrote the letter to bring Naomi back, and states repeatedly that she's just like Naomi, disliking the "silly people" of Riverdale, and agreeing with her mother's decision to leave it), Sirk turns her around into something horrible, wishing only to use her mother as a stepping stone for her own career on the stage, showing her true colors when she's actually happy that Dutch is shot, thinking the scandal will drive her mother away again...with her in tow. As for Joyce, she's set up as the tower of strength in the family, having taken over the mother role when Naomi left, but she's soon shown to be spineless when it comes her own love affair, a situation that Naomi contemptuously calls her out on when Joyce "gives up" after some innocent flirting on Naomi's part with Russ (Richard Long). As the movie evolves, Sirk shows that it's actually "scarlet woman" Naomi who is honest enough to face the truth of hers' and others' emotions and motivations, and that the "proper" Murdock family she left behind is mired in resentments and uncertainties that are masked by conduct thought appropriate for "their kind of family." And by literally embracing the scandal (in the end, Henry begs Naomi's forgiveness for his inattentiveness to her and his obsession with appearances, which he realizes drove her into a loveless affair), the family is saved.
And as with even minor works of director Sirk's, his mise-en-scene is fraught with framing motifs and symbolism to compliment and expand upon these dramatic themes. The most obvious employed here - separating individuals within actual window frames to illustrate the emotional divides that separate them - is used consistently throughout the film, with people often finding themselves outside the Murdoch home, looking in, and feeling left out (my favorite shot has Henry inside, looking back at his family and Naomi, captured in the side door window, while his would-be lover, Sara, has her back to the door, facing the street, alone in her pain of rejection and the knowledge that Henry has always loved Naomi). As with most Sirk films, you can spend the whole day picking out promising symbolism that further informs the narrative (and for the naysayers who claim critics read too much into such "happenstance" elements, that might be true...but it sure as hell "accidentally" happens a lot in Sirk's films). It may be a stretch to enjoy Naomi seeing if she can still high-kick the kitchen matchbox as she always did for loyal housekeeper Lena, sending the matches flying (high-kicking reminds us her scandalous vaudeville career, as well as her youthful, "wrong side of the tracks" impulses that proper Henry always frowned on, while the matches allusion is obvious), or it may be too obvious to comment on the scene where Dutch is watching over Ted with fatherly pride as they both shoot guns, with Dutch using the gun that will accidentally discharge into his shoulder (it takes a man to show Ted how to shoot "his gun," just as Dutch showed Naomi all those years ago...). And who can't see the fun in Richard Long innocently asking Naomi, "Did you ever get a yen to go horseback riding, Mrs. Murdock?" only to have her respond, "I used to if the horse was good." However, Sirk at times is operating on so many levels you can get lost at first trying to track all the permutations of a given scene's effects. For example, I particularly enjoyed Sirk's timing on dropping in bits of dialogue from Lily's melodramatic play, Baroness Barclay's Secret, as we watch Naomi in the audience. As the final leg in the romantic triangle, Dutch, arrives, sitting behind Naomi, we hear from the stage, "...locked in my heart, it's a sacred trust" - poetic lines that suggest romance and nostalgia (and at this early point in the film, we jump on the implication that they mirror the relationship Dutch and Naomi shared). But we soon learn they're deeply ironic lines, since Naomi doesn't love Dutch at all, and that their past affair was one of sordidness, not romantic love (Dutch's subsequent behavior proves that). Later, we hear from the stage, "If loving you is a crime, I'm willing to pay the penalty," as we see Naomi, lines that reference her past indiscretions with Dutch (which are ironic since she didn't love him), and foreshadow the irony of being suspected of "loving" Dutch again, only to shoot him in their final meet, as well as predicting how Naomi loving Henry will cause him penalties, too: losing his promotion, and the resulting scandal to his family if he stays with a woman who not only cheated on him, but who is now thought to have shot her old lover. Sirk's command of not only the visual but audio mise-en-scene is remarkable, even in a film that's considered one of his "minor" works.
---
THERE'S ALWAYS TOMORROW
"I'm Rex. The robot. The mechanical man. Push me and steer me wherever you can."
Pasadena toy manufacturer Clifford Groves (Fred MacMurray) is finding himself increasingly isolated from his picture-perfect suburban family. His wife, Marion (Joan Bennett), acts more like his mother than his wife, avoiding even the simplest plans that Cliff sets up for them to be alone, in favor of looking after their three children and making sure they're not "maladjusted." Vinnie (William Reynolds), the oldest, is involved with Ann (Pat Crowley), so he doesn't have time to hang out with Dad anymore. Neither does sister Ellen (Gigi Perreau), who's constantly on the phone discussing her "emotional problems" with her friend, nor youngest "Frankie" (Judy Nugent), a drama queen interested in the ballet. Enter into this household, completely on a spur-of-the-moment drop-in, Norma Miller Vale (Barbara Stanwyck), a former employee of Cliff's who left his employ (we later learn) because she was falling in love with him. Now, the tables are turned, and it's Cliff who suddenly realizes that his life as lived, is loveless. However, his eldest son begins to suspect that his father is having an affair, and he's not going to let Cliff leave without a fight.
SPOILERS ALERT!
Quite simply a brilliant movie, one of my favorites of Douglas Sirk's, and one that doesn't get talked about nearly as much as other better-known titles in the director's oeuvre, but one that becomes deeply meaningful the more times you watch it. Beginning like a fairy tale, with music by Heinz Roemheld and Herman Stein that sounds like the inspiration for Mary Hartman, Mary Hartman, and a title card in flowery script that reads, "Once upon a time...in sunny California," Sirk pulls his first joke on us, cutting immediately to a shot of rainy Pasadena, California. But as always with Sirk, this little trite visual gag isn't an end to itself; that title card gives away the film's central dramatic theme: Cliff's existential awakening to a life-saving love affair with Norma is nothing more, in the end, than a fairy tale. A delusional fantasy. And he's destroyed by that knowledge in the end.
Anyone familiar with the pop culture concerns of the 1950s knows that one consistent concept that wove through that culture and the media - the American home - was considered a sacred institution threatened from without (Communism) and within (juvenile delinquency, rising divorce rates, eroding religious observance), and that "buying into" the notion of the "American Dream," which at this point in our history meant expanding out into the suburbs after the Second World War, was good for the country, good for the family...and good for business. And of course, with such a pervasive concept filtering through all manner of media, stereotypes inevitably evolved of the "typical" American home and nuclear family. That stereotype probably reached its peak of idealistic expression on television (although it was never as simplistic as today's critics would like to think, if you actually go back and look at episodes from series like The Adventures of Ozzie and Harriet or The Donna Reed Show), but the movies in the 1950s were already well underway in subversively attacking such stereotypical notions of "perfect" American homes and families (from films as diverse as The Man in the Gray Flannel Suit, to Nicholas Ray's Rebel Without a Cause and Bigger Than Life). And 1956's There's Always Tomorrow certainly fits into that category, although I would suspect most critics at the time passed it off as a melodramatic soaper more concerned with mid-life romance than commentary on the American home.
Seeing Barbara Stanwyck top-billed here, and knowing this is a Douglas Sirk film, noted for directing "woman's pictures" as they were dismissed back during his active years, one might assume that There's Always Tomorrow is largely about her character, Norma Vale. Wrong. If anything, Stanwyck's character serves only as a dodge while the screenplay tricks us into thinking There's Always Tomorrow is a potential romance picture - until she offers up the crushing truth about what we the audience really just watched. There's Always Tomorrow is far more interested in another much-examined component of the pop culture at the time - the American male and father-figure (that's why we had so many Westerns back then) - and how he suffers in a loveless marriage, a loveless home, and in a meaningless modern existence. And it's a fairly grim, even terrifying image. Working from a script by Bernard C. Schoenfeld (from Ursula Parrott's novel), director Sirk shows successful toy manufacturer Cliff not as the king of his castle, but as a little boy in his own home, literally shushed by his eldest son when he comes home and yells too loudly for his wife, and who then actually apologizes to that same balefully-staring son when he sheepishly tries to explain himself. His wife, Marion, is more a mother than a wife to Cliff, treating his every frown as a sign of some on-coming illness. Constantly involved in her children's every moment, Marion doesn't have a second to really hear any of Cliff's potentially ominous signs of discontent, falling back instead on fearing for the children's psychological development anytime she cuts Cliff off to hear one of the screaming brat's complaints. Cliff can't even put his foot down like a man and demand his wife go out with him on her birthday, because she guilts him into staying home alone while she attends the youngest girl's dance recital. After asking all the remaining kids if they'd like to go with him to the theatre (they both say, "No," but one asks him for money), he's alone in the house, wearing an apron and fussing ineffectually in the kitchen - the very picture of the emasculated modern man, stymied on all fronts by a passive-aggressive mother/wife, and snotty, self-involved kids. It's only when old flame Norma shows up at his door, out of the blue after twenty years, does Cliff begin to feel like a man again. After all, the first thing she does for him is remove that silly apron (shades of Rebel, perhaps?).
Once Norma comes on the scene, Cliff begins a transformation back to the days when she worked for him at the toy factory (and one would assume by the timing, when Cliff was already married). And it's not hard to see how badly needed is the transformation. Marion provides the picture-perfect ideal of what a 1950s suburban housewife should be, as if she just stepped out of a four-color Sunday supplement feature. But terrifyingly, that's all she truly is: an apparition, an image. When Cliff brings up her birthday, her response is a wish to turn the mirrors to the wall - an acknowledgment not only of her surface concerns (her looks), but also an indicator that she doesn't want to look at the truth of any situation. She's so oblivious to the man that she married, that when he comes home from his business trip at the glamorous, romantic Palm Valley Inn desert resort, and gleefully tells his family the truth - that his client didn't show up but a wonderful woman from his past did, and that he had the best time he'd had in years - her reaction is to smile and laugh at his wonderful story and invite the woman over for dinner to meet the family (I can assure you this would not be the reaction at my house, nor at any other sane married woman's home). And when that dinner goes hideously wrong as her children coldly shut down, suspecting their father of having an affair, she describes it calmly as a pleasant evening, and can't for the life of her understand why Cliff saw it differently. When Cliff, in spiritual agony and obviously on the brink of doing something drastic in his marriage, dredges up memories of the kind of life he and Marion used to live, and pleads with her to help him live a more adventurous life, she pooh-poohs it, brushing him off with the deadening, "If life were always an adventure, it would be very exhausting," before she toddles off to bed. When her son has a fight with his girlfriend, she replies, obviously unconscious of what she's really saying, "That's the wonderful thing about youth. In a little while, they won't remember what it was all about." Indeed, they won't...just like Marion. Marion, becoming the living embodiment of those stereotypes for perfect 1950s American wives, has a set idea of what the appearance of a 20-year marriage should be, and she's stuck with it. That's why she won't take clothing designer Norma's youthful-looking dress as a gift (even though she looks beautiful in it), refusing to believe that Cliff would rave over her in it, because that not what husbands of 20 years do. Who would ever blame Cliff for seeking out some form of comfort away from this magazine advertisement automaton?
Surface appearances are everything in There's Always Tomorrow...until someone is forced to face their own illusions. Norma comes to Clifford's home, and sees that it's lovely, so of course, she assumes he's happy there (happy home = happy people). Marion can never understand why Cliff seems disaffected because everything in her life is going according to plan, just like her list of endlessly meaningless chores to perform. It's only when a disruptive force enters their home - Norma at the dinner party - when those who really run the house, the children, can't control this force, does the façade of happiness evaporate, and they show the real tensions underneath, revealing themselves to be cold, superior and exceedingly rude. Marion, of course, is unaware of any of this. But Sirk never lets you the viewer feel smug and superior, either, in your assumptions, as he constantly plays with your expectations of where the film is going. A good example is the character of Ann, who defends Cliff's actions to the end. She can't believe that Cliff would do such a thing as have an affair, and technically, she's right - he hasn't done anything with Norma. She even defends his right to cheat, if he does, since she sees exactly what Cliff sees: a loveless home filled with self-involved children. But in a true sense, she's totally wrong, because Cliff is thinking of cheating, and Vinnie sees this, watching his father pick up the phone and drop it, waiting to call Norma. But importantly, Ann doesn't see this reality. She's just as blind as everyone else, and she's just as incapable of communicating this with Vinnie (who's going nuts because he knows the "truth" about his dad).
Indeed, Sirk's biggest switcheroo here is the revelation that all along, we haven't been watching a romance...but instead, a romantic fantasy cooked up by misguided, lost Clifford. The signs that Clifford was fooling himself all along are put right up front by Sirk, the most telling being Clifford's failure to even recognize Norma when she's standing at his doorway (if she truly was such an important love, he wouldn't recognize her?). He also doesn't remember other events that were obviously important to her, such as taking her to a theatre matinee or going on a picnic. Sirk encourages us in our own fantasies as they relate to romantic melodrama - he knows we know what should happen in There's Always Tomorrow, and he tries to fool us with little moments that should lead to our expected clichés, such as Norma stopping Clifford at the play and meaningfully asking him to skip the second act and go to his factory. Or agreeing to stay on at the Inn when he plaintively asks her to (when they go horseback riding, the groomsman calls to Cliff, "Don't worry, Mr. Groves - just ride her easy, and everything will come back to you," setting us up for a sexually explosive moment). Or agreeing to meet Cliff privately after he almost begs her. But if we've been watching closely, we'll see that Norma does nothing that truly indicates she wants to have an affair with Cliff. It may have been unwise to revisit her own past, but every indication in the movie points to her wanting to settle something in her own life...not offer a life-line to Cliff. After all, she was smart enough to leave her job because she was falling in love with her boss (and that probably confirms that he was already married to Marion), and she's smart enough now to recognize that Cliff is searching for something she can't possibly provide. As she says after their first "date," "for a little while, time stood still tonight." For a "little while." But there's no further encouragement: no clinch at the office; she refuses to invite him in for a nightcap at the Inn; she cancels their private meeting. Norma is not pursuing an adulterous affair with Cliff, but we viewers sure feel like she is...or at least we keep hoping she will.
Of course, as with any Sirk film from this period, his mise-en-scene is meticulously crafted (aided by hefty Hollywood professionalism and gloss) to get across messages no one was really looking for back in those pre-Cahiers du cinema days. Although Norma sees Cliff's home with the lights turned on as he walks her through it, we often see it like some horrific fun house, with deep, menacing shadows creating a scary, claustrophobic feeling that's totally out-of-wack with the Nelson and Cleaver homes down the block. The staircase spindles provide constant reminders that the people behind them are prisoners here, not in a physical sense, but prisoners to their limited, stunted aspirations and powers of observation. Sirk even goes outwardly comedic when he places a veil (a Norma "Vale") inbetween Cliff and Marion on her vanity table. And Sirk's framing at the horrible dinner party is quietly brilliant, with Marion forever isolated on one side of the table (always alone in a one-shot), with Cliff and Norma together on another side, and the adversarial children stalking around them all. But you don't need to see all the "tricks" to understand on a deeply fundamental level what Sirk is going for here. He's not shy about having the script spell things right out. Clifford talks, in simple terms, about how men become afraid of life when they fall in a rut. And that he's built himself a tomb out of his "happy" homelife, and that the kids are taking over any chance he has at personal fulfillment. Or even having Cliff come right out and say he's just like his new toy robot, Rex - the mechanical man (and we thought we were so clever at the beginning of the film, connecting that all up). But what is sly about Sirk's technique is how he weaves a false reality through the soap opera conventions, playing on our own expectations and hopes of how a conventional mid-life crisis adulterous affair should play out...only to show it all to be a ruse: Cliff was deluding himself all along because Norma never wanted an affair. And if she did fall a little bit in love with him at the end, she's immediately brought back to reality when Vinnie and Ellen visit, where she explains how getting older means not being reckless at love; you find out what is important in life, and that takes precedence over one's own selfishness (Sirk even gives us a crying child screaming, "Don't take our Daddy away from us," for anyone still not sure about what he's doing). And she confirms that when she meets Cliff for the final time, telling him how good his life is, when what she's really saying is, "I'm escaping, because I don't want to be the cause of your inevitable unhappiness away from your children and wife." She buries Cliff with the truth: he was only trying to push back the years to regain those hopeful feelings of youth, and no one can do that. She leaves and a devastated Cliff pushes back on his toy Rex, the mechanical man who earlier asked to be pushed any way one wants - only this time, Rex doesn't talk. He's even more inhuman, now muted like his creator, Cliff.
In the final, perverted "happy ending" that Sirk is obliged to give, Cliff comes homes like a zombie, unable to concentrate on his obviously relieved kids. Looking outside at the plane that's carrying Norma back to New York, he closes the French windows and tells the totally clueless Marion (who thought he was sick with a cold, the poor boob), "But I'm alright now. You know me better than I know myself," to which she replies, "I should, after a lifetime with you." She leads Cliff away, who walks and talks like a mental patient who's just had a lobotomy, while his three smiling children, "locked away" behind the stair railing, smile, with Frankie stating, "They make a handsome couple, don't they?" - the single most meaningless way one could possibly describe a long-married couple. A surface compliment. All for show. For appearances. Cliff is finally, and forever, dead. It's one of the most terrifying, sick "happy endings" I've seen, and no matter how many times I watch There's Always Tomorrow, I always hope it will turn out differently. I can't think of a better reaction to Sirk's intentions.
The DVDs
The Video
All of the black-and-white, full-frame, 1.33:1 video transfers for The Barbara Stanwyck Collection pass muster in this demanding age of DVD. There's Always Tomorrow may be the weakest entry here, but its flaws are minor, at best (the print looked a tad dark to me in spots, but otherwise, quite nice). The rest of the titles here are up to Universal's usual standards with library titles (I think their library stuff looks the best, frankly, of the majors - someone did a good job of storing either original negatives or quality prints). Images are sharp (The Bride Wore Boots and The Lady Gambles are crystalline clear), grain is at a minimum (it's a little heavier in the earliest picture, Internes Can't Take Money), while contrast levels are correct and the gray scales creamy with blacks that hold. Quality transfers for lesser-known titles.
The Audio
Except for some occasional pops and cracks that heard at the beginning of There's Always Tomorrow, the Dolby Digital English mono audio tracks are entirely serviceable here, with hiss held to a minimum, and all dialogue heard cracklingly clear. English subtitles are available.
The Extras
Only The Great Man's Lady and All I Desire come with original trailers. Pretty poor showing for the extras.
Final Thoughts
You simply can not enjoy classic Hollywood melodramas and not love Barbara Stanwyck, one of, in that overused-but-apt phrase, the "greats." She's well-represented here in six fine films (one of them a masterpiece), while fans of director Douglas Sirk will need to see All I Desire and There's Always Tomorrow. Quality transfers trump the piddling extras. Had there been something substantial in that department, The Barbara Stanwyck Collection would have received our highest rating here at DVDTalk: the DVD Talk Collectors Series, for There's Always Tomorrow alone. As it stands, The Barbara Stanwyck Collection comes highly, highly recommended.
---
Paul Mavis is an internationally published film and television historian, a member of the Online Film Critics Society, and the author of The Espionage Filmography.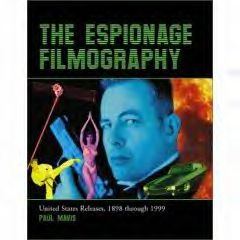 ---

---
C O N T E N T

---
V I D E O

---
A U D I O

---
E X T R A S

---
R E P L A Y

---
A D V I C E
Highly Recommended
---
E - M A I L
this review to a friend
Sponsored Links
Sponsored Links