Rivals of Sherlock Holmes: Set 2, The
List Price: $59.99 [Buy now and save at Amazon]
---
"In late Victorian times there lived many detectives...the rivals of Sherlock Holmes."
An absolute delight, and one of the most enjoyable DVD collections I've reviewed so far this year. Acorn Media has released The Rivals of Sherlock Holmes: Set 2, the second "series" ("season" in Brit TV-speak) of the same-named anthology show that aired in Britain way back in 1973 (a release worthy of Holmesian cunning, sly Acorn Media, considering it coincides nicely with the recent DVD release of director Guy Ritchie's smash-hit re-imagining, Sherlock Holmes). Based on the published anthologies of writer Hugh Greene, The Rivals of Sherlock Holmes dramatizes mystery novels and short stories from late Victorian and early Edwardian authors who trod the same literary ground as their most famous colleague, Sir Arthur Conan Doyle. Authors and their keen, crafty, masters of deduction sleuths featured here include Baroness Orcy's young girl reporter Polly Burton, George Griffith's intrepid copper Inspector Lipinzki, Jacques Futrelle's "Thinking Machine" Professor Augustus S. F. X. Van Dusen, Ph. D., LL. D., F. R. S., and M. D., Robert Barr's French amateur detective, Eugene Valmont, Palle Rosenkrantz's Copenhagen flatfoot, Lieutenant Holst, Baldwin Grollen's dashing Viennese sleuth, Dagobert Trostler, R. Austin Freeman's deciphering medico Dr. John Thorndyke, William Le Queux's brave, intrepid spy William Drew, C.J. Cutcliffe Hyne's unlikely detective, ship's purser Mr. Horrocks, Fegus Hume's even more unlikely sleuth, gypsy pawn woman Hagar, and John Oxeham's junior defense barrister, Charles Dallas. I'll admit up front that with the exception of one or two Professor Van Dusen short stories I've read in mystery anthologies, all of the rest of these detectives were new to me (and what a fun way to be introduced to them here). The 13 little playlettes collected in The Rivals of Sherlock Holmes run a tight 50 minutes, with the charmingly claustrophobic (but well-dressed sets) you'd expect from 70s British TV productions, as well as an absolutely stellar line-up of some of the best British actors working in their day - as you would also expect. A solid buy for anyone interested in English TV mysteries. Let's look very briefly at the episodes (I've included the plot synopses included on the back of the slimcases here, followed by my comments...which may contain spoilers).
VOL. ONE
Episode 1: The Mysterious Death on the Underground Railway
When a young woman is poisoned on a London subway train, the police searching for her killer appear to be on the wrong track. Bright young reporter Polly Burton decides to unmask the murderer herself - putting her own safety on the line in the process.
My general comments here should cover most of the entries in the The Rivals of Sherlock Holmes: Set 2 collection, before I get into episode specifics. Having reviewed hundreds of British TV shows (quite a few of them mystery series), and having grown up on English imports like The Prisoner, The Avengers (both admittedly tailored for international and specifically American audiences), Monty Python, and of course the literary dramas that were featured on Masterpiece Theater (pretty much required viewing in my house when I was a kid...as was Benny Hill), I have an unqualified affection and nostalgia for British television from that time period. Just as any American TV fan can see the differences in the Big Three's aesthetic tone, scripting, atmosphere, shifting dramatic and comedic themes, performances, production design - the very look and feel of a group of series and shows - from decade to decade of television offerings, anyone who grew watching British TV shows that were produced during the 1960s and 1970s can immediately identify the hallmarks that stood in some contrast to the more slick, yet more puritanical, Hollywood product. However...after 35 years of endless repeats and DVD collecting, regardless of how funny or exciting or intriguing a show may be, one is bound to lose that fresh fascination for a piece after the umpteenth viewing. Sad to say, I've found myself deliberately avoiding the temptation to watch some of my favorite British TV shows these past few years in the hopes of losing that sense of ennui I was developing when Steed bashed a villain with his umbrella, or John Cleese pounded the countertop with that dead parrot, both for the zillionth time.
That's why it's always a delight to see the latest offering from a company like Acorn Media that specializes in bringing to Anglophile-TV addicts relatively obscure (at least to most American viewers) British titles from that time period - a good case in point being The Rivals of Sherlock Holmes: Set 2, a title I had never heard of prior to reviewing this second set. Aired in 1971 and 1973, The Rivals of Sherlock Holmes's production is immediately evocative of that time period. Largely studio-bound, with only two or three small sets usually per episode, the production design is immaculate for such small, cramped (read: ridiculously tiny budget) quarters. And as such, camera moves are limited, with tight editing of back-and-forth close-ups compensating for the restricted camera. Costuming and set dressings, though, are perfection, as one might expect from British period pieces. Of course, that "look" is compromised by the use of cheap, flaring videotape for the interiors scenes (SOP for most British TV shows back then, as a cost-saving device), and grainy, dark 16mm for the isolated, brief exterior shots that might occasionally crop up (the visual contrast with American television from that same period is astonishing). Fans of vintage British TV, though, have developed a fondness for this "underdog" look (after all, that's how all those Monty Python episodes were shot), adding to the nostalgia factor when we see a series like The Rivals of Sherlock Holmes: Set 2 some 35+ years later. As for the performances, they benefit from the fact that British television held no professional restrictions nor sense of "slumming it" for top-line theatre and film performers (as was the case on American TV), creating a welcoming environment where international film stars like Judy Geeson and Charles Gray, or an award-winning theatre actor such as Derek Jacobi, could pop in and do a quick episode before going off to their next play or film.
In The Mysterious Death on the Underground Railway's case, the drawbacks of British television production at that time are immediately noticeable (large video rolls - perhaps from improper storage - appear in the image, until they fade about midway through the episode), but so are its charms. Tightly and amusingly scripted by Alan Cooke, The Mysterious Death on the Underground Railway sounds quite modern (at least at first) with its barely-concealed feminist poutings coming out of pretty Judy Geeson's mouth. Despairing of her role as a fashion and society writer, she wants to do real reporting (which is restricted to men only), while her copper boyfriend, Richard Frobisher (Richard Beckinsale), chides her about her "womanly" opinions concerning the murder (she immediately upbraids him for his chauvinism). Of course, proper Victorian order is restored when Polly "learns her place" and melts into the strong arms of Officer Frobisher, but let's not forget it's Polly in the railway car, alone, who fights and ultimately kills the killer, even if it was Uncle Arthur's plan (it's a beautifully designed sequence by director Graham Evans, with the camera swaying back and forth outside the train car windows, the action obscured by the engine's steam, until the killer grotesquely impales himself with a poison ring, his face pressed against the glass). Geeson is a delight, as always (one of my favorites from "American" British films like To Sir, With Love and Brannigan), while special mention should be made for Sir Arthur's John Savident, one of the best alums from Coronation Street ("Fred Elliott! I say, Fred Elliott!"), and an utter delight here with his expansive, hilarious performance. An altogether charming opener for the series.
---
Episode 2: Five Hundred Carats
Tensions reach the breaking point in the small mining town of Kimberley, South Africa, after the daring theft of the De Beers diamond. Inspector Lipinzki leaves no stone unturned in his hunt for the precious rock. The more he digs, the more deadly become the stakes for everyone in Kimberley.
Another beautifully mounted little puzzler, scripted by Alexander Baron and directed by Jonathan Alwyn, set in a rough and tumble mining fort in South Africa (the production design is quite ingenious in making this miniscule studio-created space credible). Based on a short story by English socialist science fiction writer George Griffith, Five Hundred Carats derives quite a bit of its dramatic tension from the class warfare waged between Inspector Leo Lipinzki (well-played by gruff Barry Keegan), and his "betters" - the aristocratic overseers of the mine, specifically, supercilious, sexually repressed snot Philip Marsden (Martin Jarvis, in a role he played countless times). Lipinzki may be a valuable man to have when trouble brews (as his boss, mine owner Mr. Arundel (Patrick Barr) readily admits), but when push comes to shove, he's shown his place by the same man who declared respect for him, with Arundel forcing Lipinzki to publicly humiliate himself by apologizing for harassing Marsden. So by the end of the episode, Lipinzki's vow to bring Marsden to justice has as much to do with personal revenge as it does with any objective moral code - an interesting development in context with other fictional detectives at that time (it's also interesting to see Lipinzki viewed as an unobtainable romantic partner by the loose bar wench, Bridie Sullavan, played by Aideen O'Kelly). Once the method of the crime is revealed, it beggars belief, but that makes it all the more fun, really. A solid entry here in the The Rivals of Sherlock Holmes: Set 2 collection.
---
Episode 3: Cell 13
Irked by the grandiose boasts of the warden of Grangemoor prison, Professor Van Dusen wagers he can escape from the vaunted high-security facility in less than a week. Daring him to "think his way out," the prison staff accepts the challenge.
A model of suspense, with a charmingly amusing turn by Douglas Wilmer as Professor Augustus S. F. X. Van Dusen, Ph. D., LL. D., F. R. S., M. D., the "Thinking Machine" of writer Jacques Futrelle's short stories and novels, Cell 13 wastes no time in getting right to the point: Van Dusen believes nothing is impossible for the human mind, and he sets out to prove it by escaping from an "escape-proof" prison. As much belonging to the prison genre as mystery (a genre that's difficult to screw up with its built-in mechanism for suspense-building), Cell 13 meticulously sticks close to Van Dusen in his cell as his seemingly inexplicable calmness in the face of one defeated escape attempt after another masks the one absolute in the story: he's going to get out. We just have to figure out how (I won't spoil it, but it's a remarkably coincidental - and quite funny - Rube Goldberg-esque manner of escape). I can't say enough about Douglas Wilmer's turn as Van Dusen. If the character in the stories is meant to be aloof and arrogant, he's far from that in this adaptation. Rather than coming across as supercilious or egotistical, Van Dusen's belief in his powers of deduction are as matter-of-fact and immoveable as the absolutes of nature; his intellect is superior to most just as the sun rises and sets every morning and night. It's not arrogance, but mere fact, and Wilmer is delightful getting that notion across (he seems quite accommodating and welcoming to his friends and acquaintances, as well - hardly aloof - pulling all sorts of comic double-takes that speak of bemusement rather than annoyance at his inferiors' mental limitations). Perfect screenplay by Julian Bond, with simple, effective direction by Reginald Collin. One of the best entries here in the collection.
---
Episode 4: The Secret of the Magnifique
The mysterious Mr. Laxworthy hires two ex-cons for a job in the south of France. But the self-described "adventurer" isn't after money. His eyes are on greater prizes - the most valuable secret of the French navy and the reputation of two very important men.
Another compact mystery with a surprisingly dense plotline - and a marvelous ending. Based on E. Phillips Oppenheim's short story, The Secret of the Magnifique kept me guessing as to first John T. Laxworthy's (love that name) mission, rescuing the two paroled criminals from very different backgrounds, and then the espionage/blackmail plot occurring in and out of hotel lobbies and bedrooms in the episode's second half. The screenplay by Gerald Kelsey is suitably obtuse while Bernard Hepton as Laxworthy is quite amusing, his unprepossessing physicality in direct opposition to his projection of complete control over the story's situations. I was particularly impressed with the ending, where Laxworthy's true mission is revealed: not just working for a relatively paltry amount on behalf of the French government (to retrieve the stolen plans for a new torpedo), but working for himself on the side through blackmailing the principals involved in the spy plot. That last-minute merging of hero spy and self-interested blackmailer criminal, is terrifically appealing amid all the true hearts and cleft chins of late Victorian detectives.
---
VOL. TWO
Episode 5: The Absent-Minded Coterie
Amateur detective Eugene Valmont begins by investigating a counterfeiting operation - and ends up uncovering an even more ingenious swindling scheme. But he may have met his match in one particular adversary.
It's difficult to dislike anything Charles Gray appears in (still my favorite, snottiest, most fun Bond villain from Diamonds Are Forever), and thankfully, he's typically amusing here as Robert Barr's French amateur detective, Eugene Valmont. Whether he's putting the moves on a the beautiful suspect here in a counterfeiting/shake-down ring, or serving up frog legs to a near-vomitus colleague Hale of the Scotland Yard (Barry Linehan), Gray juts out that pointed chin and slits his eyes like a Cheshire cat, and has a ball with his funny, unconvincing French accent (Gray can throw off a cutting, weary insult with the best of them, such as when he sighs and tells an obtuse Hale, "I wonder what made Britain great."). He's wonderfully entertaining. The Absent-Minded Coterie's storyline, though (adapted by Alexander Baron and directed by Peter Duguid), is rather blah, to be frank. Although I did enjoy Valmont's final sparring with Miss Mackail (Suzanne Neve), the actual plot to extort money from absent-minded old men seemed rather silly and forced - and not particularly well put-over by the script. Special mention to George Howe in a delicious supporting turn as dotty old Lord Semptam - he's a stitch.
---
Episode 6: The Sensible Action of Lieutenant Holst
The dangers of revolutionary Russia come to quiet Copenhagen when a countess from St. Petersburg flees to the Danish capital, claiming her anarchist brother-in-law is trying to kill her. The case falls to local cop Lt. Holst, who struggles to make sense of it all.
Long on speechifying, short on mystery...and ultimately, of little interest. You can make any case you want about the politics involved in this adaptation featuring Palle Rosenkrantz's Danish police officer, Lieutenant Holst - but if the film and performances ultimately don't work, who cares about the message? Clearly, The Sensible Action of Lieutenant Holst wants to draw political conclusions (and moral quandaries) between the clash of Russian anarchists, Russian state assassins, and the complacent, bourgeois bureaucracy of the Copenhagen police department where dour Holst finds himself caught in an impossible dilemma: who's story should he believe? But as the film goes along, and suspects and coppers are hustled in and out of rooms with the frequency not of a police procedural thriller but a French bedroom farce, the viewer is forced to look to the main character for some kind of grounding...and excitement. Alas, John Thaw's Lieutenant Holst, by both uninspired scripting (Michael Meyer) and a lackluster, fuzzy performance, comes across as one of the least interesting detectives in this set. Harangued by both his wife and his responsibility-shirking boss, Holst seems to be set up here as a patsy who'll plod along until he cracks the case and zings everyone for taking him for a fool. But unfortunately, that doesn't happen here, with the political and moral lessons force-fed to the viewer obviously more important to the screenwriter and filmmakers than coming up with an episode that could have both spurred thought and entertained. The first big disappointment here in the The Rivals of Sherlock Holmes: Set 2 collection.
---
Episode 7: The Superfluous Finger
Asked to perform an unnecessary amputation, a London surgeon calls on his colleague, Professor Van Dusen, to learn the reason for the gruesome request. Van Dusen's investigation leads him to a country house; a mad, shotgun-toting aristocrat; and an incident three years earlier.
Another intriguing Professor Van Dusen mystery, with Douglas Wilmer necessarily giving up more screen time to the supporting players. While The Superfluous Finger's central mystery plot is relatively easy to figure out in broad terms, it requires quite a few more characters to fill it out, taking the emphasis away from Professor Van Dusen. In the previous Cell 13, he was basically the whole show...and delightfully so. Here, the viewer has to wade through more exposition (when one has perhaps already guessed the ending?) before Van Dusen comes in for his bits. Not to come down too hard on The Superfluous Finger, those bits and pieces are amusing (I love Wilmer's weary, "Oh dear, collaboration is an uphill battle," when trying to get his clueless associate Roderick Varley (Mark Eden), to help solve the mystery), while William Mervyn's "mad as a march hare" Sir Hector Drummond is right out of The Ruling Class, getting big laughs when he harrumphs and declares, "Serves her right!" when he accidentally shoots his niece. An entertaining entry, but the lesser of the two Professor Van Dusen stories.
---
VOL. THREE
Episode 8: Anonymous Letters
A recently married Hapsburg countess hires dashing private detective Dagobert Trostler to find out who has been sending her obscene letters. The writer clearly knows her most intimate secrets, as well as those of a friend who is likewise receiving compromising letters.
Looking back over my notes for Anonymous Letters, it's difficult for me to remember much about the episode other than Ronald Lewis' smooth, polished delivery as the Danish detective...and Carolyn Jones' deliciously naked body (that's right - discreet nudity. You wouldn't see that on American TV in 1973, dammit). Anonymous Letters's poison pen letter plot is thoroughly familiar, and not at all difficult to figure out, while the character of Dagobert Trostler himself isn't particularly distinguished from countless other similar fictional detectives, either (or at least, not distinguished here in this TV adaptation). It's intriguing, of course, to see the independent, emotionally-closed off detective finding himself falling in love with a woman ("No, no, that won't do, my dear fellow. Old hedonists like you can't fall in love," Dagobert tells himself). But the brevity of the episode's runtime, coupled with all of the other mystery exposition that has to be trotted out in Anthony Steven's adaptation, pretty much eclipses this theme (which is probably the only really interesting aspect of the story). Fairly staid direction by Dennis Vance.
---
Episode 9: The Moabite Cipher
Coming to the aid of a man kicked by a rearing police horse, Dr. John Thorndyke stumbles upon an anarchist plot to assassinate a visiting Russian grand duke. The key appears to be a cryptogram written in ancient Moabite found on the dead man's body.
A straightforward, marginally entertaining entry here in the collection. Barrie Ingham plays author R. Austin Freeman's Thorndyke character like Sherlock's younger brother, but I had fun watching Peter Sallis (so wonderful in Last of the Summer Wine) in the backgrounds. Portraying Thorndyke's "Dr. Watson" sidekick, Dr. Jervis, Sallis has almost nothing to actually do in this episode, but you can't help your eyes being drawn to him as he craftily steals the scenes by throwing in one funny mugging after another. Julian Glover, as always, is excellent in the villain role, and the production is nicely designed (the sequence where our crime fighters are almost stranded at a deserted railway station is atmospheric and pulled off quite well). Better direction by Reginald Collin than scripting...by Reginald Collin.
---
Episode 10: The Secret of the Fox Hunter
When two European spies join a hunting party at an English country house, William Drew of the Foreign Office goes undercover to pursue his own type of prey. Drew suspects a traitor may be working with the spies, and soon learns they are more than willing to kill to get what they want.
Terrifically funny - and then whammo! a socko ending (which I will reveal, so don't read if you don't already know the finale). A crackerjack espionage tale by William Le Queux (one of the inventors of modern-day espionage fiction), The Secret of the Fox Hunter keeps you guessing right up to the end, displaying an intriguing modern sensibility in the character motivations (in spite of - or because of, if you take this adaptation as parody - its more conventional, contextual attitudes towards the English and "everyone else"). Humor is quite abundant, too, with the wonderful Denise Coffey scoring big-time as undercover governess Miss Baines, displaying bravery in the face of certain exposure...while self-righteously showing disdain for the libidinous attitudes of the French. Her scenes with Derek Jacobi are laugh-out-loud funny. Jacobi, of course, is razor-sharp as the quick-thinking, assured Drew...which makes it all the more gripping when his character meets his end at the end of a poisoned stickpin - a first for this collection. Excellent adaptation by Gerald Kelsey, with spot-on direction (again) by Graham Evans. One of the best episodes in the collection.
---
VOL. FOUR
Episode 11: The Looting of the Specie Room
A luxury passenger ship sets sail from New York for a record-breaking transatlantic crossing. Aboard is a quarter million pounds' worth of gold bullion - and thieves determined to set their own record. Suspicion falls on the man in charge of the gold, ship's purser Mr. Horrocks.
A disappointing entry due to the lead performance. Certainly the storyline is appropriately intriguing: how will lowly, shat-upon purser Mr. Horrocks clear his name, save his job, find the gold and the thieves, before his luxury liner docks in Southhampton? It's a fun maritime puzzle, complete with hidden passageways and false bulkheads (necessarily cheaply rendered here, unfortunately), but the character of Horrocks, as essayed by Ronald Fraser, is a sodden lump. The script by Ian Kennedy Martin provides plenty of opportunities for Fraser's character to slyly, quietly comment on the ironies of his position on the ship in relation to the idle rich who roam the ship, with all of them invariably horrible people. But the most immobile Fraser can manage is a little dumpling of a frown with eyes downcast and a slight weave to his standing-still body. I've always been a fan of Fraser in his countless appearances on the big screen (I just recently watched The Wild Geese again, and he's the funniest thing in that movie), but he projects nothing here. Perhaps in a misguided attempt at crafty subservience, he dialed back the performance too much to the point of inertia. It's a thoroughly innervated turn, and it does an injustice to this potentially interesting variation on the standard image we have of the late Victorian detective.
---
Episode 12: The Mystery of the Amber Beads
After the strangulation of a rich widow, her necklace turns up in a pawnshop run by a young gypsy woman named Hagar. The police quickly zero in on a chief suspect, but Hagar has other ideas about the culprit. However, sometimes even her instincts can let her down.
Another deviation from our typical Victorian/Edwardian detective, as was purser Horrocks, but this is a rather more successful adaptation. Scripted by Owen Holder from Fergus Hume's short story, The Mystery of the Amber Beads features a complete break from our traditional view of Victorian fictional detectives (Hagar is female, uneducated, and a Gypsy, no less), while she enjoys a more or less equal "partnership" with her equally intelligent, dogged copper friend, Grubber (well played by Joss Ackland). The mystery is involving, the set design evocative (I love Hagar's grubby pawn shop), and the performances nicely low-rent. Sara Kestleman is terrific as the fierce, proud Hagar, who has to fight to allow her natural intelligence to shine forth in the face of prejudice for her ethnicity and social status. Philip Locke is one of the set's more memorably slimy villains, and a welcome respite, as well, from all the properly clipped, overeducated ne'er-do-wells we've encountered so far.
---
Episode 13: The Missing Q.C.s
Two leading London barristers - Queen's Counsels - disappear during a murder trial, one for the prosecution and one for the defense. Junior defense barrister Charles Dallas searches for his two colleagues, but they are about to undergo the most bizarre of trials themselves.
Sensational episode from the collection, and again, very unlike the more traditional offerings in the set. Adapted by John Hawkesworth (from John Oxeham's story) and directed by Don Leaver, The Missing Q.C.s ("Queen's Councils") at first starts off as a frequently delightful parody of British courtroom dramas, and then winds up in Hammer horror territory, with a denouement worthy of Poe. The first half of the episode has as many solid laughs as you'll find in all of the remainder of the set, with John Barron (from one of my favorite British comedies, The Fall and Rise of Reginald Perrin, as boss C.J. - "I didn't get where I am today, Reggie....") absolutely hilarious in that fast-patter manner of speaking, as he trades barbs with Jack May, while the Judge, wonderfully funny Charles Lloyd Pack, gets in a few of his own which pleases him no end. Then, as the mystery deepens and people begin to disappear, the episode's tone shifts to one of lurid pulp terror as junior defense council Charles Dallas (Robin Ellis, perfectly cast as the young, stalwart hero), enters Professor Dyne's chamber of horrors, and is beset by snapping dogs and foolish policemen. A slam-bang ending for the set, and a plus for Hammer horror fans out there.
The DVDs
The Video
The Rivals of Sherlock Holmes: Set 2 is presented in the expected full-frame, 1.33:1 aspect ratio, with the digital transfers adequately bringing forth the video dupe original materials. If you're used to seeing these kinds of video-shot British television shows and series, you won't mind this look at all (it's pretty clean, except for the first episode, The Mysterious Death on the Underground Railway, with its video rolls). Expect flaring, minimal video noise, and a slightly fuzzy picture from time to time, and you'll be fine.
The Audio
The Dolby Digital English mono audio track is, as the video transfer, adequate, with all dialogue heard cleanly (with English subtitles helping out if you're unfamiliar with the accents).
The Extras
There are brief but helpful text bios on all the authors here, a nice introduction to the sleuths before watching the episodes.
Final Thoughts
Terrifically entertaining, The Rivals of Sherlock Holmes: Set 2 is perfect Saturday night viewing when you want something quick, something mysterious, and something English. Top-notch performances, intriguing storylines, and a fun retro look and feeling to these early 70s shows makes The Rivals of Sherlock Holmes: Set 2 one of my favorite releases this year. I highly, highly recommend The Rivals of Sherlock Holmes: Set 2.
---
Paul Mavis is an internationally published film and television historian, a member of the Online Film Critics Society, and the author of The Espionage Filmography.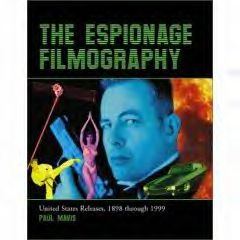 ---

---
C O N T E N T

---
V I D E O

---
A U D I O

---
E X T R A S

---
R E P L A Y

---
A D V I C E
Highly Recommended
---
E - M A I L
this review to a friend
Sponsored Links
Sponsored Links