List Price: $29.95 [Buy now and save at Amazon]
---
A harrowing, devastating look at the Holocaust. Olive Films has released Playing For Time, the 1980 made-for-TV docudrama version of Fania Fenelon's memoir, The Musicians of Auschwitz, here adapted by playwright Arthur Miller, and starring Vanessa Redgrave, Shirley Knight, and Jane Alexander. A controversial production, to say the least (PLO activist Redgrave's participation was the source of much consternation), Playing For Time raises some fascinating questions about human goodness and evil, guilt, and survival at all cost, while providing an uncomfortable but necessary glimpse into one of the 20th century's most heinous, unfathomable acts of genocide (in a century unfortunately known for many such acts). No extras, but having the movie available again is enough.
Celebrated cabaret singer and musician Fania Fenelon (Vanessa Redgrave) finds herself singing for the pleasure of occupied Parisians and Nazi officers one moment, and aboard a lethally overcrowded railway car the next, bound for Auschwitz, the notorious Nazi death camp located in Poland. Herself half-Jewish, Fania and the rest of the Jews on the train have no idea what lies in store for them at the end of their journey; Fania befriends Marianne (Melanie Mayron), who is also half-Jewish, and who naively wonders if she can do the country labor they all suspect they will be subjected to in their new life on the farms around Munich. Matters become increasingly dire, though, when no food or water is given to the suffering refugees on their days-long travel. Sanitation is non-existent, and people are dying inside the stifling boxcars. Soon, everyone realizes they're not being transferred to work on any German farms.
Once in the concentration camp, the nightmare only intensifies, as the prisoners are brutalized beyond all comprehension as they are either worked to death, or thrown into the gas chambers and the ovens. By pure chance, Fania is saved from this certain death when she is eventually recognized as a famous musician. She is invited to join the Mädchenorchester von Auschwitz, the "Girls Orchestra of Auschwitz, a group created by beautiful-but-insane Frau Lagerfuhrerin Maria Mandel (Shirley Knight), and made up of inmates who play music over the screams of the Jews being led into the gas chambers. The kapo and conductor of the group, Alma Rose (Jane Alexander), the niece of composer Gustav Mahler, is a tyrannically-strict disciplinarian who feels that the more professional and skilled the orchestra becomes, the better chance they have to stay alive (the Nazis officers give slight leeway for the group members in exchange for personal concerts), while at the same time upholding her ideals of being an artist: to create as much beauty as possible, regardless of their situation. However, Fania has a difficult time accepting this moral compromise...until it becomes clear that no one, regardless of their fantasy of security in belonging to the orchestra, is going to make it out of Auschwitz alive.
SPOILERS ALERT!
I haven't seen Playing For Time since it premiered back in September of 1980 on CBS, but I vividly remember the film and the controversy that surrounded its production and release. You probably would have had to be around back in 1977 to understand the degree of hatred that was leveled at actress Vanessa Redgrave when she took the opportunity when winning a Best Supporting Actress Oscar® to lash out at "Zionist hoodlums" who had protested her and her pro-PLO documentary (the fact that she won the Oscar® for playing a woman killed by the Nazis only seemed to inflame opinions further). So when Playing For Time was announced as an upcoming television movie (no doubt, in part, to capitalize on the ratings and Emmy® successes that NBC scored with their Holocaust miniseries the year before), tensions ran high when Vanessa Redgrave was chosen to play Fania Fenelon (according to what I've read, Barbra Streisand, who more closely resembles Fenelon, was originally offered the role and turned it down). Fenelon, still alive at the time, was outraged that a terrorist-sympathizer would be portraying her on the screen, and bad-mouthed the production until her death in 1983. Add to that questions about not only Fenelon's take on her experiences at Auschwitz (many of her fellow orchestra members disputed parts of her book), but also about playwright Arthur Miller's (and to be fair, CBS's) "cleaning up" the depiction of what truly happened in the camps for TV consumption, and Playing For Time had built-in "must-see" publicity (even more outrageous was the fact that, if I remember correctly from a Time or Newsweek article at that time, Redgrave claimed to have had a surgeon actually scar her lip to lend authenticity to her scenes in the film--the same year De Niro pulled a similar stunt by gaining so much weight for Raging Bull).
Front and center, I'm not going to get into a big argument over Redgrave's political views in context with her appearance here--not because it isn't a valid point of discussion (it certainly was for everyone talking about Mel Gibson's Apocalypto, to reference a more recent, similar event)--but because it's a complex dichotomy that I'm not sure can ever be satisfactorily resolved. Yes, she supported a terrorist organization whose express purpose is to kill Jews...and then she gives one of the moving performances I've ever seen of a Jew suffering the terrors of the Holocaust. How do you reconcile those two incompatible artistic and political positions? I honestly don't know if you can, regardless of the excuse. So let's just look at the film itself, and you can decide for yourself how to take Redgrave's involvement here.
As with any docudrama of real events, it's inevitable that telescoping of proceedings, and inventions and substitutions of characters will give pause to historians who can only see truth in facts, not in drama (for instance, the film doesn't depict Fania's removal from Auschwitz to Bergen-Belsen). By this point in 2010, so many of us have been exposed to the most graphic depictions possible of the tortures sustained in the Jewish concentration camps, that the somewhat "sanitized" depictions of those crimes in Playing For Time may seem more noticeable by comparison (and thus perhaps, not as "true," if you measure the truth of these events by the level of their graphic depiction). A good example would be the opening sequence aboard the boxcars, where a dark pail of water substitutes here in the firlm for what would have been a bucket overflowing with urine and feces on one of the real trains to Auschwitz, while the shocking effects of panic, starvation, dehydration and suffocation aboard these boxcars is largely muted here, too. Fenelon herself was apparently unhappy with how life in the camps was depicted in the film, with the lack of the girls' black gallows humor most unsettling to her (she stated such humor was what kept her alive through it all). Certainly there is almost no laughter in Playing For Time; I seriously doubt that had scriptwriter Arthur Miller included those moments, CBS would have allowed them to stay, such was the careful self-censorship of delicate, taboo subject matter on the Big Three networks in 1980. Yet if you saw Playing For Time back in those more innocent TV days of 1980, you remember that this was terrifying, heartbreaking content. The film may not be as graphic as say, Dan Curtis' later TV masterpiece, War and Remembrance (which didn't shy away from showing the viewer precisely what happened when a human being was shoved into an oven), but that doesn't make Playing For Time any less harrowing, particularly when director Daniel Mann (who replaced Joseph Sargent) steadfastly refuses to allow the viewer a moment of peace and stability amid the unrelenting horrors (Playing For Time was noted at the time, as well, for its envelope-pushing, positive depiction of a lesbian love affair among the prisoners, sanctioned by Redgrave who offers, "to feel at all in this place is a blessing.").
Adopting a narrative schematic that largely eschews exposition and transitions from scene to scene, Playing For Time immerses the viewer in its events without a foothold, and thus we're continually off our guard, trying to get our bearings as to what is happening to the protagonists (much as the prisoners themselves would have felt from day to day, hour to hour). Jarring jump cuts and expressionistic shots of the prisoners working, the fires from the ovens, and tinted newsreel footage further discombobulate the viewer, never giving us a moment where we feel the prisoners are safe from imminent and immediate death (the soundtrack increases this tension by featuring seemingly unending screaming from the camp, constantly reminding the "safe" orchestra members--and the audience--of the atrocities going on outside their barracks). And because of that narrative framework, we're sometimes left in the dark as to the characters' actions. Why does Shirley Knight's character so lovingly put new boots on Redgrave's feet when she first joins the orchestra? A murderous Nazis doing this for a Jew? Is it a suggestion of lesbian attraction? Adulation for her artistic powers? Madness on the part of this Nazi who kills without thought only to turn and smile at another officer? We just don't know; we have to wonder just as the other orchestra members do, as they gap at each at the sight of Knight down on the floor, aiding Redgrave. Why does Redgrave reject Mayron's desperate plea not to desert her, pulling her hand away from Mayron in disgust, after Redgrave implores the prostitute Mayron to save her soul by giving a little bit of her food away to someone else? Is it because Redgrave really wanted the food herself? Or because she realizes Mayron will never change, or that all of their situations are hopeless? Again, it's left up in the air. Playing For Time isn't afraid to leave the viewer just as much in the dark about small, inexplicable, but telling, meaningful details, as the prisoners must have been witnessing these ambiguous moments.
When Playing For Time does have its character come out and state or discuss its large themes, it does so deftly, and briefly--there isn't time in the camps for long-winded, circuitous discussions of philosophy. And there are no pat answers for the unfathomables that Miller highlights here, either (I haven't read Fenelon's book, but I'm assuming a playwright of Miller's stature and skill would shape any source material to fit his own preoccupations, too). When Rose the conductor makes her case for discipline among the orchestra members, so they can become better artists and thus please their captors during their concerts, one member shouts out that it's Rose's personal ambitions that have made their lives more perilous: before Rose's frankly unreasonable desire to create a credible orchestra, the girls just had to play loud enough to drown out the screams of the dying. And we understand they're probably both right. When Alexander continues this argument with Redgrave, begging for her support to not only keep the Nazis at bay, but to excel as artists, Redgrave can not accept that position; she won't believe as fervently as Alexander does that on some level it's okay to entertain her killers. And both are right. In the film's most troubling scene, where the women are trying to fathom how someone as beautiful as Knight can also be a murderous psychopath, Redgrave listens first to Zionist Giselle and then Communist Etalina (Marcell Rosenblatt and Robin Bartlett in fierce, unforgettable performances) and their reliance on ideology to hide from the hopelessness of the situation, before telling them they can't deal with the problem right in front of their eyes: Knight is human, and yet she's doing these horrible acts, and it's...inexplicable ("She's human! Like you! Like me! You don't think that's a problem?!"). As that sinks in, the viewer realizes Miller doesn't have an answer, either, and that Redgrave's character has been right all along: the only possible answer to this nightmare is to survive, to live minute to minute, and to remember.
The cast of Playing For Time is unimaginably good. Jane Alexander has an almost impossible role to play; she has to be a martinet that we admire, no matter how foolish or misguided her views (to be fair, almost everyone else in the Auschwitz orchestra apparently disputed Fenelon's negative take on Rose). We have to see the blind passion she devotes to an artistic ideal, while trying to understand how she could bring herself to slap a starving prisoner when that player hits an F sharp by mistake. Alexander is perfectly suited for the role, and she pulls off the imperious, terrified Rose with aplomb. Shirley Knight's skittish, almost faded beauty seems perfectly suited here, as well, to her character, as we're constantly put on edge to see if she'll smile at a prisoner, or order them executed...or just shoot them herself (she's deeply unsettling when playfully throwing around the little Polish boy she callously steals from his mother; we have no idea what she's going to do with him). Viveca Lindfors's Frau Schmidt is a terrifying creation, achieved mostly through her malevolent eyes and screeching voice; she isn't on-screen often, but her evil presence stays throughout the film. As for Redgrave, what can I say? I've always had a "take it or leave it" attitude towards her film roles, but she's absolutely mesmerizing here, giving one of the most astonishing performances in any TV drama I've seen. At times shot looking quite similar to Dreyer's Maria Falconetti in La passion de Jeanne D'Arc, there's a luminosity to Redgrave's close-ups that I can't get out of my mind, a burning inner light (it's a cliché, I know, but I'm telling you it's there) that I found remarkable. There's a scene which unforgettably sums up most of the themes in Playing For Time, where Redgrave tries to convince Mayron that prostituting herself for food will kill whatever good is left inside her. Redgrave fails, but that doesn't stop Mayron from giving her a small piece of sausage she earned from her last john. Redgrave refuses to eat it, steadfastly maintaining her scruples...but when Mayron leaves, Redgrave looks at the sausage. And looks at it. And hunger takes over, washing over her face: primal, unthinking hunger. And she eats the sausage. I don't know if Daniel Mann directed this scene, or Joe Sargent, but the camera stays tightly on Redgrave's face--for an agonizingly long time--as she chews the sausage, and chews it, and tries to keep it down, before she realizes what's she's become and breaks down, crying and banging her head against the wall. Redgrave is acting on an entirely different level in this scene (and in many others) than you're going to routinely encounter in most dramas on the big or small screen; it's a stark, crushing, brutal moment of naked survival that's neither nihilistic nor life-affirming. It just...is, and I'll never forget it. A brilliant moment in a frequently moving, terrifying film.
The DVDs:
The Video:
There are some wild shifts in color and contrast in Olive Films' full-screen, 1.33:1 transfer of Playing For Time. Whether this was intentional on the director's part (or perhaps a difference in look from director to director), or due to damage of the original materials used for the transfer (or even perhaps accounted for by "lost" footage inserted from an entirely different source), I can't say. For instance, some of the scenes involving camp hero Maud Adams look almost sepia in their washed-out color scheme. But that doesn't happen anywhere else in the film, so.... As for an overall assessment for the transfer, it's acceptable, with soft image and colors (again, this could have been the intent of the original cinematography), and screen anomalies like dirt and scratches that are noticeable but not too distracting.
The Audio:
The English mono audio track probably approximates the original release design, but it's often muddy and varies in recording level. Hiss is noticeable, but not too bad. No subtitles or close-captions are available.
The Extras:
Unfortunately, no extras for Playing For Time.
Final Thoughts:
Unforgettable depiction of one of the many horrific chapters of the Holocaust. The whole cast is remarkable, but Vanessa Redgrave is blindingly good as Fania Fenelon, the cabaret singer who managed to survive her stay at Auschwitz--at a ghastly, terrible cost. One of the best TV movies ever made on the subject, with Redgrave's performance a mesmerizing standout. If there had been just one tiny little extra included here, I would have given this disc our highest rating here at DVDTalk: the DVD Talk Collectors Award. However, I'm highly, highly recommending Playing For Time.
---
Paul Mavis is an internationally published film and television historian, a member of the Online Film Critics Society, and the author of The Espionage Filmography.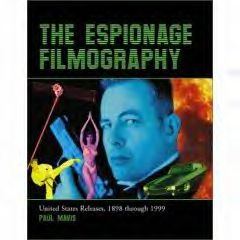 ---
C O N T E N T

---
V I D E O

---
A U D I O

---
E X T R A S

---
R E P L A Y

---
A D V I C E
Highly Recommended
---
E - M A I L
this review to a friend
Sponsored Links
Sponsored Links