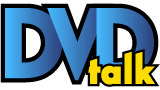 List Price: Unknown [Buy now and save at Anrdoezrs]
---
If there's a word that leaps to mind when thinking of Gaspar Noé, it's probably "uncompromising." Though a filmmaker since the mid-1980s, he became an international cause célèbre when his 2002 film Irreversible prompted mass walkouts at Cannes (and around the world) for its graphic, brutal scenes of rape and violence. That film may not have been pleasant, but he went all the way with it--it didn't mine its violence or sex for the kicky thrill, but put our faces right up in them and dared us to watch. His new film Enter the Void only has a couple of fleeting moments that got the same kind of wincing, sickened reaction out of this viewer; this time, he is uncompromising in his narrative ambitions (or lack thereof). It is a lengthy, contemplative picture with broadly avant-garde overtones, and make no mistake, there is much in it to admire. But it's too damn much--too long, too repetitive, too indulgent. It demands more patience than most viewers will be willing to give (although those who like this kind of thing are really gonna like this one, if you catch my drift).
As has become his custom, Noé begins the film with fast, strobed-out, insane credits, some of them in Japanese, some looking like they were dropped in out of an anime film. It then goes to what appears to be home video footage, a young man in Tokyo, hanging out with his sister and then deciding to get high. But there's these slightly image drops, and then he sits down to smoke his DMT and both hands are revealed, and that's when dummy over here realized it wasn't faux-camcorder: it is first-person perspective. (Those drops to black are his eyes blinking.) As he smokes up, Noé uses focus play and subtle color shifts to suggest our protagonist getting high, before going into a full-blown hallucination. The images that he sees are stunning (and apparently accurate; "Best drug movie ever," my friend informed me, and he would know), but by the end of the sequence, this viewer's attention had wandered-- Noé (who is, again, uncompromising) lets the scene play out in roughly real time, and, as we're told later in the film, "DMT only lasts for six minutes, but it feels like an eternity." No kidding. Anyway, while he's high, our lead (his name is Oscar, by the way, and he's played by Nathaniel Brown) has a visitor and goes to do a quick drug deal at a bar. But the deal goes bad, and when he attempts to hide in the bathroom, it goes even worse--in a forceful and shocking scene, he/we are shot in the chest, and slumps to the bathroom floor.
With all of the talk about the brutality of Irreversible, the film's astonishing mastery of technique (it was shot in a series of long, unbroken takes, which were then laid out in a clever reverse construction) got rather short shrift. But Enter the Void's experimentation with perspective is astounding--it begins with a first-person camera, then moves to a floating overhead camera with the gliding grace of a DePalma fever dream, then into a kind of over-the-shoulder storytelling in which we're watching (from behind Oscar) as his life flashes before his eyes. In that extended sequence, we see flashes of his life, strung together more through a stream of consciousness than a specific chronology. He's doing a brilliant kind of shorthand storytelling here, in which we're piecing his story together ourselves, with the help of some startling imagery (there's a jump cut in a sex scene that I was not fully prepared for).
Since part of the life that's flashing before him is the stuff we were there for in the first act of the film, there is some circular construction at work here; though it makes the film, (by nature) slightly repetitive, some of the scene revisitations are pretty ingenious. But once the story has caught up with itself, the film doesn't have much of anywhere to go--not that this stops Noé from continuing for another hour or so. The third act, in which the gliding overhead perspective returns, is where the film goes off the rails; we start to lose patience as monotony sets in. The film exhausts our focus, becoming strangely--dare I say it--dull. It basically amounts to endless scenes of his soul (or God's eye? Your call) wandering around, peeking in on the people he's left behind, and only the most base, pandering moments (a thankfully short abortion scene, a late--and long--sequence of hardcore sex) jolt us back into the picture. (There's also a close-up near the end that provoked unfortunate titters in my screening room--you'll know it when you see it.) If you care enough to sift through the film's thick Freudian themes and all that early talk about the Tibetan Book of the Dead, then there are certainly things in that crushingly long third act that pay off. But I'm not sure what Noé actually accomplishes in that section (or, at the very least, what he couldn't have accomplished in far less time).
Performances are somewhat irrelevant--we're mostly looking at the back of Brown's head or listening to his voice, and Paz de la Huerta (as his sister Linda) is pretty weak, coming off as spacey and dazed regardless of whether the beat calls for it. (Their scenes also have some unsettling incestuous overtones that I'm not sure what the hell to do with.) At the end of the day Enter the Void is unquestionably fascinating--it's skillfully done and admirably experimental, but man is it a slog to get through. I have no doubt that Noé made exactly the film he wanted to make. The question is if you're the type of person who wants to sit through it.
Jason lives in New York. He holds an MA in Cultural Reporting and Criticism from NYU.
Sponsored Links
Sponsored Links