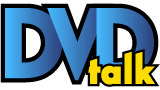 List Price: $19.98 [Buy now and save at Amazon]
---
When director Blake Edwards died last December at the age of 88, tributes generally ignored the fact that his batting average was among the worst in the major leagues. He is remembered mainly for his comedies, but many of these are quite bad (Skin Deep, Switch) or have dated badly when not forced and bloated to begin with (What Did You Do in the War, Daddy?, The Great Race). He ran his biggest success, the Pink Panther series, into the ground and then some. Of the eight he directed the last three are practically unwatchable and really only two - A Shot in the Dark and The Pink Panther Strikes Again - still hold up at all. Even Edwards' highly regarded Breakfast at Tiffany's and Days of Wine and Roses have their problems, particularly the former.



I wasn't expecting much out of 10 (1979), even though I enjoyed it when it was new; like other Edwards movies I was expecting something terribly dated and straining for laughs. Instead, I was quite bowled over by how perfectly its various elements come together. It's genuinely funny throughout, with strong, realistic characterizations and a few superbly timed sight gags. Unusual for Edwards' comedies, the acting is understated (especially star Dudley Moore, hinting at a different career that sadly didn't result) and there are several especially good supporting performances. Edwards, who also wrote the script, plays to his strengths, setting the film in a milieu in which he was intimately familiar, and 10 is refreshingly adult, though its pre-AIDS attitudes toward sex have dated somewhat.



The film made Ravel's Bolero famous all over again and an instant if fleeting icon out of Bo Derek, the perfect "10" (actually an "11," more about which later) running in slow-motion down a beach with her equally famous beaded cornrow hairstyle. But the film is much more than that, a real pleasant surprise that make me want to revisit Edwards' two other "second comeback" films, S.O.B. (1981) and Victor/Victoria (1983).



Warner Home Video's high-def presentation looks great, though its extra features are all recycled.






Composer George Webber (Moore), a famous songwriter with gay lyricist Hugh (Robert Webber), is at 42 experiencing a mid-life crisis. A surprise birthday party his famous singer girlfriend, Samantha "Sam" Taylor (Julie Andrews), hosts in his honor only depresses him, and their relationship is in a rut. Driving through Beverly Hills in his Rolls-Royce (his license plate reads "ASCAP") George catches site of a beautiful young bride (Derek) en route to her church wedding. He becomes obsessed with her, surreptitiously visiting the reverend (Max Showalter) that officiated the ceremony, and later the bride's father, a famous Beverly Hills dentist (James Noble). From him George learns that the new bride, Jenny, is staying at a resort in Mexico with her new husband (Sam Jones, future Flash Gordon). On a whim, George checks into the same hotel.


Dedicated to stunt coordinator Dick Crockett, who died before 10's release (Crocket was quite hilarious as the accident-prone "President," obviously Gerald Ford, in The Pink Panther Strikes Again), the film is an almost complete success; even Derek, often terrible in other films, gives a better-than-adequate performance in her few scenes with Moore.


George Segal was the original lead; he reportedly bolted after Edwards cast wife Julie Andrews and "beefed-up" her role. In any event Moore was an unlikely choice; though famous in Britain for his long partnership with Peter Cook and in films since the mid-1960s, most memorably in Stanley Donen's Bedazzled, Moore was virtually unknown in America. Edwards may have seen a bit of the genius of Peter Sellers in the Goons-influenced Moore, whose multi-faceted talents as a composer and pianist also lend 10 considerable verisimilitude. Though often hysterical when partnered with Cook, 10 opened a whole new career path for Moore that his next big success, Arthur (1981) slammed shut.


Andrews is also fine (and notably braless for much of the film, perhaps in an effort to shed her squeaky-clean image) but the real treats are the picture's supporting performances. Max Showalter is one of those faces everyone recognizes but whose name only fans of old-time character actors seem to know. (Adding to the confusion, until 1962 Showalter used a different stage name, Casey Adams.) 10 must have been the highlight of his long career: When George turns up at his church, the reverend excitedly tells him that he, too, is a songwriter and entertains George with a demonstration proudly accompanied on the church's electric organ. What makes the scene so funny is that the reverend's song isn't ludicrously bad in obvious ways, just amateurish with clichéd lyrics that make George titter with amusement. (The scene also includes an old Edwards' stand-by: the ancient, doddering servant with tea service, played here by Nedra Volz.)


Once in Mexico, George becomes friendly with the resort's bartender, played by Brian Dennehy, in an early role. He's marvelous, authentic, and he brings out the best in both Moore and Dee Wallace, playing a lonely woman George briefly flirts with.


The broader comedy aspects work because they're a logical progression from the situations and characterizations, often not the case in Edwards' films. A particularly good example of this is a car accident early in the film that's both a big surprise and genuinely funny; it's as perfectly timed as anything in Buster Keaton's repertoire - no small compliment.


Video & Audio


Filmed in Panavision, 10 (full onscreen title, Blake Edwards' "10") looks almost brand-new, with strong, sharp color and excellent sharpness; note the detail, for instance, in Derek's wedding veil. The mono audio, presented here in 1.0 DTS-HD Master Audio, is strong though it's too bad this Henry Mancini-scored film wasn't mixed for Dolby Stereo or six-track mag. 1.0 French and Spanish tracks (both Latin and Castilian) are included, along with subtitles in all three languages. The disc defaulted to Japanese language options on my Japanese PlayStation 3. The disc is all-region.


Extra Features


Supplements are limited to material carried-over from the DVD release, and in 480i: a short featurette, "A Dream...a Fantasy...a TEN!" and a trailer. I distinctly recall an entirely different, earlier trailer, not included here, which included narration (over footage of Derek running down the beach in slow-motion) that said, "On a scale of one to ten, George Webber is about to meet...an eleven." This elicited a big laugh from the theater audience, followed by a collective "Huh?" when the title of the movie was unveiled as 10. In the movie, too, Derek's character is referred to as "an eleven," begging the question: Why wasn't this called "11?"


Parting Thoughts


10 really surprised this reviewer. Though dated in some respects, its understated and adult approach to its material, its excellent performances, and numerous funny scenes easily place it near the top of Edwards' filmography. Highly Recommended.



Stuart Galbraith IV's latest audio commentary, for AnimEigo's Musashi Miyamoto DVD boxed set, is on sale now.
---
C O N T E N T

---
V I D E O

---
A U D I O

---
E X T R A S

---
R E P L A Y

---
A D V I C E
Highly Recommended
---
E - M A I L
this review to a friend
Sponsored Links
Sponsored Links