All in the Family: The Complete Eighth Season
List Price: $29.93 [Buy now and save at Amazon]
---
"Hello, Archie's Place: cold beer on tap, family atmosphere, we cater to straights."
For many fans, the "true" final season of television's greatest sitcom. Shout! Factory continues its vital work of preserving television history on DVD with the release of All in the Family: The Complete Eighth Season, a three-disc, 24-episode compilation that covers the series' 1977-1978 season. Of course, there was a ninth and "final" season of All in the Family, with an additional four seasons of the re-titled Archie Bunker's Place, but for many fans―at least from an emotional standpoint―All in the Family ends here, when Gloria and Mike take baby Joey and move away to California. No extras, unfortunately, for this set.
Some background for those younger viewers who may have not seen the show. 704 Hauser Street, Astoria, Queens, New York, 1977. World War II veteran, loading dock supervisor, and all-American bigot Archie Bunker (Carroll O'Connor) looks about, and simply can not understand what has happened to his world. Besieged by the real horrors of life in 1970s New York City (crime, inflation, overcrowding, no job security, the breakdown of civility), and the imagined ones of his prejudices (anyone who isn't exactly like him in gender, race, religion, political and esthetic outlook is a threat), Archie is in a perpetual slow-burning fire of anxiety and quick-to-surface impotent rage. His "dingbat" wife, Edith (Jean Stapleton), is the opposite: the soul of kindness and understanding...when she does manage to understand what's going on around her. At first totally subservient to her husband, Edith has emotionally matured to the point where she now works on her own, and where she can stand up to Archie whenever his actions or opinions become too outrageous even for her Christian allowances. The Bunkers' daughter, Gloria (Sally Struthers), the mother of two-year-old son, Joey, lives right next door to the Bunkers in their old neighbors the Jeffersons' home. Gloria's ultra-liberal husband, Mike "Meathead" Stivic (Rob Reiner), once the argumentative bane of Archie's existence when the couple lived with the Bunkers, is now a college professor, experiencing with Gloria all of the usual trials and tribulations associated with young marrieds living on their own. But change is in the wind when Archie quits his job to pursue the American dream...and Gloria and Mike make plans to leave New York.
MAJOR SPOILERS ALERT!
In my previous reviews of seasons six and seven of All in the Family, I talked about how the tone of the show significantly changed when Mike and Gloria moved out of the "pressure cooker" atmosphere of the Bunker residence, with the writers more often turning inward for stories, leaving less room for the "big picture" socio-political take-offs that dominated the first seasons. As well, I discussed how Season Seven felt like the series was in a "holding pattern," repeating themes and even plots from previous, better seasons, creating a sense of deja-vu for a show that used to be a groundbreaker, a trend-setter. Well, that holding pattern has been broken here in this chaotic, angry, sad, hilarious eighth season. Yes, the writers still are revisiting older episodes for new takes on the Bunkers (the most controversial and shocking show of this season, Edith's 50th Birthday, featuring Edith's attempted rape, echoes a previous episode in season three where Gloria was molested), and there are certainly other missteps along the way. However, the significant plot change of having Archie quit his loading dock job and pursue the American dream by becoming his own boss breathes new hope into the character, while Edith's growing independence and her evolving views on marriage and her religion complements the increased focus on showing the real vulnerabilities of the Archie character.
Several times during this eighth season of All in the Family, when the writers tried to be deliberately topical and provocative, the results are less impressive than those firebrand first seasons. Cousin Liz deals with Edith and Archie discovering that a recently-passed, beloved cousin was a lesbian. More an excuse to show yet again Archie's intolerance and greed (he covets a family silver tea set, but eventually, grudgingly, gives in to Edith's entreaties) and Edith's Christian acceptance, rather than any real exploration of the subject, Cousin Liz feels like All in the Family-Lite, with a provocative theme rushed through for one-liners, rather than for any meaningful discussion. The two-part Archie and the KKK isn't much better, echoing a previous third season episode, Archie is Branded, where the Bunkers found a swastika painted on their door (here it's a potential cross-burning at the Stivics), with Archie's declaration that he's part-black at the finale (because of his blood transfusion with an African-American woman donor last season) coming off as more ham-handedly obvious than particularly believable. And particularly annoying in the otherwise excellent two-parter, Edith's Crisis of Faith, are the constant asides from Mike, Gloria, and Edith about how returning character Beverly La Salle, the female impersonator, was killed specifically because she was "who she was" (which the episode, tellingly, refuses to specifically qualify). Mugged along with Mike (significantly, Mike states Beverly saved his life when Beverly tackled one of the teen muggers), Beverly dies because, in Mike's words, "I guess they figured out what he was," which is interesting...because Beverley was dressed as a man during the fight (Gloria also offers, "Yeah, because he was different"). Why couldn't the tragedy of his death be that he was killed senselessly (wouldn't it be more probable that he was beaten to death because he resisted and aided Mike)? Isn't that tragic enough? Edith couldn't temporarily lose her faith over a death-by-mugging of a beloved friend, regardless of the friend's sexuality? Or is it that the writers think it's more tragic that Beverly died because of gay-bashing, rather than as the result of indiscriminate, senseless violence alone (the very definition of the liberal mind-set over "hate crime" laws today)? Even worse, making veiled references to the character's sexuality as the motivation for the crime ultimately proves to be meaningless here, because the episode isn't about gay-bashing at all. An older episode of All in the Family would have explored that controversial theme; here, it's thrown out merely as bait. Other episodes feel ill-conceived at their core, too, betraying a calculation that plays exploitive rather than revelatory, with the two-parter Archie's Bitter Pill the most egregious example, arbitrarily creating a rather pathetic "Movie of the Week" attempt to turn Archie into a speed freak, of all things.
However, when the episodes focus on this season's three main story arcs―Edith's further emancipation, Archie's risky venture into being his own boss, and in the final three episodes, the Stivics moving away―All in the Family can still move us deeply, and even still shock us. Fans that have followed the show from the beginning understand the rather startling transformation of the Edith character by this eighth season, going from a dizzy "dingbat" who immediately "stifled" when told to in season one, to an independent woman this season who not only holds her own in arguments with her husband, but routinely wins them, without fear of consequences. In the two-part season opener, Archie Gets the Business, Archie desperately wants to buy Kelsey's Bar, but to do so, he needs to mortgage their house...and he can't do that unless he forges/"traces" the unwilling Edith's signature on the loan application. This act of betrayal deeply offends Edith, who lays into Archie, ending with a screeched, "I think you got one hellva nerve!" as she slams the door in his face―imagine that happening during the first seasons. In Cousin Liz, she has no qualms about disobeying Archie when it comes to giving away the family tea service to cousin Liz's lesbian lover, while in Unequal Partners, she goes much further. Coldly acknowledging that Archie calls the shots ("You always get your way," Edith flatly states), she finally tells a threatening Archie to keep on walking if he refuses to stay at the house to help with a wedding Edith organized at the Bunker residence (listen to the studio audience cheer when she throws back Archie's earlier put-down: "Now the argument is over!").
Without this emancipation of Edith, the series could never have pulled off the still-disturbing two-parter, Edith's 50th Birthday, an episode I remember garnering huge amounts of controversy and discussion when it aired back in the fall of 1977 (right up until airing, there was 50-50 chance my parents weren't going to let me watch it). While Archie helps Mike and Gloria next door prepare a surprise birthday party for Edith, David Duke (in a highly effective, unsettling turn), terrorizes Edith, coming very close to raping her before she's able to injure him and kick him out of the house. As I wrote above, the subject matter wasn't new to the series, but this time, the act is shown in queasy detail, with director Paul Bogart effectively cutting back and forth between the rape and Archie's efforts over at Mike and Gloria's, heightening our dread as we imagine what's going to happen to Edith. It's a truly uncomfortable, deeply disturbing sequence, made even more horrifying by the jokes and laugh-track drop-ins that punctuate the scene (people complained about that element when the episode first aired, but I think it's a brilliant move, adding a sense of almost surreal hysteria that comments on the inevitable: this is going to happen, no matter how much we want to take refuge in a sitcom joke, hoping that those laughs might offer escape for Edith). Had Edith remained a fundamentally subservient character, this sequence would have come off as a grotesque miscalculation; however, her new emancipation allows the audience to "will" Edith along to the inevitable conclusion: she has to identify her attacker at the police station, despite her own terrible fears and Archie's sympathetic-but-wrong-headed advice to keep this event private. It's a stunning tour-de-force for Jean Stapleton, showing real terror and confusion and ultimately courage; her contribution helps make Edith's 50th Birthday a remarkable milestone in the series.
For years, the writers of All in the Family had been gradually softening the Archie character, exploring ways to broaden him while still maintaining his bigoted (and hilarious) central self. This season, by having Archie pursue the epitome of the American dream―becoming his own boss by buying Kelsey's Bar―they opened up a gold mine of new story and comedic opportunities (indeed, greatly contributing to the show's chances of surviving five more seasons), while allowing a deeper look at Archie himself. Buying Kelsey's Bar was an inspired choice by the producers, feeling not at all like an arbitrary or contrived format re-tooling (after all, the bar had been featured prominently through the previous seven seasons). By allowing Archie to once and for all shake off the on-again, off-again loading dock job that had supplied the economic turmoil of so many previous episodes, the writers could look at Archie in a new light: as a self-determined man able to shape his own destiny, rather than continually (and ineffectually) fighting against forces beyond his control. In the two-part season opener, Archie Gets the Business, the desperation to "be somebody" is palpable through O'Connor's inspired turn. His simple wish to no longer be told what to do by someone else―something he realizes he's been made to do since he was a boy―creates yet another opportunity for viewers to sympathize with a character that too often was portrayed by the series' critics as one-dimensional and odious. That isn't to say that Archie's troubles are over instantaneously. Archie's Bitter Pill shows the character having to take on a partner (Harry the bartender, memorably played by Jason Wingreen) when business takes a downturn, while Archie and the Super Bowl shows that even when Archie's "up" (a huge take at the bar for a Super Bowl party), the ironic realities of living in New York City won't let him stay up there for long (he's robbed, with the further disgrace of having to drop his pants by the thorough robbers). But regardless of the knocks that come right, left and below the belt, by this eighth season, we're presented with an Archie that can summon pity and understanding from even his most implacable enemy: his son-in-law Mike. It's Mike, after all, who convinces Edith in Archie Gets the Business that Archie's "tracery" is excusable in the end because he has to have this dream of self-reliance come true.
This ability to understand and make allowances for Archie's behavior comes to its fullest fruition in one of the series' best episode, Two's a Crowd. Accidentally locked in the storeroom of Archie's Place, Archie and Mike share a bottle and begin to talk, when a drunken revelation by Archie gives Mike a new understanding into Archie's character. Discussing his humiliation at the hands of his schoolmates who called him "Shoebooty" (during the Depression, Archie was so poor he had to wear a mismatched shoe and boot), and then his first, incomprehensible run-in with racism, when he received an unexpected beating from his black friend for calling him a "nigger" ("That's what all them people was called in them days there."), Mike asserts that Archie's and his own father were wrong back then for calling people names―an aspersion on fathers in general that causes great indignation on Archie's part. A traditionalist who can't fathom questioning his father, Archie tearfully challenges Mike, asking how a son could hate a father that loved him, with Archie first recounting loving memories of father throwing him a ball and walking him in the park, to then revealing that his father taught him "to do good" by breaking his hand hitting Archie's face, and by once locking him in a closet for seven hours to "teach" him (Archie, in tears, finally asserts, "You're supposed to love him because he loves you."). This deeply sad revelation floors the caring, understanding Mike, who tenderly covers up the sleeping Archie and wishes "Shoebooty" a good night.
This new understanding between Mike and Archie doesn't change their day-to-day contentious relationship (Archie would never permit that), but it does allow for the emotional wallop that comes with the three-episode season finale,The Stivics Go West, when Mike accepts an associate professorship in California. With the producers smartly arranging to have the couple move back into the house for one last hurrah (landlord George Jefferson returns―to hilarious results―to let the Stivics out of their lease, provided they move out immediately...which is days before their plane trip), these three episodes do a remarkable job of referencing most of the themes and aesthetics that made the series a hit in the first place, from the incomprehensible discussions that frequently occurred between Archie and everyone else (here it's a terrific argument over Hamlet versus The Three Stooges), to the brilliant farcial, sometimes slapstick moments that the series regularly excelled at (Gloria slapping Archie repeatedly―just like the Stooges, amusingly―or the double wedding), to a delightful throwback to the "dingbat" Edith (Jean Stapleton singing even a few bars of Oh, Promise Me is enough to put you on the floor), to a sudden emotional finale that brings us up short after so much laughing. As I wrote in my review for season six, the loss of the Stivics from the Bunker house changed the dynamic of the show, even if they were living right next door and would constantly "pop in." TV audiences like seeing their favorite characters come into their homes week after week, preferably without a lot of change in personnel or format; those "TV families" become, in a strange (and perhaps sad) sort of way, members of the viewers' own families. Any alteration to that makeup, then, can feel like a "loss in the family." And certainly, the notion that Rob Reiner and Sally Struthers would be leaving the series for good (and the baby Joey character, an important mitigating factor in Archie's mellowing, allowing him to show genuine affection and unquestioning love), members of a TV family that the nation had taken to heart, primed the audience for an emotionally-wrenching finale. With their taxi waiting, Gloria tearfully tells her father and mother goodbye, while Mike again tries to reach out to a visibly shaken Archie. Telling Archie that he's been like a father to him, Archie, trying to choke back his tears, offers that Mike's been like a son to him: he never did anything he told him to do. On the porch, Mike hugs Archie and tells him he loves him (a seismic moment in the series), an admission that moves Archie even further, but one that the emotionally closed-off, heartbreakingly stiffled Archie can't reciprocate. The Stivics leave, and Archie and Edith sit in their respective chairs, both consumed in their own thoughts of loss, obviously unable to console each other, as the camera silently pulls back into a slow fade-out. It's a daring moment in television history, letting the audience experience one of TV's most iconic families breaking apart―a family that made pop culture history in no small part because of its screaming histrionics―without a word of comment, or an effort to mitigate its emotionally overwhelming impact. All that is left, is sadness and silence.
Here are the 24 episodes of the 3-disc set, All in the Family: The Complete Eighth Season, as described on the keepcase's inside cover:
DISC ONE
Archie Gets the Business Part 1 (10/2/1977)
When Kelsey decides to sell his bar, nothing will stop Archie from getting it―even if it means forging Edith's signature.
Archie Gets the Business Part 2 (10/2/1977)
When Edith discovers Archie has forged her signature to get the bar, she becomes upset, but then Mike influences her to change her mind.
Cousin Liz (10/9/1977)
After Cousin Liz dies, Edith and Archie learn more about her when Liz's roommate Veronica comes out of the closet to Edith and admits that she was more than just Liz's roommate.
Edith's 50th Birthday Part 1 (10/16/1977)
Edith faces a violent intruder at home as Archie, Gloria and Mike decorate the Stivics' home for Edith's birthday party.
Edith's 50th Birthday Part 2 (10/16/1977)
Archie is resistant to Edith reporting her assault to the police, but when the police call for her to ID the intruder, he accompanies Edith to the station.
Unequal Partners (10/23/1977)
Archie must delay his fishing trip with Barney when Edith tells him she's invited people from the Sun Shine Home to their house for an elderly couple's wedding.
Archie's Grand Opening (10/30/1977)
On the eve of Archie's grand opening, Harry quits the bar and Edith, Gloria and Mike step in to help.
DISC TWO
Archie's Bitter Pill Part 1 (11/6/1977)
When Archie becomes depressed because business is slow, his friend offers him some pills to cheer him up.
Archie's Bitter Pill Part 2 (11/13/1977)
A despondent Archie retreats to his bedroom, until Harry offers to bail him out with a partnership offer for the bar.
Archie and the KKK Part 1 (11/27/1977)
Archis is invited to a meeting with some pals where they discuss Mike's newspaper article and how it offends them. Then the leader asks Archie if he wants to join them and give Mike a lesson he'll never forget.
Archie and the KKK Part 2 (12/4/1977)
Archie comes up with a plan to prevent the Klan from burning a cross on Mike and Gloria's lawn.
Mike and Gloria Meet (12/11/1977)
The family remembers Mike and Gloria's first date, during which they insulted each other and ended up having sex in the kitchen.
Edith's Crisis of Faith Part 1 (12/18/1977)
Edith questions her religious faith after her friend, female impersonator Beverly LaSalle, is brutally murdered by street thugs at Christmas.
Edith's Crisis of Faith Part 2 (12/25/1977)
Mike is put in the hospital as Edith deals with Beverly LaSalle's murder.
The Commercial (1/8/1978)
Edith is chosen to appear in a detergent commercial but finds it difficult to lie when she starts to doubt the product's quality.
DISC THREE
Archie and The Super Bowl (1/15/1978)
Archie's Place is robbed on Super Bowl Sunday, the busiest day of the year.
Aunt Iola's Visit (1/22/1978)
Archie refuses to let Edith's elderly aunt move into their spare bedroom, even after she's been turned away by every other relative.
Love Comes to the Butcher (1/29/1978)
Archie is jealous when a lonely butcher lavishes attention on Edith.
Two's a Crowd (2/12/1978)
Mike and Archie have a long talk after they find themselves locked in the storeroom of Archie's Place.
Stale Mates (2/19/1978)
Mike and Gloria are concerned their marriage has lost its romance when even a weekend in the Poconos fails to reignite the spark.
The Brother (2/26/1978)
After 29 years of estrangement, Archie's brother returns to smooth things over before he enters the hospital for a serious operation.
Mike's New Job (3/5/1978)
The Stivics prepare to move to California after Mike is offered a teaching position in Santa Barbara.
The Dinner Guest (3/12/1978)
Edith's prepared a farewell dinner for Mike and Gloria but is crushed when she learns they've made other plans.
The Stivics Go West (3/19/1978)
The Bunker house is the scene of many tears when Mike and Gloria finally leave for California.
The DVD:
The Video:
Allowing for Norman Lear's deliberately cheap video look, the full-screen, 1.33:1 video transfers for All in the Family: The Complete Eighth Season look as good as they can, with blown-out lighting, muddy color, and flaring all over the place. Still...it looks exactly the way it did 30-some-years-ago.
The Audio:
The English mono audio track is transferred at a solid level, with all dialogue heard clearly. Hiss from the original elements can be heard, but it's not distracting. Close-captions are available.
The Extras:
No extras.
Final Thoughts:
A seismic shift. Archie becomes his own boss, Edith becomes increasing self-actualized, and the Stivics move out. And as a result, All in the Family jumps out of its rut, creating some of the series' best episodes this season. I'm highly, highly recommending All in the Family: The Complete Eighth Season.
---
Paul Mavis is an internationally published film and television historian, a member of the Online Film Critics Society, and the author of The Espionage Filmography.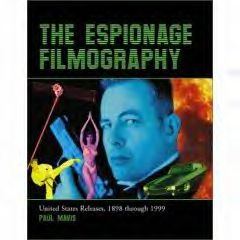 ---
C O N T E N T

---
V I D E O

---
A U D I O

---
E X T R A S

---
R E P L A Y

---
A D V I C E
Highly Recommended
---
E - M A I L
this review to a friend
Sponsored Links
Sponsored Links