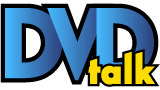 Nyan Koi: Complete Collection
List Price: $49.98 [Buy now and save at Amazon]
---
The Show:

Often times you'll hear me bitch about how fan-service ruins otherwise great concepts or shows. It's simply too prevalent in the industry these days and far too many shows use boobs as a crutch to get viewers or make themselves stand out, but that's an argument for another day. Today we're looking at Nyan Koi; a charmer of a show that has a fantastic premise, but falls short due to fan-service elements and distractions.


This latest release by Sentai Filmworks/Section23 comes from a production by AIC. Nyan Koi was originally released in Japan in 2009 and received twelve episodes to call its own. There's also a manga available, though no English release has been announced yet.


The show follows the exploits of a high school boy named Kousaka. He's severely allergic to cats and one morning he wakes up to his family's cat harassing him. Any cat owner knows to expect that, but I digress. After a sneezing fit Kousaka hears a voice in his room and it seems to be coming from his cat. Naturally that doesn't make sense, but his day gets worse as he heads to school and thinks back on what happened.


The day before Kousaka had the misfortune of kicking a can into a trash barrel. The only problem was he missed and accidentally broke the head off a cat statue at a temple. This left him cursed by a cat spirit. He can hear cats talk, but that's not the least of his problems. If he doesn't grant 100 wishes from cats soon, he himself will be turned into a feline. I suppose that would make him allergic to himself, and thus sign his death certificate.


Let me make one thing clear, this part of the show was absolutely brilliant. As Kousaka walks around town neighborhood cats come to him with strange requests and he finds himself being a slave to them. It's hilarious and handled quite well. It's also clear that whoever made the series happened to love cats and it will be enjoyed by viewers with equal affinity. Where Nyan Koi diverges, however, is with its harem element.


You see, when Kousaka isn't working for cats to save his own skin, he's fawning over a girl at his school named Kaede. She's a cute airhead who brings absolutely nothing to the program other than to be a cute airhead and Kousaka's love interest. Eventually she warms up to him romantically, but distracting the plot from this is Kousaka's exceedingly busty childhood friend Kanako, a flat-chested tomboy athlete named Nagi, and twin sisters Kotone and Akari.


The problem Nyan Koi has is that it never fully merges the two concepts. They feel like two separate entities standing side by side and those looking for one will most likely be put off by the other. If you're looking for a harem comedy, the show is successful in that sense, but the cat elements distract from that focus. Likewise if you're enjoying the cat premise, the harem-romance angle is a detractor as well. Sometimes it works and sometimes it doesn't, and that's just the way it is.


The episodes in the series are mostly episodic as well. Sometimes events from earlier episodes are referenced, but for the most part the show just introduces characters, and the occasional sub-plot, and keeps on trucking. It's not "bad" per say, but I'd be hard-pressed to say that it was great. The show's barrage of laughs in each episode, cute cat bits, and random boobs come together with great effect at times. In the long run though, the show feels slightly better than mediocre, but never outstanding. I'd recommend it, but only to cat lovers and those who don't really mind perverse humor and fan-service.

The DVD:
---
Video:

Nyan Koi is presented on DVD with a 1.78:1 aspect ratio and has been enhanced for anamorphic playback. The show is extraordinarily vibrant with a palette that doesn't pull any punches in the color department. The resolution is impressively sharp for standard definition and all in all the show maintains a very nice attractive look with solid designs. It's pleasing on the eyes and leaves one wondering what a Blu-ray release would look like.

Audio:

For sound, Nyan Koi merely comes with Japanese 2.0 stereo and optional English subtitles. This being a Section23 release there's no English track right now, though I'm sure if demand is strong enough they'll release one like they did with some of their other shows. The quality of the dub is good with solid acting and spot on comedic timing for the most part. The voices of the cats are too damn cute for their own good sometimes, though that's a good thing that adds to the personality. The music is relatively catchy as well.

Extras:

Clean animations and trailers are included here for bonus features.

Final Thoughts:

Nyan Koi is a show I have mixed feelings about. On one hand the series got me laughing quite a bit and the cat curse elements always put a smile on my face. On the other hand some of the harem elements are simply too bland for their own good and the fan-service feels out of place. Ultimately this is a lively series with a good sense of humor, but it won't appeal to everyone. Check your expectations before coming to this show and you shouldn't be disappointed. I'm going with a recommendation on this one.
---
Check out more of my reviews here. Head on over to my anime blog as well for random musings and reviews of anime, manga, and stuff from Japan!
---
C O N T E N T

---
V I D E O

---
A U D I O

---
E X T R A S

---
R E P L A Y

---
A D V I C E
Recommended
---
E - M A I L
this review to a friend
Sponsored Links
Sponsored Links