List Price: $49.99 [Buy now and save at Amazon]
---
I know, I know...it's getting closer to the end, isn't it? Acorn Media has released Midsomer Murders: Set 17, a four-episode, four-disc collection representing the first half of the long-running U.K. murder mystery series' 12th season ("series" in Brit TV-speak), which originally aired during the spring and summer months of 2009. Episodes included here are The Dogleg Murders, The Black Book, Secrets and Spies, and The Glitch. While I wouldn't rate any of these entries as "exceptional" by Midsomer standards (and that's a very high bar), most are solid, entertaining examples of the series, and well-worth a purchase for loyal fans. Besides...how many more chances are you going to have to see John Nettles in action before he retires from the show?
Having reviewed nine (!) previous sets of Midsomer Murders, I can assure you that if you're not familiar with the series, don't feel that you can't begin watching the show, even this late in the game (please click here, if you wish to read those reviews for background). Each mystery is essentially "stand alone," so newcomers are more than welcome. Not to spend too much time on recapping the series for the ninth time, but to briefly acquaint new readers with the basic set-up, Midsomer Murders details the bizarrely continuous mayhem (which nobody notices or cares to comment on―except Barnaby on rare, wry occasions) that afflicts rural, affluent (and fictitious) Midsomer County, England. Bodies drop like flies, and in the most appalling ways, and it's up to Detective Chief Inspector Tom Barnaby (John Nettles) of the Causton Criminal Investigation Department, to clean up the mess. Barnaby is aided in his inquiries by Sergeant Ben Jones (Jason Hughes), an inquisitive, competent copper who offers an oftentimes wry, slightly baffled compliment to Barnaby's low-key detective skills. Lending a hand with vital forensic data is jovial coroner Dr. George Bullard (Barry Jackson), while DC Gail Stephens (Kirsty Dillons), is often seen at the station. Offered as comedic punctuation, but rarely as significant subplots, glimpses of Barnaby's home life frequently bookend an episode, with Joyce Barnaby (Jane Wymark), Tom's vibrant but put-upon wife (who frequently loses her husband to a case right before an important event in their social life) getting just a tad bit more screen time, since Cully Barnaby (Laura Howard), their daughter, has since married and moved away.
MAJOR SPOILERS ALERT!
THE DOGLEG MURDERS
Slimcase synopsis: "A peaceful afternoon on the links turns fatal when a man is bludgeoned at the notoriously difficult 13th hole. The crime scene is a high-status local golf club that has long stirred up resentments between the moneyed members and villagers clamoring for a taste of luxury. Barnaby's investigation sees him coping with haughty club members, sibling rivalry, and the icy Eileen Fountain―the club's domineering manager."
I don't golf, but I would imagine link enthusiasts will find The Dogleg Murders particular fun, what with all its sports-related in-jokes. My favorite comes during Bullard's autopsy, when he dismisses the possibility of a one-iron as the murder weapon: "You know the saying: in a thunderstorm, hold up a one-iron...even God can't hit a one-iron." Fellow golfer Jones laughs heartily...while Barnaby scowls. Staying close to Midsomer's favorite theme for dramatic and comedic exploitation―the never-ending, sometimes deadly friction between the British upper and lower classes―The Dogleg Murders has a nicely determined feel to this murderous state of affairs; the jokes are there, but a sullen, pissed-off tone dominates as both rich and poor show themselves capable of murder just to "belong" to the right club. Midsomer is always good at taking something ordinary in the landscape or in the daily routine of average people, and transforming it into something decidedly...off, as they do here with the story's main hook: the 90° dogleg at the golf course's 13th hole (what else?), and the deadly woods surrounding it (more should have been done, though, to incorporate that marvelous periscope used to see over the hill). Rigidly non-athletic Barnaby's grumpiness over all that golf talk, as well as his resistance to try anything new at Joyce's insistence, is quite funny here (I love when Joyce exclaims, "We have to stay active," to which Barnaby, quite sensibly, responds, "Why?"). However, Jason Hughes gets most of the funny bits here, chief among them the great reveal when Barnaby finishes investigating the crime scene, only to walk out and see Jones improving his golf swing with the club's captain. It's too bad the amusing Hughes isn't given more screen time in these episodes.
THE BLACK BOOK
Slimcase synopsis: "When a painting by celebrated landscape artist Henry Hogson goes up for auction, art dealers descend upon the village. Local collectors are outraged when the work sells to an out-of-towner for a princely sum. Soon after, a brutal murderer begins targeting the Midsomer art world. Further complicating the case, the usually collected Barnaby becomes besotted with a pretty art teacher with a dubious past."
Well...hardly "besotted." Barnaby, in a discreet manner, certainly lets on that he enjoys learning about art from pretty, sexy instructor Matilda Simms (Susannah Harker)―and who wouldn't―but he doesn't fall in love with her; that's a bit of hype from Acorn's synopsis writer. Still, The Black Book is a genuinely engaging mystery that shows Barnaby in full command of his sleuthing capabilities. If you're a fan of that other great U.K. mystery/comedy, Lovejoy, then you may already have a leg up on this episode, since Lovejoy taught you that most of the stuff out there sold as genuine art, are in fact, forgeries. There's a nice central sequence showing Barnaby doing some old-fashioned deducting in that most mundane, but most helpful place; the local library, as clues to the origins of fly fishing and a certain breed of pig help him conclude that a killed-over painting was a forgery. There's a noticeable return to the kind of straight-ahead violence that used to mark many of the earlier Midsomer entries, illustrated by some particularly grisly torture and killing this go-around, including a woman having her hand held over a stove element, a man tied face-down to a table, repeatedly jabbed and stabbed, and a man's throat being cut. The only element missing from The Black Book that could have put it over the top are flashbacks. Since the story revolves around Matilda's "wild" artist father and his sexual conquests that left one woman bent on murderous revenge, the fact that he and his earlier exploits are not visualized here leaves a hole for the viewer, a blankness that Midsomer usually is careful enough to fill in (and frankly, I'm surprised that Midsomer, which rarely misses a chance to be dirty-minded, passed on dramatizing those wild scenes). Had that element of sexual abandon, along with a firmer grounding of the central mystery element, been present to match the nasty cruelty of the violence, The Black Book would have notched considerably higher among the better Midsomer episodes.
SECRETS AND SPIES
Slimcase synopsis: "Something is killing sheep in Midsomer Parva, and whispers abound that it's the mysterious "beast of Midsomer." Meanwhile, Barnaby's former career in espionage comes to light after he reluctantly agrees to officiate at a cricket match. The situation turns sinister when the beast moves on to human prey, leading Barnaby to believe that the killings are connected to a Cold War grudge."
Feeling at times like three entirely separate Midsomer episodes, Secrets and Spies still manages to entertain within those three subplots...but I'm not sure it ever successfully integrates them into a whole. Part Funeral in Berlin Cold War spy story, part The Hound of the Baskerville horror/mystery tale, and part comical cricket match (frankly the best part of the episode), Secret and Spies comes over as a mash-up of more familiar elements, keeping us amused or intrigued in fits and starts, while never really convincing us that any of this all goes together. The spy subplot held little surprise, other than the revelation that Barnaby had briefly worked for MI 6 right out of college. However, the screenwriter does little with this significant biographical reveal, instead using it merely as counterpoint to Anna Massey's familiar, elliptical spymaster character (Alice Krige fares even worse here; it's getting impossible to cast her in anything that doesn't automatically tip-off the viewer to corrosive, malignant sexuality). The phony sheep-killing "monster" is even more conventional, with anyone paying the least amount of attention being able to put two and two together when a science museum is broken into at one point. Certainly the best part of Secrets and Spies is the central cricket match, where Barnaby is coerced into playing referee, an excruciatingly detailed job he soon grows to like ("I am enjoying this job: playing God in a limited universe."). You don't have to know cricket to find this sequence fascinating (and quite funny); it's just a shame that by shining so brightly, it overshadows the supposedly more important mystery subplots of the episode.
THE GLITCH
Slimcase synopsis: "Software magnate Clinton Finn funds the construction of a new building for a local school, but not everyone is impressed with his generosity. George Jeffers claims the air-traffic control program he created for Finn is defective and possibly deadly, but the millionaire American insists they press on with the lucrative product. After several people are killed, the detectives must discern who had the most to gain by withholding information about the faulty software."
The Glitch is a watchable but unremarkable Midsomer episode, suffering from a surprisingly ho-hum production of a less-than-riveting story. It's difficult to work up much sympathy for the intended victim―a self-centered, rather boorish computer genius―but then again...it's difficult to like anyone in this again, too easily "figured-out" mystery. As I've noted in many of my other mystery reviews, I purposefully don't try to play detective when I watch Poirot or Marple or Midsomer because a) I'm not very good at it, and b) I like to just experience the mystery. I enjoy being confused by the contradictory clues, and the red herring characters. So...if I can suss out a mystery in a Midsomer episode as quickly as I did here (the whole "Bucketman" subplot was even more facile), then chances are pretty good that episode is definitely not going to be a top-drawer example of the show. The Midsomer formula is solid enough to allow an episode like The Glitch to still entertain us on a basic level, but the uninvolving conflict (a potential computer glitch that might wreck a company is only potentially interesting as a story hub...if handled with a little verve) and rather colorless supporting suspects and characters (the killer in this episode has to be one of the least involved, and involving, characters I've seen in one of these storylines) make it instantly forgettable.
The DVD:
The Video:
As always, Acorn's transfers for Midsomer Murders never miss―superlative. The anamorphically enhanced, 1.78:1 widescreen transfers for Midsomer Murders: Set 17 look, as always, very good: crisp, sharp images with nicely balanced color and no compression issues whatsoever (no pesky PAL conversion issues, either). The image is remarkably bright and clean.
The Audio:
The Dolby Digital English 2.0 stereo mixes for Midsomer Murders: Set 17 are more than adequate for these largely dialogue-driven mysteries. Discreet left-right directionality, with solid recording levels. Thankfully, Acorn Media is putting more and more subtitles on their U.K. imports―good news for some viewers who may have a hard time with those local accents. English subtitles are included here.
The Extras:
Unfortunately, that amazing extra for the last Midsomer set―a commentary track with Nettles and Wymark―was a one-off: we're back to the those pesky text extras like "interviews" and "production notes" that don't add up to very much at all, I'm afraid.
Final Thoughts:
No one outstanding episode here in this latest Midsomer Murders collection...but even the slightest still manages to entertain. Loyal fans of Midsomer won't hesitate to pick up Midsomer Murders: Set 17 (and for the most part, they'll be glad they did), but newcomers to the series might want to refer to other sets for rentals to get off on the right foot with the show. I'm recommending Midsomer Murders: Set 17.
---
Paul Mavis is an internationally published film and television historian, a member of the Online Film Critics Society, and the author of The Espionage Filmography.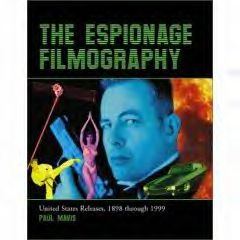 ---
C O N T E N T

---
V I D E O

---
A U D I O

---
E X T R A S

---
R E P L A Y

---
A D V I C E
Recommended
---
E - M A I L
this review to a friend
Sponsored Links
Sponsored Links