Matlock: The Sixth Season
List Price: $49.99 [Buy now and save at Amazon]
---
You know when you're getting old? When the Matlock theme is might too fractious for a body. CBS Video and Paramount have released Matlock: The Sixth Season, a six-disc, 18-episode collection representing the long-running series' final season on NBC (1991-1992), before its move to ABC. A well-produced, slick mystery/courtroom drama, Matlock may have had the distinction, upon its premiere, of almost instantly becoming the butt of jokes in the popular culture for its determined focus to appeal to an aging demographic. However...it's still airing on cable today (often multiple times a day), 25 years after its debut, with no signs of ceasing, so new viewers must be coming to it―which isn't surprising when you see how entertaining and comfy it still plays. No extras here in this bare-bones, iffy transfer, but ol' Ben and his mystery-solvin' legal shenanigans will grab you like a fresh squeeze of Polygrip®.
Hot-lanta, GA. Wiley, cagey ol' defense attorney Ben Matlock (Andy Griffith) has more tricks up his sleeve than a monkey on a hundred yards of grapevine. At a fee of $100,000 a case, Ben keeps the common riff-raff away while remaining the go-to guy in Atlanta when an innocent defendant's case seems hopeless. Aided by his seriously good-looking partner Michelle Thomas (Nancy Stafford), with vigorous leg-work executed by private investigator Conrad McMasters (Clarence Gilyard, Jr.), Matlock always manages to pull his impossible cases out of their nosedives with a combined application of steel-trap logic, coon hound doggedness, and deceptively laid-back Southern charm that masks an ever-probing, always suspicious intellect. Ben's social life isn't too shabby, either; he seems fairly comfortable keeping company with pretty, younger D.A. Julie March (Julie Sommers).
SPOILERS ALERT!
Looking back at our Matlock history at DVDTalk, the title seems to be the red-headed stepchild of TV shows around here. Only the first two seasons were reviewed back in 2008 and 2009, each, unusually, by different reviewers (the eminent David Cornelius and Stuart Galbraith IV). If the following three seasons did show up in our screener pool, I somehow missed them (and I've got an eagle eye for this kind of vintage TV fare). I'm certainly not an expert on the show, so jumping into the series at this past-halfway mark would seem like a daunting challenge. However, this is Matlock, after all, and it goes down as confidently and smoothly as 20-year-old Kentucky bourbon, even for a first-time viewer. Unlike Stuart, I was a semi-regular viewer of the series right from its premiere, with my heaviest sampling coming during those first two seasons, before I tapered off, reassured in merely knowing Matlock was on...without actually feeling the need to watch it (Matlock is that kind of show you just like knowing is on the air; its very presence on the dial is somehow...comforting). So beginning with this sixth season set, I might as well have been starting over with the series, since I don't believe I've watched it regularly since my back went out once in the 90s and I caught about two weeks of reruns (Matlock is perfect "convalescence television," where your involvement with the show can be entirely subject to your level of pain distraction).
Matlock's reputation certainly seems to rest―at least with most other writers and reviewers today―on its supposed demographic appeal rather than on its own mystery genre chops. I've never bought the theory that only "older" viewers watch shows like Matlock and Murder, She Wrote, mainly because these titles seem to fit much more comfortably into the category of "family shows," with a varying demographic that can slip through the cracks of the Nielsen polling. Matlock, like the even tamer Murder, She Wrote, could safely be viewed by the entire family (the norm with old network programming, but becoming increasingly rare even back during this series' heyday). And I think that's why Matlock still runs on cable today; kids that watched the series with their moms and dads and grandparents, are tuning it in again out of nostalgia...while their own little kids are invited to watch along, too. Way back in the mid-80s, my eldest daughter would cry if she missed watching Murder, She Wrote with her grandmother; it wasn't just the show's aesthetic appeal, it was the experience of watching it with a loved one that helped make it an indelible childhood memory.
As for Matlock's aesthetic appeal by this sixth season, I'm of course guessing at any evolutionary developments since I haven't reviewed the previous sets...but I'm guessing this go-around isn't too terribly different from the earlier five seasons. Equally split between going the route of the typical Columbo "howcatchems," where we know who the killer is but they're not exposed until Matlock gets them on the witness stand, and the more classic "whodunit" model, where we go along in the dark with investigating Matlock, the mysteries presented here are consistently tight and well-written (if familiar, at times, in basic mystery plotting). Remaining resolutely "unrealistic" in terms of how murder mysteries are solved by the authorities, or how cases are argued in an actual court of law, Matlock is all the more charming for that deliberate disregard for the mundane authenticities of real life. In Matlock, the crime occurs upfront; about two days of Ben snooping around constitutes the investigation; and boom!, we're immediately in the courtroom where, after a lazy afternoon of grilling, Griffith absolves his client of any wrong doing while simultaneously revealing the true killer. And that's Monday through Friday, week in and week out for ol' Ben. That's fantasy, of course, but it's so religiously adhered to in Matlock's structuring that it becomes, in the end, expected and thus, rather comforting over time.
However, that doesn't mean the producers aren't playful at times with the audiences' tried-and-true expectations. In the season opener, The Witness Killings, Ben, in a clever twist on Griffith's Andy Griffith Show mythology, reluctantly returns to his hometown's bicentennial―reluctantly, because unlike mythical Mayberry's affection for its sheriff, Mt. Harlan hates Matlock for refusing to stay on as the town's lawyer after he finished college (the episode does mine some familiar, funny Mayberry shtick as Ben's relatives constantly come out of the woodwork to hit him up for cash, as well as Ben humorously avoiding conflict with a boyhood rival for old flame, a disheveled-looking Kathleen Freeman). The Nightmare finds Ben getting knocked unconscious, where he dreams he's in the Old West, solving a murder involving all his work pals (solid period production values help this entertaining diversion from the norm, along with a great reoccurring gag involving Griffith's aversion to horses...and the sight of Stafford in an eye-popping bodice didn't exactly hurt, either). The Dame also plays around with the standard Matlock format, here beautifully shot in black and white for a period noir effect, as Griffith plays his own garage mechanic father turned private eye (how cool would a simultaneous spin-off of this concept have been, with Griffith playing his own father and the ingratiating Steve Witting as Ben in....Young Ben Matlock?). The producers even go so far as to having Matlock retire in the excellent The Outcast, playing on the inevitable day when Matlock's courtroom powers diminish to the point where he's dismissed by a client...but only long enough for him to solve a small town murder plot that echoes countless other TV variations on Bad Day at Black Rock.
Playful, too, is the series' obvious main attraction: its lead actor. It's extremely rare for a television performer to become indelibly identified with one truly iconic role, let alone two (Robert Young immediately comes to mind, as Jim Anderson in Father Knows Best and the same-named Marcus Welby, M.D.), so it's a testament to Griffith's lingering, favorable impression on viewers that he could be equally remembered in the pop culture as both Sheriff Andy Taylor and attorney Ben Matlock. Clearly by this point in his career, Griffith's energy level is being more carefully conserved in his easy-to-shoot dialogue scenes, but he's still a master of that slow, sly, Southern-flavored misdirection humor, played for low-key laughs (real-life pal Don Knotts drops by a few times for some totally superfluous fun, and Griffith just...comes alive in his presence). While the writers never make a big deal out of it, the Matlock character (at least in this season) seems to lay off the moralizing (unlike Jessica Fletcher's devastating "Sad Headshake of Shame" when she'd nail a suspect), so Ben's a little looser (and funnier) when it comes to clients (when his accountant is accused of murder in The Strangler, his first concern is who's going to do his audit, while in The Abduction, ol' horndog Ben isn't above laughing along with a witness who's committed adultery―something the prim Mrs. Fletcher would never do). With that more laid-back tone to the character, Griffith can have a little bit of fun mildly carping about the sorry state of affairs in this ol' world, such as in The Marriage Counselor, where Ben visits a high-class psycho-therapy facility, goggling at the silly forms of treatment which include hugging therapy, foam-bat therapy, and primal screaming (after encountering one such patient, Matlock nervously replies, "You have a lovely scream...thank you for sharing," before high-tailing it out of there). The "food police" mentality annoys him when he's scolded for enjoying some home-made fried chicken, but he pays it no nevermind (he laments the constant worry that now accompanies every human activity, in The Defense), and as for feminist faux-outrage over equating men appreciating a good-looking woman to "objectifying" her, Matlock is unapologetic in The Suspect: "I simply like the ladies. If I see a pretty lady, I can't help myself. I take a look." It's not a "cranky old man" vibe at all, and that, along with the crackerjack mysteries, is what helps make Matlock so much fun. Griffith's far too canny to reduce the character down to that narrow, negative focus; he keeps things light and loose, ensuring that we'll want to keep coming back, week after week.
...although, less and less people were looking at Matlock in its final season on NBC. Having remained a remarkably consistent upper-level performer for all of its previous five seasons (always in the Nielsen Top Fifteen or Twenty at year's end), NBC inexplicably moved Matlock off its safe, secure Tuesday 8:00pm timeslot (it wasn't even "officially" on the NBC schedule during the pre-season upfronts) in favor of the critically-acclaimed (but disastrously sampled) I'll Fly Away, before eventually settling Matlock in October into the Friday 8:00pm hole left by thoroughly awful news magazines Real Life with Jane Pauley and Tom Brokow's Expose (gee...what a fun hour of Friday night television...). Not surprisingly, Matlock's more entrenched viewers had a difficult time finding the show again (Fridays are bingo night at the senior centers, NBC), although one could surmise that Matlock's family audience may have impacted its direct competition, Family Matters over on ABC, which went from 15th the previous year all the way down to 27th against Andy Griffith. Unfortunately, the reverse could be said, as well, with Matlock dropping from its 17th position the previous year, to out of the Nielsen Top Thirty altogether for this final go-around with NBC. Once the show moved over to ABC, loyal viewers would suffer further frustrations as the venerable series was shuffled around no less than 10 more times on ABC's schedule, before wrapping up production for good in 1995.
Here are the 18 episodes of the 6-disc set, Matlock: The Sixth Season, as described on their slimcases:
DISC ONE
The Witness Killings (10/18/1991)
The locals give Ben Matlock the cold shoulder when he travels back to his hometown for a family reunion and decides to investigate an unsolved murder.
The Strangler (10/25/1991)
A serial killer who strangles his victims has singled out Matlock, but first he wants to ruin the famous attorney's reputation before he kills him.
The Nightmare (11/1/1991)
A bump on the head causes Matlock to dream about being in the Old West. In his dream, Ben must defend Conrad, who may hang for killing the sheriff.
DISC TWO
The Marriage Counselor (11/8/1991)
After a marriage counselor is murdered, Ben discovers the counselor was sleeping with the wives he was supposed to be treating, making their husbands the main suspects.
The Dame (11/15/1991)
After being slapped by a woman in a restaurant, Ben recalls a story from his past, in which he conducted a murder investigation with his father.
The Suspect (11/29/1991)
While Michelle defends a father who is charged with killing his child's drug dealer, Bend defends a wealthy widow accused of murdering her husband.
DISC THREE
The Defense (12/6/1991)
A teen claims he killed his abusive father because his dad was about to kill his mother. Only now his father's best friend is telling a different story.
The Game Show (12/13/1991)
Ben defends the show's host―and Michelle goes undercover as a contestant―when the producer of the popular game show "It's About Time" is found murdered.
The Foursome (12/20/1991)
Matlock reluctantly defends a millionaire who is accused of killing a caddy who was blackmailing golfers.
DISC FOUR
The Picture (Part 1) (1/17/1992)
Although he cannot stand his female cousin, Ben agrees to help her find her missing husband. Unfortunately, their only clue is a doctored photograph.
The Picture (Part 2) (1/24/1992)
Now Matlock has to defend his annoying cousin against a murder charge. His only hope is that he can expose a counterfeiter's phony alibi in court.
The Outcast (2/7/1992)
After he mishandles a case, Matlock decides it's time to retire...until a hitchhiker he picked up is killed and his fishing trip turns into a murder investigation.
DISC FIVE
The Big Payoff (2/28/1992)
While a country singer paints Matlock's house, Michelle helps an investigator prove that a man killed his wealthy wife to collect on his insurance.
The Abduction (3/6/1992)
Michelle is kidnapped by mobsters, who threaten to kill her unless Matlock gives up the information that a mob lawyer passed to him in confidence.
Mr. Awesome (4/17/1992)
Ben helps defend a woman accused of killing her ex-boyfriend, then realizes that her comic book artist son could be the one who actually clears her.
DISC SIX
The Evening News (Part 1) (4/24/1992)
A fired news journalist becomes the main suspect when another employee ends up dead. During the investigation, Ben uncovers a scheme to broadcast false news reports.
The Evening News (Part 1) (5/1/1992)
It doesn't bode well for Matlock's client after the real murderer is found dead, so Conrad goes undercover in a street gang to expose a real estate scam.
The Assassination (5/8/1992)
Matlock's visiting daughter Leanne clashes with her famous father when she tries to prove that a judge is being framed for investigating a mayor's assassination.
The DVD:
The Video:
As has been noted by almost anyone who originally saw Matlock during its network run...this was not a top-of-the-line-looking show, due to its post-production video duping and editing. How does it look here on DVD? Well...the smaller you go down in monitors, the better. I put the first full-frame, 1.33:1 video transfer up on my 55" monitor, and it looked pretty bad, with lots of video noise and a blown-out look. Eventually, I stepped all the way down to my small "comfort food" tube monitor I sometimes dust off for the real old timey stuff (Father Knows Best looks amazing on it...and that's about it) and Matlock shaped up a bit. Colors are just okay, and the image is mid-soft. But I suspect loyal fans of the show won't give two hoots in hell what these transfers look like.
The Audio:
The Dolby Digital English 5.1 Surround audio track is way more system than is needed for this almost entirely dialogue-driven show...but at least we oldsters can hear the damned show now. Separation effects are minimal (I heard a truck move across the speakers once), and hiss isn't a big problem. English subtitles are included.
The Extras:
No extras included here.
Final Thoughts:
That ol' Ben Matlock―he's a caution. Why, he don't care what ya done, as long as you got 100 grand and you leave him be to eat his fried chicken whilst lookin' at the pretty ladies. I had a ball watching this sixth season of Matlock: the mysteries were surprisingly nimble; the production was slick; and cagey, sly Andy Griffith―slowed down just a touch, perhaps―was effortlessly funny and charming as high-powered attorney Ben Matlock. Absolutely solid entertainment for mystery lovers (just make the youngins hide their eyes if the murder's a-happenin' on-camera), Matlock: The Sixth Season comes highly recommended by this here reviewer.
---
Paul Mavis is an internationally published film and television historian, a member of the Online Film Critics Society, and the author of The Espionage Filmography.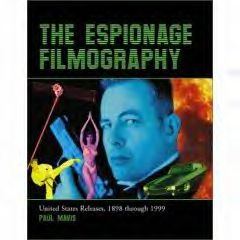 ---
C O N T E N T

---
V I D E O

---
A U D I O

---
E X T R A S

---
R E P L A Y

---
A D V I C E
Highly Recommended
---
E - M A I L
this review to a friend
Sponsored Links
Sponsored Links