Two-Faced Woman (Warner Archive Collection)
List Price: $19.95 [Buy now and save at Wbshop]
---
Entertaining romantic screwball comedy, now unfortunately saddled with a context of "significance." Warner Bros.' addictive, important MOD ("manufacture on demand") service, the Archive Collection, has released Two-Faced Woman, M-G-M's 1941 silly, racy comedy, directed by George Cukor, and starring legendary Greta Garbo and Melvin Douglas, in what fate determined would be the iconic legend's last screen appearance. Disliked by critics at the time, but popular with ticket buyers, Two-Faced Woman plays much better today if you put aside its chronological importance in Garbo's filmography. Surprisingly (and most welcome) from the Archive, the film's original trailer is included as a bonus.
Harried big-wig New York City editor of Tides & Current magazine, Larry Blake (Melvyn Douglas), has been sent to a fashionable East Coast ski resort by his doctor for a little R & R. Fearful of getting hurt, Larry refuses the hotel clerk's invitation for ski lessons...until Larry spots lithe, laughing instructor Karin Borg (Greta Garbo) down on a slope, waving invitingly to another skier. Instantly attracted to her, Blake uses his influence to buy a one-on-one lesson with the aloof Karin, who quickly realizes just what kind of one-on-one "session" Larry the wolf wants. Suddenly, Larry, who's a disaster waiting on skis, careens uncontrollably down the hill and over a ledge. Fade out. Fade in, weeks later: Larry and Karin not only return from their mysterious disappearance, but to the shock of Larry's business partner O.O. Miller (Roland Young) and his secretary, Ruth Ellis (Ruth Gordon), they announce they're married. "Regular girl" Karin is delighted with her new husband, who has repeatedly told her during their honeymoon that he's going to abandon his flashy, high-toned existence in New York and lead an "outdoor" life with her, skiing and writing. However, Larry's commitment to this sea change almost immediately crumbles when presented with the latest issue of Tides & Current...edited by someone else. Ordering his wife to accompany him to NYC, the independent Karin balks...then makes up with Larry...then fights...then makes up with him again, before he breaks for good to NYC, sending her over the next weeks increasingly distant, cold telegrams. But Karin isn't going to give up; she's headed to New York to confront Larry, and she has a secret weapon with her: her "twin" sister, Katherine.
MAJOR SPOILERS ALERT!
I haven't seen Two-Faced Woman for a few years, so I was happy to revisit it; I've always felt it was much better than its reputation suggests. Known now, rightly or wrongly, as some kind of "failure" that triggered Garbo's retirement, Two-Faced Woman reminds me of a similar romantic screwball, complete with a winter theme―Hitchcock's delightful Mr. and Mrs. Smith―that is now discussed more in terms of its context (Hitchcock's only straight-ahead excursion into screwball romantic comedy), rather than its artistic worth. I'm sure I'm in a small minority when it comes to Garbo lovers, because I find her early silent work more compelling than some of her later, more iconic titles (I've tried, but I can't get as excited about the mannered, impassive Garbo of Queen Christina as I do for the preternaturally carnal Garbo of say, The Flesh and the Devil). I do, however, love her in comedy, a genre she could and should have persevered in as she aged (again, that's against conventional wisdom, as well as counter to her own preferences, apparently); it's too bad that, whatever misgivings she may have had about the critical reception of Two-Faced Woman, she let those feelings perhaps nudge her towards an extended break from films...a break that eventually led to her permanent retirement. "Too bad," because Two-Faced Woman is so much fun.
Working from a racy, double-entendre-laden script by heavyweights S. N. Behrman ( Hallelujah, I'm a Bum, Anna Karenina, Waterloo Bridge), Salka Viertel (The Painted Veil, Anna Karenina, Conquest, and George Oppenheimer (Libeled Lady, A Day at the Races, A Yank at Eton), one could argue, I suppose, that Two-Faced Woman's story construction is abrupt at times; certainly it's a bit of a jolt when the two characters first meet, share a skiing accident, and then return married all in the space of three scenes. But one could also argue that it's a rather clever and compact way of getting the story moving, eliminating their courtship, wedding and honeymoon, and thereby emphasizing the pressure-cooker farcical element of the story (no love affair that quickly consummated can turn out well in the short run―at least in the movies). It allows us to jump right in with the lover's conflict, which is the essence, not "love," of screwball. And we may go, "Oh, that's silly," when Karin invents, on the spot, her non-existent twin, Katherine, as an excuse to fool O.O. so he won't tell Larry she's in New York. But then...the whole point of farce is the illogical made comical, with a necessary suspension of disbelief to make it all work.
It's been suggested in other works on Garbo that somehow the critics rejected her in Two-Faced Woman because she played "regular" person in this film, as opposed to her earlier more dramatic, iconic characters (she always seems larger-than-life, even in her previous comedy, Ninotchka). It's a strange suggestion, because Garbo's Karin certainly doesn't seem as "regular" a person here as if she were played by someone like all-American Jane Powell. Garbo is "Garbo," regardless of the role, and her outdoorsy, trailer-dwelling Karin remains intriguingly exotic and "foreign" (in comparison to other M-G-M female characters at that time) in her free-spirited lifestyle (wishing to live a simple, unconventional―and decidedly carnal―life with her new husband; her melancholy depression once she realizes he's been lying about changing his life; her willful-yet-fatalistic disobedience of his commands), as she does with her jaded, immoral "twin," Katherine, who delights her male admirers―and her husband―with her predatory, hedonistic behavior. If anything, Two-Faced Woman probably failed with critics because anticipation for Garbo's long-gestating projects―a clever marketing ploy born out of Garbo's notorious pickiness and the studio's willingness to indulge her―ultimately worked against this movie because, by 1941, everything from the divine Garbo had to be "sensational." Anything less was a let-down. Her manufactured image allowed for nothing short of classics. It didn't help, either, that Garbo's previous film, which came out a full two years prior, was the heralded Ninotchka, co-starring Douglas―an inevitable comparison that was bound to come down against Two-Faced Woman.
Of course now, one can just pick up Two-Faced Woman and watch it "out of context," and enjoy it for what it is: a sprightly, funny little comedy with two expert farcereurs obviously enjoying themselves. This may "just" be a comedy, but Garbo approaches the various levels of Karin's motivations and actions with impressive skill. When we first meet Karin, Garbo is very sweet and warm as the simple ski instructor who becomes rather touching in her believable melancholic state when she discovers Douglas isn't really who he presented himself to be (Cukor directs that bedroom scene with his typical sensitive approach). Once Karin decides on becoming "Katherine," Garbo has the tough job of playing Karin making up "Katherine" as she goes along, flying by the seat of her pants, and delighting in herself as she pulls it off. Just watch her expert, half-revealing glances away from her guests at the nightclub as she creates "Katherine" right before them, anxious and happy as each invention works. Certainly the most celebrated moment in Two-Faced Woman is the "Chica-Choca" rumba, where "Katherine" invents a new dance craze, even though Karin can't dance. It's a charming, spirited moment in the film (an "M-G-M moment" if there every was one, as the awkward dance is soon picked up in syncopated rhythm by the band and the other dancers), and Garbo moves her body around in a delicious, free way (unfortunately, that anonymous, sensational rear-end swaying mesmerizingly in a cream-colored dress, featured prominently in the original trailer, isn't Garbo...unless they re-shot or cut this scene before the film premiered).
But other moments in Two-Faced Woman are equally memorable, including the hilarious seduction scene at Douglas' lair, where Karin ironically employs "Garbo-esque" silent film gestures and come-ons, with great, overly-melodramatic flair, as Douglas―in on Karin's deception about "Katherine" from the start―finds himself responding in kind, and against his will. Her teasing, "Not yet..." and "Come!" and "Now!", only to be met by weakening Douglas' scared return, "Not yet!" is hilarious ping-pongy sexual banter, highlighted by some outrageous double-entendres (how did this masturbation one ever get through? "I didn't know you could be like this," a sexually-excited Larry breathes, as "Katherine" responds, "I know you could...that's why I struggled before I came here."). Later, when Larry decides to turn the tables on Karin's deception (always the center-point of male-dominated screwball), he agrees to, of all things, a ménage with Karin and "Katherine," when Karin rather openly suggests it! Again: what did L.B. say about that little aside? The film's finale may feel as rushed and arbitrary as its beginning and set-up (Larry-on-skis again has to be rescued by Karin, before he plunges into a freezing pond and the lovers quickly forget everything), but the slapstick skiing sequences here (expertly staged) bring the story around full-circle, and it's rather startling―and refreshing―to see the "great Garbo" doubled in scenes that could have easily found themselves in something more proletarian like Abbott & Costello's Hit the Ice. Perhaps that's why I enjoy Two-Faced Woman so much. It's not one of the "great" romantic screwball comedies, but it's a very good one, a surprising one for its racy dialogue and its charming performances (Douglas is, as always, utter perfection, while Constance Bennett gets big laughs as the tightly-wound, scheming "other woman"), and an invigorating, delightful change-of-pace for a talented performer who should never have let herself become entombed in iconography and "greatness."
The DVD:
The Video:
The full-screen, 1.33:1 video transfer for Two-Faced Woman does have some print damage from time to time, but overall, it's quite nice-looking, with a sharp picture, good contrast and gray scale, and blacks that are reasonable (check out the trailer, which obviously wasn't preserved and which looks too blown out; Garbo's age lines are far more noticeable). No compression issues.
The Audio:
The Dolby Digital English mono audio track is nicely fat, with a solid recording level and expected, but minimal, hiss. No subtitles or close-captions.
The Extras:
The original trailer is included here: way to go, Archive Collection!
Final Thoughts:

Forget this is Garbo's last time on screen. Don't get hung up on, "what if...." And don't dwell on the switch to comedy in her last two films. Just enjoy Two-Faced Woman for what it is: a sharp, surprisingly racy little romantic screwball comedy, with terrific supporting players and a lead performance by Greta Garbo that's executed with far greater skill than you'll see in a lot of these kinds of films. It's a delight. I'm highly recommending the Archive Collection's Two-Faced Woman.
---
Paul Mavis is an internationally published film and television historian, a member of the Online Film Critics Society, and the author of The Espionage Filmography.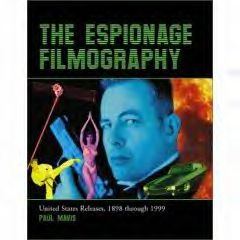 ---
C O N T E N T

---
V I D E O

---
A U D I O

---
E X T R A S

---
R E P L A Y

---
A D V I C E
Highly Recommended
---
E - M A I L
this review to a friend
Sponsored Links
Sponsored Links