Upstairs, Downstairs: The Complete Series - 40th Anniversary Collection
List Price: $199.99 [Buy now and save at Amazon]
---
So far, the best vintage television release this year (and certainly already on the list of 2011's best DVD releases). Acorn Media has outdone themselves with Upstairs, Downstairs: The Complete Series - 40th Anniversary Edition, a massive (yet trimly designed) 21-disc, 68-episode collection featuring all five seasons of the landmark U.K. period drama, along with a staggering group of extras, including 24 (!) episode commentaries, a five-part documentary, a 25th anniversary retrospective, interviews with the stars and crew, the rarely-seen alternate black & white pilot episode, and more. The Upstairs, Downstairs: The Complete Series - 40th Anniversary Edition is a masters' class for devotees of the series and lovers of vintage U.K. television, and it deserves our highest ranking here at DVDTalk.
Author's Note: It's impossible to give, in a paragraph or two, a detailed synopsis of the sweeping historical drama Upstairs, Downstairs, because over the course of its five-year run, it told a story spanning three tumultuous decades of English history, while featuring dozens of significant supporting characters. This synopsis, therefore, will just set the stage for the series, giving the unfamiliar reader a feeling for how the show started out.
The Edwardian Age, London, England, November, 1903. In the toney, fashionable section of Belgravia, at 165 Eaton Place, the Bellamy home and its occupants present a façade of implacable calm and solidity that not only is the cornerstone of the English Empire, but one that surely must give further evidence to the popular belief that if there is a God, he must be an Englishman. Lady Marjorie Bellamy (Rachel Gurney), considered one of the most beautiful and cultured women in England, is married to the stern but kind-hearted Richard Bellamy (David Langton), a Tory (conservative) Member of Parliament. Their son, James (Simon Williams), is a captain in the British Army, while their teenaged-daughter, Elizabeth (Nicola Pagett), has just returned from schooling in Germany (later, James's step-cousin and ward to Richard, dewy, sensual innocent Georgina, played by Lesley-Anne Down, will grow up in the Bellamy household). Models of propriety and sober deliberations, the very guardians of Britain's aristocratic class, the "upstairs" Bellamys do have their secrets―although very few escape the notice of the "downstairs" servants who loyally uphold the honorable Bellamy name. Lady Marjorie, a pillar of the gentry class whose family fortune allows the Bellamys to live in such comfort, has been tempted out of her sometimes unfulfilling routine by the promise of illicit love. Richard, the son of a lowly parson who married above his station, may stick with the Tories when it comes time to vote in Parliament, but he is troubled by his debt of gratitude to Marjorie's family, a debt that frequently influences his politics. James represents the cream of the English aristocratic officers' corps, but he's often weak and destructive when it comes to women. And English rose Elizabeth's schooling in progressive Germany may have backfired against her parents' attempt to solidify her future position in English high society.
Downstairs, where the servants toil from before sunrise to late in the evening, the clockwork-like timing of the innumerable chores that are needed to keep a fashionable London home running to perfection are organized with steely resolve by Hudson (Gordon Jackson), the family butler. He alone is permitted upstairs access to the Bellamys, and all problems of the house and staff go through him first, before they are measured and conveyed by this fiercely loyal, beautifully "correct" Scotsman. Hudson's opposite number in demeanor is Mrs. Bridges (Angela Baddeley), the perpetually scowling, grousing cook who keeps the scullery maids in order through sheer terror. Dark, grave-eyed, clear-thinking parlor maid Rose (Jean Marsh), is third in rank behind Mrs. Bridges and Hudson, while footman Alfred (George Innes) is a troubled cynic with dark secrets to keep (later, good-natured, fun-loving Edward, played by Christopher Beeny, will rise up through the ranks, beginning as Alfred's replacement) . Lady Marjorie's personal maid, Maud Roberts (Patsy Smart), is even more of an acerbic whinge than Mrs. Bridges, if that's possible. Most troublesome of all, though, is Sarah (Pauline Collins), an inveterate liar who worms her way into the Bellamy household time and time again, thumbing her nose at both the "upstairs" and "downstairs" hierarchies and snobberies (later, lovely Daisy, played by Jacqueline Tong, will present a much different portrait of a Bellamy housemaid). Through the decades (up to 1930), and through the various comings and goings of the players, this "family" created by the complex, sometimes cruel, sometimes loving, arrangement of master and servant, provides a window onto an England irrevocably changed by politics, war, and fate.
MAJOR PLOT SPOILERS WARNING!
Probably the one British historical TV drama most American viewers can recognize by name, regardless of whether or not they've actually seen it, Upstairs, Downstairs has become synonymous (at least here in the States), with a certain time period (mid-70s) and a certain context in television history (the peak of PBS's influence and reach into American homes, through its association with English programming), that I find terribly nostalgic. For a kid growing up in an Anglophilic home, Saturday night PBS pledge drives and Sunday afternoons and evenings filled with The Prisoner and Monty Python reruns, followed by a long-form historical drama (read: better-written soap opera) like The Forsyth Saga or Upstairs, Downstairs, were an oasis of foreign TV programming during a time when either Hollywood "Big Three" or local programming dominated the airwaves. I distinctly remember the hype that accompanied the arrival of Upstairs, Downstairs to Masterpiece Theatre, even down to the (spurious) rumors that the show might be a tad more licentious than we American viewers were used to, because it supposedly focused on the bawdy adventures of a rowdy bunch of servants in a rich household (the absence of several episodes from the first and second series on the PBS run added to these rumors that these particular shows were somehow "banned" due to content). It was "event" programming for the usually little-seen PBS channels, and with over a billion viewers in over 40 countries having seen the series over the past thirtysome-odd years (including a continuation of the show on U.K. television today), it's clear that Upstairs, Downstairs continues to strike some chord with audiences.
Conceived first in 1969 as a comedy by actress Jean Marsh (who plays the central role of Rose the parlor maid) and screenwriter/actress Eileen Atkins (who was originally slotted to play Pauline Collins' role of Sarah), Upstairs, Downstairs was transformed by producer/screenwriter John Hawkesworth and producer John Whitney into a drama to be called Below Stairs. Various networks were offered the project, until London Weekend Television opted to commission the series in the spring of 1970. Writer and script editor Alfred Shaughnessy was hired to flesh out and strengthen the characters, and a cast was hired (apparently, movie star Gordon Jackson's participation was key to the production getting the green light). Problems plagued the production of that first series, from unenthusiastic reactions from studio personnel as to the commercial viability of a period drama (which seems strange when the previous year's The Forsyth Saga was such a smash hit), to a strike by color technicians which forced the first six episodes to be shot in black & white. Eventually, due to foreign market considerations (mostly American TV), Hawkesworth was able to convince LWT to re-shoot the first episode in color (along with alternate endings for the black & white pilot to explain the absence of Collins after episode three), and everything seemed set for Upstairs, Downstairs' debut. Then, a regime-change at the network relegated those 13 episodes into limbo for almost a year until the new (and unenthusiastic) management finally dumped the series on Sunday nights at 10:15pm, in October, 1971: a virtual death sentence for the show, particularly since very little promotion was done for what was already considered a one-off write-off. Remarkably, viewer numbers were healthy from the start, and a time shift to 8:00pm catapulted the series into the ratings' stratosphere, guaranteeing a second series, with an eventual five-series run, and endless repeats and syndications since then (the series first showed up on American television in January, 1974).
I'm sure I haven't seen Upstairs, Downstairs since the 70s, when it was a staple of my local PBS station. So seeing the entire series in one fell swoop (57+ hours, not including the bonuses...all of which I'm ready to watch again if I could), proved to be a particular joy to me, since as a boy, I didn't catch nearly enough of the nuances of this exceptionally well-written series (it didn't help back then, either, that the show's continuity was iffy since episodes were missing from the original U.K. run). As I've often written in my other television reviews about long-form serial dramas, Upstairs, Downstairs critically provides the key ingredient for success in this genre: it creates a family that the viewer wants to visit with, in the privacy of their homes, week after week. There are characters we like, and characters we dislike, and as their revolving plots work themselves out, we begin to identify and empathize with them as we would old friends. Add to that family feeling clever scripting and a compelling framework of historical verisimilitude, and the Upstairs, Downstairs episodes manage not only to succeed on a basic level akin to high-gloss soap operas (distinctive characters, engaging story arcs), but they also manage to provide something more complex in their ruminations on the complicated dynamics of the English Edwardian class system (and cross-traffic relationships within that system). Always best when showing the hustle and bustle of how fine houses such as the Bellamys' were run, when Upstairs, Downstairs sticks with the "family" of servants and masters solving an internal problem (such as mentally ill George coming back to terrorize the family), or coping with outside forces (the visit of King Edward VII in Guest of Honor, probably the single best example of showing the process of running the house), not only is that "family" feeling reinforced, it provides ample fodder for these two classes to interact―and to clash (the next time you complain about your job, remember this: servants at the Bellamys were given one day off a month, every other Sunday evening off, and 2 hours on Sunday for chapel―the rest was work from sun-up to sun-down, with no breaks).
Equally important, Upstairs, Downstairs is "fair" to both sides of the masters and servants classes it delineates...if you even choose to boil down such a messy, problematic dynamic into mere "sides." That's probably why the series reached such a large audience (as it continues to do so today): traditionalists and reformists could both find their voices heard within this extended television family. Feminists could rejoice at Sarah's nose-thumbing at both the upstairs and downstairs classes' snobberies, or lament independent, "commoner" Hazel's stifling existence in the Bellamy household (the wife of James Bellamy, played by Meg Wynn Owen), while staunch conservatives could shake their heads along with Hudson and Richard Bellamy as both marvel at the sad spectacle of an English society of rules, where everyone knows their place and their function within that society, breaking down, or nod along with Lady Marjorie when she states "change" isn't always progress, but also disintegration. As well, the scriptwriters for Upstairs, Downstairs always make a point of showing characters having doubts about the "opposing" side, and everyone is shown to be both fallible and heroic. For instance, in A Perfect Stranger, pragmatic, strong Rose, who helps Hudson and Mrs. Bridges run the Bellamy house with unfailing resolve and resourcefulness, and who is always a compassionate defender of weaker characters, is shown to be rather pathetic and lacking in courage herself when a suitor offers her marriage―and the fearful unknown―on a sheep ranch in Australia. For all her talk of an outside world, and her complaints about the wearying work at the house, that's precisely what she comes running back to, while devastated at the knowledge that she failed herself (more tragedy awaits Rose when this suitor reenters her life...). "Absolute" characters don't exist in Upstairs, Downstairs, and that keeps the drama fresh. Just when we expect the show to fall into easily-anticipated clichés, a character switches-up, acting magnanimously or selfishly against their type, and the viewer gets a new perspective on the show.
What I found most remarkable about Upstairs, Downstairs was, despite various different scriptwriters, the series was able to maintain a very credible, steady focus on illustrating the evolution of English society from the Edwardian period up through WWI and the world-wide depression of 1929. Not merely content to conjure up intertwining dramatic subplots for the characters to act out, Upstairs, Downstairs also serves as a fairly compelling introduction to its particular historical timeline, fleshing out with small, telling details some of the larger sociological/political/historical issues and events that occurred in England at that time. I was particularly taken with its sustained look, through the interaction of servant and master, at the changing circumstances of class distinctions. Beginning with an England where the word of the master is law with the servants, backed up by the head servant, Hudson, who also regards his position as one that supports and defends the status quo (and indeed who takes great pride and even snobbery in observing those rules), the arrival of willful, pleasure-seeking commoner Sarah, and educated iconoclast Elizabeth, are indicators of where this status-quo will wind up (as Elizabeth warns in one episode, English aristocratic society "has a big surprise coming," and they're not going to like it). Through incremental change heightened by social and economic factors, such as the rise of the rich middle class' influence in the government, usurping the aristocrats exclusive hold on power, and the increased opportunities in industrialized England for those who once only thought being a servant would lead to a better life, such "maintenance of order" as Hudson so steadfastly tries to adhere to, becomes if not meaningless than at least irrelevant. We admire Hudson's strong beliefs, and we may even wish they could hold on still...but we eventually see that it's a losing battle: they have no place in the increasingly egalitarian―and rootless―modern England. Upstairs, Downstairs, better than any historical television drama I've seen, consistently maintains this long-view focus, never letting the viewer become settled and comfortable in a phony historical context that never changes.
It's impossible within the scope of this review to look closely at all the worthy episodes included in this 5-series (season) show, because so many of them are good enough for individual write-ups. Of course, there are missteps, such as the incomprehensible The Swedish Tiger, or the nonsensical Why Is Her Door Locked?, where Mrs. Bridges has a nervous breakdown and steals a baby(!). But they're very rare. Many fans of the series particularly like the war years episodes, which I find compelling, as well. In the fourth series, the opening episode, A Patriotic Offering, is a prime example of the series adapting its main focus―the social interaction of masters and servants through the running of the Bellamy house―to a changing historical context; in this case, the arrival of Belgium refugees to the Bellamy house. When the refugee committee (run by do-gooder high-society matrons) guilts Hazel, now lady of the Bellamy house after marrying James, into accepting a small family of Belgium refugees, the servants, led by Hudson, prepare as if royalty is coming―which indeed they think the refugees are, due to the committee's careful selection of "suitable" refugees for "suitable" households. Imagine Hudson's and Rose's horror, then, when a large family of lice-ridden peasants invade the Bellamy house, acting none-too-grateful for the Bellamys' kindness in the bargain. The irony of the servants acting snobbishly to these peasants is brought into relief when cultured Georgina (who one would think would react with even more distaste) acts as sympathetic interpreter/go-between, translating the horrors this family has gone through at the hands of the Germans, as well as clearing up the cultural differences that led to all the misunderstandings with the servants in the first place. It's a beautifully-crafted episode (written by my favorite scribe for the series, Rosemary Anne Sisson), both funny and deeply tragic and moving, and it perfectly encapsulates what Upstairs, Downstairs can achieve through its historical framework.
Of course, this consistently fine writing and attention to detail in the production would be for naught, should the performers have failed to measure up to their carefully crafted characters. Fortunately, that's not an issue in Upstairs, Downstairs. Certainly one of the most memorable characters in the series is Sarah, the rambunctious little tart who stirs up so much trouble in the Bellamy household. I've written before about Paula Collins, and I'll admit I'm not particularly a fan of the actress, but I will give her her due here: she's quite adept at being exceedingly irritating to both the servants and masters at 165 Eaton Place, and that's precisely what's called for for her character. She makes a strong impression right from the start, and her continuous popping-up throughout the first few seasons, ready to cause trouble again, is always amusing. Equally good is Collins' real-life husband, John Alderton, who portrays the cunning, quiet, mysterious Thomas Watkins, the Welsh chauffeur who always manages to land on his feet, like a cat, after several misjudged con jobs at the Bellamy household. It's a pity that Rachel Gurney left the series early on; she's absolutely perfect as Lady Marjorie Bellamy, and her chemistry with the equally wonderful David Langton as the conflicted Richard Bellamy, was spot-on. One can't say enough about Angela Baddeley as the gruff, grousing cook Mrs. Bridges (who could go all soft and cuddly at the drop of a hat), nor Jenny Tomasin as the perpetually confused, crying scullery maid, Ruby. And Christopher Beeny matures into his role quite nicely as fun-loving Edward, returned from the war wiser and more responsible. Beautiful Lesley-Anne Down shows range, as well, when she takes young Georgina from naïve schoolgirl to cool society mistress. I've written before about Nicola Pagett, so it's no surprise to me that her combination of almost supernatural prettiness, with her accomplished skills as a dramatic actress, makes such an indelible impression here (indeed, her sudden disappearance from the series―apparently due to some behind-the-scenes complications―leaves a hole with the viewer that is never satisfactorily filled). And most certainly, the two core leads of the series, Jean Marsh and Gordon Jackson, are absolutely indispensable from Upstairs, Downstairs as a whole. I've seen Marsh in other projects (she was particularly good as the dark, traitorous spy in the WWII action adventure, The Eagle Has Landed), but this long-form serial gives her a chance to really develop and grow the character she created for herself, and she's quite remarkable in the range of depth she achieves with Rose. It's a fascinating character, deeply sympathetic, and Marsh deservedly won the Emmy in 1975 for her accomplished turn. As for Gordon Jackson, what can one write about his creation, Hudson, that hasn't already been noted? Jackson is Hudson, in every move and line reading, in a performance sustained over five seasons that's notable in its underplayed reserve―a crafty but necessary-to-the-character technique that brings all the more attention to his turn. Jackson's performance is the rock upon which Upstairs, Downstairs is built, offering a sureness and solidity, both of characterization by the scribes and execution by the performer, that firmly anchors the viewer regardless of the season or episode. I don't know if other performers were offered the part first, but it seems inconceivable now how anyone could improve on Jackson's performance. It's an iconic turn, and one of the most memorable in this genre.
The DVD:
The Video:
The full-screen, 1.33:1 black & white and color transfers for Upstairs, Downstairs: The Complete Series - 40th Anniversary Edition look quite good, considering how vintage English TV programs from this period generally go. The black & white videography is sharper but darker than the more blown-out color episodes (which obviously dominate: 62 episodes to just 6 black & white). Typical anomalies associated with early 70s videography are present here (flaring, video noise), but they're minimal. A solid presentation considering.
The Audio:
The Dolby Digital English mono audio tracks are entirely serviceable, with a relatively strong re-cording level, low hiss, and English subtitles to help.
The Extras:
Wow. Many of these extras were available on previous Region 2 DVD releases of Upstairs, Downstairs, but they're first time, as far as I can tell, for America (the previously released spin-off, Sarah and Thomas, has not been included here). First off...who ever heard of 24 episode commentaries for a TV series set? That's an incredible number, and just so you know: yes, I listened to them all...and they're terrific. Spread across the five discs, and featuring most often Jean Marsh and Simon Williams, other performers such as Jacqueline Tong, Nicola Pagett, and George Innes show up, as well as writers such as Fay Weldon and Rosemary Anne Sisson, and Alfred Shaughnessy, and their stories and observations on the production of Upstairs, Downstairs are invaluable. I also particularly enjoy the sometimes feisty give-and-take between these British actors and actresses and writers, who don't hesitate to poke fun at each other, or spout off on various topics germane to the discussion, all without fear of offending anyone (how refreshing after the P.C.-timid commentaries on American DVD releases).
On volume one, the original black & white pilot episode is included, with the alternate ending explaining Sarah's exit from the Bellamy house. As well, part one of The Making of Upstairs, Downstairs is included, from 2006 (each episode of the five-part doc runs about 52 minutes). Volume two has part two of this informative, entertaining documentary, along with Simon Williams and Alfred Shaughnessy in Conversation, a 23-minute discussion between the James Bellamy actor and the series' talented script editor. Volume three includes part three of The Making of Upstairs, Downstairs, with an interview with Gordon Jackson (must be during the original run of the series) on the Russell Harty Plus chat show, also included. It runs 6:30, and Jackson is relaxed and quite pleased to be talking about his career highpoint (and no, he doesn't tear off his shirt or slap campy Russell). Volume four has, what else, part four of that documentary, along with two more clips from the LWT series, Russell Harty Plus chat show, where he interviews Jean Marsh and Angela Baddeley. Marsh, tanned and looking adorable in jeans and t-shirt and pony tail (...and a glass of champagne), talks about her promotional trip to America (lots of nice things to say about the States), and her many suitors there (I can understand...she's irresistible). Baddeley, looking deliciously posh and glam (and so much smaller without her padding), is delightful talking about her career. I love these types of old chat show clips, and Harty is an amusing host. Finally, on volume five, the final episode of The Making of Upstairs, Downstairs is featured. My favorite bonus is next: Russell Harty Goes Upstairs, Downstairs, a 30-minute show where interviewer Harty visits the sets of the series the day after it has wrapped its series' finale. As the cast delightfully slips in and out of character, Harty slips in some snarky comments, with the cast giving them back in kind. It's a lovely, wonderfully strange program, giving TV addicts like myself goosebumps at the possibility of doing the same thing ourselves (wouldn't you have liked to pretend with Marsh and Down, while trading quips with polished Langton?). Next, Gareth Hunt presents Upstairs, Downstairs Remembered, a behind-the-scenes documentary from 1996 (?) that runs 50 minutes (lots of good interviews here, with some fun stories about the production). Finally, from 2006, Sandy's Last Stand, running 13:15, features a fascinating interview with the series' composer, Alexander Feris.
An amazing, overwhelming collection of extras.
Final Thoughts:
It's a term overused for television that, in the end, won't matter; however, Upstairs, Downstairs truly is "landmark TV," and the Upstairs, Downstairs: The Complete Series - 40th Anniversary Edition from Acorn Media is about as complete a picture of the series as you can get. A beautifully scripted, complex long-form drama/serial, made successful by an incredible array of talented British performers, Upstairs, Downstairs is required viewing for anyone interested in television drama. And with almost 26 hours of bonus material included here, Acorn's Upstairs, Downstairs: The Complete Series - 40th Anniversary Edition is a must-have DVD set. I'm giving Upstairs, Downstairs: The Complete Series - 40th Anniversary Edition our highest ranking here at DVDTalk: the DVD Talk Collector Series.
---
Paul Mavis is an internationally published film and television historian, a member of the Online Film Critics Society, and the author of The Espionage Filmography.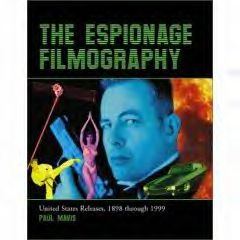 ---
C O N T E N T

---
V I D E O

---
A U D I O

---
E X T R A S

---
R E P L A Y

---
A D V I C E
DVD Talk Collector Series
---
E - M A I L
this review to a friend
Sponsored Links
Sponsored Links