Rio Conchos & Take a Hard Ride
List Price: $14.97 [Buy now and save at Amazon]
---
One bullseye and one misfire. Shout! Factory, showing they've got more on their mind than just vintage television, has released through their Wild West Collection series a vintage Western double feature (or more accurately, a Jim Brown two-fer...or even a Jerry Goldsmith double album if you'd rather): Rio Conchos & Take A Hard Ride. Rio Conchos, from 1964, stars Stuart Whitman, Richard Boone, Edmund O'Brien and in his first movie role, football legend Jim Brown. From 1975, Take A Hard Ride features Brown in the lead, along with Lee Van Cleef, Fred "The Hammer" Williamson, Catherine Spaak, Jim Kelly, Barry Sullivan, and Dana Andrews. A couple of original trailers are included on these fairly good widescreen transfers, with some new interviews with Williamson and Kelly―nice. Let's look very briefly at each film.
RIO CONCHOS
At an Apache burial, a solitary figure raises his brand-new Winchester repeating rifle and fires, killing them all. Former Confederate Major James Lassiter (Richard Boone) is on a mission: to kill as many Apaches as possible until he meets up with Apache chief Bloodshirt (Rodolfo Acosta), the murderer responsible for the sexual torture and death of Lassiter's wife and baby. Lassiter's rifle, however, is of keen interest to Captain Haven (Stuart Whitman), who along with his second, Sergeant Franklyn (Jim Brown), are tracking down the shipment of 2,000 such rifles stolen under their guard. With Lassiter brought back to camp at gunpoint, he's offered a choice: his life in exchange for leading Franklyn and Haven undercover into Mexico, where Lassiter feels the guns are being sold to the Apache by Colonel Theron "Gray Fox" Pardee (Edmond O'Brien). Along for the ride are Juan Luis Martinez (Tony Franciosa), a murderous bandito brought by Boone to "watch his back," and "Sally" (Wende Wagner), an Apache woman taken prisoner during the ride to Mexico.
SPOILERS WARNING!
A tough, nasty mid-sized Western that didn't get a lot of attention when it was released in 1964 (no doubt because 20th Century-Fox was still reeling from the Cleopatra nightmare), Rio Conchos plays favorably today when seen in context with other big studio Westerns from the mid-to-late sixties. While it's true that Rio Conchos does bear some resemblance to the better-known The Comancheros from 1961, which was co-written by the same author, Clair Huffaker (based on his novel, too) and which also co-starred Stuart Whitman, Rio Conchos has enough interesting side elements going on to match up well against that earlier John Wayne hit. Coming out when the civil rights movement was gathering more and more steam, one might expect the movie's subtext of racial tension between ex-Confederate Boone and black Union soldier Brown to be a major element in the film. That dynamic is explored here, but it doesn't take center stage (Brown's too-ready acceptance of Boone seems calculated to curry favor with the audience), with Huffaker and co-scripter Joseph Landon (The Rise and Fall of Legs Diamond, Von Ryan's Express) focusing on the more showy aspects of Boone's poisoned hatred for the Apache and how that hate affects his judgment as he comes closer to Pardee. Rio Conchos doesn't pull any punches showing the effects of the Apache raids; there's an effective shot by Douglas that shows Boone watching the death (just off camera) of a white woman who has been sexually tortured by the Indians―a death that pushes him over the edge when he remembers the death of his own wife and baby. Nor does the movie excuse those attacks away, either; pointedly, the script has Brown (who still retains his human decency in the face of all that killing) tell the almost-mad Boone, laughing at the death screams of burning Indians, that "doin' like they do don't make it right." It's an unsentimental approach to a complex issue, complicated by our identification with the anti-hero Boone.
Indeed, Rio Conchos has quite a dense web of themes running through its well-staged action sequences, ranging from Whitman's quest to redeem himself since he allowed the rifles to be stolen in the first place (probably the film's least-developed element, to the detriment of Whitman's role here), to the evolution of the Apache "Sally" character who is forever changed by the death of the white baby she cared for after the Apache attack (another involving subplot that refuses to take the now-P.C. "even-steven" approach to the story's Apache atrocities), to the film's most interesting element: the madness of Confederate Colonel Pardee who arms the Apache, encouraging their slaughter as he "gets even" with the Union for winning the war. As Boone, Whitman and Brown are captured and taken to Pardee's compound, the scripters and director Gordon Douglas (one of my favorite "utility" directors―and I don't mean that as a pejorative), with the help of Edmund O'Brien's solid characterization, create a memorable Heart of Darkness-like portrait of madness for O'Brien, a "rebel without a cause," if you will, whose hatred for the "bluebellies" has twisted him beyond sanity. Utilizing a terrific set that seems to anticipate Leone, Boone is escorted into O'Brien's antebellum mansion, squatting in the middle of the Mexican (actually, Utah) desert, consisting of nothing but a false front, one or two bare side walls, and two curving staircases that lead to nowhere: just like Pardee himself. It's a brilliant visual representation of the character and his sickness, and it and O'Brien's character give Rio Conchos a measure of delusion fantasy that puts it above most of the big studios' more conventional meat-and-potato" Westerns from this period.
Director Douglas (too many films, but favorites include Them!, Elvis' best comedic performance in Follow That Dream, In Like Flint, The Detective), always dependable for a zippy, entertaining film, keeps his frames (with the aid of celebrated cinematographer Joseph MacDonald) clean and unobtrusive, while moving the story along in a timely fashion. Rio Conchos straddles that time period when Hollywood studio films (Westerns in particular) began upping their violence quotas, with Douglas staging some hard-charging action, including a nicely-choreographed battle with Mexican banditos that survives ludicrous miscasting of Vito Scotti as the bandit leader (I adore Scotti...but he's awful here), the "gauntlet" scene where the three leads are dragged by horses and beaten by the Apache (Douglas keeps the camera on the actors as we're dragged along with them―quite dynamic), and the final battle at Pardee's compound, which leads to the tragic ending (all of this accompanied by master composer Jerry Goldsmith's scintillating, sweeping "rattlesnake" musical score).
Whitman has the least to do here, even though nominally he's the lead star (he's billed first), and one has to wonder what he was thinking, taking this nothing role when all the showy set pieces belong to the Lassiter character. Jim Brown, in his first film role, has his dialogue kept to a minimum, but he moves well in the action scenes, and his inexperience in front of the camera is used to good effect as Douglas keeps him mostly silent and still―an effective counterweight to Boone and O'Brien's more emphatic turns (let's not even mention the badly miscast Franciosa, who is charming, yes, but deadly threatening, no). As for Boone, he's hamming it up something fierce in Rio Conchos, but that's okay, because it works well against the relatively quiet Whitman and Brown. Boone, always a quirky, unsettling performer, throws our audience identification anticipation by portraying a mean-spirited drunk made psychotic by the murder of his wife and child (Boone burning the Indians and laughing, yelling, "Let 'em burn! Let 'em burn!" accompanied by frenzied screaming, is fairly graphic for 1964). Looking seedy and overweight, he's the damnedest Western hero you're supposed to identify with, appearing more like the anti-heroes you'll find in the upcoming spaghetti westerns coming out of Italy. With the aid of the well-structured script, though, Boone gradually evolves Lassiter into a semblance of a hero who, importantly, still dies because he can't let go of his hatred. Rio Conchos on the surface may look like a mid-sized studio Western with second-tier stars, but it's surprising hefty when it comes to mixing ideas and action.
---
TAKE A HARD RIDE
Having newly acquired a vast fortune of 86,000 dollars, cattle boss Morgan (Dana Andrews) and his right hand man, Pike (Jim Brown), are now headed to Senora, Mexico, where Morgan has plans to "do things" they've always planned in "a place where a man can be what he is." Unfortunately, other men who are what they are shoot Morgan dead, who makes Pike promise, right before he expires, to take the money to his widow and complete his plans (we never really know what those plans are...). So Pike is off to Mexico with 86K...and every thief and murderer is after him and the loot, including bounty hunter Kiefer (Lee Van Cleef), a silent, watchful killer who keeps his distance, waiting for his chance. Aiding Pike are smooth-talking gambler/cheat Tyree (Fred Williamson); former prostitute Catherine (Catherine Spaak), and mute Kashtok (Jim Kelly), Catherine's friend and bodyguard, as they flee from pursuing sheriff Kane (Barry Sullivan), who wants Pike dead.
SPOILERS WARNING!
A major disappointment for anyone looking for the fun and excitement of the three leads' previous outing: the classic blaxploitation actioner, Three the Hard Way. No doubt this Italian-South American co-production was intended as a quick, profitable follow-up to that money-spinning drive-in/grindhouse favorite, but even with the services of the same scripters (Eric Bercovici and Jerrold L. Ludwig), Take A Hard Ride initially promises a lot of amusement...and almost immediately peters out into tedium. It doesn't matter that the story is nothing more than an excuse for an extended sequence of attack scenes punctuated by character pieces (actually, it's more like the other way around: too much talking and not nearly enough attacking). Who cares if Take A Hard Ride has a story or not? The leads are charismatic (well...at least Brown and especially Williamson are); the set-up promises a lot of action, and we're intrigued by the possibility of mixing the blaxploitation and western genres.
Opening with a familiar but at least welcome sequence where bounty hunter Van Cleef zaps a criminal now living as a solid citizen, Take A Hard Ride seems to know where its going at the start: somehow, bounty hunter Van Cleef is going to wind up pursuing Brown, with an inevitable showdown. It's a little fuzzy when the script has Brown and Andrews talking around their plans in Mexico "where a man can be what he is" (the way this plays out, we assume Andrews means where Brown can live without the prejudice he finds in America), but once we see that won't be the main focus of the movie, with Andrews dying and Brown on his way, how hard is it to make that dash for the border exciting for the audience?
Apparently...harder than it looks. What follows is a thoroughly routine set of encounters between Brown and various adversaries, black and white, as Brown works out a contentious Butch Cassidy and the Sundance Kid Meets Leone relationship with dashing Williamson. Which would be fine...if the film moved. However, Take A Hard Ride slogs along at seemingly twice its actual running time, with far too many cliched or pointless dialogue exchanges gumming up the works. Worse still, there doesn't seem to be any reason for Van Cleef to be in this movie. If the opening sequence makes you think he's going to be Brown's main adversary, think again. Throughout Take A Hard Ride, he rides along, following Brown and Williamson, not doing much, watching, waiting...and then, when it appears he's going to take the two on...he rides off, leaving them alone with the loot. Why? The movie ends without an explanation, and frankly we don't care because the bounty hunter character was so sketchy to begin with he never was believable anyway. Director Antonio Margheriti (everything from Castle of Blood to Wild, Wild Planet to Yor, the Hunter from the Future) knows how to stage an exciting scene, that's for sure, and when he swings into action, Take A Hard Ride is passable spaghetti western fun (particularly when composer Jerry Goldsmith's memorably sweeping score boosts what's happening on the screen―it's the best element in the movie). It's just too bad Margheriti's swinging so infrequently.
The DVD:
The Video:
Rio Choncos' anamorphically-enhanced, 2.35:1 widescreen transfer looks quite clear and sharp, with solid color, minimal print damage (some minor dirt and scratches here and there), and acceptable grain. Take A Hard Ride's anamorphically-enhanced, 1.85:1 widescreen transfer looked a little dark to me (it could have been the original look of the cinematography), with a medium-sharp image, good color, and apparent grain here and there (again, that could stem from the original materials used here for the transfer). On the whole, solid transfers for these little-seen library titles.
The Audio:
The Dolby Digital English split mono audio tracks for both films are robustly re-recorded...although it is a pity we can't hear those marvelous Goldsmith scores in stereo. No subtitles or close-captions, either.
The Extras:
Original trailers for both films are included, while Take A Hard Ride includes two new interviews recorded in 2011: Spaghetti Soul: Interview with Fred Williamson and Kashtok Speaks: Interview with Jim Kelly. Williamson is his usual articulate, humble self (I'm not sure he ever really tapped into how good of an actor he could have been in the right project), and he offers some insights into the film's production and cast. It runs 16:20. Kelly, equally well-spoken and interesting, talks for 10:02 about his film career and (briefly) about Take A Hard Ride.
Final Thoughts:
Rio Conchos is a solid, intriguing mid-level Western with good performances and some ideas behind its robust action. It comes highly recommended. Take A Hard Ride, however, with the level of talent in front and behind the camera, is a disappointment, with a slow script and fuzzy characterizations. It's a rental, at best. So, let's split the difference on this double-feature and recommend Shout! Factory's Wild West Collection release of Rio Conchos & Take A Hard Ride.
---
Paul Mavis is an internationally published film and television historian, a member of the Online Film Critics Society, and the author of The Espionage Filmography.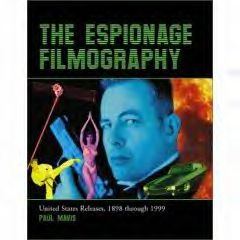 ---
C O N T E N T

---
V I D E O

---
A U D I O

---
E X T R A S

---
R E P L A Y

---
A D V I C E
Recommended
---
E - M A I L
this review to a friend
Sponsored Links
Sponsored Links