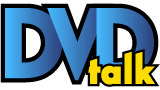 List Price: $19.98 [Buy now and save at Amazon]
---
Solid The Day of the Jackal knock-off. M-G-M's Limited Edition Collection of M.O.D. (manufactured on demand) discs has released Hennessy, the 1975 American International Pictures actioner starring Rod Steiger, Lee Remick, Richard Johnson, Eric Porter and Trevor Howard. Hennesy kicked up a bit of dust when first released because footage of the British Royal Family was skillfully inserted―without their approval―into the narrative, but today, if it's remembered at all, Hennesy gets a nod for a relatively rare low-key turn by hambone extraordinaire Rod Steiger, and clean direction by Don Sharp. An original trailer is included as a bonus in this passable transfer.
Belfast. The Troubles. Demolition expert and former I.R.A. soldier Niall Hennessy (Rod Steiger) wants nothing more to do with the terrorist group; his wife, Maureen (Diana Fairfax) and young child, Angie (Patsy Kensit), come before country. Sean Tobin (Eric Porter), an officer in the I.R.A. and on the run from the British, wants one more favor from his former best friend: a delivery of gelignite for bombs, to continue the drive to push the British Army out of Ireland. Hennessy refuses, declaring that he doesn't believe in violence anymore, but when his daughter and wife are accidentally mowed down by an injured British soldier, Hennessy's world comes to a halt. Seeking revenge, he plans on blowing up the British Royal Family when they attend the opening of Parliament, and both Tobin (who knows what will happen to his movement should Hennessy succeed) and Inspector Hollis (Richard Johnson), a grizzled veteran of the dirty fighting in Ireland, have to stop Hennessy before it's too late.
MAJOR PLOT SPOILERS WARNING!
Hennessy caused some controversy when it was released in Great Britain back in 1975 for the inclusion of some terrific widescreen color footage of the Royal Family, incorporated directly into the narrative structure of the film (and giving credit where it's due: you would never think the two sets of footage were separately filmed: they're relatively seamless, which must have really ticked off the R.F.). After the threat of a lawsuit, AIP had to include a disclaimer (seen here on this transfer of the movie), making sure everyone understood that the Royal Family were not actors in this nasty little thriller. It's certainly understandable why the Royal Family, noted for remaining relatively mum on the specifics of political decisions made by its Parliamentary government, wouldn't want to be directly associated with Hennessy: it's quite bleak in its lose-lose depiction of "the Troubles," summed up visually (and quite nicely) during the opening riot scene. Built perfectly by director Don Sharp and editor Eric Boyd-Perkins, the riot becomes more and more tense as the Irish kids throwing rocks at the British become more agitated, hitting their marks more decisively until an I.R.A. operative, hiding in a room over the street, ignites a bomb. The violence increases until a soldier, hit in the head, falls while simultaneously pulling the trigger of his machine gun, mowing down several civilians...including innocents Maureen and Angie Hennessy, who weren't involved in the riot. It's an excellent scene of senseless violence ignited by intractable political positions, showing the dangerous restlessness of the Irish youth, the grim helplessness of the British soldiers' presence agitating them, and the cold, calculating terrorism of the I.R.A..
The rest of Hennessy is fairly familiar to anyone who has seen The Day of the Jackal, with screenwriter John Gay (Separate Tables, TV's The Bunker) sticking closely to Forsythe's earlier template of showing a relentless assassin bent on taking out a prominent political figure while the police, fully aware of the plot, scramble madly to take him down. Gay does manage to add a potent twist to this storyline by having the I.R.A. and the cops forge a tentative, uneasy alliance, since Tobin knows how badly the I.R.A. will be punished should they be held responsible for the deaths of the Queen and her family. Gay plays it smart with this barely-there détente, keeping it suspicious and paper-thin before it breaks apart naturally, adding to Hennessy relatively realistic tone. The only logistical problems with the script come at the end of the film, when Steiger is running around the sparse, small Parliament sets without anyone chasing him. Was it the low budget here (although that low budget necessitates lots of location shooting, which gives the film a gritty, realistic feel)? Or just a failure to realize these scenes seem slightly silly, considering the cops already know about the plot? It's a credit, though, to director Don Sharp's (The Kiss of the Vampire, The Face of Fu Manchu, Callan) clean, efficient, uncluttered direction that, illogical as these scenes seem after we think about them...we don't think about them until after the movie is over: we're too caught up in the excellent suspense to say, "Hey, wait a minute...."


As for the performances, Steiger keeps the film grounded in a rather surprising performance for him, if you're at all attuned to his other big-screen turns during this period of his career. Lee Remick, good here but too beautiful and glamorously-coiffed by half to be believable as the widow of an I.R.A. soldier (that Hollywood hairdo she used in all her later movies...), has a potentially interesting character to exploit: distrustful of Steiger, an old family friend, whom she hates when she finds out he was just using her (Gay is smart to keep their relationship strictly non-romantic). But she's really just a convenient plot point to have around to provide Steiger with a hiding place in London. Steiger's character is the focal point, and it's sketched out with efficiency and economy. Gay and Sharp get right to the point of the character: he has a shady background with the I.R.A. that he obviously regrets (thus his refusal to help Tobin), but once his family is killed ("I put my family first."), he's single-mindedly bent on revenge against the country he feels is responsible. Steiger could have taken such a melodramatic character and blown it up to his then-customary gigantic proportions, laying on the shtick and eye-rolling and vocal calisthenics that made the actor a parody of himself during the 1970s (you need only to see Waterloo to get a good idea of this).
Instead, he's remarkably subdued here. Of course he gets one big howling scene (when he discovers his dead family's bodies), and he gets to put on the funny makeup and lose the toupee when he impersonates an M.P. as part of his final assault. In most of the film, however, he's quiet and interior, working against the expectations we have for a character such as his in this type of revenge actioner. He's not seething with rage, or macho tough, but rather quietly tortured―an automaton of destruction. Yet it's not a boring turn, either, as that latter description might suggest. It's a thinking man's turn in an action movie, and it's quite welcome. Of course, director Sharp and Gay give us what we want when we want it (Steiger's demise is spectacular...and spectacularly, grotesquely funny), but if you're familiar with action films from the mid-70s, you'll be pleasantly surprised by the subtle depth of Steiger's performance.


The DVD:
The Video:


The anamorphically-enhanced, 1.85:1 widescreen transfer for Hennessy looks a bit soft, with grainy sequences and muted color that indicates the original materials used here for the transfer weren't top-notch. Still, it looks better than the old VHS copy I used to have.


The Audio:


The Dolby Digital English mono audio track is adequate, with dialogue a bit muffled at times and a fluctuating recording level (no doubt the original materials again). No subtitles or close-captions, either.


The Extras:


An original trailer for Hennessy is included here as a bonus.


Final Thoughts:


A grim, layered little revenge drama, given a big boost by Rod Steiger's quiet turn. Hennessy's basic framework may be derivative, but it's executed with some efficient verve...even if the final action is a little silly. I'm recommending Hennessy.


---


Paul Mavis is an internationally published film and television historian, a member of the Online Film Critics Society, and the author of The Espionage Filmography.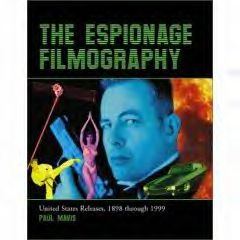 ---
C O N T E N T

---
V I D E O

---
A U D I O

---
E X T R A S

---
R E P L A Y

---
A D V I C E
Recommended
---
E - M A I L
this review to a friend
Sponsored Links
Sponsored Links