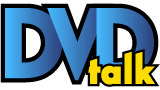 List Price: Unknown [Buy now and save at Anrdoezrs]
---
The trouble with Crazy, Stupid, Love.--which is a thoroughly engaging picture that will probably prove quite popular--is that it's about the wrong couple. The narrative is primarily concerned with Cal (Steve Carell) and Emily (Julianne Moore), who have been married for 25 years and are getting a divorce. But it also, secondarily, the story of Jacob (Ryan Gosling), the ladies' man who takes Cal under his wing ("I'm gonna help you rediscover your manhood"), and Hannah (Emma Stone), the sexy, funny law student who changes him up.
Let's be clear: Carell and Moore are good, very good, believable and grounded, and while the scenes of Jacob cleaning Cal up and teaching him how to talk to women have been done before, Carell and Gosling do them with a playful energy that's refreshing. But when Stone and Gosling get on screen together, it's suddenly another movie--a better movie, a smarter and funnier one that ends up getting smothered by the picture's imposing style and formulaic construction.
Again, this is not to say that the Carell-Moore plot is a total waste; there are good things happening there, right from the beginning. Their split comes early, out at dinner, as they scan the dessert menu and she says "I'm just trying to think about what I want" and we realize--before her husband does--that she's not talking about dessert. Later, as he is finishing up packing his U-Haul, there is an insightful scene of the longtime couple pointedly not talking to each other; she's soul-searching out loud while he's issuing warnings about the sprinklers, and in that crisp and efficient exchange, we understand exactly where they are.
Unchecked, Carell can still veer into his sitcom moves, but Moore brings out the best in him--she underplays and he matches, allowing the pair to find the emotional truth in their encounters (the quiet desperation of his plea "I'll leave tonight, I'll sign whatever you want, just please stop talking about it" is heart-wrenching). When they see each other at a parent-teacher conference, for the first time since the big break, directors Glenn Ficara and John Requa (I Love You, Phillip Morris) thankfully allow the awkward silence between them to just sit there a minute, to let that moment live, to revel in the extended and flabby way he answers when she asks if he's seeing anyone.
The space the filmmakers give to that moment is particularly welcome given the somewhat suffocating style of the picture. The screenplay is by Dan Fogelman, whose credits are primarily confined to animated films like Cars, Tangled, and Bolt; he carries from them an irritating reliance on the music montage, which is here trotted out with alarming frequency. We get a the inevitable montage of Cal and Jacob shopping and grooming, the montage of Cal watching Jacob at work, the montage of heartbroken characters before the tidy resolution, and so on. When Cal finally finds his groove and becomes a happenin' playa, we get a sequence spinning from one conquest to another in he and Jacob's home bar, seeming to place him at every table at once. But the scene doesn't actually work, because we're wondering how they did it, and that's a distraction; it's the filmmakers showing off rather than advancing the narrative.
But just when we're starting to lose faith in the movie, suddenly (and wisely), it all but turns itself over to Gosling and Stone, whose brief (but electrifying) early flirtation resumes with a second act stretch that is, far and away, the film's best sustained sequence. Jilted by her mediocre-at-best boyfriend (Josh Groban), Stone's Hannah storms into Jacob's favorite bar, plants one on him, and informs him that he's taking her home. That's a great, sexy moment, but the scene that follows is even better--suddenly stripped of her self-confidence and aware of his vast experience, she paces in his apartment and deconstructs the entire situation, to both his bemusement and alarm.
It is, at risk of hyperbole, a perfect scene. Every beat is held exactly as long as it should be, every line is precise and correct, the chemistry is a slam-dunk, and these two actors--these two beautiful, witty, disarmingly natural actors--are utterly incapable of letting a false note seep in. They're funny together, and charming, but the movie is in trouble after that, because Stone and Gosling have now rewritten the rules; they're so real in that sequence that the sitcom bullshit that follows feels even more patently false.
There is a third-act crisis and reveal that is not only clunkily constructed, but is dependent on a case of split-second timing that the writers of Three's Company would have dismissed as implausible. And then there is the big emotional climax, a giant scene at a school graduation that would be downright embarrassing were it not so utterly preposterous. Both of those set pieces are the kind of thing we'd expect in a typical ensemble romantic comedy, in a Valentine's Day or Love Always or their ilk. And if we really thought that the level of those films was the best Crazy, Stupid, Love. could do, maybe it wouldn't be such a disappointment when it arrived there. But it could have been better than that, could have risen throughout to the sparkly fizz of the Gosling-Stone scenes, or could have matched their level of engagement with a story of a sour marriage that was messier than this procession of montages and easy resolutions (they even end a fight scene with a sudden downpour, which they think is excused by having Carell mutter "What a cliché"; as we learned last week in Friends with Benefits, acknowledging a cliché is not the same thing as transcending one).
So is Crazy, Stupid, Love. worth seeing? Sure. The performances are stellar, the execution is smooth, and there are plenty of laughs. And there is, as mentioned, one perfect scene--and while I can wish there were more, I can also acknowledge that that's one more than you'll find in most movies.
Jason lives in New York. He holds an MA in Cultural Reporting and Criticism from NYU.
Sponsored Links
Sponsored Links