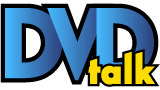 99 And 44/100% Dead / The Nickel Ride
List Price: $19.93 [Buy now and save at Amazon]
---
Reviewed by Glenn Erickson

Shout! Factory has really scored this time, with a pair of 1970s crime thrillers that were mostly given a cold shoulder when new, but have remained on fans' wanna-see lists ever since. Both are by top directors, with top talent behind the camera. The first is a neo-noir that can rub shoulders with the grim mob picture The Friends of Eddie Coyle. The second is a wild genre hybrid that got lost in translation, as if someone on the production resisted the film's own cockeyed pop art premise. It's still enjoyable. Best of all, both pictures are presented in nearly perfect widescreen transfers that maximize their visual impact.


1974's The Nickel Ride is the work of director Robert Mulligan (To Kill a Mockingbird, Up the Down Staircase, The Stalking Moon) and writer Eric Roth (The Onion Field, The Insider, Munich). It's also the best film by far for Jason Miller of The Exorcist. The story of an obsolete mobster is less a neo-noir than a movie that behaves as if the noir period never ended. It's a downbeat tale of a fall from grace that plays like a more realistic version of the old Barry Sullivan noir The Gangster.


Eric Roth's screenplay is about a guy who discovers that he's the last to know he's on the way out. Cooper, the "Key Man" (Jason Miller) is the mob contact for the warehouse district of downtown L.A.; his basic responsibility is finding secure storage space for truckloads of hot contraband. Cooper can't seem to close a deal that will secure an entire block of rail-adjacent warehouses, along with the attendant payoff arrangement to make the cops look the other way. Cooper is a local celebrity with his pals down at Paddie's bar, where Paddie (Victor French) makes sure he's always welcome. Cooper's ex-dancer girlfriend Sarah (the remarkable Linda Haynes) is also intensely loyal. But things don't look right. Local mob superior Carl O'Neal (John Hillerman) is acting aloof. He wants Cooper to break in a new man named Turner (Bo Hopkins), an insolent cowboy who hides behind an aw-shucks attitude. Just as it looks like the deal for the warehouses will go sour, a boxing match that Cooper was supposed to fix goes wrong. Suddenly stood up for meetings and unable to contact O'Neal, the Key Man begins to realize that Turner may have been brought in as a way of "easing Cooper out".


The Nickel Ride (please, somebody explain the significance of the title) is a very good exercise in low-key crime intrigue, A local success story suddenly sees signs that the organization is turning on him. Cooper makes enough to afford a mountain cabin but lives in an apartment in his run-down neighborhood, much of which hasn't changed since the 1940s (and is still the same). Interestingly, the hints that he is being set up are not much different than what happens in any business, when some unlucky employee suddenly finds that his associates are pushing him out. Superiors don't seem to be interacting with Cooper in the same way, and the purpose of the unwelcome "new man" Turner can only be to rattle Cooper so he will make a mistake. The entire incident of the fixed fight that doesn't stay fixed, may well have been concocted to undercut Cooper's credibility. Driving to a meeting at a mountain getaway where nobody else shows up, Cooper can only conclude that he's being led down the garden path. And the menacing Turner always seems to be nearby, for no good reason.


Robert Mulligan orchestrates a pleasing set of supporting characters. Jason Miller and Linda Haynes enjoy a loving, understanding relationship. Linda even shows off some of her sexy dance moves for their pal Paddie, and no tension is created. But we see the paranoia creeping up inside Cooper. He keeps it under control with the exception of one bravura sequence that proves Mulligan to be a master of deception ... reminding us how well he generated a feeling of total dread in his previous film, an adaptation of Thomas Tryon's The Other.


The Nickel Ride has rewards that wouldn't be out of place in a Coen Brothers movie, even if it is 99 minutes of mostly unrelieved tension. The cinematography is by the great Jordan Cronenweth, who captures perfectly the ambience of various musty Los Angeles interiors. Casual viewers were probably bored by the film's dogged adherence to realism, but now it plays like a superior drama on all counts.

---

Critics in 1974 took one look at 99 and 44/100% Dead and concluded that the admired director John Frankenheimer had lost his marbles: one can barely tell what the filmmakers' original intentions were. I at least know what the title of this one means: it was an Ivory Soap slogan describing the purity of its product. I suppose that we have to assume that the other .01 % of the soap formula isn't arsenic.


In a fantasy New York (some synopses say a future New York, despite appearances) a gang war has broken out. Crime boss Uncle Frank Kelly (Edmond O'Brien) enlists the superstar hit man Harry Crown (Richard Harris), a pistolero who brandishes a pair of ivory handled 9mm automatics. In a nod to 1930s gangland, Kelly's freaked-out competitor Big Eddie (Bradford Dillman) puts the pressure on, and tries without success to buy off Crown. Aided by his schoolteacher / night-clubber girlfriend Buffy (Ann Turkel) and Tony, a neophyte gunman (Zooey "David" Hall). Harry must do battle with Big Eddie's mob, especially the psychotic killer Marvin The Claw Zuckerman (Chuck Connors). Marvin uses a variety of prosthetic-mechanical accessories in place of his missing hand -- knives, a bouquet of artificial flowers, a machine gun.


99 and 44/100% Dead is all over the place. Most of the actors including Richard Harris just seem to be goof-balling their way through the story. The Bradford Dillman vs. Edmond O'Brien conflict never even gets going, depriving the film of a backbone and reducing it to a number of random episodes. Dillman seems minimally involved at best, and giggles his way through one scene. Edmond O'Brien must have been experiencing a bad case of déjà vu. He'd been this route twenty years before, playing the bullish crime boss in big pictures like Pete Kelly's Blues. He'd even lampooned his gangster image in the Frank Tashlin comedy The Girl Can't Help it. O'Brien goes through the motions here, but shows no hint that he knows what the heck is going on.


To say that the action in 99 and 44/100% Dead makes no sense is to minimize things. Harry Crown swaggers and primps, and has a habit of walking down streets in plain sight while snipers somehow fail to hit him. When he shoots back with his pistol, he has much better luck. Harry's Mister Cool character breezes into a club to watch Buffy rock out. It's Ann Turkel's first movie. Her completely illogical Gal Friday wears a top made of feathers but drives a school bus by day (it enables a fairly engaging chase scene). She's clearly Harry's anytime girl, yet she harps at him for sleeping with another dolly on the side. Harry confronts Marvin The Claw at a high-rise brothel run by Madam Constance Ford. The girls are all incredible pneumatic lookers in revealing outfits; one of them is Baby (Kathrine Baumann), secretly the girlfriend of the young Tony. Claw Zuckerman seems a refugee from TV's Get Smart or a proto- "Jaws" from The Spy Who Loved Me, but Connors isn't the greatest actor, and his one-note maniac act is a bore. Almost nothing in the film meshes, not even the resolutely non-feminist sex-toy women.


But there are compensations. The movie's highly effective opening makes us think we're about to see a frantic comics-inspired masterpiece, years before DC and Marvel took over genre filmmaking. De Laurentiis' Barbarella and Danger: Diabolik were salient exceptions. 99 and 44/100% Dead's main titles are a series of cartoon panels backed by a dynamic Henry Mancini main theme. With pop art POWS! and WHAM!s prominently displayed, the titles promise something special, perhaps Al Capone crossed with Batman. Then we see two gangsters dump a weighted body into the East River. It joins an underwater collection of victims, entombed and weighted down in fancy surroundings. The female corpses wear expensive jewelry, etc. Richard Harris purrs a sly narration: "When a thing has no more use," he intones, "Everyone knows just where to toss it" ... and, "The little fishies eat the soft parts." The mobsters are no sooner back in their limousine then they're chased westward across Manhattan. Their exploding car vaults off a pier and sinks in the Hudson ... the bottom of which is a gaudy boneyard littered lower-class victims tied to cheap roulette wheels and various kinds of junk. The idea of class-segregated body disposal makes for an original, satirical opening that the rest of the movie never lives up to.  1


Other memorable moments do crop up. O'Brien and Harris have an amusing chat on the street, hunkered down next to an armor plated Rolls-Royce as a sniper's bullets carom off the roof to no effect. Harris has one good suspense scene disconnecting Baby from a bomb rigged to blow up both her and a schoolroom. The money shot billboarded in all the advertising shows Harry Crown striding calmly away from the school as a fireball blast wipes out a section of the second floor. That moment strikes a coherent stylistic note of devil-may-care panache.


At a loss to know what to say, most film reviewers mentioned the same throwaway detail. When Harry, Tony and their cohorts use a storm drain to sneak into Big Eddie's laundry plant, they pass several large alligators. In 1975 the urban myth of giant gators in the sewers below New York was still circulating as a possible fact, so this scene got a big laugh. The picture was reportedly filmed in several cities, but not NYC.


Lacking the proper connective tissue, even Henry Mancini's jazzy score doesn't properly fit. That's a shame, as the hard-to-find Blake Edwards picture Gunn bristles with a near-electric pulp / Camp sensibility, and Mancini's amped-up arrangement of his own Peter Gunn Theme is incredibly effective. One can't really prescribe a remedy that would put 99 and 44/100% Dead back on its proper path -- what is there just doesn't give us enough clues as to what that path was meant to be. The production would seem to have had serious leadership issues.


John Frankeheimer bounced back with French Connection II and Black Sunday but his subsequent films took a definite downturn. We're told that Big Eddie's ambush on the Bascule bridge was filmed in the Port of Los Angeles. Frankenheimer apparently used the exact same location for the conclusion of his Cannon suspense thriller 52 Pick-Up.

---

Shout! Factory's Action Double Feature DVD set of The Nickel Ride and 99 and 44/100% Dead looks great; I have no complaints whatsoever about the transfers and audio tracks. Each title comes on its own disc and is accompanied by an original trailer. Shout! Factory has licensed big studio titles before, but 2010 and 2011 have seen a veritable land rush of boutique licensing deals. The Criterion Collection, Image Entertainment, Olive Films and Twilight Time also put out regular packages of titles that the studios have chosen not to handle on their own.

---

On a scale of Excellent, Good, Fair, and Poor,

The Nickel Ride / 99 and 44/100% Dead rates:

Movie: Nickel Excellent; Dead Good --

Video: both Excellent

Sound: both Excellent

Subtitles: none

Supplements: trailers

Packaging: Keep case

Reviewed: November 24, 2011

ALIGN=center BORDER="0" hspace="0" vspace="5">


Footnote:


1. This sequence, or at least its underwater sections, were filmed by a second unit. I learned all about it from visual artist Michael C. McMillen, whose exhibits and installations are now quite well known. Michael worked as a prop maker on both Close Encounters and 1941. He explained how he helped fabricate the various skeletal corpses and other paraphernalia, which were then shipped to Florida for filming. I can see Michael's sense of humor in the figures, many of which incorporate a morbid joke. One corpse wears a leg cast and is chained to its wheelchair. A note on the plaster cast reads, "Get well soon!" Michael based some of his sculptures on Guanajuato mummies. This one sequence is, as they say, "alone worth the price of admission."
Return

DVD Savant Text © Copyright 2011 Glenn Erickson
See more exclusive reviews on the Savant Main Page.
Reviews on the Savant main site have additional credits information and are often updated and annotated with reader input and graphics.
Also, don't forget the
2011 Savant Wish List.

T'was Ever Thus.
Return to Top of Page
---
C O N T E N T

---
V I D E O

---
A U D I O

---
E X T R A S

---
R E P L A Y

---
A D V I C E
Recommended
---
E - M A I L
this review to a friend
Sponsored Links
Sponsored Links