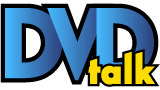 List Price: $19.99 [Buy now and save at Amazon]
---
The Movie:



A pleasant but unnecessary sequel that met with little audience interest, "My Girl 2" continues the adventures of Vada Sultenfuss (Anna Chlumsky), who is now 13 and beginning to learn more about growing up. At the same time, her father Harry (Dan Ackroyd) is now married to Shelly (Jamie Lee Curtis) and are expecting their first child together. Somewhat bothered by the lack of attention, Vada turns her attention elsewhere, as a school assignment requires her to write about someone special to her - she chooses to focus on her mother, who she never met.



Much of the film proceeds as one might expect: Harry remains overprotective of his daughter, but eventually okays his daughter's trip to Los Angeles over Spring Break to further her research about her mother. Upon arrival, instead of being met by her older brother, Phil, she's met by his girlfriend's teenaged son, Nick (Austin O'Brien). The two don't hit it off at first, but they soon warm up to each other and go off to find more information about Vada's mother.



As with the first film, the highlight is Chlumsky's performance, which nicely captures the character's emotions about missing her mother and also portrays the character's intelligence and thoughtfulness without turning her into one of those teen characters who always seems to know more than every adult. Ackroyd and Curtis hardly have any screen time, but offer nice, subtle performances in the early portion of the film.



Overall, the sequel is a pleasant enough coming-of-age tale. It doesn't have quite the charm of the original or is it terribly memorable, but it has its positives.




The DVD



VIDEO: "My Girl 2" is presented in 1.33:1 pan & scan. Unfortunately, while the back of the box promotes the fact that the film was "Remastered in High Definition", the final product suggests that an anamorphic widescreen presentation might have offered smoother image quality. Sharpness and detail are iffy, as the picture appears inconsistently crisp and well-defined, with some scenes looking bright and detailed and others appearing slightly soft.



Some minor faults are scattered throughout the presentation. While the print seemed in fine condition for the majority of the film, the occasional speck or mark is noticed. Minor edge enhancement is also present, as is some mild grain. On a positive note, the film's bright and warm color palette is a highlight, looking well-saturated and rich. It's just unfortunate that the studio decided to release this pan & scan only.



SOUND: The film is presented with a 2.0 soundtrack only. The soundtrack is almost entirely dialogue-driven, with the pleasant classic rock soundtrack being the only element of the soundtrack that opens things out a bit.



EXTRAS: Trailers for "Annie", "Little Secrets" and "Stuart Little 2".



Final Thoughts: A harmless and good-natured film, "My Girl 2" still proceeds at a fairly slow pace and doesn't offer quite the same charm as the original. The DVD is a bare-bones edition, with pan & scan picture, basic audio and little supplements. For fans only.



Sponsored Links
Sponsored Links