Incredible Journey of Doctor Meg Laurel, The
List Price: $20.95 [Buy now and save at Amazon]
---
Solid reworking of the time-honored medico construct of new, uppity doctor clashing with crusty veteran. Sony, as part of their Screen Classics by Request line of M.O.D. (manufactured on demand) titles, has released The Incredible Journey of Doctor Meg Laurel, the 1979 made-for-television movie starring Lindsay Wagner and Miss Jane Wyman. With a superior supporting cast including Andrew Duggan, Gary Lockwood, Brock Peters, John Reilly, Dorothy McGuire, and James Woods, The Incredible Journey of Doctor Meg Laurel may pretty-up its sometimes over-the-top portrayal of the "mountain folk" of the Blue Ride Mountains of 1930s Appalachia, but scripters keep things agreeably even-handed, and the cast is top-flight. No extras for this okay transfer.
Boston, 1932. Medical/social crusader Dr. Meg Laurel (Lindsay Wagner) will not knuckle under to her husband's, Dr. Thom Laurel (John Reilly), request to apologize to Judge Adamson (Andrew Duggan) for attacking him in the newspapers over a judgment that does nothing to fix the squalor and pestilence down at the Boston docks. Realizing she's unfulfilled in Boston, she tells Thom she wants to return to the Blue Ridge Mountains where she was born, to help her people who need doctorin' somethin' fierce. Thom declines, and while the couple both state their love for each other, in no time a'tall Meg has a horse and rig and she's a'headin' up that thar mountain. Unfortunately, those proud hill people don't need nothin' from no uppity city female who thinks she can doctor better'n than Granny Arrowroot (Miss Jane Wyman), a medicine woman with a lifetime of healin' smarts behind her. Meg finds Effie Webb (Dorothy McGuire), the manager of the orphanage that Meg grew up in, just before Effie dies, and she wills her cabin to Meg, and asks Granny to teach Meg the ways of mountain healing. That's going to be tough for both of these strong-willed women, particularly when dealing with the superstitious citizens of Eagles Nest, Virginia, including boorish mountain man Harley Moon (Gary Lockwood), and "Sin Eater" (James Wood).
SPOILERS WARNING
I'm pretty sure I caught The Incredible Journey of Doctor Meg Laurel when it first aired in 1979 (parts of it came back strong while I was watching this disc). Certainly when shows like The Waltons and Little House on the Prairie were popular with viewers, and that whole "back to nature" kick was threading through the 70s pop culture (if Euell Gibbons likes Grape Nuts®, they're good enough for me), then it probably seemed like a natural to CBS to pair up TV's The Bionic Woman with a retro-feminist slant on the old young doctor/old doctor shtick, and filter it all through a suitably "colorful" 1930s hillbilly milieu.
Network TV by 1979 was becoming more comfortable catering to the interests of its increasingly female-dominated audience, so having the Meg character strike a rather radical stance for 1979, let alone the story's 1932 timeframe, wasn't as groundbreaking as some viewers and reviewers might think today (particularly when any program older than ten years is automatically relegated to the prehistoric files). The scripters, Michael Berk and Douglas Schwartz, with Joseph Fineman, try to play things even-steven by having Meg remain desperately in love with her husband (which lets us male viewers know it's "okay" that Thom is a jerk, after all). But regardless of that amelioration, Meg does leave her husband and her successful career, and she does head out in the wilds of Virginia (she's almost killed by a mountain lion who spooks her mules and wagon over the side of a cliff) where she preservers against all odds, making a fulfilling life on her own without her husband―and all of that because she wouldn't bow to her husband's order to apologize to the "Establishment" she doesn't believe in.
Now granted, The Incredible Journey of Doctor Meg Laurel can be somewhat broad in its depictions of mountain people from that time period (James Woods is excellent...but that get-up makes him look like those backwoods hillbillies from that great Bugs Bunny cartoon, Hillbilly Hare). But it's surprisingly fair-minded and respectful towards that culture, as well―a major break from the usual depiction of mountain people who are often shown in the media to be little more than in-bred, superstitious savages. It's a stereotype that exists to this day, constantly fed by a P.C.-obsessed culture that still sees no problem in vilifying this one remaining culture (largely because those who perpetrate such stereotypes do so without fear of legal, political, or economic retribution). I have no idea if there were such figures as "sin eaters" like James Woods, but importantly, The Incredible Journey of Doctor Meg Laurel ultimately doesn't condemn it. Dr. Meg thinks it's horrible that James Woods is treated as a useful outcast and a receptacle for dead people's sins, but he counters, quite logically, that within his culture, this role gives his life meaning.
The Incredible Journey of Doctor Meg Laurel's depiction of Granny is equally fair; if anything, she's shown to be the superior of well-meaning but smug, educated Meg. When Meg reveals her terrifying ordeal as a child when she was blood-letted by a horrible witch-like quack, Granny quite sensibly says she wouldn't judge all city doctors by the failings of one, so why should Meg judge her because of what someone else did? And when Granny is shown the miracle of modern surgery when, having given up on a breech baby, Meg performs a caesarian, it's Granny who immediately embraces this new knowledge, asking for more. It takes Meg a little longer to realize Granny's ways have merit, too. When the scripters show Harley Moon to be a violent, ignorant man who almost blows Meg's head off when he discovers she's been treating his daughter without his permission, they also bring him around to becoming Meg's supporter when he learns that what she has done is good. The people of Eagles Nest are no more or less superstitious than the people in the valley; it's all a matter of degree and context. And once they're shown the merits of Meg's ways, they embrace her without reservation. Now of course, this is all cleaned up for network television; no one looks like they're starving, and living conditions look "TV quaint." But still, the intent is there, and it's surprisingly positive.
Director Guy Green gets good performances out of the superior cast, with Lindsay Wagner fine as the uptight, good-intentioned doctor with demons in her past. Miss Jane Wyman (as she's billed in the credits) effortlessly steals her scenes with just the arching of an eyebrow or a quick glance sideways; she underplays Granny just at the right level to make you search for the character changes that come. Gary Lockwood is believably large and menacing, until his simple character understands that his daughter was saved by Dr. Meg (the horrible effects of a swarm of bee stings is rendered well for this kind of movie). The Longest Yard's Charles Tyner adds probably the most authentic atmosphere of mountain disdain and contempt for "outlander" ways, while James Woods, costumed far too broadly, is touching as the sculptor/"sin eater" (Woods has one of the movie's best speeches, when he explains, quite movingly, how his people only have the past to cling to, since each year gets worse and worse for them). Considering how much attention the similar―and intellectually dishonest―Dr. Quinn, Medicine Woman received over a decade later, it's a shame The Incredible Journey of Doctor Meg Laurel wasn't developed into a weekly series.
The DVD:
The Video:
The full-screen, 1.33:1 color transfer for The Incredible Journey of Doctor Meg Laurel looked fair, with reasonable color (some scenes looked a little faded), a sharpish picture, but occasional screen anomalies, such as dirt and scratches.
The Audio:
The Dolby Digital English 2.0 audio track was acceptable, with a decent re-recording level, low hiss, and clear dialogue. No subtitles or close-captions.
The Extras:
No extras.
Final Thoughts:
So what if it the central storyline resembles Ma & Pa Kettle Meet Dr. Kildare? The Incredible Journey of Doctor Meg Laurel, although slightly broad at times and pasteurized for 1979 network consumption, is a lot more fair-minded about the mountain culture it depicts than you'd probably get today in a similar cable exercise. And it's quite touching at times, too. A solid script, no-nonsense direction, and a superior cast puts this made-for-TV movie over. I'm recommending The Incredible Journey of Doctor Meg Laurel.
---
Paul Mavis is an internationally published film and television historian, a member of the Online Film Critics Society, and the author of The Espionage Filmography.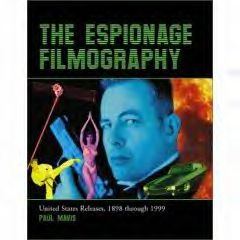 ---
C O N T E N T

---
V I D E O

---
A U D I O

---
E X T R A S

---
R E P L A Y

---
A D V I C E
Recommended
---
E - M A I L
this review to a friend
Sponsored Links
Sponsored Links