Fastest Guitar Alive, The
List Price: $26.99 [Buy now and save at Amazon]
---
A Sam Katzman cheapie that could have starred the King, but gave The Big O his one and only shot at movie stardom. Warner Bros' indispensable Archive Collection of M.O.D. (manufactured on demand) titles has released The Fastest Guitar Alive, M-G-M's 1967 Civil War musical spy comedy starring singer Roy Orbison, Maggie Pierce, Joan Freeman, and Sammy Jackson. Typical of a later Katzman M-G-M effort (a little more polish than his earlier Columbia works, with the emphasis on speed above all else), The Fastest Guitar Alive comes and goes without leaving much of an impression...but it's innocuous enough, and fans of Orbison the singer―not the actor―probably won't mind those seven songs crammed into the short running time. No extras for this good-looking transfer.
The outskirts of Frisco, 1865. In the final days of the War Between the States, Confederate spies Johnny Banner (Roy Orbison) and Steve Menlo (Sammy Jackson), with their Dr. Ludwig Long's Magic Elixir traveling medicine show as cover, are on orders to blow up the U.S. mint and steal $150,000 in Union gold to help save the desperate Confederate Army. Co-conspirators Sue (Joan Freeman) and Flo (Maggie Pierce), the singing group "The Chestnut Sisters," are traveling along with Johnny and Steve both for cover and because Flo likes Steve, and Sue likes Johnny, naturally. Saloon owner Charlie (Lyle Bettger) is their contact in San Fran, but Marshal Max Cooper (John Doucette) is mighty suspicious of the jumpy Charlie...until Johnny sings a song and cools everyone out. Once the gold is liberated from the mint, Johnny and the gang still have get it to the Rebs, and that's something Sheriff Joe Stedman (Douglas Kennedy) and his quarrelsome deputy, Rink (Ben Cooper) won't let happen.
SPOILERS ALERT!
Definitely a curiosity piece, the amiable The Fastest Guitar Alive is hard to actively dislike...even though there's a lot more "wrong" with it than "right"―and most of that is with the lead actor. A critical and commercial failure when released, it's not surprising this kind of Katzman musical cheapie wasn't working anymore by 1967; even Elvis was having an increasingly difficult time "putting asses in the seats" with low-budget musical romps like this (backstage lore has it that Elvis turned down this particular Katzman opus). If Orbison was second choice for this movie, he sure was a mighty peculiar one. By 1967, Orbison had already peaked on the charts years ago (with Oh, Pretty Woman in 1964), and his million-dollar move to M-G-M may have been hype-worthy, but it did little to advance Orbison on the charts (with rock 'n' roll going to the British and soon the hippies, country was the only thing left for Orbison). According to what I've read, The Fastest Guitar Alive was supposedly the first of a multi-picture contract Orbison had with the studio, so no doubt Katzman got him for a steal compared to Elvis' usual up-front high fee (which used to eat up to half of Katzman's budgets when he worked with the King).
Stranger still is M-G-M's and Katzman's belief that Orbison could be a movie star. After all, one of Orbison's biggest hooks as a performer was his technique of just...standing there. He didn't move. He didn't sway. He just...sang. His voice was more than enough to captivate audiences. And that is not exactly the stuff of leading man material. As for his acting ability...he really is hopeless here. You may feel affection for him if you like him as a singer (who doesn't?), and that always generates a little bit of the "rooting for the underdog" quality whenever we see an artist we like, venturing out of their more familiar element. But Orbison simply can't act to save his life in The Fastest Guitar Alive. Although his pompadour ranks right up there with the King's, without those RayBans®, he's a rather (inadvertently) comical figure, with his too-tiny, too-close set myopic eyes completely unsuited for the big screen (when he looks straight-on to the camera, he reminded me of the gopher in Winnie-the-Pooh).
When Orbison is still and quiet, singing a song like River, he's fine. But when he's forced to swing one arm in an approximation of "rousing" in Good Time Party, the effect is laughable. He delivers a punch line like an elephant swatting a fly, and his love scenes with the delectable Joan Freeman are downright embarrassing―although to be fair, no one could make those scenes work as they're written (when they start comparing love making to eating peanuts, I was not inspired to go look for a can of peanuts). As for the songs (written by Orbison and legendary Bill Dees) in The Fastest Guitar Alive, one or two made me want to hear them again (the title track and Rollin' On were pretty good), but the rest were largely unmemorable, whether they were Marty Robbins knocks-offs (Pistolero), or border-line novelty songs (Medicine Man, Medicine Man). So even fans of Orbison, looking to see their favorite belt out some radio-ready hits, might be a little disappointed at the quality of the tunes on display here.
As with any Katzman quickie, though, the one thing you can always put in the "plus" column is speed, and The Fastest Guitar Alive moves quickly through its paper-thin plot. Veteran second-unit director Michael D. Moore (The Ten Commandments, Patton) knows how to stage a scene cleanly and efficiently, and even though Katzman cohort Robert E. Kent's (Rock Around the Clock, Don't Knock the Twist) script can't find a consistent hook for its story (it's what: a Bond spoof, with that unexplained guitar gun gimmick, a musical, a Western?), Moore doesn't stick around too long with any one sequence, keeping things always moving, moving, to distract the viewer from the slim pickings here. Television's No Time for Sergeants' Sammy Jackson is fine...but the script gives him absolutely nothing to do as the second male lead (soon after this debacle, he successfully switched to a radio career), while I didn't laugh much at over-the-top Ben Lessy as an Impressionistic Indian chief (these scenes play like warmed-over AIP "beach party" gags that didn't make the cut). Of course, the delicious Joan Freeman (and the equally pert Maggie Pierce) give a lift to the movie whenever they're on (their little duet together is probably the movie's musical highlight), while veterans John Doucette, Douglas Kennedy, Ben Cooper, and Lyle Bettger give solid―if inconsequential―support. The Fastest Guitar Alive was probably always going to be a toss-up with its weak script and low budget, augmented by a good supporting cast and speedy direction. The key to success could have been the lead actor...but with The Big O (as in, "Oh, no, he can't act") heading things up, The Fastest Guitar Alive strums along in a more minor chord.
The DVD:
The Video:
Quite snazzy. The anamorphically-enhanced, 1.85:1 widescreen transfer for The Fastest Guitar Alive sports saturated color and a sharp image, with no compression issues to speak of (minor screen anomalies like dirt and scratches do pop up, but they're minor).
The Audio:
The Dolby Digital English mono audio track is just serviceable, but at least it's transferred at an agreeable level. Hiss is low and unremarkable. No subtitles or close-captions.
The Extras:
No extras this time around; not even a trailer.
Final Thoughts:
Producer Sam Katzman, regardless of what he was working with, always delivered a speedy project, and The Fastest Guitar Alive does move along...but lead actor Roy Orbison is no actor. Marginal songs co-written by the singing star don't exactly help, either. Still...The Fastest Guitar Alive is at least good-natured, and there's always Joan Freeman to look at. I'm recommending this for Orbison fans and the Western-curious.
---
Paul Mavis is an internationally published film and television historian, a member of the Online Film Critics Society, and the author of The Espionage Filmography.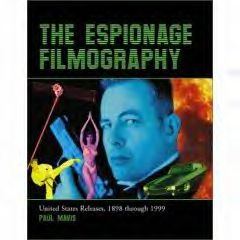 ---
C O N T E N T

---
V I D E O

---
A U D I O

---
E X T R A S

---
R E P L A Y

---
A D V I C E
Recommended
---
E - M A I L
this review to a friend
Sponsored Links
Sponsored Links