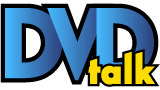 Adventures Of Tintin: Season Two, The
List Price: $19.93 [Buy now and save at Amazon]
---
THE SHOW:

Ask and I shall receive. After being thrilled by the first season of the animated Adventures of Tintin, I expressed hope that the second and third seasons wouldn't be far behind. Shout Factory has obliged by promptly releasing the second season on DVD. After watching it, I must admit that I enjoyed it just as much as (perhaps even a little more than) the first season. Tintin and friends are back with a bang in another series of tales that do not disappoint in the slightest.


I'm not sure why anyone would jump into the second season of a show like this without watching the first but if you're the sort who enjoys living on the edge, here's a basic primer that I included in my comments on the first season:


Tintin was a comic strip creation of the immensely gifted Belgian artist Hergé. Over a period of roughly 50 years (ranging from the late 20s to the mid 70s), Hergé released 23 rip-roaring comic book adventures (his 24th remains sadly unfinished) featuring the plucky reporter, his canine sidekick (Snowy) and memorable pals (including Captain Haddock and Professor Calculus). While the tales of Tintin are positively huge in Europe, the character never quite caught on in the States. Of course, Steven Spielberg and Peter Jackson are now poised to change all that with their upcoming ambitious motion capture animated film that promises to put Tintin under a global spotlight.



Before I continue with any discussion of the individual episodes, it's probably best to lay out the characters for the uninitiated. As I've already mentioned, Tintin is a young Belgian reporter who is largely defined by his heroic nature and his determination to follow any story to its conclusion with little regard for his own safety. Snowy is Tintin's adorable fox terrier who amps up the cuteness quotient while coming to his master's aid in many a sticky situation. A major recurring character (and fan favorite) is Captain Haddock, a crusty old grump who usually sets his cynicism aside just long enough to join Tintin on some of his adventures. Professor Calculus is the Q to Tintin's Bond. He is a slightly deaf but fairly ingenious inventor who often comes in handy. Serving quite the opposite purpose are Thomson and Thompson, a pair of bumbling detectives who provide comic relief through their general ineptitude.




Since I wrote those words, a lot has happened in the world of Tintinophiles. The Spielberg-directed and Jackson-produced film was released. Globally, it made a huge impact (yaaay!) but received a cooler reception in the United States (boo!). It was nominated for an Academy Award (yaaay!) but not in the animated film category (what?!) and it lost anyway (boo!). Of course, awards have little bearing on a movie's quality. The film was a rollicking good time and the same holds true of the TV show under consideration. Even though it was produced two decades ago and on a much smaller budget, the care and attention to detail lavished upon it shines through in every episode. This season gives us the following 13 episodes which cover 7 of Hergé's tales:

1. The Shooting Star

2. The Broken Ear, Part 1

3. The Broken Ear, Part 2

4. King Ottokar's Sceptre, Part 1

5. King Ottokar's Sceptre, Part 2

6. Tintin in Tibet, Part 1

7. Tintin in Tibet, Part 2

8. Tintin and the Picaros, Part 1

9. Tintin and the Picaros, Part 2

10. Land of Black Gold, Part 1

11. Land of Black Gold, Part 2

12. Flight 714, Part 1

13. Flight 714, Part 2


As with the first season, 6 of the 7 tales are allotted two episodes each. The only story to get a single episode to itself, The Shooting Star, unsurprisingly feels the most rushed. This is unfortunate because it is bursting at the seams with great ideas and whimsical imagery (exploding space mushrooms anyone?). I understand that production schedules impose certain constraints but I would have gladly traded in the second half of one of the later episodes (like Picaros or Black Gold) for an extension of this mystery featuring Tintin's investigation of some very curious space debris.


The Broken Ear finds Tintin on the trail of a stolen museum artifact and an especially chatty parrot who may have witnessed the murder of the prime suspect. Moving on to bigger and better things, King Ottokar's Sceptre has our young journalist thwarting a major conspiracy designed to dethrone a king. While The Broken Ear ends a bit too abruptly for my taste, King Ottokar's Sceptre is a well-rounded adventure. It is breathlessly paced and shows Tintin in more of an assertive ass-kicking mode. The only thing missing was Captain Haddock, although he returns in a big way with Tintin in Tibet. This tale goes beyond free-wheeling intrigue into more personal territory as Tintin ventures into dangerous terrain to rescue a friend who has been presumed dead in a plane crash. I may occasionally consider Tintin a bland cipher but not here. He is emotional, conflicted and downright human. Haddock emerges as the perfect foil for him as their interplay has never been better.


Tintin and the Picaros is actually the very last Tintin book that Hergé completed (since his final one remained unfinished). At its centre is another international conspiracy, this time with a political slant. Our young journalist finds himself caught in the middle of an uprising in a foreign land. Backed by Haddock and Professor Calculus, he soon aligns himself with the rebels who are planning on staging quite the coup. Land of Black Gold takes us to the middle East under the guise of investigating contaminated oil shipments but morphs into a kidnapping tale that goes heavy on some Thomson and Thompson buffoonery. Flight 714 brings back the kidnapping theme but this time Tintin and his friends are the victims. They are held hostage on a strange island before eventually landing assistance from some otherworldly friends. You may find the sudden appearance of UFOs a bit jarring but remember this is the same show that has given us an angry yeti and yes, exploding space mushrooms. Hergé intended for his protagonist to easily slot into any genre or situation he could dream up and that definitely holds true here.


Although I've expressed preferences for certain episodes over others, there really isn't an outright dud in the whole lot. By including more of Tintin's latter day adventures, this season gives us a better look at the mature and expressive individual hidden behind the young journalist's boyish exterior. The animation team may have produced these episodes out of chronological order but they still manage to demonstrate growth, both in the characters and the adventures they inhabit. That is truly enviable.



THE DVD:


Video:

Note: The video quality remains unchanged from the first season.
The show was presented in its original aspect ratio of 1.33:1. Considering the early 90s pedigree, I was unsurprised to see that the image was a bit soft in spots. I also noticed specks and dirt with some buzzing and jitter in the picture. Some smearing was also noticeable with the bright colors. With that said, given its age, the image was more than adequate and didn't really prove to be distracting.


Audio:

Note: The audio quality remains unchanged from the first season.
The audio was presented in a Dolby Digital Stereo track with English and Spanish language options. I chose to view the show with the English track and found it to be free of any obvious defects with the character voice work coming through loud and clear. The action scenes could have used a bit more oomph but the presentation was perfectly acceptable for the material at hand. English subtitles were also available.


Extras:

Once again, there were no extras at all.


FINAL THOUGHTS:

Another season of The Adventures of Tintin gives us 7 more of Hergé's tales to relish. The quality of the animation, despite being roughly two decades old, exudes authenticity and a joyful attention to detail. Tintin and Snowy cheat death and dodge scandal as they roam the world, dipping their toes in numerous genres along the way. This season demonstrates real growth in the characters and is equal to the first helping in every way. In the hopes that lightning will strike again, bring on season three. Highly Recommended.
---
C O N T E N T

---
V I D E O

---
A U D I O

---
E X T R A S

---
R E P L A Y

---
A D V I C E
Highly Recommended
---
E - M A I L
this review to a friend
Sponsored Links
Sponsored Links