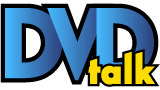 List Price: $35.99 [Buy now and save at Amazon]
---

IMAX films often strike a solid balance between education and eye candy, and David Lickley's Born To Be Wild (2011) is no exception. Essentially, this documentary presents the stories of Daphne Sheldrick and Birute Galdikas; both are passionate wildlife devotees, focusing their respective attention on orphaned elephant calves in Kenya (typically due to poaching) and orphaned orangutans in Borneo (usually from the rapid development of palm oil plantations). Working alongside their equally dedicated teams, Sheldrick and Galdikas aim to improve the lives of every orphan rescued from certain death. Though this 40-minute documentary could've easily picked one or the other and gone into greater detail, most audiences will find this condensed overview of their life's work (and its impact on nature) to be a fair trade.


Despite first impressions, the mission statement of both teams is to interfere as little as possible in the lives of these young elephants and orangutans. They're obviously given love, affection and food, and for good reason: these creatures have lost their mothers and need all three to survive. But they're generally not disciplined or steered towards anthropomorphism in any way, as they'll need their base instincts for their eventual release back into the wild. But just so younger audiences aren't faced with too many tearful goodbyes, we're also reminded that some former residents return for an occasional visit.


At its core, Born To Be Wild is more of a glancing snapshot than an in-depth study, if the 40-minute running time wasn't enough of a reminder. Still, this is perfectly enjoyable family entertainment that kids and adults won't mind revisiting every so often. It's also available in three flavors: a plain-wrap DVD release, a Blu-Ray/DVD combo pack (the subject of today's review), and a Blu-Ray 3D combo pack. All three come with Ultraviolet digital copies and somewhat exorbitant price tags, considering there's roughly an hour's worth of total content here. Featuring a small handful of bonus features and a perfect A/V presentation, Born To Be Wild is still plenty of fun while it lasts. Let's take a closer look, shall we?

Quality Control Department
Video & Audio Quality

It's not hard to create a flawless high-definition image with IMAX source material, and Born To Be Wild absolutely, positively does not disappoint. This 1.78:1 image is incredibly crisp, detailed and colorful, revealing wonderful textures and a lifelike appearance. Skin tones are dead-on, black levels are steady and no apparent digital manipulation has been added. This is easily reference-quality material that fans of all ages will appreciate, especially those with larger displays and/or 1080p projectors.


The DTS-HD 5.1 Master Audio is equally impressive, creating a wide soundstage that crackles with natural ambience. Narration is crisp and well-recorded, music cues are dynamic and channel separation is particularly impressive. LFE is also quite noticeable in certain areas---and though this obviously isn't a consistently "booming" presentation, it's as captivating and immersive as documentaries get. Optional English (SDH), French and Spanish subtitles are provided during the main feature and extras.

Menu Design, Presentation & Packaging
Seen above (from the included DVD), the menu designs offer smooth navigation and fast loading times. This 40-minute main feature has been divided into just five chapters, no layer change was detected and these discs appear to be locked for Region 1/A playback only. Both discs are housed in a dual-hubbed keepcase with single-sided cover artwork, a matching slipcover and no inserts of any kind.
Bonus Features

A half-dozen HD
Webisodes
are also included here, which basically serve as brief on-location featurettes that detail portions of the film's difficult production. There's some great material packed in each 2-3 minute segment, but surprisingly no "Play All" option has been included. Either way, some deleted scenes would've been appreciated, as the total running time on this Blu-Ray is less than an hour.

A featureless DVD and Ultraviolet Digital Copy are also included, if that does anything for you.

Final Thoughts

Born To Be Wild is an intimate, accessible wildlife documentary the whole family will enjoy. Featuring beautiful landscapes, unobtrusive narration and plenty of cute animals, the film's broad appeal is only equaled by its stunning cinematography. Warner Bros.' Blu-Ray combo pack favors quality over quantity, pairing a flawless A/V presentation with only a few appropriate extras. Born To Be Wild is good enough for a rental, but there's enough replay value here to make it worth owning. Recommended


NOTE: The above screen captures are from the included DVD and do not represent Blu-Ray's native 1080p resolution.

---
Randy Miller III is an affable office monkey from Harrisburg, PA. He also does freelance graphic design projects, teaches art classes and runs a website or two. In his limited free time, Randy also enjoys slacking off and writing stuff in third person.
---
---
C O N T E N T

---
V I D E O

---
A U D I O

---
E X T R A S

---
R E P L A Y

---
A D V I C E
Recommended
---
E - M A I L
this review to a friend
Sponsored Links
Sponsored Links