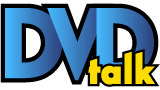 All Purpose Cultural Cat Girl Nuku Nuku
List Price: $29.98 [Buy now and save at Amazon]
---
Mashima Heavy Industries is the dominant weapons manufacturer on the planet. Churning out mindless robots and sophisticated

battle armor has proven to be trivial, but constructing a believable, functioning android is a challenge Mashima has been

unable to meet. At least, that was true before Kyusaku Natsume married into the family business. His creation, the NK-1124,

is so sophisticated that he refuses to let it become another weapon in Mashima's arsenal. Kyusaku flees with the android and

his young son Ryunosuke. His demented wife Akiko, now president of Mashima, is determined to reclaim her beloved son.



During a brief pit stop in an alley, Ryu fishes a kitten out of a dumpster and asks his father if he can keep her. Before

Kyusaku can respond, a pair of Mashima employees in a Poison One helicopter fire off a few thousand rounds at their car. Ryu

and Kyusaku escape unscathed, but Ryu's kitten wasn't quite so lucky. Kyusaku, after glancing at the android in the

backseat, is struck by inspiration. He puts the feline's brain in the android skeleton and gives her the appearance of

an exceptionally cute high school girl. Nuku Nuku is extraordinarily strong, fast, and resistant to pain, though her feline

noodle makes her prone to chasing after mice and eating oodles of fish.



All Purpose Cultural Cat Girl Nuku Nuku follows its title character, her 'brother' Ryu, and her creator Kyusaku as they fend off both Akiko's attempts to seize her son and the heavy artillery of Mashima Heavy Industries. One frequent complaint about anime releases is that material is spread over too many overpriced discs. That's not the case with All Purpose Cultural Cat Girl Nuku Nuku, which compiles all six episodes of the series on a single disc. Each episode runs around twenty-five minutes a pop, totalling two and a half hours. Below is a quick run-down of each episode.



Phase I: The first installment establishes the basic premise, pitting Nuku Nuku against the Poison One helicopter that

was responsible for her creation.



Phase II: The overprotective Akiko is horrified to learn that Ryu is going to spend a day at the beach with his friend

Yoshima (who, no, does not battle any pink robots), exposing himself to all sorts of germs and potential

diseases. Akiko insists that if Ryu suffers so much as a scratch, she gains full custody of her son. Her flunkies think

this means they should sneak up on Ryu and jab him with a thorn, but Akiko has a more manipulative plan in mind. Failing

that, there's always the Octopus body armor that should make short work of Nuku Nuku.



Phase III: Nuku Nuku reunites Akiko and Kyusaku in the same home, but Papa-san has a couple of demands. For one, he

insists on a humble, traditionally chauvinistic existence. A tiny apartment is flimsily constructed inside Akiko's palatial

mansion, and she must tackle all of the daily chores like cleaning and cooking without the help of her servants. Akiko

spends so much time doing that sort of mundane work that she's unable to spend any time with Ryu, which was the entire point

of agreeing to this unpleasant situation in the first place. When one of her henchwomen leaves in disgust, Akiko snaps,

wielding a Golem power suit and determined to destroy Nuku Nuku once and for all.



Phase IV: As Ryu mulls over what to do to celebrate Mother's Day, a young girl named Eimi strolls into Nuku Nuku's

life, claiming abuse at the hands of an out-of-control Akiko. Eimi's hiding a secret, though -- she wants Nuku Nuku's body,

if not in quite the same way as seemingly every male within a hundred-mile radius.



Phase V: After accidentally destroying Ryu's bike, Nuku Nuku decides to take responsibility and buy him a new one by

working as a waitress at a local restaurant. Akiko's flunkies spot her there, but since Nuku Nuku is singlehandedly

responsible for substantially boosting the Mashima-owned restaurant's profits, the business-minded president refuses to take

any action against her. Undaunted, Arisa and Kyouko set out to get her fired. Nuku Nuku's fiercely loyal patrons, who

misinterpret her family situation as something a little less wholesome, won't have any of that. This is the only episode

where Nuku Nuku isn't pitted against robots or power armor of some sort.



Phase VI: Akiko's making the rounds, touting the lethal pinpoint accuracy of Mashima's new satellite. A battle

between Eimi and Nuku Nuku inadvertently trains the satellite's laser on Akiko, and with the clock ticking, the two androids

are launched into space to try to shut the computer down. That's easier said than done, as the forward-thinking minds at

Mashima took every possible precaution to prevent such tampering.



All Purpose Cultural Cat Girl Nuku Nuku doesn't mire itself in continuity or attempt to maintain any sort of unwieldy

story arc that's slowly unveiled throughout the course of the series. Though anime buffs who prefer more serious or sci-fi

oriented fare may want to steer clear, I enjoyed Nuku Nuku, a series that's unusual, funny, and fat-packed with nicely

animated action sequences. The first episode establishes a formula that's followed fairly closely for the duration, but I

didn't find that the series became tiresome, even after a couple straight hours of viewing. The juggling of tender parental love, slapstick comedy, double-barreled action, and a seemingly endless barrage of innuendo make All Purpose Cultural Cat Girl Nuku Nuku an easy recommendation.



For those who are bothered by such things, there's some brief nudity of Nuku Nuku in episode four. This footage of the title

character in a public bath is reused in the opening for the last set of episodes. The fourth episode also has a quick flash

of one of Eimi's breasts during a brawl. Just a heads-up.



Video: All Purpose Cultural Cat Girl Nuku Nuku is presented in its original aspect ratio of 1.33:1. The

elements used for this DVD are in respectable shape, with no visible wear or speckling of note. The decade-old series

doesn't boast the jaw-dropping clarity of a more recent release like Hellsing, but the image is relatively crisp and

clear, certainly more so than a cable television broadcast. It's an attractive presentation, and I'm unable to come up with

even any minor complaints.



Audio: The original Japanese audio and an English dub are provided on this DVD release. I didn't listen to the

English dub for any great length of time, but quick A/B comparisons reveal that the dub is noticeably louder. The Japanese

audio, even if it's not quite as thunderous as its English counterpart, is reasonably robust. The surrounds were often buzzing

with activity, most frequently to reinforce the bouncy music scattered throughout each episode. A handful of effects, such

as the firefight in episode five and the distorted voice in the power suit in the first installment, can also be spotted

roaring from the rears. There are a couple of nice stereo effects too, such as Nuku Nuku spinning the octopus power suit

around by one of its tentacles.



A pair of subtitle options are available. The first overlays subs for the title songs only ("Happy Birthday To Me", "Dream,

Hurry Up"), and the other, of course, places English subtitles on the screen whenever Japanese is spoken or written. The second set of

subtitles alternate between English and Japanese over the opening songs, depending on the episode. For those who prefer to

watch the series with English audio, the player-generated subtitles can be disabled, and this is the default setting for this

release.



Supplements: All Purpose Cultural Cat Girl Nuku Nuku features 4x3 menus duplicating the Macintosh-style

interface of Kyusaku's computer, and the main menu is animated. The image gallery runs with the theme of the main menu,

overlaying ten windows, each featuring a piece of artwork. The clean closing animations are just that, both sets of stills

and music featured in the closing credits without any text scrolling over it. A trailer (1:40), apparently culled from a

video source, features action footage from the first couple episodes. Also provided are previews for other ADV products,

including Dragon Half, Devil Hunter Yohko, Sakura Wars, Steel Angel Kurumi, Burn Up

Excess, and Princess Nine.



The first episode features four chapter stops, and the remaining installments have five chapters per episode. Each chapter

on the menus also sports a brief animated thumbnail.



Conclusion: A fun, goofy series, All Purpose Cultural Cat Girl Nuku Nuku piles a decent amount of material onto

a single, affordable disc. Despite its $29.98 list price, a number of online retailers have the set avaialble for pre-order

for substantially less, led by
target="_ddd">Deep Discount DVD at $17.98 shipped. Nuku Nuku is well-worth checking out, especially at a price

point that attractive. Recommended.
---
C O N T E N T

---
V I D E O

---
A U D I O

---
E X T R A S

---
R E P L A Y

---
A D V I C E
Recommended
---
E - M A I L
this review to a friend
Sponsored Links
Sponsored Links