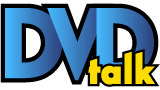 Sarah Silverman Program: The Complete Series, The
List Price: $49.97 [Buy now and save at Amazon]
---
THE SERIES:
There's a moment during the second year of the brilliant The Sarah Silverman Program where "gentle comedy" (described as "like Lily Tomlin or Tracey Ullmann") comes in for some ribbing: it's something practiced by the show's squarest character, and the response to the puzzled query "Are we supposed to be laughing?" is, "Yes, but not too much; it's gentle comedy." Now, anyone familiar with Silverman from her stand-up shows, her late-night TV appearances, or her concert film Jesus Is Magic knows that there's nothing remotely genteel about what she does, but there is, paradoxically in light of the gentle-comedy joke, a real gentleness to her sitcom (which ran for a total of three seasons between 2007 and 2010) that, astonishingly, arises organically from and perfectly complements the seeming abrasiveness of most of its humor. It's an incredibly well thought out, expansive world that Silverman and co-creators Rob Schrab and Dan Harmon have created for the show. And make no mistake, this is a fully fleshed-out and vibrant work of TV art that never recycles a joke from Silverman's stand-up even as it expands upon her ingeniously funny, poker-faced, "Is she serious?" persona; not since Roseanne have the personality and ideas of a female stand-up proved to be such a rich, solid sun around which multiple characters (played to perfection by an incredibly talented cast who enfold some amazing comic timing into their fearless embrace of their characters' idiosyncracies) and situations can make their eccentric, hilarious orbits.
Valley Village is an actual district of L.A.'s oft-maligned San Fernando Valley, but I'm sure it bears little resemblance to the delightfully warped, perpetually sunlit and palm-tree'd, too-brightly colored slice of suburbia it becomes on The Sarah Silverman Program. (Its cinematographically-boosted appearance of utter placid, banal harmlessness is like something out of Todd Solondz, without the moralism.) Here resides Sarah Silverman, a thirtysomething slacker-for-life who, along with her tiny, adorably demented-looking little dog, Doug (whom she "found in the trash"), occupies a lovely one-bedroom unit in a very nice Spanish-style apartment building courtesy her sister Laura (Laura Silverman, Sarah's real-life sibling and a perfect comic foil), who, as Silverman brightly informs us in one of the narrations that always accompanies each episode's slideshow-montage opening sequences, "is a nurse, so if I need some money, she makes it!" In the first season's first episode, Sarah's getting high off of orange-flavored cough syrup leads to reckless endangerment of public safety and, more importantly, to the bringing together of Laura, her go-to bail-provider, and Officer Jay (Jay Johnston), an absurdly straight-and-narrow policeman and perfect handsome/old-fashioned guy (and closet practitioner of the aforementioned "gentle comedy") who becomes Laura's true-blue paramour and Sarah's archnemesis for the series. Meanwhile, just down the hall in Sarah's building, her friend since high school Brian (Brian Posehn) and his partner, Steve (Steve Agee), cohabit in happy pothead-geek, heavy-metal/video-game-addict squalor; in their absolute lazy, slovenly defiance of any gay-guy stereotype of being hip, fashionable, smart, sophisticated, or sassy (a disconnect whose comedic potential is not overlooked by the show's writers), Sarah's neighbors, or "gay-bors" as she says her Nana used to say, are the coolest, most vital sexual-minority characters on TV.
No matter what craziness is going on, the gang always has brunch at Romanski's, a cozy, friendly, brightly-colored little bistro that is their Cheers, Central Perk, and Monk's Café rolled into one, the headquarters of the misadventures over the series' 32 episodes that are simply too many, and their hilarity too much in the execution, to do real justice to them here. Just to list off some particularly roll-on-the-ground moments, the specific sits of this com include: Brian and Steve embroiling themselves in an episode-long, passive-aggressive power struggle over Tab (yes, the diet cola) that reaches boldly stupid, hysterical heights; Jay having an embarrassing wet dream about local TV personality Scarlet Lacey, thereby threatening his relationship with Laura; and Brian's excessively lengthy beard (and, in another episode, Steve's development of an excessively buxom chest due to pot-induced overindulgence) leading to outrageous, borderline-grotesque slapstick. As for Sarah herself, any true fan knows that the real-life Sarah Silverman is a good, intelligent person, but the character of "Sarah Silverman" -- whether she's in desperate pursuit of batteries for her remote control so she can click away from the guilt-inducing dying children in a charity-fundraising TV ad (an episode that also, by the way, leads our heroine into a one-night stand with God himself, whom she ungraciously blows off the morning after only to fall for him once again, with disastrous results, in season 2); ruthlessly grooming a younger version of herself to win a beauty pageant whose first prize was, she believes, unfairly denied to her years ago; developing a bedwetting problem/crisis she solves by never, ever going to sleep; pettily undermining Laura's noble plans for a Valley Village Holocaust Memorial by spearheading her own, flashier rival monument; becoming the most enthusiastic, dedicated, and fully immersed lesbian-for-a-week you've ever seen (this involves a mullet and an angry-folky guitar); or getting rid of her blahs by going in for an HIV test she's certain will be negative and, when it maybe won't be, transforming herself into the world's most self-promoting AIDS-awareness spokesperson -- is more petulant, competitive, egotistical, hypocritically self-righteous, and small than all of the Seinfeld characters combined. And it is so, so funny, the kind of ultimately self-deprecating holding up of an unflattering mirror to all of our own petty egotism, overconfidence in our own goodness, and other blind spots that are the traditional territory of great comic TV characters from Archie Bunker to Homer Simpson.
The Sarah Silverman Program meets or bests every such precedent of TV-comedy ingenuity. Speaking of Homer Simpson, this series has a near-cartoonish, surreal concreteness of place and a taste for the visually recognizable-yet-bizarre rivaling that seen in Springfield and its denizens, with affectionate visual send-ups not just of TV comedies but of everything from '70s children's TV to action/cop shows, to boot; it all seems, like a cartoon, to spontaneously go wherever it wants to without ever violating its own internal logic. And admirers of the great Strangers with Candy -- another series that, like The Sarah Silverman Program, found a lucky if too short-lived home on Comedy Central -- will recognize and appreciate this show's entirely self-contained alternate reality (helped along tremendously by some of the most uninhibitedly inspired costume/production design and special effects you've ever seen in a half-hour comedy program), in which the real absurdities of human beings and the world we live in are exaggerated to an amazingly excessive degree without losing their satirical properties. And then there are the musical interludes -- integrated into the plots as they would be in a classic movie musical -- featured in practically every episode, which reveal Silverman, like Trey Parker and Matt Stone in their roles as South Park's and Team America's songsmiths, to be a true, very good singer-songwriter who's decided to use her gift to move us to laughter instead of reflection or tears.
Comedy is notoriously subjective, and don't let my descriptions here fool you into thinking The Sarah Silverman Program doesn't indulge freely in crude toilet humor and fart jokes of the kind I normally think only those who have hang-ups from being unkindly potty trained find automatically funny. But here's the genius of its approach: whether you think the potty jokes are funny in themselves, or you find it funny that these infantile grown-ups would get such an extreme kick out of them, or both, there's something there to make you laugh. In fact, centered as it is around a comic sensibility that's often pigeonholed as vehemently impolite and supposedly "politically incorrect," the show is remarkably inclusive; much too often, humor that means to be offensive and "edgy" is just grim, belabored, shallow, and/or vindictive, but no matter how awfully irreverent the trouble Sarah and her pals find themselves in, it's truly all in the name of fun, genuinely and creatively irreverent rather than calculatedly button-pushing. It's certainly not for the prudish, but it's not for the one-note anti-prudish, either; it's a show that's just too wildly, insouciantly funny and having too much of a good time to ever feel like it's anti-anything. Even though it's as indelicate as all get-out, The Sarah Silverman Program is ultimately made up of some seriously deranged sweetness and light, the kind that means to make us feel good by doing anything it can to earn our helpless laughter, and it succeeds so consistently, so cleverly, and to such an extreme degree (in every sense) that it catapults itself into that heaven reserved for comedy that reaches the level of real artistry.






THE DVDs:



Video:



The look of The Sarah Silverman Program is much more important than on a typical sitcom, with the use of film (not video) and a recruitment of color and light that goes a long way toward setting the all-important tone. The DVDs feature across-the-board near-perfect transfers of the shows (at the original broadcast aspect ratio of 1.33:1 for seasons 1 and 2 and 1.78:1 for season 3), with all the visual glory of the slightly goofy, artificial color and sunniness of Valley Village, Romanski's warm-brunch atmosphere, and the characters' various, perfectly detailed apartments absolutely singing (often literally). There's a minimum of barely noticeable instances of pesky DVD compression artifacts like aliasing and edge enhancement; the overall picture quality preserves the show in a manner appropriate to its comic-classic status.


Sound:



The series is presented with top-notch Dolby Digital 2.0 stereo soundtracks (season 3 also offers a 5.1 surround sound option). The show itself has wonderfully creative sound that includes tons of music (of both the diegetic and non-diegetic variety) as well as important-for-the-jokes overlaps and calibrations in dialogue, etc. It all sounds crystal-clear, rich, and perfectly balanced throughout.


Extras:

Each disc in the three-season box set is packed with extras (note: the first two seasons have been released on disc before and are repackaged here along with the new release of season 3; all content and features are exactly the same). In addition to the nicely switched-up, very personable cast audio commentaries for selected episodes on seasons 1 and 2 (with cast members often commenting on episodes in which their parts are more minor, so they respond like an audience that also happened to have been there for the production), the set includes a bounty of extras that are a testament to how much fun (and hard work) the show was to participate in:


--Season 1 features 20 minutes or so of musical performances with Silverman and various cast improvising and rehearsing a ton of song snippets, some of which became tunes featured in episodes, many of which didn't (and Steve Agee can play the guitar!); a few title-sequence pitches, and karaoke/sing-along versions of all the season's musical numbers, complete with onscreen lyrics and bouncing ball.




--Season 2-A extras include a 30-minute Q&A with cast and creators hosted by Zach Galifanakis (a season 1 guest star), from the 2007 San Diego Comic Con (the audience questions are of predictably mixed quality, but the people on stage make affable comic gold out of everything thrown their way); a couple of wacky digital shorts ("The Adventures of Brian and Steve," "Brian's New Office"); "Cookies Come Alive!", a web-based cartoon-short series based on Sarah and Laura's most favorite show in the whole world, Cookie Party, with its worst-drag-queen-in-the-world host (played by show co-creator Rob Schrab in an absurd Bette-Davis-in-Jezebel getup), Minnie Coffee; and nine "Sarah Silverman Program Nuggets" featuring "behind-the-scenes" sketches in which cast and crew send each other up. Season 2-B has about 30 minutes of "Sarah Silverman Program Odds 'n Ends" gathering together everything from writers' recollections of what inspired certain premises to cast and crew interviews and sweet reminiscences about meeting and working with Garry Marshall to Comedy Central trailers for the show, etc.. 2-B also throws in some animated promotional "webisodes" riffing on program peripherals like the "Fantastimart" (Valley Village's favorite convenience store) and offering up another "Brian and Steve Adventure."




--Season 3 extras include the original pilot (which was later modified into the first season's finale, "Batteries") with optional audio commentary by Sarah Silverman and the show's creators; "Stay Away from Bad Stuff," an onscreen illustrated storybook written and narrated by Sarah's children's-show-host alter ego, Sarah St. Claire; an animatic of the special-effects sequences in the "Just Breve" episode featuring Brian and Steve's evil-robot son; half an hour of psychedelic-tinged "Odds 'n Ends" taking us into cast and creator interviews on imagining the season's episodes, writing them, and making them happen; a short cast and creator onstage Q&A from L.A. cool hangout/talent omnibus The Largo; a nice, sad 30-minute documentary from the end of the show with Silverman and the various creators, writers, and directors collectively telling stories from their involvement in it; and, last but not least, Jay Johnston's audition tape and a couple of disgusting (whether that's a compliment or not is up to you) short films by Steve Agee.






FINAL THOUGHTS:
Just as raunchy and twice as sweet as you'd expect, The Sarah Silverman Program in its entirety, even the somewhat weaker third season, is a TV comedy classic that's perfect for the DVD era, where we can all treasure it long after the fickle vicissitudes of audience shares, advertising, and all the nonsense that led to its premature demise have faded, leaving only its brilliant and amazingly well-executed creative vision along with all its wonderful, unique comic chemistry. "Sarah Silverman" the character on the show is as narcissistic, self-serving, and glory-hogging/attention-monopolizing as they come, and to a hysterical degree; but Silverman the show creator/decision-maker has surrounded herself with writers, directors, and costars who are all given their own chances to shine. Laura Silverman, Brian Posehn, Steve Agee, and Jay Johnston, in addition to all the character actors in smaller recurring parts whose qualities and contributions you come to appreciate even more on repeat viewings, make for a comedy show that, despite the nonstop bad, inappropriate, irresponsible, and/or ill-advised behavior of most of its characters most of the time as they get themselves into one absurd, exaggeratedly offensive predicament after another, is hilariously warm-hearted, simultaneously mocking and accepting all its people's flaws. It's not a show that, like Friends or other more conventional sitcoms (no matter how generally funny), takes Special Moments to wear its heart on its sleeve and thereby gets mired down in ill-fitting "dramatic" dead time. Instead, it has a heart that's hidden way down deep but beats heartily and consistently, radiating through every cheerfully abrasive and scandalous moment in a way that's sharp, sometimes mercilessly so, but never merely vicious or retributive in the way of too much "politically incorrect" comedy. There's a real generosity and sweetness to Silverman's sensibility that's belied by her character's stingy, self-involved pettiness: however ridiculous Sarah, Laura, Jay, Brian and Steve are, however small or pathetic or unfulfilled their self-images, ideas, and dreams, there's a hope underlying the whole affair that everyone will find their happiness, however juvenile or twisted or just plain odd it might be. That generosity extends out toward us, the audience, too: barely a single chance to make an already-funny joke pay off even bigger or take it even insanely further than you could've anticipated is passed up, and the ratio of laughs to running time is much higher than average for the world of half-hour comedies. Silverman and company have laid out a veritable feast of helpless laughter over the show's too-short three-season run, a buffet that has some perfect morsel ready at any moment some very well-done comic relief is called for, and you'll want to dig into it again and again. It's an undeniable keeper and very Highly Recommended.
---
C O N T E N T

---
V I D E O

---
A U D I O

---
E X T R A S

---
R E P L A Y

---
A D V I C E
Highly Recommended
---
E - M A I L
this review to a friend
Sponsored Links
Sponsored Links