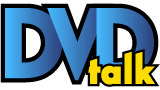 List Price: $24.95 [Buy now and save at Amazon]
---
Producer director William Castle was an absolute genius when it came to exploitation and showmanship. The various gimmicks he employed on his movies - among others "Emergo" (for House on Haunted Hill, 1959), "Percepto" (The Tingler, 1959), "Illusion-O" (13 Ghosts, 1960), the "Fright Break" and "Coward's Corner" (for Homicidal, 1961), and "The Punishment Poll" (Mr. Sardonicus, 1961) - are the stuff of legend. When exhibited with those gimmicks intact, all of these movies can be enormous fun.



But as a director Castle was pedestrian at best, and comedy was by far his worst genre. Oddly, the mostly straight horror and sci-fi films he made were often laced with witty black humor, and Castle personally had a breezy, infectious, humorous charm. But his comedies are consistently awful, and I say this as a William Castle fan, someone who shelled out a lot of dough for the eight-film The William Castle Collection just to get the three Castle titles previously unavailable on DVD, two of which are dreadful comedies.



Those comedies, Zotz! (1962) and The Old Dark House (1963), are in some ways even worse than The Spirit Is Willing (1967), though it's a photo-finish. Zotz! is unfunny but basically innocuous, and The Old Dark House mostly disappoints, because it seemed a promising collaboration between Castle and Britain's Hammer Films. The Old Dark House and The Spirit Is Willing are both haunted house comedies unfaithful to their source material: J.B. Priestley wrote Benighted, the basis for The Old Dark House (and its superior 1932 film version) while Nathaniel Benchley, son of Robert and father of Peter, whose The Off-Islanders was the basis for The Russians Are Coming, the Russians Are Coming, wrote The Spirit Is Willing.



The Spirit Is Willing likewise squanders a talented cast who, despite everything, provide good performances all around. Castle is all-thumbs and a few scattered toes when it comes to comedy, both conceptually and in execution, while technically the film looks like something made for television. Castle even steps on star Sid Caesar's lines, so to speak, cutting away from him right in the middle of a funny reaction shot.



Olive Films' DVD is 16:9 enhanced widescreen but offers no extras.






The egregiously overlong film begins with an extended prologue, set in 1898 New England, where in a large, seaside house unfaithful seafarer Ebenezer (Robert Donner) and his servant girl mistress, Jenny (Jill Townsend), are murdered by Ebenezer's ugly heiress bride, Felicity (Cass Daley), who herself is axed by the dying man.


In the present day, Ben Powell (Sid Caesar), wife Kate (Vera Miles), and their 15-year-old son, Steve (Barry Gordon), rent the old house for the summer. The ghosts of Ebenezer, Jenny, and especially Felicity, unhappy at their arrival, begin trashing the joint.


The film's story hinges on contrived conflict. Ben and Kate blame Steve for all the destruction and every other strange goings-on, with Steve's innocent pleas naturally fall on deaf ears. Steve and his folks get so worked up about this that they spend much of the picture shouting at one another, which isn't exactly hilarious.


Even worse, the story also depends on all three stubbornly refusing to accept the obvious, that ghosts are haunting their summerhouse. Everyone in town seems to know about the ghosts and casually acknowledges their existence, as does the audience from the start, but not the Powell family and their obstinacy becomes frustrating.


There's no attempt to make the ghosts frightening on any level, or to create any mystery about the ghosts and their haunted house. The ghosts and the mortals pretty much just get in each other's way for 100 minutes, with hapless if wise-cracking Steve taking the fall.


Even in 1967, The Spirit Is Willing must have seemed awfully creaky and old-fashioned. Theatrical Hollywood features were fast moving away from obvious stage-bound "exteriors" such as the film's cemetery set, and the patently phony rear-screen projection Castle uses frequently and clumsily. In one scene, for instance, Ben and Kate are in their car as they drive past Steve at the cemetery, on their left. The cemetery set suggests a dark, heavily wooded area, but the rear-projected image behind the car shows an entirely different image, a bright, barren cliff overlooking the ocean.


The unbearably padded film has several mostly unrelated subplots, one concerning the ghosts' mischievous repeated sinking of Kate's Uncle George's (John McGiver) yacht, portrayed by what looks like a bathtub toy. Late in the film Ben, Kate, and Uncle George enlist a psychiatrist, Dr. Frieden (John Astin) to look into Steve's "delusions" and the film follows him around for a while. Castle also burns footage hanging out with locals Mary Wickes, Jesse White, Mickey Deems, Doodles Weaver, and Jay C. Flippen, the latter post-amputation and stuck seated behind a bar. It's nice to see all these familiar faces, but to what end? Castle himself makes an uncredited cameo appearance as a thumb-sucking patient of Dr. Frieden's.


Vic Mizzy wrote the overly-emphatically "funny" score, but its eccentric orchestrations provide the only relief from the tedium, apart from the mostly good performances, especially by Caesar and Gordon.


Video & Audio


Presented in 1.78:1 format with 16:9 enhancement, The Spirit Is Willing looks fairly good, though the picture is inherently grainy because of the extensive optical effects (involving the ghosts), rear-screen projection, etc., but it's probably an accurate rendering. Olive Films sent us only the DVD version; if you have a Blu-ray player you're probably better off with that, though be warned: high-definition won't make the movie one pixel funnier. There are no subtitles or alternate audio options though the mono English track is crisp and clear. No Extra Features for this region A disc.


Parting Thoughts


Die-hard William Castle fans will want this relatively obscure title, but don't get your hopes up. Rent It if you can.



Stuart Galbraith IV is a Kyoto-based film historian whose work includes film history books, DVD and Blu-ray audio commentaries and special features. Visit Stuart's Cine Blogarama here.
Sponsored Links
Sponsored Links