List Price: $19.98 [Buy now and save at Amazon]
---
Spectacular, underrated oater―one of the best from the 1950s. Warner Bros.' terrific M.O.D. collection of hard-to-find library and cult titles, the Archive Collection, has released Westward the Women, the 1951 MGM Western from director William A. Wellman, starring Robert Taylor, Denise Darcel, Hope Emerson, and John McIntire. Shot on location, Westward the Women works not only as a tense, grim story of pioneer survival during an arduous, deadly wagon train run, but also as an arresting twist on the traditionally male-dominated Western genre. Quite unusual for an Archive Collection title, Westward the Women features some solid extras, including an original trailer and featurette, along with an informative full-length commentary track―if only more Archive Collection titles had those bonuses. A good transfer for a criminally undervalued Western.
California, 1851. Land baron Roy E. Whitman (John McIntire) had a dream to settle his California valley and turn it into a prosperous, populated land. Only he forgot one element to make that valley truly grow: the roots, and those roots are women in the female-starved West, women who will settle the men who settled the West, who will make the homes and bear the children needed to turn a frontier into a civilization. So, he hires wagon master Buck Wyatt (Robert Taylor), a tough task-master, to go with him East to Chicago where he'll recruit 150 marriageable women for the 100 men living in his valley―with the overage a gloomy reminder that at least a third of the women will undoubtedly perish during the arduous, danger-fraught two thousand mile trip. Whitman promises his men that he will only bring back "good" women (and warns the anxious men to live up to these examples), women such as Easterner Patience Hawley (Hope Emerson), a strapping, no-nonsense gal who speaks her mind, or school teacher Rose Meyers (Beverly Dennis), who hides a secret reason for heading West, or Mrs. Antonio Maroni (Renata Vanni), an Italian widow who wants a husband for her little boy, or already-capable frontier women Maggie O'Malley (Lenore Lonergan) and Jean Johnson (Marilyn Erskine), who can shoot and skin a team of mules with the best cowboys. Cynical, rawhide-tough Buck, however, who already thinks the trip foolhardy, looks askance at Whitman's decision to take a chance on dance hall girls Fifi Danon (Denise Darcel) and Laurie Smith (Julie Bishop), who take a hint from other "loose" women turned away by Whitman and return dressed in more demure outfits. With several horny cowpokes and Japanese cook Ito Yoshisuke Takeyoshi Gennosuke Kentaro (Henry Nakamura) along for the ride, the wagon train sets out, and before they reach California, many will die from natural disasters, Indians, and just plain dumb luck...with pitiless Buck undergoing his own transformation.
Watching Westward the Women again, I was immediately reminded of director William A. Wellman's The Great Man's Lady, from 1942 (you can read my review from a few years back here). Another Western featuring a strong central female character, The Great Man's Lady had determined Barbara Stanwyck propping up flashy-but-unsure macho plainsman Joel McCrea as he takes credit for helping to settle the west, only to come to the realization far too late that it was Stanwyck all along who made him the legend he had become. Written by Charles Schnee (Red River, They Live By Night, The Bad and the Beautiful, BUtterfield 8), based on a story by director Frank Capra (who tried for years to get the project off the ground), and directed by action specialist (and oftentimes perverse genre-tweaker) William A. Wellman, Westward the Women is a fascinating movie that can be successfully "read" from a variety of perspectives: feminist Western, emasculation Western, epic journey Western (with weird nods to Italian neo-realist/Soviet propaganda knock-off visuals), or even an illustration of the seismic political and aesthetic changes at Metro-Goldwyn-Mayer during its most fraught transitional period, when "king" Louis B. Mayer unwittingly pushed himself out of office in favor of New York intellectual Dory Schary, who personally produced Westward the Women. Of course "Wild Bill" Wellman would have probably hooted at such pretentious intellectualizing (always a danger for movie buffs who love these noodling parlor games...which the old timers snorted at), so there's nothing wrong with taking Westward the Women as a straight action picture thrilling in its scope, and alternately grim and uplifting in its storyline.
An expensive, decidedly dirtied-up Western shot for weeks out on location near Kanab, Utah (already an anomaly for gloss-obsessed, studio-bound M-G-M, which wasn't exactly known for its outdoorsy epics), and starring the studio's arguably most bankable star in 1951 (Robert Taylor headlined the massive hit, Quo Vadis that same year), Westward the Women received good-to-mixed reviews when it debuted, but it hasn't achieved any kind of continued name recognition with viewers when "classic" Westerns are mentioned. Certainly as a straight adventure story, Westward the Women can hold its own with the best of them, with Wellman and Schnee expertly balancing telling character motivation with exciting sequences that include the pioneer women training themselves to shoot and skin a mule train, an aborted Indian raid (which later culminates in an effective off-camera massacre), a well-engineered mountain crossing that rivals Raoul Walsh's similar scene in The Big Trail, a flash flood, a torturous desert crossing (complete with a baby being born), along with assorted shootings, fist fights, and amorous clinches punctuating the proceedings.
However, Westward the Women's atypical gender and sexual politics (at least for the Western genre at this point in time) are probably its best bet today for attracting attention―how those politics will be taken, though, is up for grabs. It's a thematically complicated movie that resists seemingly cut-and-dried easy labels like "feminist Western." Certainly Schnee's script makes no bones about how it sees women and their effect on men: women are the key to civilization, not macho men who wrangle the West. McIntire, self-made owner of his valley who sees himself un-ironically (and yet not egotistically) as some sort of demigod sowing the seeds of civilization in a wild land (cynical Taylor, in one of his career-best roles, smirks, "Want me to pat you on the back?"), acknowledges straight-up that the men-only life of saloons and gambling is empty: women give a man purpose, give him a peaceful, meaning life through homemaking and babies (I can hear the hair-pulling now from a certain section of the audience). One can argue the validity of that generalization, but you'll be hard-pressed to find a woman viewer today, regardless of political orientation, who doesn't respond (even secretly) to McIntire's assertion that if insensitive, lunkhead, horny men can control themselves just long enough to treat the women in their lives with patience, and understanding, and above all honesty, those women will be those men's "fortunes."
The central conflict in Westward the Women of course comes when über-woman-doubting Taylor decides he needs to whip these would-be pioneer women into man-shape if they're going to survive the trek―a valid, pragmatic approach that ultimately backfires because of his inability to see and embrace the unique qualities of "womanhood," if you will. Westward the Women sets up Taylor for the viewer as the hard-ass who's going to enjoy pushing these women because they were stupid enough not to listen to his advice in the first place: don't sign on; it's too tough for you. However, stoic, sturdy Lonergan and Erskine are already well-suited to the journey, as they first prove with their sharpshooting skills, and then with mule-skinning prowess (as well as their unafraid attitude in smarting off back at Taylor). And the remaining women all seem game to learn, too. Taylor is indulgent of the women (he smiles at the feisty, marvelous Emerson), but it's a condescending attitude; it will take some time before he acknowledges they're his equal, and that only happens after he's "emasculated" by his love for Fifi ("emasculated" only in the sense of having to give up his macho, woman-hating ways). Wellman is careful to show Taylor and Darcel (a damn good actress who also happened to be hot as hell) sparking from the beginning, with Taylor immensely uncomfortable acknowledging his attraction; after all, he's warned his own men he'll shoot anyone who touches the women. Ultimately, that threat seems more directed at himself, and the fear he has of "letting go" with Fifi. Once he acknowledges that Fifi can ride and shoot and steer a wagon like a man and sexually excite him, overpowering his resolve to stay away from women, he's no longer truly in control, no longer either the wagon master...or the master of his own desires. Wellman and Schnee have all sorts of fun foreshadowing this masculine realignment, from the harrowing accidental shooting of the little Italian boy as he teaches the women how to fire a rifle (made all the more grotesque and powerful since the little boy got laughs in the prior scene when he grouses in Italian about his incompetent woman charges―just like Taylor), to Fifi continually taunting Taylor with her sexual prowess (straddling his sprawled out leg, making her intentions known...and reaffirming Taylor's suspect moral judgment of her character). Finally, Taylor can't resist her anymore, even after bullwhipping her when she refuses to shut up, and he sleeps with her (we can assume that in 50s Hollywood shorthand, since their clinch is followed by a fade-out, followed by a fade-up of the two riding out of the canyon snug and contentedly on a horse, with Fifi saying she loves him...and he significantly not)
From that moment on in Westward the Women, Taylor's old roughshod way of acting and behaving is doomed, and the women finally and truly take over. Westward the Women is so rich thematically, you can take that transformation either way―are Schnee and Wellman regretfully commenting on Taylor's loss of masculinity, or are they positive about it (or are we "film historians," to quote Liam Dunn in Blazing Saddles, "all just jerking off")? Deaths now occur that are directly responsible to Taylor's change; the Indian massacre happens because he chases after fleeing Fifi, who can't take his abuse anymore (interestingly, she inadvertently causes the mule stampede by assuming another masculine role: hunting for dinner), instead of letting her go and tending to his main responsibility: the safety of the group. Later, he gets drunk with Ito (another avoidance technique), unaware of the obvious flash flood dangers during a thunderstorm, which causes the death of Laurie. When the desert crossing comes, he's contemptuous of the women's efforts to get rid of their heavy treasures of trunks and dresses and antiques, the last vestiges not only of civilization but of their femininity. However, he fails to see they can still do their jobs on the wagon train and be feminine woman, illustrated beautifully by Wellman when he has the women, unasked by Taylor (they already know their business), hold up the broken wagon that has lost a wheel, so Dennis can give birth. Taylor's "feminine" side/conscience, personified by the Greek chorus-like Nakamura (quite annoying here with that soft "haw haw" that would have got him plugged after the second time), who states at the beginning of the trek that he'll tell Taylor when he's wrong whether he likes it or not, cautions Taylor to be gentle with the women after this moment of life-giving, which Taylor does, asking the women to "please" get back to crossing the desert. SPOILER! The final straw for Taylor's unnecessarily rough form of masculinity comes at the end, when the women take final command of the wagon train: just outside the limits of the town that will be their new home, they order Taylor to bring them nice, feminine clothes...or they won't continue. And he does so, with a grin on his face. He's finally accepted them as equals, by acknowledging their right to act "masculine," and by accepting his own "feminine" side.
Westward the Women isn't perfect by any means. I got a little tired of the endless shots of the women framed like Silvana Mangano, splashing water on their bare legs or shot from below, framed against the sky, their resolute fists placed stoutly at their hips as they look determinedly into the horizon (all of these added, extra shots that looked like Soviet propaganda posters had to be pretentious Schary's idea). Perhaps, too, some of the gender conflict seems suspect when you consider that Taylor, an experienced wagon master, would have surely come into contact with capable pioneer women by this point in his life. After all, Westward the Women was produced for 1950s American audiences who were obsessed with Westerns, I've always suspected, in part because these increasingly modernized audiences were more and more detached from a once self-sufficient lifestyle. The pop culture and media of the times may have suggested women couldn't fend for themselves, but real life always said differently (just as today, with the feminist-aware pop culture and media denying and denigrating and trivializing traditional female roles, despite reality off the newspaper pages and movie and TV screens). But those are small, small quibbles for a piece that comes off uniquely "whole." Complex in that its contrasting viewpoints and esthetics are given equal, troubling weight, Westward the Women is one of the 1950s best unsung Westerns―and that's saying something in a decade filled with classics of the genre.
The DVD:
The Video:
The full-screen, 1.37:1 black and white transfer for Westward the Women looks pretty good, with a generally sharp picture (some scenes looked a little fuzzy and soft), solid blacks, and no compression issues.
The Audio:
The Dolby Digital English split mono audio track sounded a little lower than expected (the trailer audio level was more like it), but it's clear and relatively clean of hiss. No subtitles or closed-captions.
The Extras:
Along with an original trailer and a promotional short-subject featurette, Challenge the Wilderness, that runs 10:30 (valuable shots of the location shooting), there's a commentary track by author Scott Eyman, author of the terrific The Lion of Hollywood: The Story of Louis B. Mayer and M-G-M. Packed with info (focused largely on director Wellman), Eyman's considered take on Westward the Women is quite informative. Good show for the Archives.
Final Thoughts:
Simply (or better yet: not so simply at all) one of the best Westerns from the genre's best decade. Robert Taylor is tough and convincing as an almost-sadistic wagon master; Denise Darcel is seductive as Fifi, and director William A. Wellman orchestrates Charles Schnee's complex script beautifully, wringing a thematically rich experience out of a rip-snorting adventure film. I'm highly, highly recommending Westward the Women.
---
Paul Mavis is an internationally published film and television historian, a member of the Online Film Critics Society, and the author of The Espionage Filmography.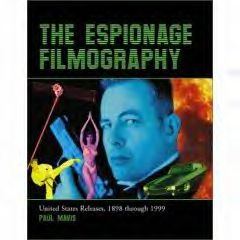 ---
C O N T E N T

---
V I D E O

---
A U D I O

---
E X T R A S

---
R E P L A Y

---
A D V I C E
Highly Recommended
---
E - M A I L
this review to a friend
Sponsored Links
Sponsored Links