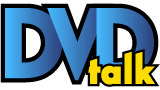 Angry Beavers: Season Three, Part 2, The
List Price: $19.93 [Buy now and save at Amazon]
---
Reviewer's Note: I've ported over and reworked some of my review for The Angry Beavers: Season 3, Part One here, along with additional thoughts on the episodes featured in this set, The Angry Beavers: Season 3, Part Two.
This always happens with split seasons. Shout! Factory, along with Nickelodeon, has released The Angry Beavers: Season 3, Part Two, a 2-disc, 11-episode collection of the Nicktoon's second half of its 1999-2000 season (each episode is made up of two short toons, for an actual total of 22). Created by Mitch Schauer and featuring the spirited voice work of Nick Bakay and Richard Steven Horvitz, this second-half of the third season of The Angry Beavers feels a little more hit-and-miss than the first half of the season, but it still easily amuses. No extras for these nice transfers.








The basic premise of the show is simple. To Mom and Dad Beaver are born brothers Daggett Doofus Beaver (voice talent of Richard Steven Horvitz) and Norbert Foster Beaver (voice talent of Nick Bakay). Their comfortable world in their parents' lodge is abruptly ended, however, when Mom has another litter, and as everyone knows (according to the writers), only one litter of beavers are allowed in the lodge at one time. So Dad kicks Dag and Norb out, slamming the front door in their faces. Nervous, edgy Dag is terrified of surviving out on their own, but laid-back lazy smoothie Norb says relax: now they get to live their own lives, in their own plushy lodge (that Dag will have to sort out), and watch TV on the couch, and sleep in, and generally follow their own rules without their parents objecting. In other words: they're living the life that every kid watching the toon fantasizes about whenever they're yelled at to do the dishes or clean their bedroom or do their homework. Once their lodge is built (by a runaway truck smashing through the trees and falling into a river), the boys' adventures become more outlandish with each passing week.
Last December, I favorably reviewed the Season 1 & 2 set of The Angry Beavers, so there's not much more I can add to that particular review as far as my appreciation for the series as a whole, or my thoughts about the show's aims and structure (you can read that review here for context). In March, I reviewed the first part of Season 3, and as usual with split season releases, I warned that it's always difficult (if not impossible) to accurately get a take on an entire season of a TV show or where it's heading artistically if you're only presented with half a season to review. And sure enough, while I thought the first half of Season 3 was as strong as Seasons 1 and 2...this second half feels more spotty (or spooty).
Mistaken Identity doesn't really blend the gag of the Russian spaceship landing on the lodge with the mildly amusing bickering between Norb and Dag (their imitations of each other are pretty good), but companion toon Easy Peasy Rider gets solid laughs throughout. When the Wild Urchins of Royal Oak, Michigan biker gang show up, Norb tries out some Beach Party Eric Von Zipper hepcat lingo on them, before Dag winds up as their new leader (the epic thumb war lets the animators have some fast fun). It's probably amusing to note that Norberto Y Daggetto En El Grapadura Y El Castor Malo, an all-Spanish toon, would be more likely today to raise the ire of touchy P.C.-obsessed wonks than just 12 short years ago (such is the virulent spread now of that odious social malady), just because it dares to make fun of the language (at one point, Dag is translated as saying someone looks like a "handsome sausage," while the "beep" for his slide projector is translated as, "El Beep-o"). Companion toon The Loogie Hawk, on the other hand, will only offend those who hate a good premise ruined by a paucity of jokes. Long Tall Daggy takes a very simple set-up (always best)―the brothers measuring their height―and works in some good, frenetic jokes, along with pleasingly surreal imagery (Norb's nightmare world of rulers), as does companion toon Practical Jerks (Dag's buff body is a funny sight).
Nice & Lonely sees the return of nonstop-talking Bing the lizard, which features a funny memory sequence where Bing recalls all the times the brothers ditched him. Its companion toon, Soccer? I Hardly Knew Him! is even better: Dag, pushed to rage by Norb and subsequently turning into a killer soccer player, dons a British soccer hooligan identity that's a scream. Brothers...To the End? is a beautifully surreal entry that lets the animators engage in some oversized gags―a hallmark of the series―as the boys literally reinvent the world (I love the audio intercut of "Charge!" for Norb and Dag as they almost immediately wage war on each other). Its companion toon, Euro Beavers is one of the funnier entries here, as Norb embraces anti-American Euro-intellectual snootiness ("Your American enthusiasm amuses me," he says tiredly). Every joke scores, from Norb's, "Be quiet with your bourgeois trifles," to the ABBA parody ("Scandinavian poop melodies"). Unfortunately, Slap Happy doesn't really take off, despite its promising set-up...but am I crazy or is that really Bob Stack doing the narration on that nature documentary parody?
Ugly Roomers is an acceptable series of "escalation" gags, but its companion toon, Finger Lickin' Goofs is much better (I particularly liked their new favorite TV show: Bill Licking's Wild Animals Who Seem Laid-Back and Mellow...But Aren't, where TV presenter Licking quite plainly states that bears are "twisted machines of death"). Strange Allure builds quite well from a nicely bizarre set-up: Dag falls in moony love with the fishing lure lodged painfully in his tail. Dag does a funny Richard Burton here, while Norb, his doctor, forgets all him to play golf (its companion toon, Partying is Such Sweet Sorrow is a pretty standard "escalation" gag-fest). Stare and Stare Alike, on the other hand, escalates its set-up―a staring contest―beautifully (the bit where they have to look at the TV to see if they won a contest is inspired). Das Spoot gets an "A" just for showing Norb in a Speedo®, but lots more laughs are to be found in this great entry, where the boys build a submarine, The Norbelous...which Dag almost immediately sinks. The giant marauding snail fills the screen impressively, while Norb's version of James Mason from 20,000 Leagues Under the Sea is a classic. Its companion toon, Sqotters, has a fun, 1950s Disney feel to it, particularly on the animation of the various river otters lazing around the boys' lodge. And finally, Kreature Komforts gets the set's biggest laughs when the boys' "freak" cousin pays a visit. It shouldn't be that funny seeing a real-life photo of a beaver inserted into the animation, but something about the picture they selected is sickly funny, giving the toon an extra lift.
The DVD:
The Video:


The original source materials look clean, sharp, and correctly valued in these full-screen, 1.33:1 transfers. Nice.


The Audio:


The Dolby Digital English stereo audio mix is quite healthy, with some discreet separation effects that get some good laughs (Dag screaming as he careens around the lodge is always good). No closed-captions or subtitles available.


The Extras:


No extras.


Final Thoughts:


Not quite as funny as the first half of the season...but still quite amusing. Fans of course will buy this. I'm recommending The Angry Beavers: Season 3, Part Two.


---


Paul Mavis is an internationally published movie and television historian, a member of the Online Film Critics Society, and the author of The Espionage Filmography.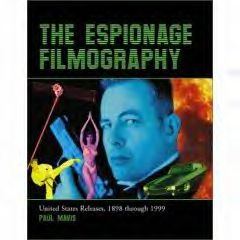 ---
C O N T E N T

---
V I D E O

---
A U D I O

---
E X T R A S

---
R E P L A Y

---
A D V I C E
Recommended
---
E - M A I L
this review to a friend
Sponsored Links
Sponsored Links