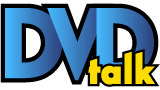 List Price: Unknown [Buy now and save at Anrdoezrs]
---
Safety Not Guaranteed takes its title from a genuine classified ad: "WANTED: Someone to travel back in time with me. This is not a joke. You will get paid after we get back. Must bring your own weapons. Safety not guaranteed. I have only done this once before." Heavily circulated on the internet next to a photo of a guy with a mullet and Giorgio Moroder's "Push It to the Limit" as a soundtrack, viewers might think they already know what they're gonna get out of a movie adaptation, but director Colin Trevorrow and screenwriter Derek Connolly have crafted something fantastic and sweet, and much better than an easy '80s joke.



In the film, the ad is discovered by Jeff (Jake M. Johnson), a writer for a Seattle magazine who wants to write a story about the person who posted it. He takes two interns, Darius (Aubrey Plaza) and Arnau (Karan Soni), and drives out to Ocean View, where Jeff's focus immediately shifts from the story to finding his old flame Liz (Jenica Bergere). Instead, it's Darius who tracks down Kenneth (Mark Duplass), the man in search of a time travel companion. In trying to find out whether or not Kenneth is crazy, Darius becomes friends with him, and quickly realizes she might have more in common with Ken than her two carefree co-workers, or maybe anyone she knows.



Despite a few painful reminders that no movie post-Napoleon Dynamite can use the term "flippin'," the character of Kenneth is a perfect fit for Mark Duplass. His soft-spoken personality contrasts nicely with the character's exaggerated personality. Too often, scenes where characters reveal painful or important memories are a desperate cry for sympathy after 30 or more minutes of unbearable stupidity, but Kenneth feels balanced, never coming off too stupid or too ridiculous even when he's rolling around on the ground shooting bottles with a handgun or teaching Darius some crucial karate moves. And Plaza, well-known for her sarcastic "Parks and Recreation" character, shows a softer side that is sweet without being too much.



What puts Safety up another notch is the way Connolly also cares for his other characters. At first, the character of Jeff seems like a stereotypical asshole from a million comedies, but there's a turn in his relationship with Liz that finds the character's good side. Some films wouldn't have time for a section near the end of the film where Jeff helps Arnau have some memorable life experiences, but it's actually a sweet, heartfelt sequence, because it springs from Jeff's honest regrets, and a genuine desire to help another person. Although many of the characters are sarcastic and biting, there's a lack of cynicism in Safety and the way the characters interact and grow that is refreshing and surprising.



That lack of cynicism continues all the way through the film, which might be -- without saying too much regarding the truth about Kenneth and the connection he forms with Darius -- either too far for the audience to follow, or not where they want this particular journey to go. After seeing the film once, I was willing to consider that maybe the film's detractors had a point, that Trevorrow and Connolly might missing out on something better, but a second viewing only confirmed for me that they've made the right choices. Just like Darius is surprised by what she gets out of her friendship with Kenneth, Safety Not Guaranteed is an unexpectedly uplifting reminder that sometimes you have to be willing to throw caution to the wind and let yourself go wherever a film is trying to take you.
---
Please check out my other DVDTalk DVD, Blu-ray and theatrical reviews and/or follow me on Twitter.
Sponsored Links
Sponsored Links