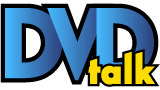 Dog the Bounty Hunter: Taking It to the Streets
List Price: $19.95 [Buy now and save at Amazon]
---
Those who've watched the film "Domino" (based upon real-life bounty hunter Domino Harvey) may be interested in the A & E series "Dog: The Bounty Hunter", which was spun off from a special called "Take This Job", which profiled unusual careers. The series follows real-life bounty hunter "Dog" Chapman who, with the help of his family (wife Beth; Dog's brother, Tim; Dog's son, Leland; Dog's daughter, Lyssa and Dog's nephew, Justin), tracks down criminals on the Hawaiian islands and occasionally elsewhere.



The series jumps between Dog's home life and professional life as Dog takes care of his family both at home and while chasing down the bad guys. Given that it's a profession that one hears so little about (I'm guessing intentionally, as the hunters probably don't want every trick of the trade to get out), it's interesting to see the way that Chapman and his crew operate (although I'm unsure if it's similar to how other bounty hunters work) on a day-to-day basis.



After capturing their target, Dog (who had a criminal past and then went on the right side of the law) and his crew try to get help for the people that they arrest and convince them to try and correct their ways or direct them to places where they can get help. The difference with "Dog" is that the show is able to occasionally get under the situation and show the sadness and tragedy or people who have completely lost their way. Sometimes, the crew run into people who are just plain nasty.



Those are the two sides of the characters on the show, as well: they're intimidating folks who are always walking into a potentially volatile situation (and an unpredictable one - the people the crew questions don't always tell the truth, requiring Dog and his crew to play detective) - they can be tough if needed, but they can also show compassion, crack jokes and try to get people on the right track.



"Taking It To the Streets" is unfortunately a cash grab by A & E, offering another "best of" of a small handful of episodes rather than full season sets. The episodes - "The Ice Man", "Trouble in Paradise", "Mano-A-Mano" and "The Comeback Kid" - are good examples of the show's "procedural" structure as the group tracks down various fugitives.



"The Ice Man" sees the crew looking for a meth user in Colorado, and the end result is really quite saddening, especially a woman with him who has had a rough life and who is a pregnant addict. The nice couple who rented them the place they were living seems genuinely concerned when they find out and offer words of encouragement - and it's probably one of the most emotional moments I could imagine from this show because the older couple seems so genuine and caring.



Dog and crew also return to Colorado in "Mano-a-Mano", where a dangerous fugitive remains more difficult to catch because his family and friends remain uncooperative. "Trouble in Paradise" is also a solid episode, as the crew tracks a fugitive to a fort-like house and then runs into difficulty with the fugitive's family and friends.




The DVD



VIDEO: "Dog" is presented in the show's original 1.33:1 full-frame aspect ratio by A & E Home Entertainment. The show is shot with hand-held video cameras, but it still looks awfully good, as the show looks continually crisp and clear - also helped by the fact that many scenes take place during the day.



The presentation does show some slight shimmer at times, but otherwise looks crisp and clean. No pixelation or edge enhancement appears, nor are there any issues with the source material. Colors look natural and crisp, with no smearing or other issues.



SOUND: "Dog" is presented in Dolby 2.0, and the audio sounds crisp and clear throughout. Dialogue remains easily understood, with no distortion or other issues. Music (including the Ozzy Osbourne theme track) sounds full and well-recorded, as well.



EXTRAS: Zip.



Final Thoughts: "Dog: the Bounty Hunter" is a compelling reality show looking into a family who all work in a profession rarely discussed. Although it's disappointing that A & E continues to offer "best of"s with little in the way of supplements, audio/video quality is still solid. Rent it.



Sponsored Links
Sponsored Links