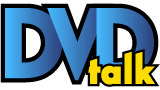 List Price: $24.99 [Buy now and save at Amazon]
---
THE FILM:
The following should be enough to gauge your interest in seeing Excision: AnnaLynne McCord fantasizes about having sex with corpses; former adult film star Traci Lords displays surprising acting chops as her uptight mother; and John Waters, the king of trash cinema, shows up as a priest. This crazy slice of celluloid is one of the weirdest films to hit Blu-ray this year, but Excision is a refreshingly malicious take on teenage angst. Director Richard Bates Jr. crafts a boundary-pushing tale of suburban horror anchored by a committed McCord, who is nearly unrecognizable as troubled teenager Pauline. Excision isn't for everyone, especially its bizarre sexual violence, but those up for its stomach-churning thrills are in for a darkly comic treat.
Pauline isn't like other high-school girls. At night she fantasizes about dying horrible, bloody deaths, and has frequent, lifelike sexual fantasies involving dead bodies. Pauline wants to be a doctor, and knows a little too much about human anatomy. She lives with her overbearing mother, Phyllis (Lords); submissive father, Bob (Roger Bart); and younger sister, Grace (Ariel Winter), who has cystic fibrosis. One day in health class, Pauline asks her teacher if she could get an STD from having sex with a corpse. Her fellow students cautiously laugh; Pauline is serious. Pauline browbeats a classmate into taking her virginity, an act that Pauline makes sure to conclude with a bang. Pauline is one troubled young lady.
Excision is one crazy movie. Pauline is snarky and dramatic in front of Phyllis, who cannot understand why Pauline is such a sourpuss compared to Grace, whose condition requires daily use of a breathing machine. Phyllis is an uptight terror that means well, and Grace tries her best to protect Pauline from outsiders. If Pauline cares about anyone it is Grace, and Pauline vows to heal her stricken lungs. Excision is family drama turned on its ear, and director Bates picked a diverse cast capable of rolling with the bizarre material. The film is at once terrifying, hilarious and surprisingly touching.
McCord is a real trooper, and her appearance here is miles away from her everyday style. Only in gory fantasies does McCord look anything like the beautiful women she has played on "Nip/Tuck" and "90210." McCord is subtly funny, especially in her nightly prayers, when she asks that her mother please be killed and debates whether or not her own actions are just. Lords proves quite the thespian, and she absolutely nails her character, who is simultaneously revolting and endearing. I look forward to seeing her in many more mainstream cinema roles. Winter is as appealing as she is on "Modern Family," and her character suffers the most for loving Pauline. It's better to watch Excision without much prior knowledge; it's certainly something different.
THE BLU-RAY:
PICTURE:
The 2.40:1/1080p/AVC-encoded transfer is very good. Detail is excellent, and the film appears extremely sharp and vibrant. Backgrounds provide nice texture and depth, and close-ups reveal a plethora of defined facial features. Black levels are solid, and the film retains good color saturation despite its high-contrast, surgical appearance. I noticed some minor aliasing and compression artifacts in a few scenes.
SOUND:
The 5.1 Dolby TrueHD soundtrack is also solid, with strong range and effects separation. Dialogue is crystal clear, and ambient effects make good use of the surround and rear speakers. There's not a lot of action effects, but this is a fairly immersive track considering the quiet material. English SDH and Spanish subtitles are available.
EXTRAS:
The only extra is a commentary with Director Richard Bates Jr. and AnnaLynne McCord.
FINAL THOUGHTS:
Troubled teenager Pauline takes her love of human anatomy to extremes with disturbingly vivid fantasies about surgery, homicide and sexual violence. AnnaLynne McCord gives a committed performance as the disturbed teen, and former adult film star Traci Lords is excellent as her uptight mother. Excision is not your typical tale of teenage angst, and features plenty of gore, pitch-black humor and necrophilia. Recommended.
William lives in Burlington, North Carolina, and looks forward to a Friday-afternoon matinee.
---
C O N T E N T

---
V I D E O

---
A U D I O

---
E X T R A S

---
R E P L A Y

---
A D V I C E
Recommended
---
E - M A I L
this review to a friend
Sponsored Links
Sponsored Links