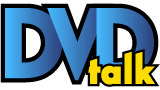 Warren Miller: Like There's No Tomorrow
List Price: $19.93 [Buy now and save at Amazon]
---
Warren Miller has enjoyed a lengthy career putting out movies that highlight skiing, and has been filming skiing (and snowboarding, as we see in some segments here) for over fifty years. The documentary filmmaker doesn't have the same level of involvement with his latest films, but despite being handled by others (although still released under the Warren Miller Productions banner), the films may not resemble Miller's great works, but still do a reasonably good job documenting the skills of some of the brightest stars on the slopes today.



"...Like There's No Tomorrow" starts in promising fashion after a goofy start, with a terrific ski sequence whose highlights are a number of point-of-view sequences that are nothing short of thrilling. Then, as with other films from the production company, the picture travels around the world, looking at various stories of "adventure sports" (well, largely of the downhill variety) in spots around the globe.



The movie then follows an Alaskan guide into India as she faces the challenges of spectacular mountainsides. The remarkable scenery extends into the film's jaw-dropping New Zealand sequences, as well as an amazing section on the Tuckerman Ravine in New Hampshire. The New Hampshire area offers huge slopes on the side of Mount Washington, where skiers show off their mountaineering skills as they try to scramble up just to take off.



The scenes in Chile offer absolutely beautiful visuals and some tremendous displays of skiing, but the attempts at comedy are a little flat and goofy, ending up feeling like filler. Fans of the sport are going to be delighted by much of this film, but I think even hardcore fans may agree the 98-minute film could be about 10-15 minutes tighter.



Technically, the film is a delight, with first-rate cinematography that brings viewers right into the middle of the various wintery action. The soundtrack is also an improvement over some of the recent films in the series, with a wide-ranging mix of tunes that ranges from rock to rap to more folky tunes. Pro Johnny Mosley provides narration for the picture and does a fine job - some of the action moments could have spoke for themselves without narration, but overall Mosley's work is positive.



"...Like There's No Tomorrow" is presented by Shout Factory 1.78:1 anamorphic widescreen. The results aren't without some mild issues, but much of the footage looked very nice. Sharpness and detail appeared pleasing, with only a few scenes that looked a touch softer. Aside from some minor artifacting in a few scenes, the presentation mostly looked as crisp as fresh snow and impressively smooth and clean. Colors looked bright and vibrant throughout.



The surrounds kick in for the music, but otherwise, the "documentary-style" sound mix results in a largely dialogue-driven/front-heavy presentation. Audio quality was satisfactory; while dialogue remained crisp and clear, the music did seem light on the low-end, which made listening a little fatiguing.



In terms of extras, there's... not much. We get a few promos and a brief bit of random performance footage. Why is this called the "Deluxe Collector's Edition", again?



Final Thoughts: "...Like There's No Tomorrow" could have been tighter by about 10-15 minutes, but is otherwise another entertaining Warren Miller effort, with superb footage and solid soundtack. The DVD offers very nice video and fine audio quality, but next-to-nothing in the way of extras. Recommended.

---
C O N T E N T

---
V I D E O

---
A U D I O

---
E X T R A S

---
R E P L A Y

---
A D V I C E
Recommended
---
E - M A I L
this review to a friend
Sponsored Links
Sponsored Links