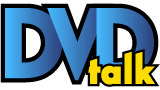 Notebook: Ultimate Collector's Edition
List Price: $49.99 [Buy now and save at Amazon]
---
href="http://www.dvdtalk.com/reviews/images/reviews/197/full/1358334925_1.png">
align="top" alt="thumbnail of title" title="thumbnail of title"
src="http://www.dvdtalk.com/reviews/images/reviews/197/1358335090_1.png" />
href="http://www.dvdtalk.com/reviews/images/reviews/197/full/1358335226_1.png">
align="top" alt="thumbnail of title" title="thumbnail of title"
src="http://www.dvdtalk.com/reviews/images/reviews/197/1358335284_1.png" />





Having previously reviewed Nights in Rodanthe and The Lucky One, I made it pretty clear that I'm not a fan of generic chick flicks. Hollywood has crafted a mold that goes a little something like this - Man and woman meet, but one of them isn't exactly forthcoming with who they truly are. Although they hit it off and fall madly in love with one another, the dishonest party grows a conscience and lays everything out on the table. Of course, they break up and try to go their separate ways, but come to realize that true love only comes but once in a lifetime, and predictably fall into each other's arms again just in time for the end credits to roll. There's nothing inherently wrong with this formula, except for the fact at this stage of the game it is a formula, one that Hollywood has been using to exploit female hearts across America for quite some time. Then came a series of Nicholas Sparks novels and film adaptations, and although the author had the potential to rise above cookie-cutter romance and deliver tales with substance, his work has since become a predictable sub-genre in and of itself. However, before Sparks realized he struck pay-dirt and could merely write the same story over and over again, his first publication delivered something that had not only heart, but soul as well. Of course, I'm talking about The Notebook. Drawing from his wife's grandparents for inspiration, this is the only piece in Sparks' collection that actually connected with me, and fortunately for the studio that picked up the rights to his work, this translated to the big-screen in an even bigger way.


The Notebook begins with an elderly man reading a tale of romance, set in the 40's, to a woman residing in a nursing home. Whooshing back through time we meet country boy Noah Calhoun (Ryan Gosling), who spends an entire summer romancing the lovely heiress Allie Hamilton (Rachel McAdams). With their love all but set in stone, Noah brings Allie to an abandoned house and promises he'll buy it so they can spend the rest of their lives there together. Allie's rich and uptight parents aren't used to her running around town and living a life of her own however, and once they find out she's in love with a man who doesn't mirror the high society standards they live by, they forbid her to see him ever again. Unwillingly separated by differences in class, Noah refuses to give up and writes a letter to Allie every day for an entire year, but her mother intercepts and withholds them. With no contact from one another, they move on with their lives. Several years later, Noah returns home from war and is nudged into finishing the house anyway, which subsequently draws Allie back into his arms... but is it too late for the star crossed lovers? Allie has been with another man for many years and cares for him a great deal, but when her mother has a change of heart and presents her with the letters Noah wrote her, the line between right and wrong is blurred and a choice has to be made.




href="http://www.dvdtalk.com/reviews/images/reviews/197/full/1358374229_1.png">
align="top" alt="thumbnail of title" title="thumbnail of title"
src="http://www.dvdtalk.com/reviews/images/reviews/197/1358374274_1.png" />
href="http://www.dvdtalk.com/reviews/images/reviews/197/full/1358375118_1.png">
align="top" alt="thumbnail of title" title="thumbnail of title"
src="http://www.dvdtalk.com/reviews/images/reviews/197/1358375198_1.png" />




It would be unfair to say that The Notebook is only able to stand out because the genre is mostly littered with garbage that fails to make an emotional connection. Despite how I feel about the author and all of his subsequent work, I can't deny that this is one of the finest examples of romantic drama in recent memory. Although it's true that certain plot devices have been borrowed from other well-known stories - even casual filmgoers will recognize Dirty Dancing's divide between social and economic classes, and numerous other variations that stem as far back as Shakespeare's Romeo and Juliet - but their implementation is what makes the story and its inherent themes feel fresh, if not unique. We often hear on-screen couples referred to as 'star crossed lovers' - terminology that's been so overused it hardly means anything anymore - but the main characters portrayed by McAdams and Gosling are a true embodiment of that concept. Without spoiling too much of what makes The Notebook's narrative so compelling, I'll simply say that we see a man and woman spend a lifetime trying to transform their desires into reality. Even so, there's something larger seemingly at play that forbids their long term union. As the scope of the story finally comes into focus, it becomes clear they weren't merely trying to escape their societal bounds and defy the people who stood in their way all for the sake of love. No, instead they've had to struggle with the notion of fate versus free will, and every time they inch closer to their 'happily ever after', there's always some other damning that stands in their way. Yet, in spite of all the obstacles that threaten to keep them apart, their choices prove time and time again that love, true love, can trump anything... and that's what makes this film stand out from the rest. Yes, Hollywood often attempts to convey that sense of true love, but there are few outside of The Notebook, at least in recent years, that have been able to do it so well. I don't care who you are or how much you detest the genre - The most heartwarming and inspiring moments in this film come with buckets of tears, and I doubt anyone will be able to make it to the end without a dry eye.



Of course, this story would have been entirely unconvincing if not for its captivating leads. Although Hollywood has a tendency to pick actors and actresses that can fill seats as opposed to those who have genuine chemistry on-screen, Gosling and McAdams are magnificent in every perceivable way. That says a lot considering what their roles demanded of them. Not only did they have to be believable as a couple, but they had to express the emotional rollercoaster that went along with chasing each other for years on end. As their characters would temporarily move on from one another, we could see the pain on their faces without having a single word said. When they reunited, their romance simply exploded in a way that I haven't seen since the days when Humphrey Bogart or Clark Gable were smoochin' like their lives depended on it, with the exception of course that the passion in this film felt real. Even with a lot of great ideas at play in this story that plays out like a series of snapshots through time, this film could have been a clunker if some exec decided to go with Matthew McConaughey and Jennifer Lopez, but Gosling and McAdams not only deliver, they're a big reason for keeping this film off my 'chick flick clinkers' list (which, needless to say is rather extensive). Further selling the romantic drama is Nick Cassavetes excellent direction, culminated with Robert Fraisse's brilliant cinematography.





href="http://www.dvdtalk.com/reviews/images/reviews/197/full/1358375317_1.png">
align="top" alt="thumbnail of title" title="thumbnail of title"
src="http://www.dvdtalk.com/reviews/images/reviews/197/1358375380_1.png" />
href="http://www.dvdtalk.com/reviews/images/reviews/197/full/1358375489_1.png">
align="top" alt="thumbnail of title" title="thumbnail of title"
src="http://www.dvdtalk.com/reviews/images/reviews/197/1358375557_1.png" />





The Notebook was met with mixed critical reception, and currently holds a meager 52% rating at Rotten Tomatoes, but I can't really see why it was such a divisive experience. As previously mentioned, this film does borrow certain elements from other well known stories and even executes many of the same genre clichés along the way, but it does so in a way that doesn't feel tired. I'd actually be so bold to say that The Notebook actually revitalized romantic dramas as a whole. Sure, the sub-genre was far from dead (as one of my personal favorites, Unfaithful, debuted only two years prior), but looking at the larger picture, The Notebook fulfills all the necessary chick flick tropes that will make your girlfriend happy, and you surprisingly shouldn't have the urge to look at your watch every five minutes, wondering, "Just how much longer is this?" So, when your girl wants you to make a romantic gesture this Valentine's Day and pick something 'you'll both enjoy' (which is code for picking something you'd never normally watch at all), pick this film up and give it a whirl. You just might be surprised at how wonderful it is, and especially how much it pulls on your heartstrings.






Video







href="http://www.dvdtalk.com/reviews/images/reviews/197/full/1358375754_1.png">
align="top" alt="thumbnail of title" title="thumbnail of title"
src="http://www.dvdtalk.com/reviews/images/reviews/197/1358375829_1.png" />
href="http://www.dvdtalk.com/reviews/images/reviews/197/full/1358375891_1.png">
align="top" alt="thumbnail of title" title="thumbnail of title"
src="http://www.dvdtalk.com/reviews/images/reviews/197/1358375953_1.png" />




If you already own The Notebook on Blu-ray, then you already know what to expect - A mostly wonderful, yet nonetheless flawed 1080p, VC-1 encode (2.35:1). The print is fairly clean and no digital noise reduction has been employed to turn cinematic texturing into wax figure emulations. The end result is a cinematic experience complete with fine grain and immaculate details. Furthermore, the film's color palette is faithfully reproduced, while contrast and black levels are superbly implemented. The only real complain is that the transfer has a bit of edge enhancement, and although its presence isn't too intrusive, I've certainly come to expect more from the format over the years. Still, fans of The Notebook have a fine presentation to look forward to(if they haven't already seen it on previous releases), and newcomers will still be pleasantly surprised at how great this looks.






Audio




My wife and I have watched the original DVD release quite a few times over the years, and to say it was weak may be something of an understatement. Perhaps the studio didn't put much stock in a quality encode for a romantic drama? I don't know. That being said, The Notebook sounds great on Blu-ray with its 5.1 Dolby TrueHD track. The mix itself doesn't exactly wow, though. After all, this film is mostly driven by dialogue, but every word, every syllable is crisp, clean, and prioritized as it should be whenever the score aims to swell and pull our emotions even further in the intended direction. The LFE might be unimpressive to some at first, but it does a great job at adding a sense of weight and depth to the events on-screen. In short, the audio here may not blow your socks off like a modern action film might, but it's faithful to the original mix as far as I can tell, and absolutely destroys the old DVD.






Extras











Since the included disc is exactly the same as the original release (which was again reused for 2009's Limited Edition Gift Set), all of the on-disc supplements are still present with no additions. At this point, it would have been nice if the studio offered something extra other than new trinkets to collect/take up shelf space, like a Nicholas Sparks retrospective featurette. For an extensive run-down of on-disc supplements, you can take a look at Thomas Spurlin's review of the Limited Edition Gift Set from 2009.


The first thing you'll notice upon receiving this set, is that the outer box feels cheap and thin. I was hoping for a thick and durable box similar to the treatment given to The Goonies (which also featured a bonanza of collectibles), but quality just wasn't in the cards I guess. Thankfully, the film is still included in its original Blu-ray case within. The goodies in store for you this time around, are a bit more relevant this time around than in the previous gift set. There's a heart shaped locket that looks as if it could actually hold a small photo, and even a brown journal complete with gold edged paper. There's an envelope that contains five photo cards that feature moments and quotes from the film, but it's an unnecessary piece of filler that I imagine nobody will actually get any practical use out of.


Also included is a DVD and Ultraviolet copy of the film.





Overall







href="http://www.dvdtalk.com/reviews/images/reviews/197/full/1358376077_1.png">
align="top" alt="thumbnail of title" title="thumbnail of title"
src="http://www.dvdtalk.com/reviews/images/reviews/197/1358376181_1.png" />
href="http://www.dvdtalk.com/reviews/images/reviews/197/full/1358376245_1.png">
align="top" alt="thumbnail of title" title="thumbnail of title"
src="http://www.dvdtalk.com/reviews/images/reviews/197/1358376346_1.png" />





There's no question that The Notebook is a terrific romantic drama, even if the rest of the Sparks adaptations to come since have mostly fallen flat. Thanks to great direction, wonderful cinematography and a brilliantly acted leading couple, this film will have no problem pulling you through the rollercoaster of highs and lows. Of course, this comes as news to no one - The real question, is if this new gift set is worth double dipping for. If you already own The Notebook on Blu-ray, probably not. The personal journal and locket are a nice touch, but the only benefit they serve is to woo your girlfriend on Valentine's Day. Even then, I'm not sure anyone is actually going to get a lot of use out of these items. Still, the film is one of the better romantic dramas in recent memory, and the strong A/V presentation is likely to make most home video enthusiasts proud to add it to their collection. Recommended.

-About the Author- Michael Zupan is primarily a film guy, but has a variety of places where you can enjoy his work otherwise. Check Bytesizeimpressions.com for video game op-ed pieces and podcasts, and be sure to check out the sister site, Byte-Size Cinema, linked up top. This writer also contributes significantly to in-print magazines such as Minecraft Explorer and Fortnite Explorer!
---
C O N T E N T

---
V I D E O

---
A U D I O

---
E X T R A S

---
R E P L A Y

---
A D V I C E
Recommended
---
E - M A I L
this review to a friend
Sponsored Links
Sponsored Links