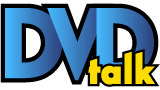 List Price: $29.98 [Buy now and save at Amazon]
---
THE FILM:
Click an image to view Blu-ray screenshot with 1080p resolution.
Compliance is not a pleasant film. I sat on the edge of my seat, infuriated to the point of moving the remote so I wouldn't throw it at the screen. "How the hell is this happening?!" I thought. The story would be an unbelievable house of lies and senseless players if it weren't true. Compliance is based on events that occurred in 2004 at a Mount Washington, Kentucky, McDonald's, where a prank caller convinced the assistant manager that he was a police officer investigating an employee for theft. Over the next several hours, the eighteen-year-old female employee was strip searched and assaulted in a series of bewildering confrontations that were all recorded by the restaurant's surveillance cameras. Director Craig Zobel adopts the events into a film that caused walkouts and shouting matches at the Sundance Film Festival. Compliance is brilliantly acted and sickeningly tense, and poses disturbing questions about our unthinking obedience to authority.
McDonald's is replaced by ChickWich, a lowbrow Chik-fil-A knockoff, in Compliance. Manager Sandra (Ann Dowd) learns $1,500 worth of food has spoiled because of some employee's negligence, and is berated by a company deliveryman. At work, Sandra tries to get her mostly lackadaisical teenage employees to shape up for the busy weekend-night rush, and warns that a Secret Shopper might be stopping by to rate the restaurant. Sandra suspects that Becky (Dreama Walker) or prankster Kevin (Philip Ettinger) is to blame for the spoiled food, and overhears Becky and assistant manager Marti (Ashlie Atkinson) making fun of her. During the dinner rush, the store receives a call from a man claiming to be a police officer. The man tells Sandra that a victim reported her money stolen by Becky at the restaurant. He claims to have surveillance footage to back this up, and asks Sandra to confront Becky. What happens over the next 80 minutes is unbelievable.
The film is most disturbing when one questions how easily we believe someone claiming to hold an authoritative position. By all accounts, Sandra is a decent boss, but she is already having a bad day before trouble phones the restaurant. Sandra's prior contact with police has likely been minimal, so she immediately agrees to assist the man. The voice first asks Sandra to search Becky's purse, and its commands eventually leave Becky naked and shaking. Compliance is increasingly shocking. Why does Sandra begin doing things that make no legal or common sense? Why does Becky put up little protest? The film constantly reminds viewers that outside Becky's backroom prison is a bustling restaurant. The film winds its vise so tightly that I almost forgot there was any world outside the stark stockroom.
Compliance did not make me happy. I wasn't excited or scared; I simply wanted its characters to wake up and the harrowing inquisition to end. That's why Zobel's film is so brilliant. By sticking very close to the actual events, he creates one of the most disturbing, memorable films in some time. What happens to Becky - and what really happened to Louise Ogborn - is disgusting. Becky is put through an increasingly degrading series of tasks, and the caller uses other employees and outsiders as part of his sick game. The culmination of this extended assault comes after Becky finally acquiesces to the torment. Lies about imprisonment, family members in peril, and freedom finally break Becky. The camera shies away from most of the nudity, and instead focuses on the reactions of others. This makes the drama all the more haunting.
The acting here is great across the board. Walker plays Becky with wide-eyed panic, and transformers her character from eye-rolling cashier to stricken doe as the film progresses. Dowd is tasked with making a woman that one might justifiably label idiotic or cruel a sympathetic character. Sandra is also a victim, and her decision to blindly "do the right thing" takes her down a wormhole of increasingly bad decisions. The actress does a nice job making Sandra as relatable as possible, and preserves at least a shred of her dignity. An interesting moment comes late in the film when a news reporter asks Sandra about the events. Sandra reveals that she honestly thought she was doing the right thing. Afterward, Sandra tries to make small talk with the reporter. He is disgusted and can barely hide his disdain.
The real prank caller used calling cards to phone over 70 restaurants across 30 states. Although the Kentucky incident was the most extreme, several other managers strip-searched and harassed their employees at the man's beck and call. Thirty-seven-year-old David Stewart was eventually arrested in connection with the calls but was acquitted of all charges due to a lack of evidence. The women who inspired Becky and Sandra's characters won civil suits against McDonald's on the grounds that the parent company failed to provide its employees with adequate training on dealing with hoaxes and prank calls.
Compliance raises many questions about authority and self-preservation, Middle America, low-paying jobs and compassion. That these events even occurred is almost unfathomable. The ChickWich employees are normal people who do unthinkable things because of a sadistic puppet master. Their actions recall the Holocaust and the Rwandan Genocide. Compliance begs for discussion, and is a film I won't soon forget. Its performances are strong, and it creates palpable, prolonged tension. I never want to watch it again.
THE BLU-RAY:
PICTURE:
The 2.40:1/1080p/AVC-encoded transfer is served up on a single-layer Blu-ray disc. The digitally shot image retains excellent detail throughout, even in the faux light of the dingy stockroom. Facial detail is strong, and the few wide shots are sharp and deep. Black levels are decent, though the digital image shows some expected crush. Colors are well saturated, and skin tones are accurate. There's a bit of noise and aliasing on occasion, but that's expected with digital photography.
SOUND:
The 5.1 DTS-HD Master Audio soundtrack nicely supports the largely dialogue-driven film. Speech is crystal clear throughout, without clipping or hiss, and there is a fair bit of directional dialogue. There aren't any big action effects, but ambient noise - like the chatter of a busy restaurant - surrounds the viewer. The film's haunting score is treated nicely, and it adds a lot to the project. English SDH and Spanish subtitles are available.
EXTRAS:
Viewers hoping for an in-depth look at the production or news piece about the real events will be disappointed with the disc's lightweight extras. In the Interview with Director Craig Zobel (10:09/HD), he reveals a bit about the real-life history and run-up to the film, but this interview is too short to provide much of interest. Behind the Scenes of Compliance (2:04/HD) offers brief interviews with the cast, and AXS TV: A Look at Compliance (3:46/HD) is another EPK puff piece. The disc also includes the film's theatrical trailer (2:18/HD).
FINAL THOUGHTS:
Director Craig Zobel's Compliance is an intensely disturbing recreation of events that happened at a Kentucky McDonald's in 2004. A man phones the fast-food restaurant claiming to be a police officer, and convinces a manager to detain and strip-search an employee. The young woman's torment continues for hours, and she is subjected to an increasingly bizarre and degrading series of tasks. This film is unpleasant and inflammatory, but it is expertly crafted. Compliance raises questions about acquiescence to authority and human compassion and dignity, and features strong performances by Ann Dowd and Dreama Walker. Compliance is something I needed to see but will not willfully revisit. Rent It.
William lives in Burlington, North Carolina, and looks forward to a Friday-afternoon matinee.
Sponsored Links
Sponsored Links