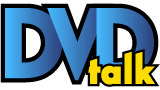 List Price: $16.95 [Buy now and save at Amazon]
---
Robin Hardy's name will be familiar to horror fans, thanks to the 1973 classic The Wicker Man. The protagonist of that film, Sgt. Howie, enters an unsettling community made up of people who are totally disconnected from reality, and quickly begins to lose his patience trying to communicate with them. Having since seen The Wicker Tree, that film's atrocious sequel, and now The Fantasist, Hardy's 1983 follow-up, it seems as if The Wicker Man was not a fleeting glimpse of genius, but a coincidental case of Hardy's very specific talents lining up with a project.



Patricia Teeling (Moira Harris) is a farm girl by upbringing, but thirsts for a taste of the so-called real world. Shortly after getting her degree, her uncle offers to let her move in at his ranch with an eye toward taking over when he kicks the bucket, but she asks for a year in the big city, exercising her skills as a teacher, before settling into a long-term gig. In addition to new scenery, she's also looking for a beau, and finds several unusual men, including Robert Foxley (John Kavanagh), a fellow teacher with fetishes that include balloons and rubbing other people's bellies, and neighbor Danny Sullivan (Timothy Bottoms), a would-be author who has anger issues, and who hits the nightclubs pretending to be an Albanian osteopath in order to pick up women who are not his wife. She's also being stalked by a serial killer, whose M.O. is to call local girls pretending to be a secret admirer. He's being tracked by Inspector McMyler (Christopher Cazenove), a disabled detective trying to ensure that Patricia isn't next.





In the same way that Sgt. Howie is an increasingly frustrated voice of sanity in a city full of crazy people, a viewer of The Fantasist will quickly lose patience with the characters, who are all completely unhinged. How else to explain the scene where Foxley explains to Patricia that the idea of rubbing people's bellies appeals to him because his mother often did it to soothe his gas problem as a child? Or the scene where Danny uses a dowsing rod to locate Patricia's bladder, then asks her to undress in order to help inspire him to write his novel, only to have Patricia furiously flash her panties at him when she catches him verbally abusing someone over the phone in his fake Austrian voice? Even Patricia herself seems strange, thanks to Harris' curiously stiff line readings.





Direction-wise, Hardy isn't up to much. Aside from an early POV sequence to hide the killer's identity as he toys with a victim, the staging of the scenes is fairly straightforward, aside from his apparent lack of understanding of rational human behavior. The film approaches nearly everything in such a bland way that the viewer is left dangling for a minute wondering if Foxley gargling the wine on a dinner date is meant to be off-putting or endearing. Information will be included in the frame without explanation, such as a police car visible as Patricia and Danny walk through the park, talking about rats. It eventually drives close enough that the characters really ought to comment on it, given they're in a place that cars probably don't often drive through, much less with flashing lights on, but they ignore it as it rolls right by them. Scenes begin and end abruptly, including a completely random snippet of McMyler in an unidentified room, addressing unidentified, off-camera people, about the mysterious stalker.





Then again, the irony is that without these inexplicable eccentricities (and many more which I'm dying to bring up, but can't without giving away the ending), The Fantasist would probably a completely forgettable slasher / thriller. Anyone who's ever seen one of these before will immediately get a sense of who to rule out as a suspect, and the screenplay (by Hardy himself) doesn't have much thematic depth, although it seems to want to try and explore female sexuality in an intriguing way (Patricia's roommate is a virgin also looking for a man, and the two share some interesting conversations about their suitors). The mysterious mixture of good and bad performances, strange characters and stranger scenes that Hardy has concocted here may not constitute a good movie, but it's certainly a unique one.





The DVD, Video, and Audio

DVDTalk was sent a check disc of The Fantasist, so no definitive comment can be made about the technical merits of the disc or the packaging, although the final product should be approximately 1.66:1 pillarboxed with anamorphic enhancement and Dolby Digital 2.0 audio. Should the check disc be accurate, the image here is limited, looking soft and faintly VHS-like during the daytime scenes, and overly noisy during the nighttime scenes. No subtitles appear to be included.





The Extras

The Fantasist is one of Scorpion's "Katarina's Nightmare Theater" titles, featuring hosting segments by Katarina Leigh Waters. Much like her bookend segments on Savage Strets, the first half of the introduction is basically a goofy sketch, and the second half is basically Waters reading from the actors' IMDb pages. One of the clips included also basically spoils the ending.





Trailers for Death Ship, Mortuary, Nothing But the Night, The Devil Within Her, Double Exposure, The Hearse, Terror (possibly a direct inspiration for Edgar Wright's Don't!), The Survivor, and Satan's Slave are accessible from the menu. No trailer for The Fantasist is included.





Conclusion

Fans of weird cinema might enjoy The Fantasist as a curiosity piece, but anyone who chooses to skip it isn't missing anything.
---
Please check out my other DVDTalk DVD, Blu-ray and theatrical reviews and/or follow me on Twitter.
Sponsored Links
Sponsored Links