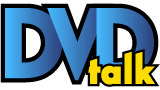 Schindler's List 20th Anniversary Limited Edition
List Price: $34.98 [Buy now and save at Amazon]
---
Reviewed by Glenn Erickson

Steven Spielberg's Schindler's List is indeed one of the best films about the holocaust, and one of the director's best movies. Breaking free of twenty years of lucrative lightweight blockbusters, interrupted several times with bald tries at snaring an Academy Award, Spielberg made the grade and more with this worthy historical document, one that avoids many of the pitfalls of earlier efforts. The mind-numbing subject of the organized murder of millions of people was too disturbing for decades after WW2 ended; official film footage of the liberation of the camps was considered unwatchable before it began showing up piecemeal in 1950s documentaries. Alain Resnais' Night and Fog is still the most humane and respectful short docu on the death camps, while Stanley Kramer's bloatedJudgment at Nuremberg grinds out some noisy, over-acted all-star outrage while pointing fingers in all directions. Most other treatments of the subject are tangential escape stories or to some degree exploitative. In the middle '70s a quality TV miniseries called Holocaust revealed what social researchers had feared for some time, that the new TV-raised American public was largely ignorant about recent history, even something as enormous as the murder of millions.


That's one reason that holocaust films need to be made and reinvented. Without the true story being passed on, the public consciousness might listen to the bigots, racists and deniers that would like to revise history. Schindler's List found the perfect story hook for 1993, much of which was news even to WW2 buffs. Thomas Keneally's book profiled the intriguingly self-contradictory German Oskar Schindler, a Nazi party member and ambitious war profiteer, who from all available evidence, including the testimony of hundreds of holocaust survivors, used his privileges as an employer of slave labor to save a goodly number of ghettoized Polish Jews from extermination. Schindler is a fascinating subject because of his apparent change of heart: he was in the right place at the right time with the right talents to make a positive impact against undeniable evil. His story is a rare example of undeniably real, quantifiable good. Voice what doubts one may about the accuracy of Spielberg's movie, if Schindler really saved those 1200 Jews very little else matters.


The true story places the slick businessman and entrepreneur Oskar Schindler (Liam Neeson in a star-making performance) as a bloodsucker profiting from the appalling fate of Poland's Jewish population. By salesmanship alone, Schindler sidles into Krakow as the Ghetto fills. He solicits start-up money for an enameled cookware company from imprisoned Jews. He schmoozes his way into the good graces of the Nazi brass responsible for buying supplies, and hires Ghetto Jews as workers -- their wages go to the SS but they receive decent food and other privileges. Accountant Itzhak Stern (Ben Kingsley) becomes Schindler's business manager, reluctantly at first. Stern's distaste for Oscar's decadent lifestyle and rapacious opportunism abate somewhat as he realizes that working in Schindler's factor is a possible route to survival. When the Ghetto prisoners are sent to various work lagers -- or to extermination camps -- Oskar befriends the local SS work camp commandant Amon Goeth (Ralph Fiennes), a psychotic who fits perfectly into his job of terrorizing his helpless inmates. The longer Schindler fights to retain his workforce, the more attached to them he becomes. But Goeth and the other Nazis insist that they'll all have to take their place on the extermination trains.


Schindler's List does almost everything 100% right. It examines the story from two sides. Oskar Schindler is an utterly selfish bastard, whose sense of style distinguishes himself from his less cultured Nazi clients. He glad-hands even the clerks and throws money around on gift baskets packed with hard to find goodies. He's an unregenerate womanizer and a lousy husband as well; his wife has apparently long ago given up trying to reform him. Schindler has to be presented as an attractive fellow, and the movie gets away with elevating him mainly because there's no alternative. The Germans are at best just cogs in a horrible, inhuman system. Choice or no choice, any rational viewer would rightly side with the Russian attitude that they all deserve to die with the greatest dispatch. At their worst, they're extraordinary monsters. Amon Goeth is a dangerous maniac, frustrated because he cannot obtain affection from his whores or his frozen-in-fear Jewish slave Helen (Embeth Davidtz). Goeth indulges his violent (sex?) fantasies, killing off prisoners at random through the 'scope of a high-powered rifle.


At the Heart of Darkness is the commandant of Auschwitz himself, who has become an immobile demon beyond any thought except murderous calculation and self-preservation. The high point of Schindler's story should be his interview with this commandant... who else could possibly muster the required bluff to convince that man to do anything? Only Schindler knows what "sales" approach might appeal to such a depraved maggot. No ordinary mortal is equipped to negotiate with Satan.


Schindler's List does not make the Jewish victims supporting players in their own story, far from it. The movie begins with a simple religious ceremony, and ends by breaking format to present a very moving real-life testimonial to Schindler's memory. In between we see what exactly the Jewish Poles endured by loosely following dozens of individuals and family members. Their homes are stolen and they're jammed into the Krakow Ghetto, where simply avoiding starvation takes extraordinary ingenuity. German soldiers can shoot them for simple infractions, like forgetting one's papers. Young men collaborate as Ghetto police or become black marketeers. When the time comes for 'relocation', all pretense of civility is dropped. The old and infirm are weeded out for killing, all possessions are stolen and men, women and children are separated. The brutality is appalling. Under such conditions being a Schindler Factory worker (a "Schindler Jew") is a blessing. Itzhak Stern waves a list of roughly a thousand names Schindler appropriates for his plant, and calls it "the ultimate good."


I believe Schindler's List was Steven Spielberg's first collaboration with his frequent camera Janusz Kaminsky. His luminous B&W images were a revelation to audiences in 1993... Martin Scorsese and Woody Allen had dropped the format by this time. The theater I saw the film in had trouble projecting it, as the B&W print stock was thinner than color stock and it was too loose in the film gate. (Spielberg also did not build an intermission into his 3-hour, 15-minute movie, so the theater owner stopped the show half way for a bathroom break.)


The film pulls off a controversial color experiment that I believe works. Besides a candle flame at the beginning and a color sequence at the end, all of Schindler's List is in B&W -- except for several scenes were a particular girl's coat is selectively tinted red. This calls attention to her not only in medium shots but in long, wide scenes where she is one tiny figure among dozens. It is the day that the Ghetto is emptied amid chaos and slaughter, and this little lost girls wanders through the street on her own. What's the color all about?


I believe the selective coloring of the girl's coat allows us to regard the killing of a million innocent children without doing what holocaust films always do, losing the big picture to concentrate on a few charismatic individuals. Sophie's Choice is about a particular experience of a woman losing her children. It's a fine drama but has problems communicating as a holocaust film. The average viewer could very well emerge caring only about Meryl Streep and her little boy and girl. We care about the individual heroes of Escape from Sobibor and are given little in the way of a broad appreciation of the horror. If Spielberg kept the Little Red Girl front and center, I believe that the Shirley Temple effect would cause much of the audience to fixate on her survival. Instead, the Red Girl is several times just seen as a dot among other terrorized victims, reduced to the same level of jeopardy. We care about her, but we're forced to regard her at a remove. She's not a "star player" in the same way that the actors playing the Jews are not recognizable stars.


Schindler's List builds up a fine drama with many unforgettable visuals, like the road made of Jewish graveyard headstones that seems an echo of the Roman road with the crucified slaves in Spartacus. At one point someone says that "Good old-fashioned Jew Hating is policy now", whereupon Spielberg cuts to the rain of smoke and ashes as the crematoria begin working. The staging of the violent scenes do not overplay the shock value, and the nudity does not seem exploitative. The German SS are not inadvertently admired for the cut of their uniforms and the "law and order" of their storm troopers. A frigging automatic pistol refuses to fire during an impromptu execution, ruining Amon Goeth's murderous fun.


The film is so good, and (yes) so socially instructive, that its plusses outweigh what has to be conceded is a ridiculous storytelling stumble in the last act. Spielberg and/or his screenwriter have resolutely kept Schindler's transformation to "good guy" a mystery. He gets in hot water for kissing a Jewish girl at a party, and raises suspicions when he ruins the fun of the SS goons by hosing down a train packed with overheated Jews. As the Nazi supervision falls apart, Shindler makes bad artillery shells, plays the humanitarian and even jokingly encourages a Rabbi to hold a Sabbath ritual. But when the war ends, the movie hits us with what play as alarmingly fake and cloying scenes. Schindler grandstands to his workers, shaming the guards into making a non-violent exit. He then completely breaks character to collapse into emotional hysteria as he exits (actually, escapes Russian vengeance), wailing like a baby and bemoaning the thousands more victims he says he could have saved. It's an embarrasing mess, the kind of pitch that Spielberg seemingly often throws at the end of movies to "get the audience to like the movie and its characters".


As I say, the film is so good, I try to ignore these scenes, and skip to the beautiful ending, the chorus and 'generations of Schindler Jews' finish, which is lovely. In an improvement on John Ford-style cast recaps, the actors are accompanied by their real life counterparts, paying homage at Schindler's grave.

---

Universal's 20th Anniversary Blu-ray of Schindler's List also contains a DVD disc plus instructions to download a Digital Copy or connect with an UltraViolet cloud encoding. The transfer quality is marvelous; not only are the B&W images perfect, but the color embellishments are accurate as well.


The DVD version is spread across two discs, with the extras on the second disc. Some of the extras relate to the USCShoah Foundation. It began as an all-inclusive audio-visual archive of testimony, and will surely be a useful research resource as well as lasting proof of the reality of the Holocaust. The Foundation Story is hosted by Spielberg, who explains how the filming of Schindler's List inspired the program. Voices from the List is a full-length feature docu that uses some of the Foundation's testimony in conjunction with archive footage. An insert flyer explains Witness an educational website associated with the Foundation: eyewitness.usc.edu


Twenty years have only added to the aura around this picture, which won a 1993 Best Directing Oscar in adddition to Best Picture. The packaging and presentation is put together in good taste. Spielberg personally supervised the film's restoration. It's the best-looking B&W disc that's gone through my player this year.

---

On a scale of Excellent, Good, Fair, and Poor,
Schindler's List Blu-ray rates:

Movie: Excellent

Video: Excellent

Sound: Excellent

Audio: English (Dolby Digital 5.1), English (DTS-HD Master Audio 5.1), French (Dolby Digital 5.1), French (DTS 5.1), Spanish (Dolby Digital 5.1), Spanish (DTS 5.1)

Subtitles: English, French, Spanish

Supplements: Documentary on the USCShoah Foundation, Steven Spielberg-hosted featurette.

Packaging: One Blu-ray disc and two DVD discs in folding plastic and card holder in card sleeve.

Reviewed: February 23, 2013

ALIGN=center BORDER="0" hspace="0" vspace="5">

DVD Savant Text © Copyright 2013 Glenn Erickson
See more exclusive reviews on the Savant Main Page.
Reviews on the Savant main site have additional credits information and are often updated and annotated with footnotes, reader input and graphics.
Return to Top of Page
---
C O N T E N T

---
V I D E O

---
A U D I O

---
E X T R A S

---
R E P L A Y

---
A D V I C E
DVD Talk Collector Series
---
E - M A I L
this review to a friend
Sponsored Links
Sponsored Links