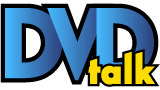 Men at Work: The Complete First Season
List Price: $35.99 [Buy now and save at Amazon]
---
Show Review:



Network television remains in decline in quality and ratings have suffered as a result - once "Must See TV" destination NBC now finds itself in last, with ratings for "NBC Nightly News" scoring better ratings at times than the network's prime-time line-up. Elsewhere, ABC's best offerings ("Happy Endings" and "Don't Trust the B- In Apartment 23") are either cancelled or on the brink. Meanwhile, cable has become more competitive, taking away network shows ("Cougar Town") and creating cult hits ("It's Always Sunny in Philadelphia".)



"Men at Work", the latest sitcom from cable channel TBS...isn't exactly a good example of what cable has to offer. The show doesn't reinvent the sitcom wheel - in fact, the series is rather generic, following four 30-something friends Milo, Tyler, Gibbs and Neal (Danny Masterson, Michael Cassidy, James Lesure, Adam Busch.)



The series opens with Milo (Masterson) breaking up with his girlfriend (Amy Smart), first talking about the way that he wanted to break up and then admitting the way it really went down. While Masterson's delivery (which remains a variation on his "70's Show" character) remains amusing, the whole thing isn't a good start - it feels recycled.



The series plays out much in the same fashion - the trio chat about women and try to meet women and try to act macho and meet women and ... well, not much else. The workplace portion - the group works at a men's mag called Full Steam - is underused and feels cliched (makes me want to watch episodes of the often brilliant '90's sitcom "Newsradio", which remains one of the best workplace sitcoms of the last few decades.)



Speaking of strange, it's surprising that the series was created by Breckin Meyer, the underrated actor ("Clueless", "Franklin and Bash", "Robot Chicken"), who would seem to be capable of creating a series that's more inspired. I'm not saying I didn't laugh - it's just a matter of how much (not that frequently) and how loud (the occasional chuckle.) However, the show's laugh track seems to be lovin' it.



There's moments where a couple of the actors (primarily Lesure and Masterson - the other two leads don't make as much of an impression, and the four don't have great chemistry) lift up the material, but even when it starts to get better (and I'll admit the series starts to pick up somewhat after the very weak pilot - the Meyer-written second episode is occasionally amusing), the series still just lacks anything too noteworthy (well, aside from JK Simmons as the magazine's gruff owner/publisher - it's no stretch for the actor by any means, but the actor's trademark delivery always works.)



A couple of the better episodes are: "Milo Full of Grace" (Milo tries to do a story on drug trafficing and winds up in jail, only to have the story be dropped due to cost cuts; elsewhere, Lesure's character finds a new source of coffee elsewhere in the building), "Plan B" ("That 70's Show" star Laura Prepon guests as a girl set up with Milo) and "Devil's Threesome" (Milo and Gibbs participate in a "Devil's Threesome" with a girl they met in a bar.)



"Men at Work" offers up a couple of good performances and the occasional laugh, but while it starts getting going it's hard to shake the feeling of "been there, done that." Hopefully the show will improve in second season, as it occasionally shows hints of promise.



1 1-01 24/May/12 Pilot

2 1-02 24/May/12 Milo Full of Grace

3 1-03 31/May/12 Devil's Threesome

4 1-04 07/Jun/12 Heterotextual Male

5 1-05 14/Jun/12 Toilet of Eden

6 1-06 21/Jun/12 Crazy for Milo

7 1-07 28/Jun/12 Plan B

8 1-08 05/Jul/12 Wake and Bake


9 1-09 12/Jul/12 Inventing Milo

10 1-10 12/Jul/12 Super Milo



VIDEO: "Men at Work" is presented in 1.78:1 anamorphic widescreen by Sony Pictures Home Entertainment. The show visually is pretty basic (even as sitcoms go), but the transfer offers it reasonably well. Sharpness and detail are respectable, as while the picture wasn't rock solid, it remained at least consistently crisp. A bit of artifacting was spotted once or twice, but otherwise the picture looked clean and free of concerns. Colors looked warm and bright, with no issues.



AUDIO:: The show is presented in Dolby Digital 5.1, but it might as well have been in stereo - it's entirely dialogue-driven, with little in the way of detail.



EXTRAS:: Deleted scenes/outtakes.



FINAL THOUGHTS: "Men at Work" offered a couple of chuckles at times and got somewhat better after a pretty lousy pilot. Still, even the best of this first season of the series is pretty forgettable. The DVD presentation offers minimal extras, but fine audio/video quality. I'd say skip it, which is too bad, as the series had some potential. Hopefully it can continue to gradually improve in season two.

Sponsored Links
Sponsored Links