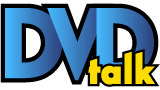 List Price: $35.99 [Buy now and save at Amazon]
---
The Movie:
Like a few other people, I was introduced to the work of Jacques Audiard with his compelling recent film A Prophet, and in hearing he was directing whom I think are two very good lead performers in a story that would seem to be the polar opposite of the crime drama nature of A Prophet, it was intriguing to see what would come of it. And as it turned out, the end result is something that is moving and breathtaking in Rust and Bone.
Audiard (along with Thomas Bidegain) adapted the Craig Davidson story into a screenplay for Audiard's direction. Set in the South of France, Stephanie (Marion Cotillard, La Vie en Rose), works at a Marineland (think a Euro equivalent of SeaWorld) where she works with killer whales to daily audiences and the pop music of the day. At night she goes to nightclubs and gets into fights both there and at home with her boyfriend. On the other side of things, Ali (Matthias Schoenaerts, Bullhead) has been given custody of his 5-year old son Sam and takes him from Belgium to France so that they can live with Ali's sister and husband while Alain tries to find work, which he does as a bouncer in a nightclub when one night he takes a drunken Stephanie home in an innocuous visit. They reconnect some time later after an accident at Marineland, Stephanie and Alain reconnect, and while both attempt to gain some form of normalcy in their lives in the process, develop a relationship beyond the platonic.
Audiard has a knack for managing to involve his viewer quickly into the lives of his characters without extensively introducing them into the horizon and the story. This is true in Rust And Bone, as we see Ali steal from a store, pick leftover food out of passenger seats on a train and hitchhike, all part of getting his son to where they need to. And as we see more and more, the decision to give Ali custody of Sam would appear to be a recent one, as his treatment of Sam, while being one of care, still seems to require a bit of refining. He loves him, but there is a tough love aspect that one would assume Alain got as a kid and is passing on accordingly. Stephanie's life appears to be comfortable but a tad uneventful, as her nightlife would indicate. When the accident occurs, as the events unfold afterwards for Stephanie, Audiard handles them adeptly. Stephanie is bedridden during a time where a montage of out of focus friends and family members fade in and out behind her. The time she spends recovering from the accident is shown, also briefly, yet significant milestones are covered in a brief period of time, primarily because Stephanie's mindset needs recovery, and this is what Alain tends to at first, before things strike a physical chord. Cotillard has been getting rave reviews for this performance and rightfully so, as she manages to convey the emotion of her condition and how it devastates her, and how it is completely different than what her life used to be. Cotillard has been amazing in everything I have seen her in before, and the work she does here is worthy of the praise, she is mesmerizing on screen.
Not to be overlooked, but Schoenaerts also goes stride for stride (so to speak) in his scenes with Cotillard, to say nothing about the ones she does not appear in. I really liked his work in Bullhead and to see him "put on some weight again" in his words was slightly disconcerting, considering just how much he had to do for Bullhead. But despite the change he manages to show much more humanity than he did in that role, while maintaining a charisma and presence on screen which remains compelling to watch. Even as he goes from being a nightclub bouncer to bare knuckle fighter, the force goes from being restrained and calm to flipping a switch almost immediately. To see him open up and show vulnerability to Stephanie and how effectively he does it is another tool in Schoenaerts' rapidly growing arsenal.
I cannot put a finger on why Rust and Bone did not click as well as I would have presumed, or as similar films may have done in the past. Maybe it was the film's trailer, which our own Jamie Rich described as "terrible," and I think tamps down on one of the film's more memorable sequences. Maybe the film's last scene, which while admittedly feeling a little convenient, certainly can be overlooked due to what had happened minutes before (culminated in a nice piece of acting by Schoenaerts, by the way). Maybe other films that were released closer to the end of the year stood out more than this one, which was in last year's Cannes Film Festival.
Whatever the reason, Rust And Bone ultimately seemed to have been placed in the unfortunate situation of being overlooked during awards season, but on its own merits deserves more attention that it got. The performances of Cotillard and Schoenaerts are solid to superb, and Audiard takes the material and elevates it into an emotional experience that many may not expect, but all should witness. I think Audiard continues to force himself into a discussion of directors whose work is something that one should look forward to seeing, as I believe this film helps to illustrate.
The Blu-ray:
Video:
Using an AVC codec and presented in 2.40:1 widescreen and in high-definition, Rust and Bone was shot digitally using the Epic cameras and combined with Audiard's knack for visuals, it looks fantastic. The biggest challenge, which was making 30% of Cotillard's legs be nonexistent for most of the movie, comes off well, and while the detail in tight shots tends to lack a little bit, the film does have a fairly vibrant color palette that is reproduced naturally and rather nicely. Black levels are consistent throughout, and Audiard's visuals are done justice by the disc in general.
Audio:
DTS-HD MA 5.1 surround for the feature, and it is a good one. For starters, the film's soundtrack and score are superb. Alexandre Desplat handles the latter, and the former includes Bon Iver and a really good, slightly modernized version of Bruce Springsteen's "State Trooper" among other songs, and the music sounds clear and occupies the space nicely. The non-musical sequences are just as good too; dialogue is consistent throughout, the subwoofer is fairly active for a movie of this nature and it fills out the low end nicely. Channel panning is present and directional effects are perhaps a tad underrepresented, but it is excellent to listen to.
Extras:
There were a few more extras in here than I was expecting, starting with a commentary with Audiard and Birdegan. Interviewed by journalist Arnaud Calistri, and recorded in French with subtitling, the track covers many aspects of the production, from how some scenes in it coming about, to thoughts on the cast, to tackling things like editing the film and how the shooting schedule was tough to work with. Adapting the North American material into their sensibilities is recalled and things like Audiard's style choices are discussed. All in all it was a better track than expected.
"Making Rust And Bone" (59:57) is a short film by Antonin Peretjatko which looks a little more in-depth to Audiard's influences and style choices. These interviews are mixed with loads of on-set footage of Audiard working with Cotillard in hospital sequences, and look more in-depth towards the shoot. Things like the practical and the visual effects of "removing" Cotillard's legs are covered here too, and Audiard's thoughts on digital vs. film are given time here also. Fight and stunt sequence rehearsals are also given their time to shine. The feature seems to spend a good portion of time in the hospital and the last several minutes checking off a list of other things that folks may want to see, but it's a good piece. Six deleted scenes (6:45) include optional commentary and include some cute moments, but ultimately redundant to the final cut. There is a visual effects breakdown by the French studio Mikros Image (2:25) which shows the befores and afters of Cotillard's legs, among other things, while "On the Red Carpet" (2:53) gives us interviews with the leads and director at the Toronto Film Festival in a mix of French and English. The previously mentioned "terrible" trailer (1:59) completes things.
Final Thoughts:
Rust and Bone is a love story, but instead of seeing two lead actors fall in love like traditional movies would do, this film shows us how each individual character is transformed by the person they encounter to the point where they love one another. This change of pace, combined with the stellar work of the leads in this film helps lift it past normal films in the genre into something truly special. Technically the disc hypnotizes and supplementally things are very good, definitely one to rent at the very least with an eye towards buying.
---
C O N T E N T

---
V I D E O

---
A U D I O

---
E X T R A S

---
R E P L A Y

---
A D V I C E
Highly Recommended
---
E - M A I L
this review to a friend
Sponsored Links
Sponsored Links