Dawn Patrol (1930, Warner Archive), The
List Price: $21.99 [Buy now and save at Amazon]
---
A bit creaky, at times, but overall, still impressive. Warner Bros.' fabulous Archive Collection, their vault of hard-to-find library and cult titles, has released The Dawn Patrol, the 1930 version of the well-known WWI fighter ace story, directed by Howard Hawks, and starring Richard Barthelmess, Douglas Fairbanks, Jr., and Neil Hamilton. Most fans remember the more readily accessible 1938 remake starring Errol Flynn, David Niven, and Basil Rathbone; however, despite some unsteady emoting here and there and a stolid sense of pacing, this version of The Dawn Patrol still delivers on message and action―no matter how much they might conflict with each other. No extras for this nice-looking black and white transfer.
France, late Fall in 1915. Major Brand (Neil Hamilton) of the 59th British Air Squadron, must yet again send his men up into the air without proper training and adequate equipment. Having lost 16 men in the last two weeks, Brand is almost beside himself in futile appeals to the top brass, who only order more and more "dawn patrols" to aid the stagnant trench warfare of the ground troops. Brand's aide, Lieutenant Phipps (Edmund Breon), advises Brand not to take his responsibilities too seriously, but Brand can not help castigating himself for his deadly responsibilities―something the squad's top aces, Dick Courtney (Richard Barthelmess) and boyhood chum, Douglas Scott (Douglas Fairbanks, Jr.), do nothing to stop. Their duty is to fly and fight, no matter how senseless the slaughter of the new, untrained recruits who keep arriving and dying. Taunted by Von Richter, the deadly German ace newly posted to the area, Courtney and Scott disobey Brand's orders to ignore the provocation, and set out on a mission to destroy the German airfield, which they successfully do...before almost losing their lives. Brand is furious, but ironically, the aces' actions bump Brand upstairs to Headquarters, and now Courtney must assume the awful responsibilities of the squad―including ordering Scott's younger brother, new recruit Gordon Scott (William Janney), into the air despite Scott's desperate pleas.
Frankly, I had completely forgotten that The Dawn Patrol I was most familiar with―the glossier, speedier 1938 version from Warner Bros., directed by Edmund Goulding and starring Flynn, Niven and Rathbone―was actually a remake. I don't remember this earlier 1930 version being too readily available on syndicated television when I was growing up (perhaps a deliberate move on WB's part since the '38 version was so ubiquitous at the time), and if I did see it prior to this Archive Collection disc, it didn't register and stay with me like its more famous remake. I dislike doing comparisons between originals and remakes, but it's apparent that the remake followed the 1930's storyline almost exactly (with additional dialogue added, necessarily, since the 1930 version, originally planned as a silent, had far less lines). Who wrote that story, though, is, according to some things I've read, up for grabs, with director/screenwriter Hawks, a former WWI pilot, claiming the story as his own, while author John Monk Saunders, credited with inspiring the screenplay based on his The Flight Commander story, declaring ownership (and while we're at it, Howard Hughes, producing rival WWI fighter ace movie Hell's Angels at the same time as The Dawn Patrol, sued First National and Warner Bros., claiming Warner's Daryl Zanuck lifted his story―Hughes lost, and The Dawn Patrol beat Hell's Angels to the movie screens by just a few months).
Fans of the slick remake, though, will have the most trouble with this original's deliberate, more static vibe―an inevitable visual and aural side-effect that cropped up during those first few transitional years between silents and talkies. Ironically, though, The Dawn Patrol's central message of relentless, metronomic slaughter is inadvertently aided by this quiet, static approach. Those locked-down, long-held shots, and the stilted, sometimes hesitant line deliveries amid the steady recording hiss, lend the movie an unnatural, strange gravity that's missing from the remake (Flynn and Niven, as marvelous as they always were, had a difficult time getting across suicidal, mordant futility). That fatalistic, otherworldly tone is greatly enhanced, too, by Barthelmess' turn here. Fairbanks is just fine as the sleepy, tipsy, jocular "Scotty," while Hamilton stumbles badly in a broad, unconvincing stab at a dedicated officer turned martinet. Barthelmess, though, holds the movie together. An actor of quiet reserve that seems almost modern in its Method-y stillness, Barthelmess never overreaches, keeping his line readings cool and terse―a perfect Hawksian protagonist (his death scene is deliriously romantic).
Fans of Howard Hawks will immediately recognize his worldview here, where men are their work (soldiering), with grim humor and resignation vying for cynical purpose as one does his duty regardless of cost. As to the movie's anti-war message, The Dawn Patrol suffers the same fate as almost every other war movie that stages battle scenes for maximum excitement: war is hell...but it sure seems fun. You can't elevate on-screen soldiers into heroes with splashy bits of derring-do (particularly with this First World War gallantry among the air aces), and then tell your audience how awful war is―because the fantasy element is still too strong (Hawks' battle scenes are so well staged, much of the footage was lifted for the remake, as well as for other war movies' stock footage). Still, to The Dawn Patrol's credit, Hawks and company never let up on telegraphing to the audience that the "dawn patrols" are never going to stop, and everyone, eventually, is going to die.
The DVD:
The Video:
The full-frame, 1.37:1 black and white transfer for The Dawn Patrol looks okay, with a darkish print with some damage here and there, grain, and a sharpish image.
The Audio:
The Dolby Digital English mono audio track is acceptable, with moderate hiss and no closed-captions or subtitles available.
The Extras:
No extras for The Dawn Patrol.
Final Thoughts:
Perhaps not as flashy as its better-known remake...but still worthwhile. Howard Hawks' 1930 version of The Dawn Patrol has the unmistakable look and sound of a transitional talkie, but somehow, that awkward visual/aural schematic only adds to the movie's gravity. The action scenes are still exciting―no matter what the anti-war message is. I'm highly recommending The Dawn Patrol.
---
Paul Mavis is an internationally published movie and television historian, a member of the Online Film Critics Society, and the author of The Espionage Filmography.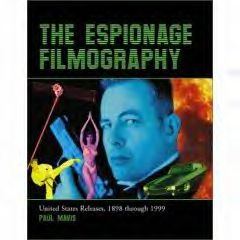 ---
C O N T E N T

---
V I D E O

---
A U D I O

---
E X T R A S

---
R E P L A Y

---
A D V I C E
Highly Recommended
---
E - M A I L
this review to a friend
Sponsored Links
Sponsored Links