Medical Center: The Complete Third Season (Warner Archive Collection)
List Price: $59.99 [Buy now and save at Amazon]
---
Dr. Gannon, I have a pain...right down here. Warner Bros's fun Archive Collection of hard-to-find cult and library titles has released Medical Center: The Complete Third Season, a six-disc, 24-episode collection of the hit CBS's series' 1971-1972 season. Starring Chad Everett and James Daly, Medical Center's patients almost never died, never had to pay their bills (which weren't even mentioned), and inevitably had their dysfunctional family dynamics cured right along with their cancers, brain tumors, and broken hearts (the last ones brought on by Dr. Intensely Handsome, Chad Everett). Fans of vintage medico television, as well as polished TV drama, will be the best bet for Medical Center: The Complete Third Season. No extras for these generally good-looking transfers.
Los Angeles, California, 1971, B.O.C. (Before ObamaCare). At the state-of-the-art Medical Center, strapping, square-jawed, tastefully mutton-chopped, 100% insured-against-malpractice Dr. Joe Gannon (Chad Everett) strides through the now beige-colored halls like an Olympic god, dispensing pithy bromides and lightning-fast scalpel incisions with eerie aplomb. In Room 447, there's Bradford Dillman, suffering from impotence. In Room 443, there's Stefanie Powers, artificially inseminated. In Room 441, there's Suzanne Pleshette with lung cancer. And in Room 439, there's Howard Duff with a heart attack. And calmly, calmly, Dr. Joe moves from one room to the other, working slowly and carefully through his diagnosis before whipping out a number 10 Dermatome and striking like a cat, much to the consternation of flibbertigibbet parents, joy-boy scalpel jockeys, and administrators who don't know their catheters from their elbows. Usually offering sage backup is Chief of Staff Dr. Paul Lochner (James Daly), who knows Dr. Joe is the best surgeon around; who knows Dr. Joe is almost always right; and who knows Dr. Joe is certainly the best-dressed cat on his staff. That doesn't mean they don't scrap and spark a little over procedure, or over diagnoses; however, their relationship is basically sound: Dr. Joe gets the sighs from adoring female patients, and Dr. Paul has board meetings and drinks a lot of coffee. Into these halls come the sick, the broken, and the dying, and they leave...healed.
A few years ago I wrote about the first season of Medical Center, so I'll try not to cover too much of the same ground here. Suffice it to say, Medical Center, like fellow Nielsen smash Marcus Welby, M.D., was just a hipper, trendier reworking of earlier medico hits Dr. Kildare and Ben Casey, only with more up-to-date social issues underpinning the various diseases and accidents on weekly display. If Medical Center's discussions and "treatments" for those social and interpersonal issues seem quaintly outdated today, that's to be expected for a "with it" show from over 40 years ago (watch a couple of episodes from the insufferably smug, "ultra-realistic" E.R. from just a few years back, and you'll readily see signs of the varnish cracking and fading already...). And since Medical Center largely used its hospital/doctor/patient framework to more fully explore plots and characters that could be found in any drama anthology structure (a son hating his father can happen in a hospital, in a detective's office, or out on the western plain), its entertainment value (or dramatic validity and "truth") isn't lessened or compromised by what some more modern (and inpatient) viewers consider "antiquated" approaches to the subject matter.
Besides...that's one of the strongest appeals of vintage TV: seeing how things used to be in TVland. You may call it ridiculous that not one episode here mentions a patient's bill or their ability or inability to pay it, or that even the most dire medical situation is 8 out of 10 times resolved, but I don't--that's just a mile marker for the "Big Three's" numero uno Commandment at that time: thou shalt not bum any viewer out. Of course, CBS's sitcom ground-breaker, All in the Family, was almost single-handedly abolishing that decades-long edict at the very moment Medical Center was glossily enforcing it, a fact that only makes something like Medical Center so endearing to watch today. It may have aimed to be "edgy" and "realistically modern" when it first aired (as it indeed it was compared to those earlier shows it followed), but it still had that early "Big Three" network patina of reassuring, illusory positiveness to it that marked so much of pre-70s television...the television history, not so coincidentally, that continues to have the most fervent, sustained fandom (a lesson today's networks have utterly failed to re-learn, to their continued smaller fraction of the audience pie: too much self-involved, self-satisfied bumming out, and not enough true entertainment).
It's a little difficult to chart the evolution of the series up to this third season when I missed reviewing the second, but a few changes did seem apparent from the first go-around. Is that a new arrangement for Lalo Schifrin's theme? Because if it is...it's incredible, with a spaced-out, insane synth intensity to it (that screaming siren sound) that rocks your soul until it splits apart (or at least that's what they were shooting for). Minor tweaks like Jayne Meadows's and Jane Dulo's "comedy relief" nurses infrequently popping in and out here (and Everett's once-potential romantic partner, Dr. Corinne Camacho, inexplicably showing up for a cameo), or that big, snazzy, wonderfully fake new studio set representing the hospital's parking lot, front entrance, and emergency drop-off, jumped out at me (I live for this kind of obvious trickery). As well, James Daly's role seems to require even less screen time (if that's possible) as Everett eats up 90% of the available face time (Daley's pretty much reduced to 2 or 3 minutes per episode of shaking his head sagely at Everett as he offers up wise-yet-wholly-uncommitted advice on Chad's latest case), while story lines seem less interested in the technical aspects of the medical cases, and more on the personal dynamics of the patients (and this season, those patients are just as likely to be the staff, as they are people off the street, with troubled nurses and failing doctors headlining more than a few plots here).
Several recurring themes and conventions make themselves known this season, with "a sudden illness or injury that provokes an already troubled relationship's crisis" the most obvious. In the season opener, Blood Line, on-the-lam crook William Windom's son, Vincent Van Patten, develops a life-threatening disease that forces the father to come to terms with his dreamer lifestyle. In The Corrupted, Dr. Steve Lawrence's (what? No Eydie?) harried, assimilated physician-on-the-make, doesn't have the time to take care of his soon-to-be-paralyzed immigrant father, David Opatoshu, while in Double Jeopardy, Stephanie Powers risks alienating her immigrant father-in-law Jack Kruschen when it's discovered that husband Scott Marlowe isn't the father of her child...and a therapeutic abortion may be the difference between Powers living or dying (tough stuff back in '71). In Idolmaker, TV evangelist Pamela Payton-Wright is asked by her manager/husband Roger Davis to stay on the circuit despite a potentially fatal condition, to maintain her celebrity status. Circle of Power sees shaky-hands Dr. Barry Sullivan emotionally blackmailing protege Jessica Walter to keep her close to him, so she can back him up on operations he can no longer perform (Chad's usual sartorial expertise is seriously called into question this episode when he shows up at the tennis courts in French cuffs before 6:00pm--jesus what the hell!--but then he recovers nicely when he leaps out of his black-on-red Challenger wearing a cream-colored belted leisure suit safari jacket with brown suede accents. Score!). And in The Martyr, Jo Van Fleet deliberately stays in a wheelchair for years, just to keep son Michael Larrain at home with her...so he won't marry and pass on his unknown malady: Huntington's disease.
Sex rears its ugly head a few times here, straddling the extremes between impotence and rape (a nice, quiet, normal love story doesn't make for good drama, apparently...). In The Shattered Man, Bradford Dillman can't get it up for either wife Collin Wilcox-Horne or potential girlfriend Beverlee McKinsey, and it's all because his controlling father-in-law/boss David Wayne has emasculated him (can you imagine this story on Dr. Kildare ten years earlier?). In the potentially rough The Suspected, Dr. Earl Holliman is falsely accused of molesting Louise Latham's (perfect as a frustrated, scheming witch) daughter--a charge made weighty by Holliman's conviction for child rape 20 years before (the episode goes a long way towards excusing away Holliman's behavior, blaming it on youth and an endocrine tumor...and thus dissipates most of the interest in what could have been a truly challenging episode). And in The Loser, cash-strapped and ill Susan Strasberg (always good) gets raped by Greg Mullavey in exchange for seeking another student credit loan, causing her husband Tom Ligon to brand her a tramp.
Kids and quackery are dependable story hooks here, as well. In Conspiracy, Suzanne Pleshette keeps her lung cancer diagnosis from fiance Leslie Nielsen, so as not to scare him off from taking care of her son, Lee Montgomery (yes...he's as annoying here as he was in Ben and Burnt Offerings). And in The Nowhere Child (classic 70s episode title), Ed Nelson can't forget his dead son long enough to concentrate on potential adoptee, Willie Aames, even when wee Willie takes a header down a massive seaside cliff. Bogus doctors also pop up this season, including country doc Forrest Tucker in The Imposter, who's caught out when runaway Joy Bang--the single greatest name for an exploitation actress ever--insists he operate on her (how about Dr. Chad's Medical Center Mobile Unit One RV, like Evel Knievel's Scramble Van!). George Maharis, in The Pawn, is drilled by an outraged, impoverished husband who resents, to say the least, Maharis' goofball, phony examining room theatrics. Would-be sawbones aren't the only recipients of malpractice suits, though; Dr. Chad Everett is seemingly threatened with a suit in almost every episode. In the Panic in the Streets knock-off Terror, Dr. Chad is threatened with legal action by Public Health Inspector Dr. Larry Blyden, if Chad goes ahead and operates on bubonic plague Patient Zero (hippie single mom Kathy Lloyd delivers this season's single greatest line when she thusly describes, with a completely straight face, her babbling infant son: "Sam is a really groovy person,"). In Confession, indolent flop Ted Broder rapes and kills a nurse, confesses it to Dr. Chad, recants, and then sues him for defamation of character while wife Tisha Sterling wrings her hands. And in Conflict, Dr. Chad is threatened first by Senate candidate Howard Duff, and then his neurotic, lying wife Ida Lupino, when Dr. Chad refuses to stop treating their dying daughter Meg Foster (spookiest eyes in movies, hands down).
There's not a clunker in the bunch of the episodes detailed above, while a handful of standouts--for good and not-so-good reasons--are especially noteworthy. Awakening avoids the pitfalls of having Barbara Rush "EMOTE" by concentrating instead on the interesting complications of having Dr. Craig Stevens wake up from a coma three years after a car accident, discovering his wife has left after he killed their daughter in the crash. "Backdoor pilot" The Choice may have been a good series had CBS bought it, with an interesting dynamic created between dropping-out hospital administrator/doctor Monte Markham (he even gets his own title card in the opening credits) and completely dropped out motorcycle racer Clu Gulager (Markham, an underrated actor, never got that breakout role he needed). In Deadlock, a suspenseful outing, Dr. Michael Tolan has to decide whether or not to accede to his wife Susan Howard's kidnapers's demand: let patient/co-drug thief Jo Ann Harris die or else. Certainly the most enjoyable outing this season is the two-parter Shock, an old-fashioned, intricate mystery featuring angel-of-death nurse Sheree North delivering her usual solid turn. A rare glimpse into Dr. Chad's private life comes in Fatal Decision, when Thunderball's Dr. Claudine Auger (I'm feeling faint...) resumes her love affair with Dr. Chad, only to see it doomed by her own cowardice in the face of an emergency (gorgeous Auger's subtle thesping here is in sharp contrast to some of the season's more, um...broad turns). And speaking of broad turns, two central performances this season give unintentional delight for those seeking out misguided acting. In The Albatross, John Ericson is paralyzed when his mentally challenged younger brother, Michael Douglas (yes, that Michael Douglas), causes him to crack up their car. When you're watching Ericson constantly grimace in pain, just remember that's not acting...that's reacting to Douglas' downright embarrassing attempt at conveying a character with special needs. Even worse (and therefore better) is Michael Callan's hideously overwrought turn as an alky doctor in Secret, complete with a hilariously awful scene where he rolls around on the floor, crying and whining, to truly revolting effect. It's a mesmerizingly bad performance from a good actor--a real anomaly among the usually spot-on turns from Medical Center's distinguished roster of supporting players.
After the second season's series' high Nielsen ranking as the eighth most watched TV series for the 1970-1971 season, this third outing saw Medical Center take a small dip to 13th for the 1971-1972 year--a downward trend that would continue for the following two seasons. Hopelessly, hapless ABC threw up against Medical Center no less than three series...to absolutely no avail: Henry Fonda's misfire, The Smith Family, The ABC Comedy Hour (I admit to watching The Kopycats), and The Marty Feldman Comedy Machine (which I loved that summer). There's no question that direct competition over on NBC at 9:00pm was the cause for Medical Center's ratings erosion: the premiere of the iconic The NBC Mystery Movie, featuring Columbo, McCloud, and McMillan and Wife was an instant smash hit, coming in right behind Medical Center for the year at 14th in the Nielsen's. Medical Center's lead-in was strong (steady performer The Carol Burnett Show remained solid 23rd for the year), but The NBC Mystery Movie's was better, the 8th-rated Adam-12, and that proved too enticing for viewers to just switch on NBC at 8:00pm and leave it there...until 10:00pm, when everyone switched back to CBS for the 7th-rated Mannix.
The DVD:
The Video:
Unlike the first season, a couple of episodes of Medical Center: The Complete Third Season looked a bit iffy, with off-color and print damage (The Nowhere Child, in particular, and the season opener, Blood Line). Otherwise...these looked as good as the first go-around, with solid color, a sharp image, and little if any anomalies.
The Audio:
The Dolby Digital English split mono audio track was acceptable, with light hiss, some squelching from time to time, and relatively clean dialogue. No closed-captions or subtitles available.
The Extras:
No extras for Medical Center: The Complete Third Season.
Final Thoughts:
Another solid season for the beautifully produced medico series. Who cares if the treatments for the diseases seen here are outdated? Medical Center is more concerned with how all those guest stars feel, rather than how they feel anyway. James Daly is barely there, but groovy Chad Everett, his mutton chops perfectly trimmed, is quietly intense and surprisingly subtle every step of the way (when he lasers in with the baby blues, and growls, "Trust me," I faint to the floor...). A must for lovers of vintage medico shows, Medical Center: The Complete Third Season comes highly recommended.
---
Paul Mavis is an internationally published movie and television historian, a member of the Online Film Critics Society, and the author of The Espionage Filmography.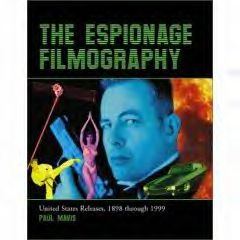 ---
C O N T E N T

---
V I D E O

---
A U D I O

---
E X T R A S

---
R E P L A Y

---
A D V I C E
Highly Recommended
---
E - M A I L
this review to a friend
Sponsored Links
Sponsored Links