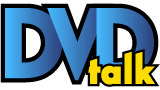 List Price: $29.95 [Buy now and save at Amazon]
---
The Movie:
Playing For Time is a made for TV movie co-directed by Daniel Mann and Joseph Sargent in 1980 written by Arthur Miller and based on a book by Fania Fénelon (born Fenia Goldstein) which was in turn based on her own experiences in Auschwitz. At approximately one hundred and fifty minutes in length, it's a long movie to be sure, but ultimately it is definitely worth the time to see.
In the film, Fania Fénelon is portrayed by Vanessa Redgrave. She lives in Paris where she works as a cabaret singer but with the onset of the Second World War, once the Nazi's come into France she and a few other musicians of Jewish descent are shipped off to Auschwitz. Open her arrival almost all of her belongings are confiscated by the German guards and all of her hair is cut off. She, like most of the other Jewish prisoners, is mistreated and malnourishment begins to take its toll.
When, by chance, the guards are looking for someone who is able to handle the vocals in a production of Madame Butterfly, Fania speaks up. She knows the music and is able to perform it. As such, she and a few other musicians are enlisted as entertainers for the Nazi guards, while many of their fellow Jews are sent to their deaths in the gas chambers. When she realizes that those in the orchestra are being treated better than the others, Fania convinces the conductor, Alma Rose (Jane Alexander), to bring on one of her friends, Marianne (Melanie Mayron), as a musician even though she is not. Despite this, she's brought on board and the group is forced to play for the guards' amusement day in and day out. They survive the ordeal, but the experiences leave them very broken after years of abuse at the hands of their captors.
Not as well-known as Schindler's List or The Piano, Playing For Time is in every way just as powerful as either of those too highly lauded pictures. The movie did win multiple Emmy Awards, with Redgrave getting the win for her work here, and a Golden Globe as well so it was definitely the recipient of much critical acclaim when originally broadcast, but it definitely lives in the shadow of those bigger budgeted feature theatrical films and a big part of that is probably because until Olive Film's initial DVD release a few years ago it wasn't easy to find.
Although Redgrave's casting was, at the time, the source of some controversy due to her outspoken remarks on Israeli/Palestinian relations, her performance here is completely worthy of all of the acclaim it received. She never once breaks character and delivers a performance that is as physically involved as it is emotionally intense. She fearlessly throws herself into the role and would seem to be completely committed to the part. Supporting efforts from the rest of the cast, Jane Alexander being one of the standouts, are also very strong but Redgrave definitely delivers the most memorable work.
The movie is a grim one, it really has to be given its subject matter, but it shows good production values and strong attention to detail. The sets and costumes all feel authentic and look right, while Miller's script does a great job of building character and relying more on subtlety than on heavy handed messaging. It obviously and rightfully casts the events in a negative light but goes past simple condemnation to explore some of the reasons why the people involved in all of this do the things that we see them do in the movie. There's a very palpable human element to all of this, it's much more than a simple atrocity exhibition and the end result is a film that will stick with you long after it's finished.
The Blu-ray

Video:


Playing For Time is released on Blu-ray from Olive Films in a 1.33.1 fullframe transfer presented in AVC encoded 1080p high definition. Given that this was a made for TV production shot in 1980, the aspect ratio makes perfect sense. There are some noticeable variations in color between some scenes that was likely intentional and for dramatic effect but otherwise, the movie's fairly bleak color scheme is replicated well here. It's on the soft side to be sure but detail certainly rises above standard definition throughout the feature and there's good depth to the image. Black levels are decent and there are no issues with noise reduction or edge enhancement. Any print damage that does show up here is minor. A pretty decent transfer overall.
Sound:
The English language DTS-HD Mono Audio track on the disc is perfectly fine. The score sounds big, almost epic in spots, and the dialogue is always perfectly easy to understand. This is the most important aspect of the production. While the score is decent, it's Redgrave's performance that makes this worth seeing. Levels are properly balanced but things are a bit flat from time to time. For an older mono mix, this is a decent track that suits the movie just fine and which doesn't suffer from any serious problems.
Extras:
Outside of a static menu and chapter selection, there are no extra features on this disc. Inside the case, however is an insert booklet containing an essay on the production by Teri Ginsberg.
Final Thoughts:
Playing For Time is pretty strong stuff. It's a bleak movie to be sure, but one which offers a bit of hope as well in that it often demonstrates not only the evil within humanity but the good that sometimes shines through as well. Redgrave is fantastic here, her performance is just as great as the critics of the day proclaimed and her work in the movie has lost none of its power. Olive Films' Blu-ray won't blow you away but it offers up this harrowing drama in pretty decent shape and with a bonus essay worth reading. Recommended.
Ian lives in NYC with his wife where he writes for DVD Talk, runs Rock! Shock! Pop!. He likes NYC a lot, even if it is expensive and loud.
---
C O N T E N T

---
V I D E O

---
A U D I O

---
E X T R A S

---
R E P L A Y

---
A D V I C E
Recommended
---
E - M A I L
this review to a friend
Sponsored Links
Sponsored Links